Business / Global
Business
Briefing
Why vineyards could be a wise investment, the pioneering Japanese store Lawson, and a Q&A with the president of the Geneva Motor Show.
Drink to that
Vineyards buck the downward trend
By Rachel Morarjee
While stocks and property markets have tumbled, the global appetite for fine wine has continued to grow, funded by the nouveau riche in China and Russia.
The price of fine wines has tripled since 2001 but that is likely to slow down now as even rich people worldwide are being more careful about their spending, especially when it comes to life's luxuries.
So a vineyard is not necessarily a means to get rich – more a place to store your cash and grow it slowly, with careful pruning. Société Générale's private banking team in France can help you find a vineyard in the country famed for some of the world's best wine labels. "You cannot expect to make money fast. The investment in a vineyard typically has a yield of 3 per cent, so we warn customers to be realistic about their expectations," says Patrick Follea, deputy general manager of private banking at SG in France.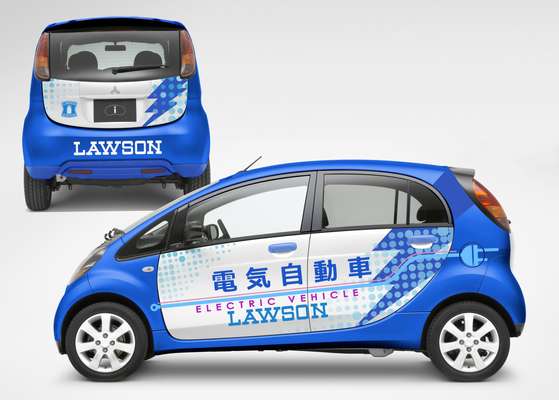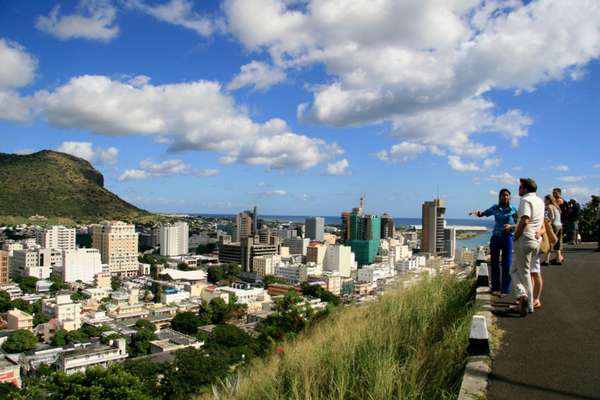 And of course if you can't sell all the wine, you can always sit back, look at the view and drink your profits.
Treasure island
Mauritius [NEW BUSINESS]
Mauritius, island paradise and a tourist hotspot, has become one of the easiest places in the world to start a new business.
A new World Bank study analysing business practices in 33 small islands ranked Mauritius second overall behind Singapore, but top when it came to setting up a business.
Since coming to power in 2005, Prime Minister Navinchandra Ramgoolam has introduced a range of reforms that have cut red tape and encouraged investment – both from local entrepreneurs and from overseas. It now takes, on average, just six days to open a new business.
Green grocer
Japan [RETAIL]
The quiet hum of an electric car is to become a regular sound on the streets of Japan: Lawson, the nation's second largest convenience store chain, is to replace 10 per cent of its 1,500 vehicles with electric cars. The chosen model of eco-wheels is the new iMiEV, which will be mass-produced this summer by Mitsubishi Corporation, Lawson's biggest shareholder.
Lawson – which has more than 8,600 stores in Japan and 285 in Shanghai – will also trial the installation of battery chargers in its car parks, in a reflection of an anticipated electric car revolution. Around 400,000 electric cars were sold last year across western Europe, North America, Japan and China – and this is forecast to soar to 14 million by 2020, according to a recent Boston Consulting Group report.
After years of trying, Syria is finally setting up its own stock exchange. After a launch in March, the Damascus bourse will run, with a limited number of companies trading on the floor, for a cautious trial period.
Q&A - Luc Argand
President of the Geneva Motor Show Committee, Switzerland
As the car world descends on the lakeside city for the annual motor festival on 5 March, Monocle talks to the man in charge of strategy and asks, can the show eclipse depressed Detroit's event?
How is the global financial crisis affecting the Geneva Motor Show?
It's actually not affecting the show. All the budgets have been allocated before the financial crisis; but the real reason is that when business becomes tough you want to promote your product and the best way is to expose it. Geneva is a good place to do it.
How do you see the Geneva show evolving with the motor industry facing so many challenges?
There is a bunch of people coming to the show now that would not normally go to a car show because they are interested in new technologies. So there is one part of the show this year, as last year, that is dedicated to new technology.
Talking of new technology, who do you think is best combining electric car technology with good design?
The Tesla sports car, because the other ones don't have a very sexy design I'm afraid.
What can Geneva offer that other motor shows, such as Detroit, cannot? Do you think that Geneva will be the bigger show in the future?
We have an advantage because Switzerland is a neutral place in terms of car manufacturers. If you go to Detroit or Paris or Frankfurt there is an emphasis on local production and those are the first cars you see. In Geneva, it is more of a mixture and you can see the whole of world production in the same hall. People like Geneva because it is relatively small – it's on a human scale. We want to keep it a comfortable size to make it different from the others. It will never be the biggest car show in the world.