Property prospectus / Cairo
El Korba, Heliopolis
The best quality of life in Cairo is not to be found in its glitzy but homogeneous satellite towns but in the old-fashioned charm of El Korba. Founded early last century by a Belgian baron, it combines Islamic and Art-Deco architecture with good local shops and a strong sense of community.
As anarchic as it is intoxicating, the Arab world's largest city and Africa's greatest urban sprawl is an assault on every sense. First-time visitors to Cairo are struck initially by its intensity; life here seems to whizz by at a million miles an hour, and though that energy can be a welcome relief from rural lethargy, it's easy to see why many people would hesitate to make the Egyptian capital, with its car horns, belching smog and stray livestock, any sort of permanent home.
This just goes to show why many people are often wrong. Because peek between the cracks of this great metropolis – the city that Egyptians refer to as "the mother of the world" – and you'll uncover world-class architecture, vibrant cultural identities and soul-affirming community spirit, all conveniently located at the junction of Africa, Asia and Europe and at the heart of the Arab world. Nowhere is this more obvious than in El Korba, a lively area in the elegant suburb of Heliopolis.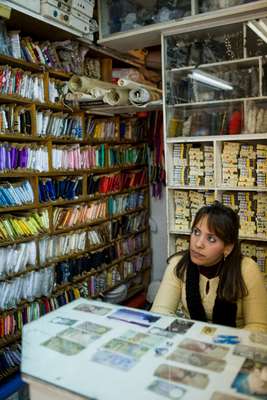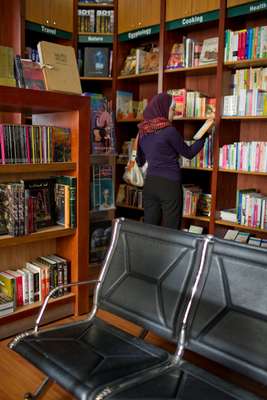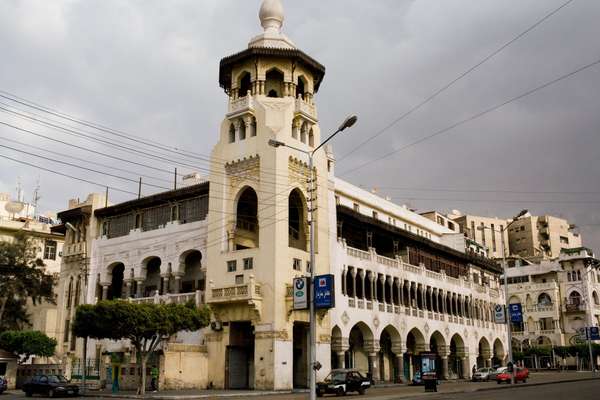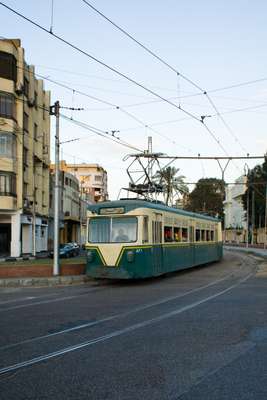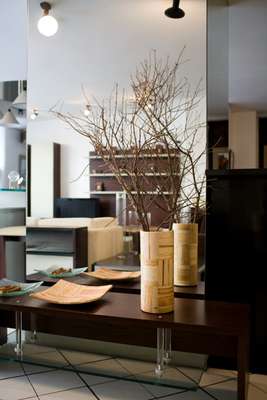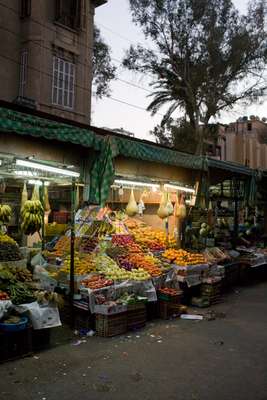 Founded as a separate town by enlightened Belgian industrialist Édouard Empain at the turn of the 20th century, Heliopolis would be considered one of the gems of the Mediterranean in its own right had it not been enveloped by the capital. Empain set out to build a utopia in the desert, as evidenced in the stunning neo-Moorish architecture, sleek tramlines and cosmopolitan buzz of El Korba.
Today, the area is one of the few old Cairene neighbourhoods that retains its historical charisma, and its mix of classical Arab and modern European influences is attracting a new generation of young professionals who want to enjoy some of the luxuries of Cairo life without living in one of the soulless satellite cities further out in the desert. Just a few miles from the airport and dominated by el-Ahram street's Byzantine basilica, where Empain is buried, El Korba's back-alleys are a trove of treasures.
Three-quarters of all the buildings constructed in Heliopolis before the Second World War are still standing, and in Korba their unique Andalusian-Islamic style is what makes the neighbourhood so seductive. Delicate masharabias (wooden screens) and intricate lattice-work rub shoulders with striking Art Deco designs, with the result that even the most mundane of commercial spaces is a visual feast.
Korba's most distinctive structure is undoubtedly the Baron's palace, an extraordinary Hindu-style temple. Although currently off-limits to the general public, the palace's place in the affections of Korba residents is unshakeable, and was reaffirmed in 1997 after a scandal brought the building to national attention. Strange noises and rumoured sightings of ghoulish faces among the elephant and serpent carvings which adorn its exterior led to panicked media reports of satanic rituals being practised in the palace. The police investigated – only to find a group of heavy metal fans had commandeered the temple as a rehearsal space.
From London:
BA – one direct flight a day
From Beirut:
MEA – one direct flight a day
From Paris:
Air France – 10 direct flights a week
From New York:
Egypt Air – one direct flight a day
Home furnishings: Design Centre Cairo
7 Baghdad Street, + 20 2 2415 9752
Designer Isaak Azmy has built his reputation on products that "humanise the human" and his shop in Korba features everything from wall lamps to window fittings, as well as a striking range of soft furniture. Azmy has now expanded with a new art centre overlooking the Mediterranean in Alexandria.
Sweets and pastries: Mandarin Koueider
5 Baghdad Street, + 20 2 2418 6555
Nabil Kouedier's uncle opened this Korba institution in the Second World War; today the crowds continue to throng in front of its beautiful mosaic façade to buy some of the best Konafa (a syrup-drenched pastry) in town, and stock up on cakes and ice cream.
Books: Dar El Shorouk
15 Baghdad Street, + 20 2 2417 1945
Dar El Shorouk is an independent publishing house established by one of the founding fathers of modern Egyptian literature. Its shop in Korba stocks books on everything from Egyptology to Japanese architecture, as well as fiction in English and Arabic.
Haberdashery: Helio
32 Baghdad Street, + 20 2 2229 5984
Stepping away from the bustle of Baghdad Street into this hidden nook is a trip back in time. Ribbons, buttons, pins and thread of every conceivable size and colour are stacked from floor to ceiling. There are also numerous fabrics on sale which you can take next door to Khalil Ibrahim (see services) and get fitted for a new wardrobe.
Supermarket: Metro
17 Al-Ahram Street, + 20 2 2291 5141
For all of the charm of Cairo's numerous street-side stalls and atmospheric corner shops, it's reassuring to have some home comfort to fall back on. Metro is the largest western-style supermarket in the area, stocking everything from corn flakes to organic pesto, and is also the place to pick up all your non-edible household supplies. Delivery available.
Fruit and vegetable stalls
Corner Dr Sayed Abdel-Wahed Street/Ibrahim Street
Hosni Abd el-Rahim's tiny empire of greengrocer stalls are overflowing with fresh produce. Mangoes and pomegranates are two a penny but it's worth hunting for loose vine leaves and oversized aubergines. Delivery available.
Tailors: Khalil Ibrahim
32 Baghdad Street, + 20 2 2415 2412
Khalil Ibrahim first started tailoring on these premises back in 1952. Half a century later, his son Mohammed is continuing the family tradition, and people come from all over Heliopolis to utilise his skills. Bring him the fabric and you can have tailored shirts, trousers or jackets knocked up from around €8.
Florists: Le Paradis des Fleurs
20 Baghdad Street, + 20 2 2418 8955
Most of Korba's local services can boast a long heritage, but few can compete with Hagg Ahmed Hussein's flower shop, in business since 1938. Hussein will proudly make up bouquets for birthdays, weddings – or proposals. Delivery available.
Shoe shiners: Yusuf Dakheet
29 Sharif Pasha Street
There's nothing to set the world to rights quite like a shoe-shine at Yusuf's cubby-hole. His father started the business over 60 years ago, and today customers continue to mount the leather throne here each day to have their tired footwear given a polish. Yusuf also does inexpensive shoe repairs.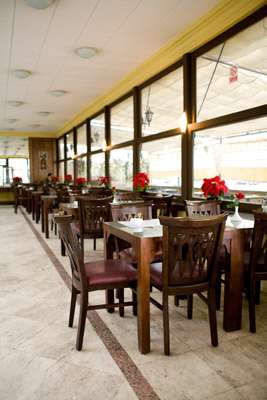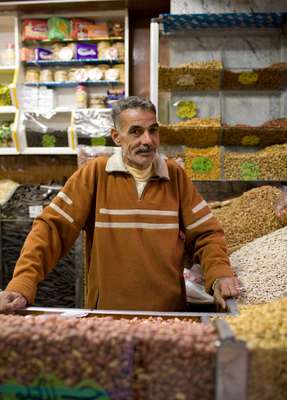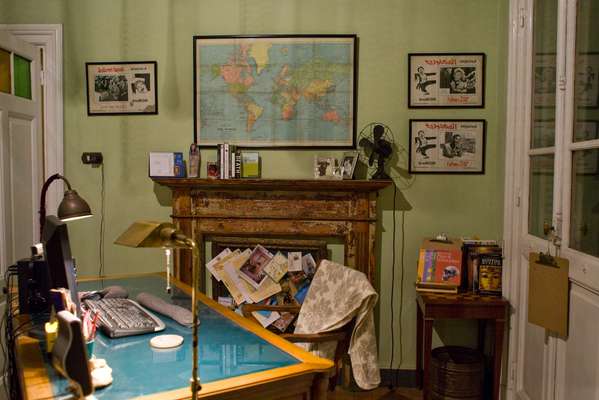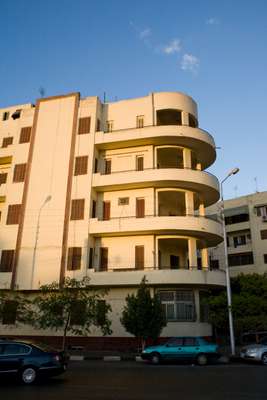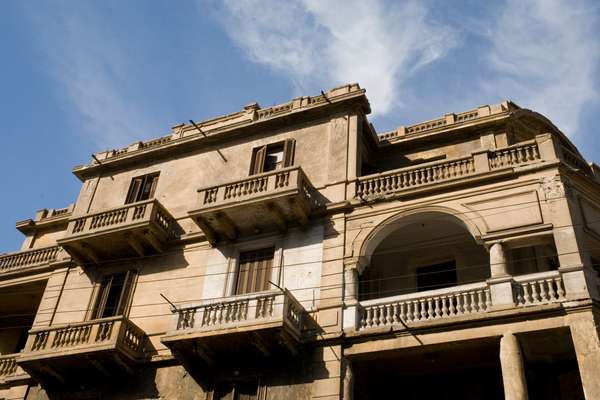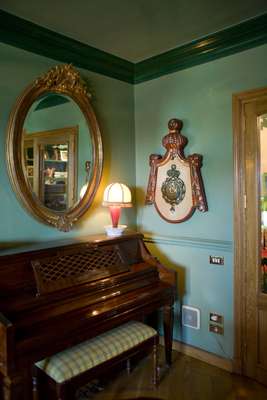 Restaurant: Petit Palmyra
27 Al-Ahram Street, + 20 2 2417 1720
Three-time winner of Egypt's top restaurant award, Petit Palmyra continues to serve up a delicate blend of Middle Eastern and international fare as it has since 1949. A pianist tinkles the ivories in the elegant dining room while you eat. Try the veal rolls and stuffed pigeons.
Restaurant and bakery: Trianon
19 Boutros-Ghali, Pasha Street, + 20 2 2451 1504
The Trianon bakery dates back to 17th-century Denmark and since 1998 its Egyptian incarnation has successfully captured the original sense of sophistication and beauty. Faded crests adorn the walls of the restaurant and the food – which ranges from simple sandwiches to full platters – complements the decor. Follow your meal with a puff on a shisha.
Local grill: Leyeli
19 Ibrahim Street, + 20 2 2257 6048
Egyptian cuisine isn't world-beating but if there's one thing Cairo does well, it's meat. Leyeli has been a local staple for 20 years, serving up grilled chicken, kofta and kebabs. Try the shish taouk with rice and salad for E£30 (€4).
Street food: El Shebrawy
10 Ibrahim Street, + 20 2241 96936
It's signed in Arabic only, but you won't miss Shebrawy's – the pavement queues give it away. These two stalls are famous for local dishes such as makaroneh (macaroni with a bechamel and meat sauce) and koshari (rice, pasta and lentils).
Juice and nut stalls: Nasser and Mohammed
17 Ibrahim Street
The constant flow of cheap, freshly-squeezed fruit juice is one of Cairo's highlights. Old friends Nasser Abd Latif and Mohammed Ismaili have maintained their adjacent juice and nut stands for 58 years and there's nothing better than washing down a handful of pistachios with a glass of pomegranate juice.
Café: Groppi's
21 El Ahram Street, + 20 2225 85099
Standing firm as Starbucks clones spring up all around it, what was once the most famous café this side of the Mediterranean is still worth a visit – as much for the colonial time-warp feel as for the coffee. Long-time caterers to Egypt's elite, Groppi's is today a shadow of its former splendour but some traces remain.
Beer garden: L'Amphitrion
18 Ibrahim El Laqany Street, + 20 2 2258 1379
A popular watering-hole for Allied soldiers during the Second World War, L'Amphitrion is as old as Heliopolis itself. Some choose to sit in the grand mirrored dining room but most of the action is out in the leafy street-side garden, where the beer, snacks and shisha flow quickly.
Hotel Beirut
56 Beirut Street, + 20 2 2291 1092
If you're after some faded charm while you house-hunt and want to avoid the international franchises, it's worth booking a room at the Beirut. The Louvre bar and disco in the basement are a regular haunt of locals, and double rooms start at just €60 a night.
The process
The days of 12 per cent registration fees and government indifference are now over, but buying property in Egypt is still not for the faint-hearted. Armed with the right knowledge and a good lawyer, however, the process doesn't have to be too painful. Check out the free-sheet paper el-Waseet for property listings and ask residents and the bawabeen (doormen) of the area for leads. Once you've identified a potential house or apartment, you must get your lawyer to ensure the property is legally registered – many aren't, causing multiple headaches further down the line. If all the title deeds are in order, a price can be negotiated directly with the owner, who will normally demand all the cash up front. Although there is a fledgling mortgage industry in Egypt, it is often simpler to remortgage a property at home to generate the funds. Expect to pay a government tax of 2.5 per cent on the purchase, plus around E£5,000 (€700) on registration fees and a further €1,500-€2,500 on legal costs. Experienced English-speaking simsars (property brokers) such as Moustafa Talaab (taalabm@gmail.com, + 20 10 472 3474) can guide you through the whole operation step by step.
For renovation or interior design work give Nazli Bakr and Amr Nasr a call (NB Design,+ 20 10 266 4167) – they are an Egyptian-Canadian husband and wife team who offer a tailored service, taking you from the drawing board to workshop, and they will also help sort out any necessary construction permits.
Average property prices in Korba:
100 sq m - €103,000 150 sq m - €153,000 250 sq m - €260,000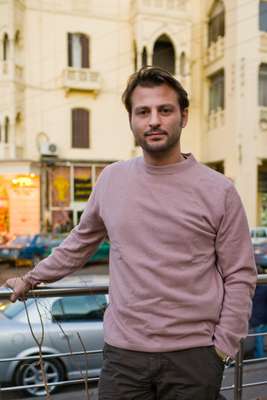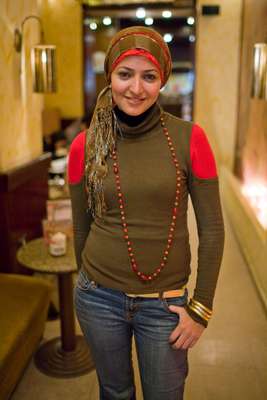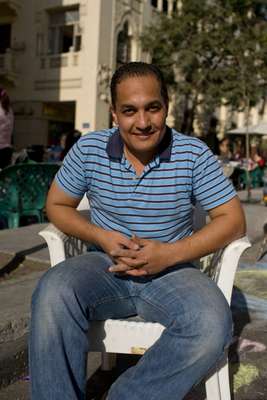 Chantal Sadeq
Designer, 29
"I grew up in Korba and my whole family live nearby – it has that community feel to it. When I was little there weren't a lot of shops around, although the place still felt magical. Now, the area is seeing a real boom."
Tamer abu Bakn
Architect, 38
"My wife and I are both architects. The most special thing about Korba is the design and architecture. All around are incredible examples of classical Islamic architecture, Islamic features and motifs with a modern twist – it makes the streets feel cosy and calm."
Yasmin Emad
Student, 21
"Compared to the rest of the city, Korba is peaceful, and the noise level is manageable. It makes walking the streets a lot more pleasant, which is good as the architecture is so striking. I love staring up at buildings and thinking about their history."
Shedy Darwish
Industrialist, 33
"The streets here are unique and the architecture stunning, but more importantly there is a sense of familiarity. You can feel anonymous in large cities like Cairo but in Korba you keep running into faces you recognise."
Reem
Marketing manager, 25
"I've lived here all my life, and can't imagine living anywhere else. My mum tells me stories about every building and though it's such a historical area it's also very dynamic. Look at the wonderful street festival around us: it feels like Korba is showing the rest of Egypt what it could be."