Fashion / Global
Fashion
Briefing
The new shoemaker with old-fashioned values, hand-embroidered dresses from Mexico and Peru, a new take on desert boots, and Adidas's latest diffusion.
Back to black
UK [MR HARE]
Mr Hare is a new men's shoe firm with distinctly old-fashioned values. Handmade in Italy, the classic black shoes aim to put elegance and craft back into an industry that's sacrificed quality for gimmicks. As it says, "Mr Hare's man is, sartorially, a swan amongst geese."
mrhare.co.uk
"I never design anything from scratch," says British designer Nigel Cabourn, referring to the "thousands" of pieces of vintage fishing gear and utility workwear he keeps for reference in his Newcastle studio. Having set up his first label in 1970, Cabourn has been inspired over the years by the jacket Edmund Hillary wore up Mount Everest in 1953 and Second World War flight trousers. The Japanese have long been fans (he has worked with Japanese apparel import company Anglobal since 1982), and we hope 2009 is the year he makes it mainstream worldwide.
cabourn.com
Mex in the city
France [SACATINTA]
Known for its delicately embroidered dresses, Sacatinta has its collections handmade by ­cooperatives in Mexico and Peru. In her teens, founder Elisabeth Etienne was a model and fashion shoots took her to Mexico where she fell in love with the country's craft and embroidery. She says, "Every city and village in Mexico has its own craft. I found out which village ­specialised in what to get the best results."
sacatinta.fr
Q&A - Massimo Gambaro
Marketing director - Slowear
Why Paris for Slowear's second store?
Paris has a high level of textile culture and for this reason it is able to understand a refined product like that of Slowear. It is the first city among those we searched where we found a space perfectly in line with our targets.
Why the Village Royale?
We wanted to be outside the conventional fashion streets, and the building and context must have a soul and something special. Village Royale is a pedestrian square, a protected and unusual space between the rue Royale and rue Saint-Honoré. It's an oasis of calm in the middle of Paris.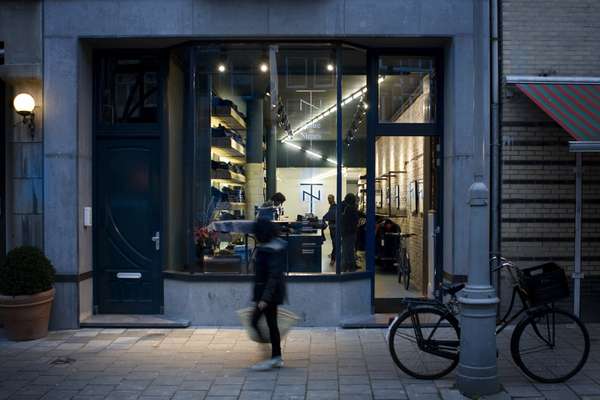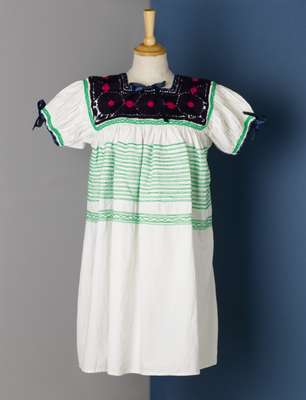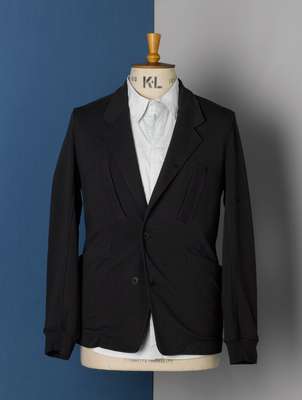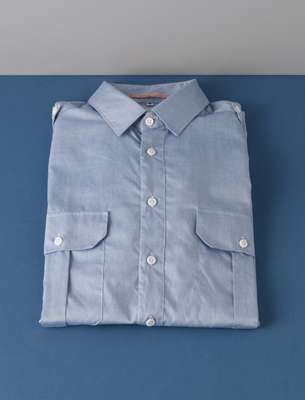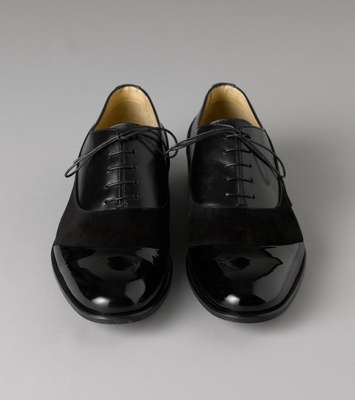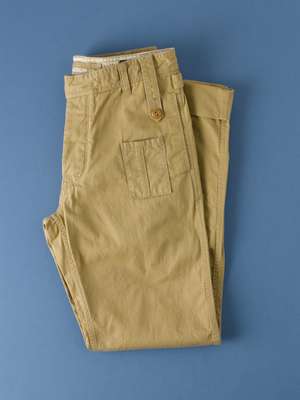 Has the label been tailored for the French market?
Absolutely not. We started with what we like and without regard for the French market. The positioning, tone and taste must not be brought into question or perceived as different.
And the timing?
We are perfectly conscious of the troubles, but at the same time we think that the project is correct and firm: we offer a product of great quality, far beyond fashion, and at the right price.
Jean dream
Netherlands [TENUE DE NIMES]
If you're looking for the perfect pair of jeans, denim store Tenue de Nîmes in Amsterdam is the ideal pit-stop. "Our dream was to create a denim haven in Amsterdam," says co-founder Menno van Meurs. The menu offers over 2,000 pairs of jeans, including Japanese Momotaro and Swedish Denim Demon, alongside staples such as Nudie and Levi's Red.
tenuedenimes.com
Albam has teamed up with one of the UK's oldest shoemakers, Grenson. Their suede desert boot is an updated version of one in the Grenson archive. "It had a heavy leather sole, which we replaced with crepe. It's now what we think a desert boot should be – rugged and long-lasting," says Albam's James Shaw.
albamclothing.com
Get shirty
USA [APOLIS ACTIVISM]
The three Parton brothers from California create fashion with a conscience that uses sustainable fabrics from partnerships with ethical overseas cooperatives (see Monocle issue 19). Extensive travels brought them into contact with deprived communities and instilled a commitment to social activism and charity.
There is no compromise on quality or cut in Apolis Activism's clothing, though. Its too-short chinos, shrunk-collared shirts and slim knits are perfectly in tune with current geek-chic trends but also have a timeless appeal, like this military take on the classic light-blue Oxford shirt.
apolisactivism.com
Earth mother
Japan [MOTHERHOUSE]
People queue round the block at Motherhouse's four Tokyo stores for high-quality handbags made in Bangladesh. The Japanese label was founded by Eriko Yamaguchi, an ethical entrepreneur, who proves that making products in South Asia can pay off.
"When I went to Bangladesh I wanted to make a difference to the people. Fairtrade companies were praised but products weren't nice – I wanted to offer customers better designs. I also developed a softer fabric from jute so it can be used in fashion bags and not just potato sacks," says Yamaguchi.
mother-house.jp
Future's bright
Global [DRIES VAN NOTEN]
Described as "opulence with optic" – this season, Dries Van Noten showed a collection divided into monochrome geometrics on one side, and vivid dashes of colour on the other. It's a good few weeks before the sun reappears, but this silk dress by Dries will put a spring in to your step this March.
driesvannoten.be
The next level
Global [ADIDAS SLVR]
Adidas recently launched a new Sport Style diffusion, a men's and women's clothing line called SLVR. Joining Yohji Yamamoto collaboration Y-3 and the Adidas Originals, the division makes up 20 per cent of the company's sales.
Highlights include T-shirts made from one cut of cloth, and trainers made out of just seven. Adidas is making a commitment to sustainability, using soya bean fabric and organic cotton, and keeping logos minimal. "We believe there is a need for sophisticated and classic sportswear," says marketing officer Hermann Deininger.
Adidas recently reported sales growth of 11 per cent. SLVR kicks off with three stores in the US, then shops in Paris and Beijing. adidas.com/slvr