Gipstrasse / Berlin
Good buy to Berlin
While Berlin Mitte may have become a victim of its own popularity, stray off the well-trodden tourist route and you'll find the charming back street of Gipsstrasse. Full of independent shops, ateliers, galleries and cafés, it should be a template for the rest of the capital.
Berlin tends to skirt below (or maybe high-brow above) the quality of life radar, but last year in our Quality of Life survey we entered the city into our top 20 at No 14 and also voted it overall our city for culture. We also recognised the capital's potential to draw the financial pole some way from Frankfurt towards itself. For the moment, however, Berlin is still the artistic pool that keeps a gaggle of gallerists afloat, and its commercial scene is an interesting mix of independent retail, homespun cuisine and old-fashioned kraftwerk.
Kreuzberg is the current fashionable neighbourhood, but its streets still need a second sweep with a stiff brush and many residents could do with a sensible haircut and some breathing room in the legs of their jeans. Although Berlin's Mitte district has been the axis for the creative industries and independent retail for some time, tucked away behind the Weinmeisterstrasse is Gipsstrasse, an oft-overlooked lane lined on one side with small ateliers, shops, galleries and restaurants.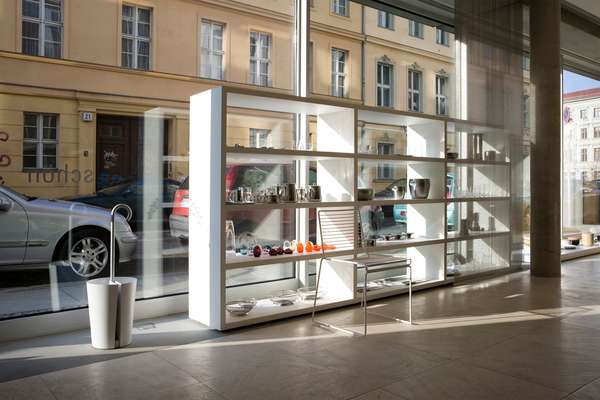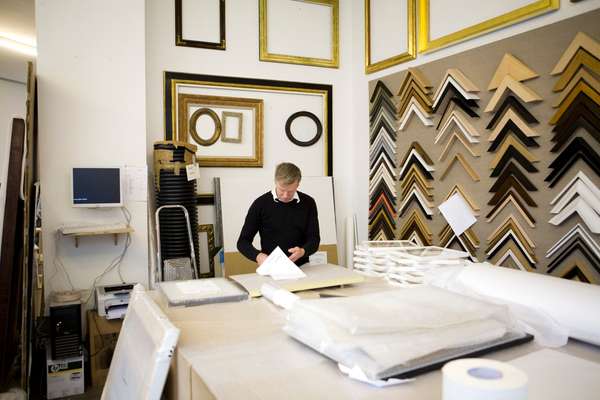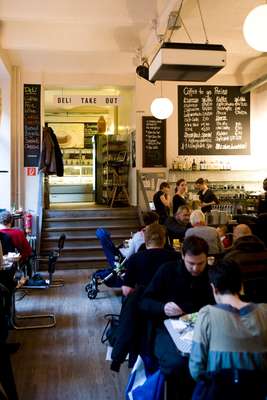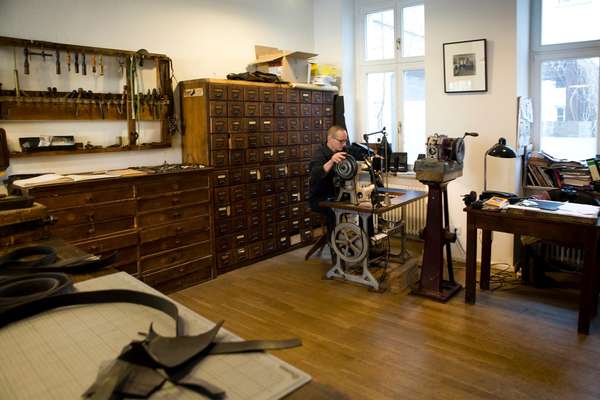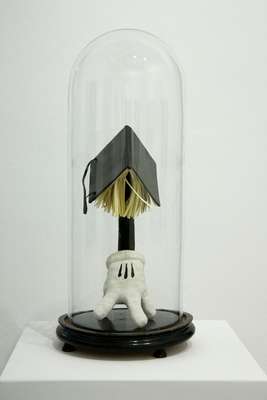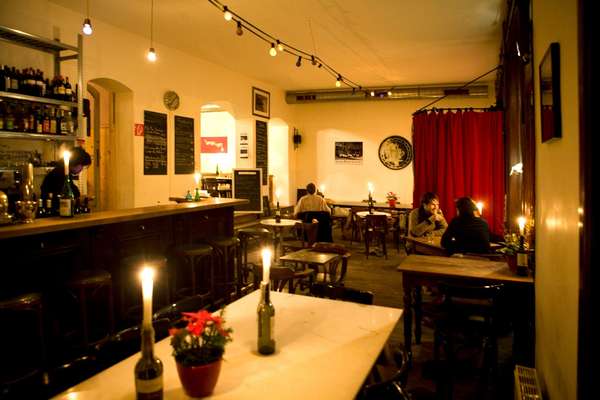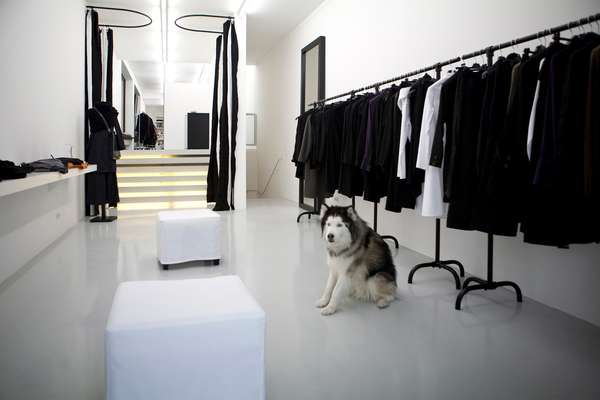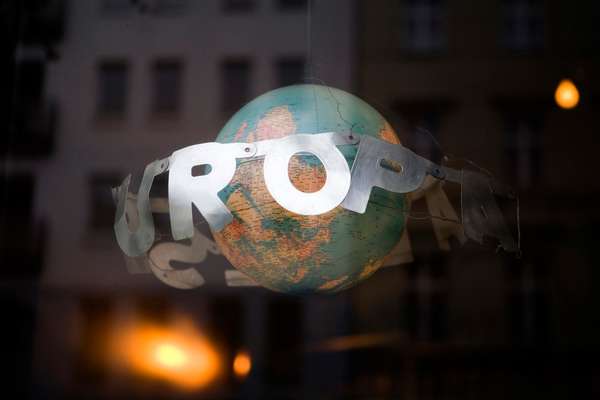 Gipsstrasse appeared first on maps as Gipsgasse and was populated in the late 17th century by the Huguenots from France who had a major cultural influence on the area. Gips translates as plaster, and the street was named after the city's plasterworks that supplied the region with the gypsum building material. During the first quarter of the 19th century the plasterworks closed and the area became known as Spandauer Viertel, for its proximity to the Spandau Gate, before changing its name to Mitte in the 1920s.
Today Gipsstrasse and adjoining Joachimstrasse feel pleasantly removed from the rest of Mitte and lack the crowds of tourists – in fact the only people you will see walking along or sitting in the peaceful park at the north end of the street tend to be residents. "Despite our location in the centre of Berlin, Gipsstrasse is surprisingly quiet – like a village," says Michael Metzler, who owns the bell shop at No 4. "This property has been in my family for generations and I still live above the shop."
It is Gipsstrasse's diversity of retail and use of property that puts it streets ahead of neighbouring strasses in Mitte. Along the short cut you will find a barber, two small fashion studios, a leatherworker, a school, a Japanese restaurant, various galleries and a specialist framer among other interesting independent outlets.
"I moved here a few years ago when the rest of Mitte wasn't so commercial. I still feel lucky to be on Gipsstrasse, we have somehow retained our independence," concludes Jörn Rischke, a leatherworker who designs, manufactures and sells his bags and accessories from No 7.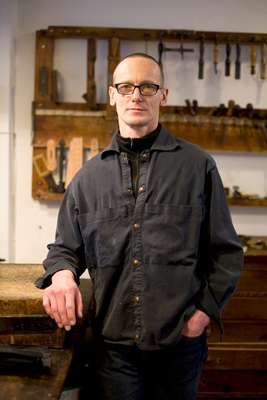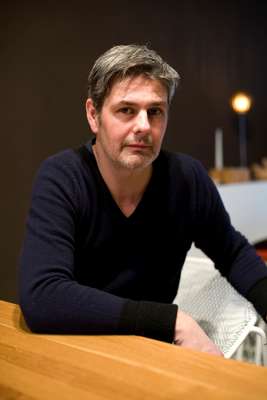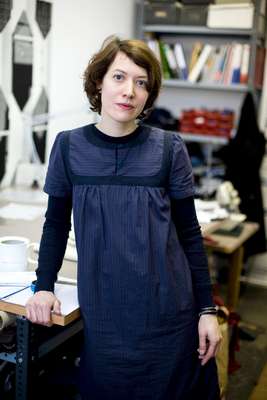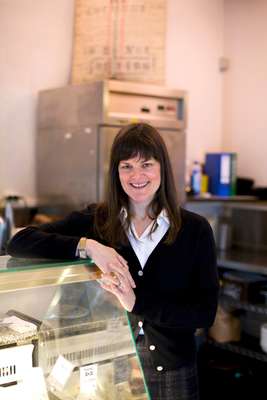 Shopping Guide: Top spots
No 2 Herrensalon Wegner
Barber Herr Wegner is a Gipsstrasse institution and he is responsible for the sharpest haircuts in Berlin. His barber's is adorned with his ad posters dating back to the 1970s.
No 3 Kuchi
This Japanese restaurant and its sister bar Next to… Kuchi, are always full of locals enjoying sushi and some of the best yakitori we've tasted in Europe.
No 4 Der Glockenladen
Owner Michael Metzler's ancestors were all bronze workers. He makes and sells his own bells, which are bought by international orchestras, and also gives percussion lessons.
No 5 Peter O Mahler
Womenswear designer Mahler is known throughout Germany and also Japan for his simple silhouettes, inventive use of fabrics and subtle tones similar to early Comme des Garçons.
No 7 JR Leder/Urban Speed
Jörn Rischke shares No 7 with his girlfriend Claudine Brignot. While he designs men's leather bags and accessories from German cowhide, using 19th-century equipment, she makes women's fashion under the label Urban Speed.
No 11 Altes Europa
Combining German and Italian influences, this bistro half way down the street is where artists, gallerists, shop owners and residents go for lunch. Owner Christian serves up a hearty menu of soups, stews and meat, plus delicious salads.
No 11 Circleculture Gallery
Opened by Dirk Staudinger and Johann Haehling von Lanzenauer in 2001, CC Gallery has become one of the most sought after spaces in Mitte, attracting artists as varied as street artist Jaybo aka Monk, Charlie Isoe and Marok.
No 23b Bilderrahmen Janecki
This framer opened its flagship shop in Gipsstrasse in 2004. Headquartered in Hanover, Janecki's clients are mainly galleries and collectors. A true specialist, the frames come in high-quality hardwoods, constructional and stainless steel, aluminium and gilded.
Sophie-Gips-Höfe Alexander Ochs Galleries
Ochs specialises in Asian art and its promotion in Europe and opened another gallery in Beijing over 10 years ago. The gallery has shown Asian artists such as Miao Xiaochun, Yang Shaobin, Yin Xiuzhen and is considered one of Europe's foremost authorities on the flourishing market.
Sophie-Gips-Höfe Barcomi's
Cynthia Barcomi has built a reputation for pouring some of the best coffees in town. This café and coffee roaster (see picture above map), her second premises after Kreuzberg, is a morning mecca for Berliners. You can also pick up the owner's eponymous cookbook.
No 3-4 (Joachimstrasse) Marron
Thomas Schultz, an interior designer, sells his own creations such as felt key rings, wooden paper knives and furniture, alongside select pieces from Paola Lenti and Materialise MGX.
No 5 (Joachimstrasse) Schön
Schön specialises in industrial design sourced from international fairs, especially Köln. Those represented include Hans Wegner, early and good-looking Alessi and some aluminium outdoor furniture.