Glass maker / Japan
Light bulb moment
Formerly a light bulb manufacturer, Shotoku began making hand-blown glassware in the 1950s. Today its ultra-thin Usuhari glasses are the toast of the town. And it still continues to innovate.
Sip a shochu from a Shotoku glass and every other drinking vessel suddenly feels disappointingly clumsy and mass-produced by comparison. Shotoku glasses turn up in all the smartest – but not necessarily the most expensive – bars and restaurants in Tokyo. Aficionados won't drink from anything else. And there are two surprising things about these quietly ubiquitous glasses – one is how affordable they are, and the other is that they're all hand-blown.
Shotoku started out as a light bulb manufacturer in Tokyo in 1922 and its premises were destroyed twice over – first by the Great Kanto earthquake of 1923, and again in the bombing of Tokyo in 1945. The company rose from the ashes and in the 1950s adapted its know-how to switch from making light bulbs to drinking glasses.
"There used to be a hundred companies making glass in this part of Tokyo," says Kunio Muramatsu, president of Shotoku and grandson of the company's founder. "The charcoal needed to heat the ovens was transported along the Sumida River and dropped here."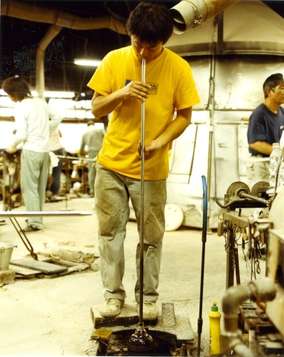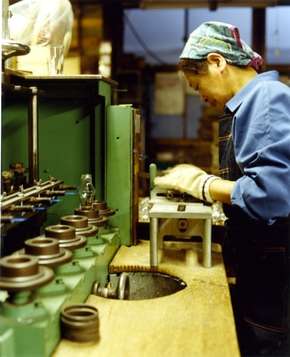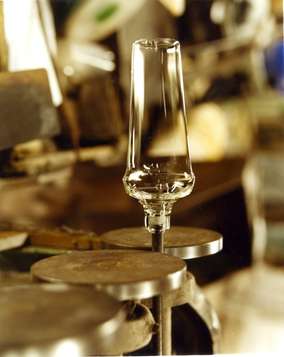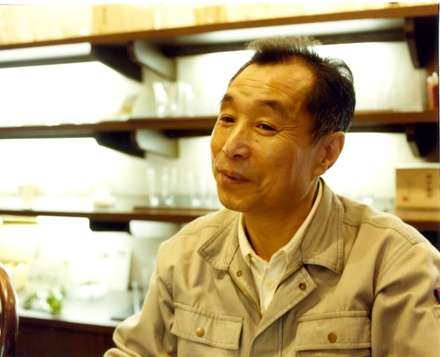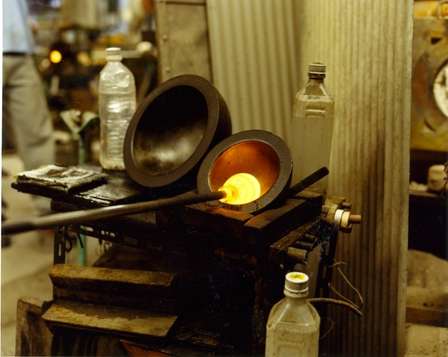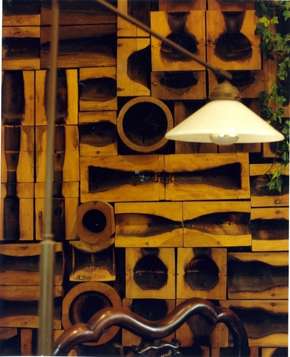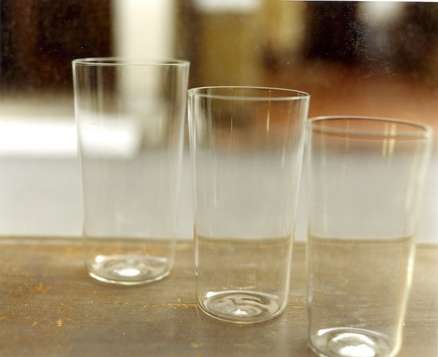 Now, however, there are fewer than 10 glass companies in Sumida Ward, and Shotoku is the most famous. The company is best known for its wafer-thin Usuhari glasses, which are less than a millimetre thick.
Muramatsu doesn't bother with advertising or a sales team. Neither does he offer discounts on bulk orders. And if he ­doesn't like the look of your restaurant or shop he'll find excuses not to sell to you. Anyone who's interested (and many are) has to make their way to Shotoku's old-fashioned headquarters in Sumida. There's no outsourcing here – all the glasses are made in this small Tokyo
factory. The 17 glass blowers work standing around an oven heated to 1,350˚C. They make 2,500 glasses a day, and only four of the craftsmen are skilled enough to make the Usuhari glasses. "It's not just about ­experience," says Muramatsu. "Some people who have been here for 30 years can't make them – it ­requires a certain sensibility. People have tried to mass ­produce them but you can't – the quality isn't as good."
Usuhari glasses are not as delicate as they look. Muramatsu says that thinness does not equal fragility. "If there's a flaw in the surface, then they will break – the skill is in making them flawless." The craftsmen are also inspectors, weeding out any glasses that don't meet the required standard.
Muramatsu uses barium instead of the more toxic lead, and has started a range of glasses made from recycled fluorescent light tubes. "In Japan we throw away between 400 and 500 million tubes a year," says Muramatsu, "and they're full of mercury." He teamed up with Sawaya, a lighting company, to dispose of the mercury safely and reuse the glass. Unlike Shotoku's other pellucid products, the e-glasses have a naturally green tint and an irregular surface.
Still, it's the Usuhari glasses that are Shotoku's signature product. The glasses come in a range of sizes, from a 480cc tumbler to the small 85cc size, which used to be the standard Japanese beer glass. Muramatsu likes to finish his working day with a Premium Yebisu beer in a large Usuhari glass. "I'm always studying glasses in bars," he says. "If I get a bad one I don't go back again."