Why it works / San Francisco
Market force
This month we start a new series that decodes the DNA of success – of anything. First up is a San Francisco food store that has become an urban sensation.
The distinctive façade of the Bi-Rite grocery market has graced 18th street in San Francisco's ever-evolving Mission district for more than six decades. Bi-Rite has been a constant as the area has changed from a working-class Italian and Irish neighbourhood, to a home for Mexican immigrants, and now to the base for the young families, restaurant workers, media types and artists who today inhabit its brightly coloured Victorian houses.
Founded in the 1940s, the store was bought by Palestinian immigrants Ned and Jack Mogannam in 1964. Ten years later, Ned's then six-year-old son, Sam, began dusting shelves and mopping floors at his father's store. He went on to become a chef, steeping himself in the city's progressive sustainable food culture and opening his own restaurant. He returned to take over the market in 1998, gutting a store that had been run for years by a licensee, and transforming Bi-Rite into a destination for food lovers and a brand imbued with the tenants of sustainability and community service. It's been a great success.
Sales per sq foot: $4,000 (average supermarket: $500 to $1,000)
Address: 3639 18th Street, San Francisco
Open: 09.00-21.00 seven days a week (from March)
biritemarket.com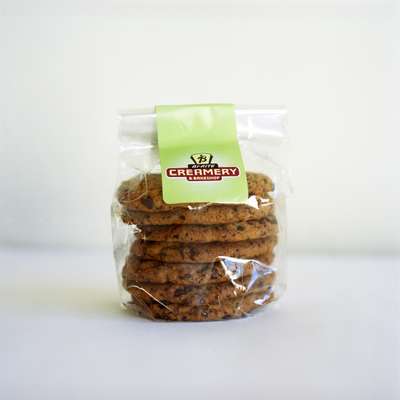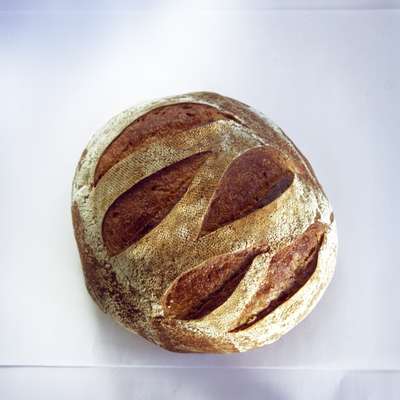 Bi-Rite Creamery chocolate chip cookies
Cranberry and pomegranate marmalade
Salted caramel ice cream
Fresh bread
Rocky Road chocolate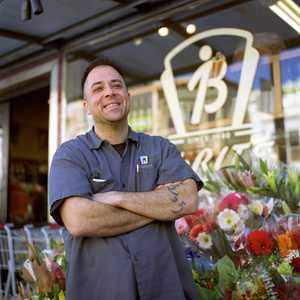 Ask the boss: Sam Mogannam
What sort of a approach do you take with your customers?
We bring old-world-style service and products to the mix. We can answer questions they have about the provenance of livestock and if there's a special cut and we don't have it, we'll do it the next day. We're very into fulfilling people's wishes.
How did your restaurant experience in San Francisco and, especially Europe, influence Bi-Rite's philosophy?
It began for me as a period of celebrating food. Europeans are much further ahead than we are in understanding food in a holistic sense. How it impacts us and the world.
How does Bi-Rite differ from other markets?
Dad wouldn't support it if I wanted to open a restaurant. So I said, 'Let's do a market, but put a kitchen in it'. And that's what we ended up doing. We brought a chef's mentality to the market. It was more ingredient driven, less category driven.
You mentioned you had your troubles with the Bi-Rite name. Why have you decided to keep it?
Sometimes it's better not to mess with history.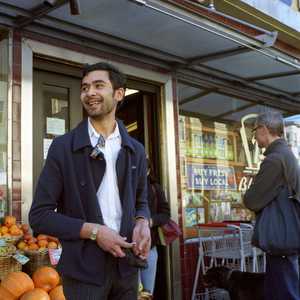 Victor Solomon
"I actually have a problem with this place, because I come here four to five times a week for the sandwiches. I've become friends with the cashiers, because you see them out at bars and gallery shows. I also like the community aspect and I feel like I'm supporting the community more with a store like this."
Ellie Antico
"I live a block or two away, and I started going to the Creamery before coming here. I think it's fantastic that they grow their own vegetables. They provide wonderful products."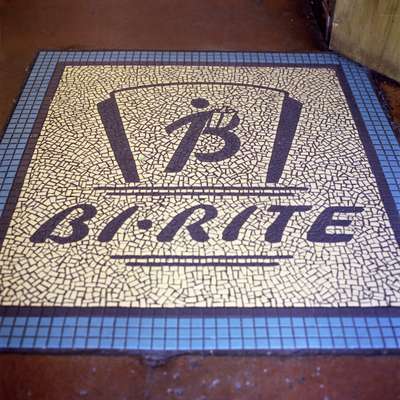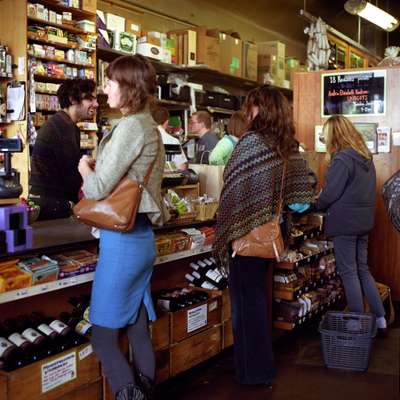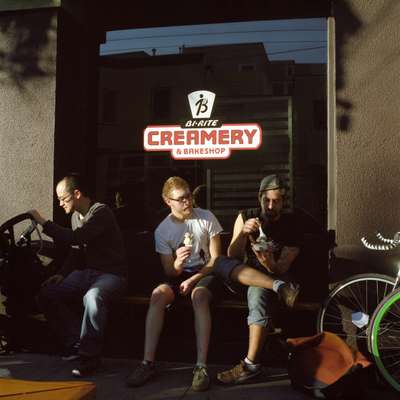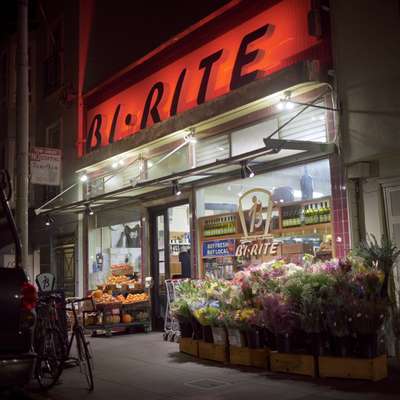 Logo
Blast from the past
An Art Deco treasure featured in the 1995 book Deco by the Bay, the lettering on the store's tiled façade hasn't changed since the 1940s. The original logo was redesigned, adding the boisterous "B" and the grocery basket disguised within.

Curated products
Seasonal fare
The market's concept is driven more by the desire to cater to varying culinary tastes than filling quotas. "We buy for specific recipes that people are likely to make," says owner Sam Mogannam (far right). "It's a small selection, which is cherry picked." Simon Richard, the produce buyer, will often buy just one crop from a specific farmer, because he knows it will be especially good that season. Bi-Rite also has a kitchen, where staff whip up take-out lunches such as salmon and French lentils or porcini chicken pasta. Its sandwich counter has also become a neighbourhood treasure.

Service philosophy
Food envy
Bi-Rite has become a destination both for customers wanting a specific cut of meat or bottle of vinegar they can't find anywhere else, and those who don't know their bulgur from their couscous. Therefore, it's impossible to loiter in the packed aisles for long before a member of staff sidles over to ask if you need help. Given this is San Francisco, some of the staff are sworn foodies, willing to match ingredients for you. But Mogannam maintains that his prospective employees need only exhibit passion for the business. "We can teach them about food," he says.

Education
Knowing the origin
In addition to the culinary help and recipes provided by the staff, Mogannam stresses teaching customers about the food. "We've started educating people on where their food comes from," he says. Regular workshops and tastings ensure the staff of 65 know not only what they're selling, but the story of the farm it came from. After Mogannam began harvesting vegetables on a plot of land in Sonoma County, an hour outside of the city, he arranged a field trip for each of his employees, cooking meals for them from the locally sourced produce.

The Creamery
Naughty but nice
Across the street and closer to the popular green slopes of Mission Dolores Park, Mogannam opened the Bi-Rite Creamery in December 2006 in order to sell Bi-Rite's baked goods. The ice cream, made in small batches using organic ingredients, now outsells Bi-Rite's cookies and the shop is one of the most popular in San Francisco.

Brand heritage
Here to stay
Though Sam Mogannam's re-opening of the Bi-Rite market featured a complete renovation of both building and store concept, much of what his father practised in the two decades after he opened the store has remained. You get a real sense of the heritage of the brand, which is a powerful lure for customers who are fed up with fads.

From farm to plate
Practising what they preach
Four years ago, Mogannam and his staff went through their product list and eliminated anything with trans fats or high fructose corn syrup. They now stock a mix of largely locally sourced meats and dairy with other items, such as wines from around the globe. They're adding two acres this year to the third of an acre of land they currently own in Sonoma County, and expanding their harvest of tomatoes, aubergines and basil. The farmland will never satiate demand, but they are trying to buy less produce that's not in season.

Serving the community
Reach-out projects
Mogannam donates to public school auctions and women's and educational charities. He recently opened 18 Reasons, a non-profit arts and food space down the street that aspires to bring the neighbourhood's food lovers and artists together in a place where they can exchange ideas.