My last meal / Dubai
Muna Abu Sulayman
While in Dubai for the UAE's first Arab Women Leadership Forum, 34-year-old TV-show host Muna Abu Sulayman met with Monocle for her 'last meal'. The Saudi citizen chose Saladicious, a restaurant in the Jumeirah district.
"It's actually not so tough for a woman to become a journalist in Saudi. We even have female field reporters – which in such a hot country justifies a medal. The hardest part is moving from being a journalist who reports on social issues to one that tackles political or economic issues. There are certain expectations on all women here. This is the same the world over. Remember how Hillary Clinton, Michelle Obama, and Cindy McCain were all judged on their favourite cookie recipes? It wasn't about cookies but about people still believing in the housewife stereotype. Fortunately, my family do not expect too much from me in that respect and they appreciate my other contributions, such as parenting my girls.
I remember once the producers on the morning show I co-host insisted we have a cooking segment. I refused. The only cooking we ended up covering was for Ramadan. We invited famous women to cook in front of their husbands. It was about how successful women deal with family responsibilities.
People haven't really treated me differently since I've become famous or now that I'm head of one of the biggest foundations in the region. One situation that hurt me was when a close friend distanced herself from me because she didn't feel comfortable with the attention I got when we were out together. It took us a while to get to the bottom of that, and now we only meet at home, which is a shame because I love to eat out.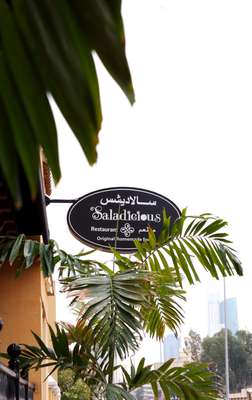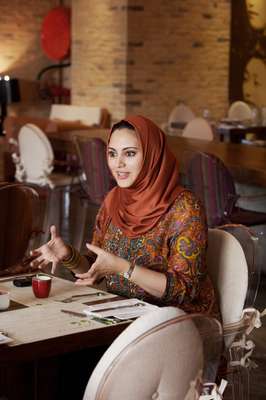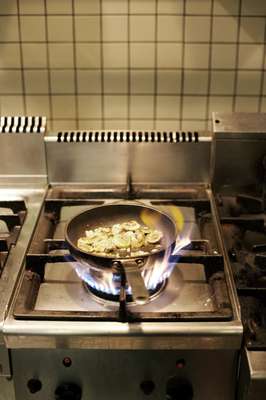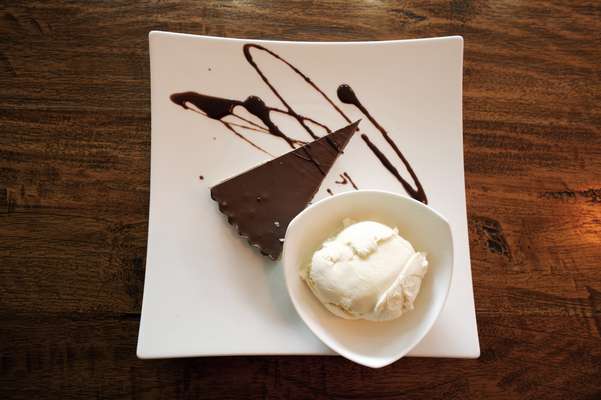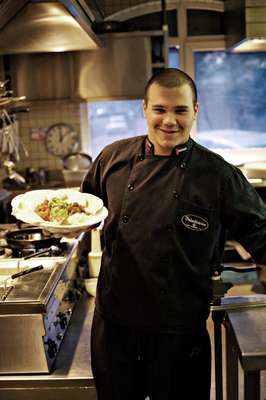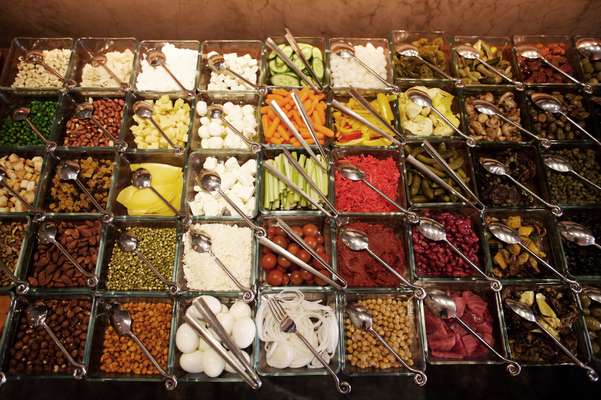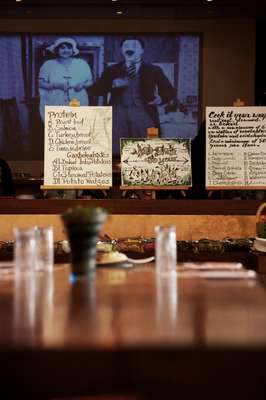 I would choose this restaurant for my last meal because it serves homemade, healthy food. There's a soft, comforting feeling to it too. With the large tables, I could invite as many people as I wish and we could laugh as loudly as we please. Every person in my immediate family would be invited: my sisters, brothers, parents and my two daughters, Shahad who is 16 and Serene who is nine. A few of my cousins and friends I really care about and my old professor Dr Dulce Cruz would also be there.
We would order everything I crave, since I normally eat what I should rather than what I want. I used to be crazy for tuna sandwiches, until I got food poisoning from one. They had a ­delicious one at the Rotana hotel in Beirut, which I would order the minute I landed. Fajita is also high on my list, it ­reminds me of my university days in the US. If I was having dinner with American friends then it would always be at Rio Grande, it had the best Mexican in West Virginia. For the past six months, I've been trying to become a vegetarian purely for health reasons. I've ordered steak, but I usually choose the fish option. To finish I'm having a Nutella pie, popular in the region. They've changed the recipe here recently, there's less oil and so it doesn't taste as good. I'm also having Diet Coke and coffee. I'm sensitive to caffeine so I usually try to avoid it after 9am.
If this is my last meal I'm not going to be eating again, so I've ordered a lot. When I'm having dinner I tend to nibble from other people's dishes, which is why I like to have a lot of plates. For me, it's about the company more than the food, which is typical in our culture. I remember inviting some guests for dinner once in Riyadh. I had made a big effort to fill the table with a variety of dishes. I asked one relative if she wanted me to serve her, but she demurred. Being very westernised at the time, I didn't press too much; I thought maybe she was dieting. Afterwards she told everyone what a horrible hostess I was. Traditionally, she is supposed to show that she's there for the company not the food, and I was meant to insist that she eat. It took years to win her over again – one reason I wouldn't cook the last meal myself."
Close to Dubai's Jumeirah mosque and the Iranian hospital, Saladicious is a popular venue for relaxed business lunches and weekend brunches. Reflecting the cosmopolitan city, the staff are from Venezuela, Ethiopia and the Philippines and on this occasion customers were international. The salad buffet and the comfort food are what attract regulars.
What she ordered:
- Tomato soup
- Steak with mashed potato
- Fajitas - Chocolate fondant with vanilla ice cream - Nutella pie with vanilla ice cream
Drinks:
- Diet Coke - Espresso
Muna Abu Sulayman is the co-host of Kalam Nawaem (Soft Talk), a morning show for women. Aired on the Dubai-based MBC channel, the programme has gone a long way to address social issues in the Arab world, in some cases pushing countries to change legislation. The daughter of a professor of Islamic thought, Abu Sulayman is the first Saudi woman to be chosen as Goodwill Ambassador by the UNDP. She also heads the philanthropic arm of Prince Alwaleed bin Talal's Kingdom Holding company.