Oceania / Global
Oceania
Briefing
Syndey's new take on speed dating - it involves tightrope-walking and clowning - plus witchcraft in Papua New Guinea, and political isolation in Fuji.
Head over heels
Falling into a lover's arms might literally be easier in Sydney with the establishment of a Single's Circus Night. Aerialist Bel Macedone set up the circus after hearing too many depressing internet dating tales. With marriage in Australia on the rise – 116, 000 marriages were recorded in 2007, the highest number since 1990 – a bit of juggling may get the numbers even higher.
Devil in disguise
Papua New Guinea [LAW]
Sorcery is part of daily life Papua New Guinea. But recently it has got a bit out of hand. The government is now tightening its laws after more than 50 people were killed in 2008 sorcery-related incidents. Some are thought to have been killed by puri puri (spells). In other cases villagers decided to kill a witch for harming someone else with their magic.
Under traditional laws, which acknowledge witchcraft exists, local courts often reduce sentences if sorcery is involved. But Joe Mek Teine, chairman of the Constitutional Review and Law Reform Commission, said, "People are using sorcery sometimes as an excuse to kill people that they hate." He insists that under new laws being drawn up, anyone using magic to kill someone – or killing someone for using magic – will face full murder charges.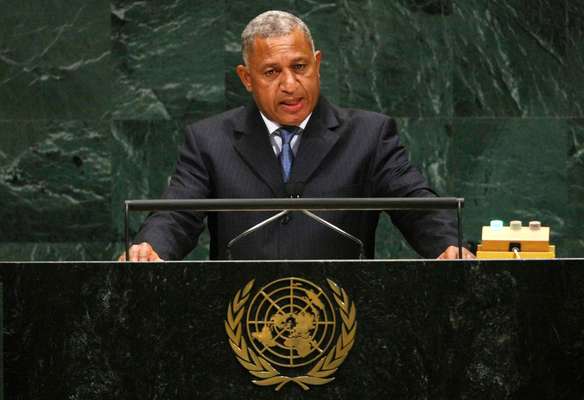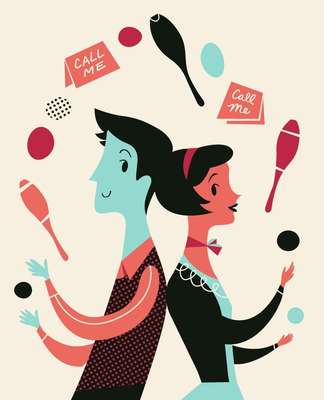 There is no intention to ban sorcery altogether. It still provides much appreciated medicines, love potions and communication with the dead.
Tough Pacific
Fiji [ELECTIONS]
Fiji is cruising towards political isolation in the Pacific region as its defiant military leader Frank Bainimarama – who took power over two years ago – refuses to call an election. He now has until 1 May to call a vote that would reinstate a democracy. Otherwise Fiji will be suspended from the Pacific Islands Forum (PIF), the political union of 16 countries in the region.
The tiny, poor country could also face economic sanctions if it fails to get back on the democratic track. But Bainimarama isn't showing any signs of bending to the pressure. He has said repeatedly that his government needs time, "perhaps five to 10 years", to make constitutional changes and change the electoral system. He is an indigenous Fijian himself but he says the system is weighted too much in favour of the indigenous population. And many agree.
Three senior newspaper staff have, however, been deported – presumably for not agreeing with everything the military leader is doing. Joseph Ealedona, president of the Pacific Islands News Association, warns this kind of attack on freedom of expression "would hinder every effort to return the country to normalcy".
Bainimarama is counting on increased support from countries such as China, India and Malaysia if he loses the support of his big neighbours Australia and New Zealand. He is increasingly criticised by the US and EU.
Fiji facts:
Fiji was a British territory until independence in 1970. It has had four military coups since then.
Around 45 per cent of its population (845,000 people) are of Indian heritage, brought to Fiji by the British to work sugar and coconut plantations.
Fiji has 600 soldiers currently on UN peacekeeping missions. The UN has called for democracy to be restored in the country.
Fiji was a founding member of the PIF and the regional institutions, including the secretariat of the Forum, are in the Fijian capital Suva.
Fiji is made up of 800 volcanic and coral islands. Most residents live on the main islands of Viti Levu and Vanua Levu.
Good job
Australia [CONSTRUCTION]
If you're a construction worker, Australia might be the place to head. It is embarking on a massive nation-building drive, with A$13.8bn (€6.5bn) allocated in March to a series of projects that may include new metro lines and high-speed interstate rail links. As the global slowdown continues, it is hoped the cash injection will boost the economy. Last year A$4.7bn (€2.4bn) was pumped into infrastructure, producing 32,000 jobs.
Oceania is the world's most sparsely populated region with only four people per sq km. However stunning, the Pacific Islands and the Australian Outback have serious natural and economic drawbacks and millions leave the region because of limited job opportunities.