Pitti Uomo / Florence
Show must go on
Taking place in the shadow of a retail slowdown, this year's Pitti Immagine Uomo nevertheless managed to have an air of solidarity and optimism – the bright and playful clothing on show bucking the usual greys and neutrals of 'recession chic'.
On the 13th day of 2009 – set to be one of the global economy's worst-ever years – the 75th edition of biannual menswear show Pitti Immagine Uomo opened in Florence. "Trimmed" was how Raffaello Napoleone, CEO of Pitti, described the attendance figures – down from last winter's 24,782 to a nipped-in 22,672.
With exhibitor numbers at a record high, however, there was a sense of comradeship; the feeling that loyalty between the brands was essential at a time like this. As Napoleone put it, "members of the trade approached with confidence… to face a year or two of hard work".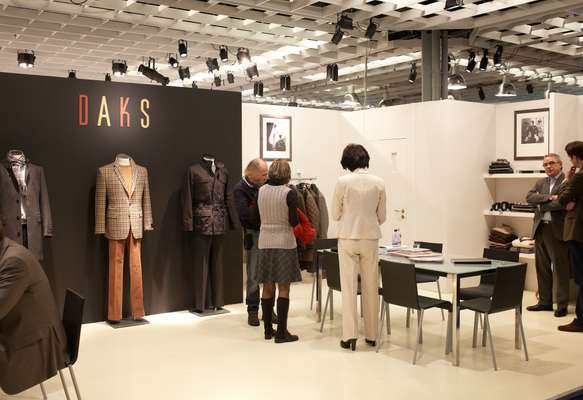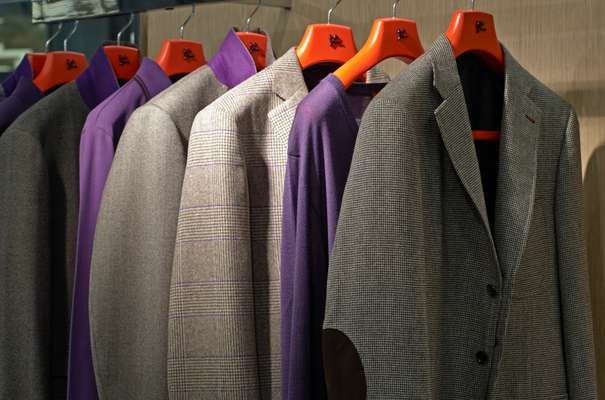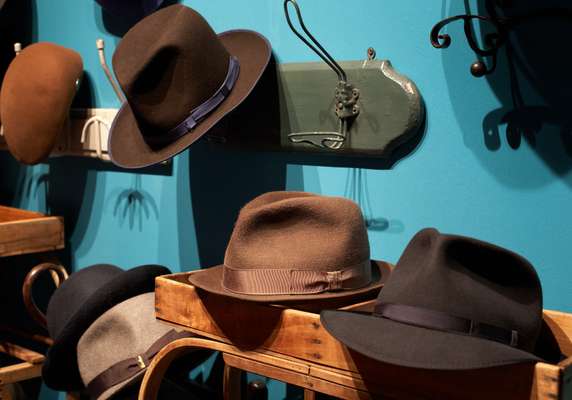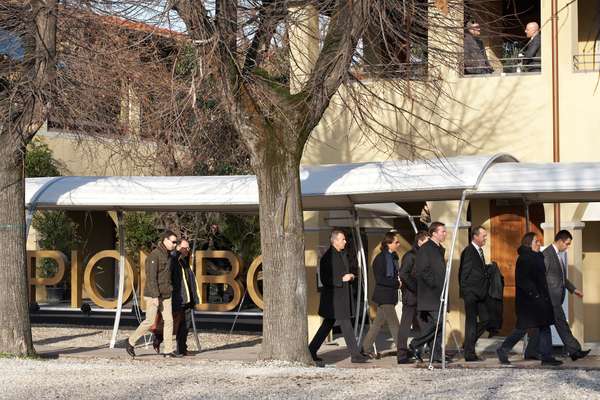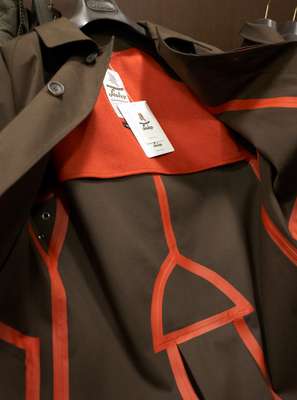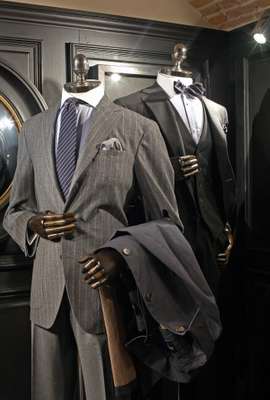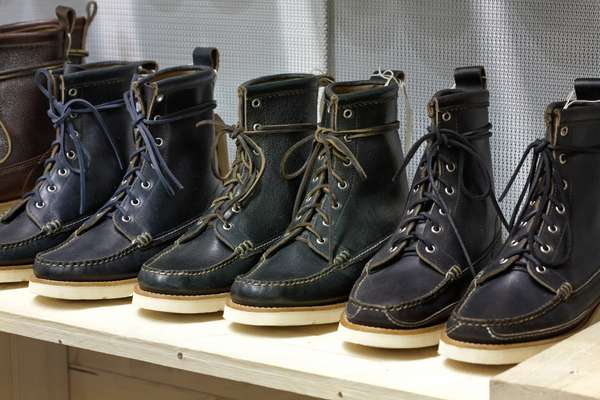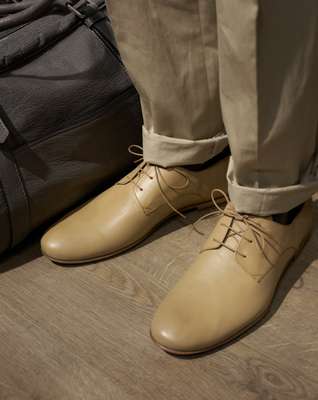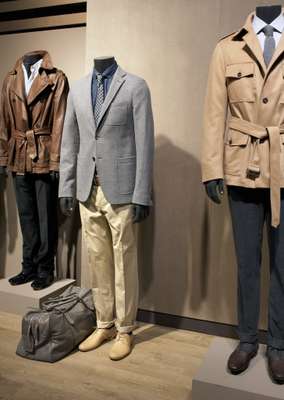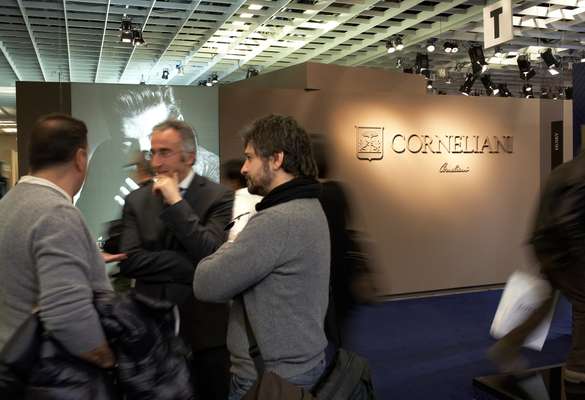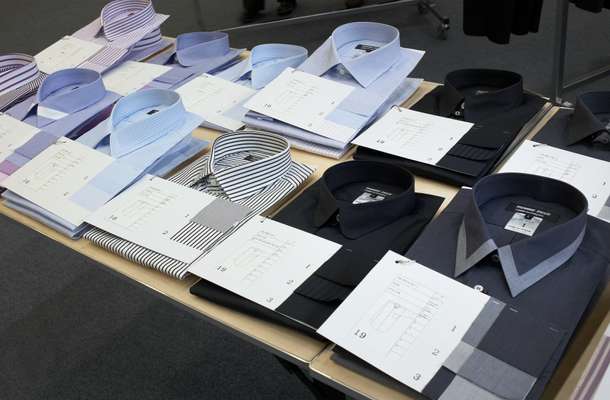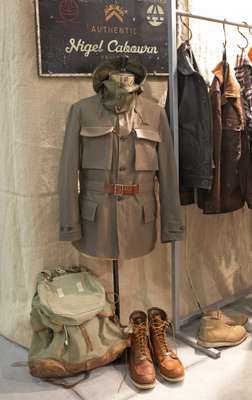 Many had already forecast a dampening of the spirits for Pitti last June, when both Ermenegildo Zegna and Slowear announced that they would be withdrawing from the event. However, not only did the latter return this January (with its new Incotex Red line), but it was joined by two menswear giants that added a dose of glamour to the line-up: Thom Browne and Comme des Garçons's Homme Deux collection.
In his first European outing, New Yorker Browne's show, held mid-week at the Institute of Aeronautical Military Sciences, featured a set of stern models, dressed in identical camel coats and glasses, sitting at desks. Sombre stuff, but New York is hardly the chirpiest of places at the moment, and you could do worse than weather out the Wall Street storm in a sharp Thom Browne getup.
Traces of the US were largely limited to showroom shelves, with a remarkable absence of both press and buyers from the States. Just 132 US buyers came (by comparison, Greece sent 318, Spain 586, and Turkey 279), though the quality seemed still to be high, with major retailers putting in an appearance, including Bergdorf Goodman, Saks, and Barneys.
Importantly, all were keen on putting an optimistic spin on the event – insisting that people are still coming and, crucially, people are still buying. Standing in his alpine grotto in the Polveriera, Jeremy Hackett articulated the ultimately positive mood of the crowd, "It doesn't matter if it's not so busy, it's the serious ones that still come."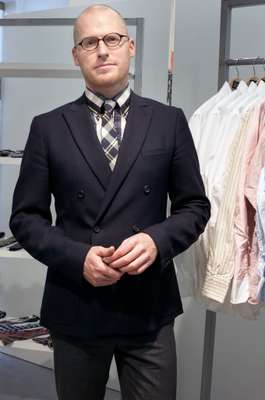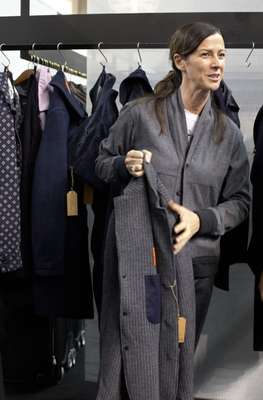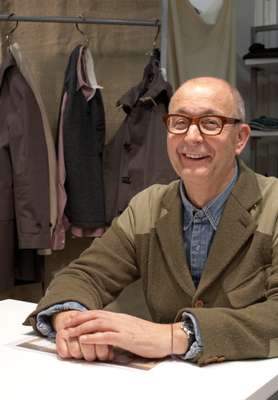 Christopher Olberding
Vice president/sales, Gitman Brothers
"I find a lot of energy at Pitti. The authentic brands are still striking. From now on, only the brands with great quality will survive, including us."
Francesca Zara
Creative director, Barena
"Business is good at Pitti – in fact, orders have grown significantly over previous years. It's a good opportunity to get feedback on your projects from a highly qualified public.
Nigel Cabourn
Designer, Nigel Cabourn
We're not really affected by the downturn, as we've been doing the same style for 35 years. This is our first time in Pitti and we've been receiving a lot of attention from buyers.
Shoji Uchiyama and Hirofumi Kurino
Buyers, United Arrows
Since we launched our retail offering 20 years ago, our attitude has been the same – enjoy fashion. Because of this economic climate we have to vary our business and try new things.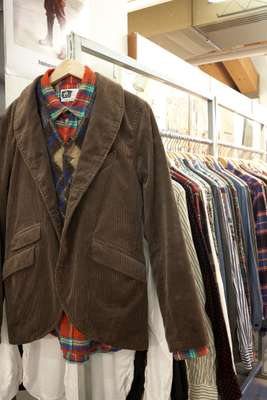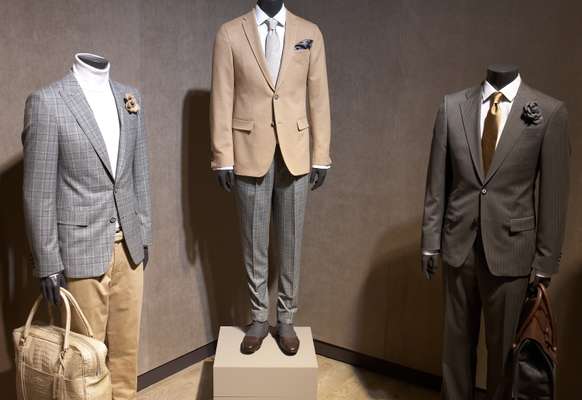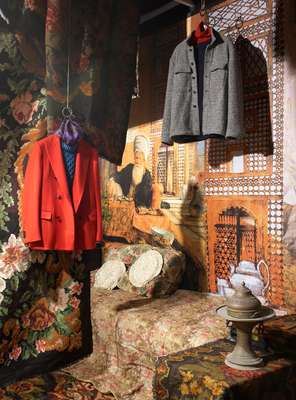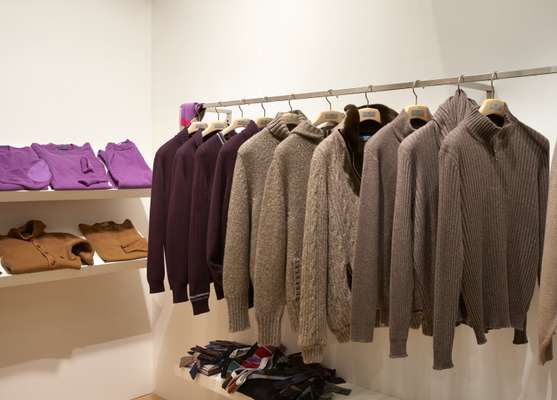 Americana
It is certainly not a new development at Pitti, but the popularity of fishing gear, workwear, plaid and chambray shirts is still rife. This year TS(S), Nigel Cabourn and Gitman Brothers joined old pros such as Yuketen, Alden USA and Engineered Garments. God bless America.
Jolliness
"Menswear is getting more flamboyant, so we are adding more checks," said Daks designer Robert McConville, summing up the surprising optimism of Pitti. Fashion history dictates that colour vanishes during economic crises, so how to explain the wacky Prince of Wales checks at Isaia, the multicoloured kaftans at Piombo, or the fluorescent knits at Cruciani?
British
Not a trend as such, but it was certainly the traditional Brits who got our – and all the buyers' – pulses racing. Whether a nice set of leathers from Church's or Crockett & Jones, or some winter warmers from Jamieson's of Shetland, Barbour or Daks, you had to circulate most of their stands for hours until the Japanese buyers finished their ordering sprees.
Purple
As much as we are loath to admit it (it never was our favourite crayon in the colouring box), purple certainly was the shade of choice at Pitti. Mauve was popular, lilac and burgundy too, but it was purple – yes, purple – that was epidemic, whether laced through checks (at Isaia), coating entire suits (Daks), or dyed into jumpers (Napoleonerba).