Scooter revival / Japan
Two-wheel deal
The car industry is in global disarray. So can the makers of affordable, greener scooters overtake the punch-drunk auto makers? At Honda's HQ they are planning a two-wheeled revolution.
The Honda Super Cub is not only the world's best-selling scooter, but the most popular powered vehicle of all time – and it's a reassuringly simple machine. Since its launch in 1958, it has been refined to cope with regional regulations, but otherwise it's much the same as the original design that was overseen by the company's founder, Soichiro Honda.
"The arrangement of the parts – the air muffler, the filter – is so good," says Honda engineer Takafumi Nakanishi, who recently worked on a new version for the Thai market. "It makes me nervous to change anything." In half a century the Super Cub has sold over 60 million units in more than 160 countries.
"It's an amazing piece of design," says Yasushi Tateishi who is one of Honda's top scooter designers. "I can still learn so much from it." Tateishi works out of Honda's research and development centre in Asaka, just outside Tokyo. Honda is the world's number one bike manufacturer, with plants around the globe, but its design originates in Japan. Tateishi and Nakanishi were founding members of Honda's N-Project, a crack team of 20 young designers and engineers, recruited to create scooters for Japan's youth market – machines that would emulate the elegance and popularity of the Super Cub. One of the most striking creations is the Zoomer, a 50cc bike, which could hardly be simpler.
"Most of the buyers of 50cc bikes in Japan are young," says Tateishi, leafing through his manga-style concept sketches. "But we could see their numbers were decreasing." The team started looking closely at their target market's habits – what they liked and didn't like, even what kind of bags they carried.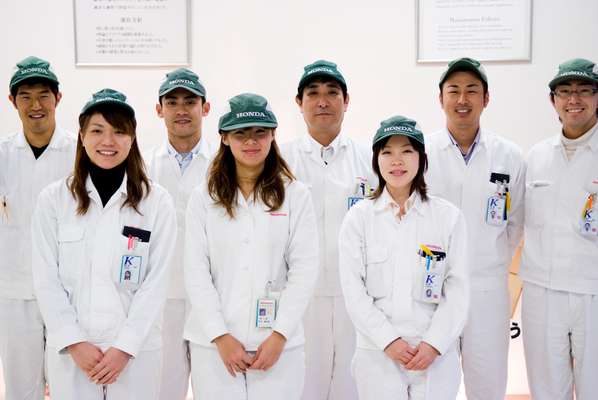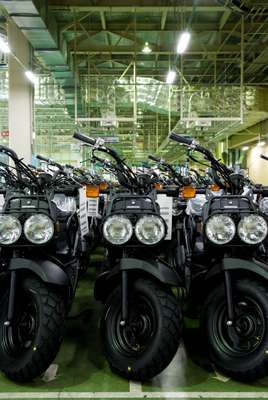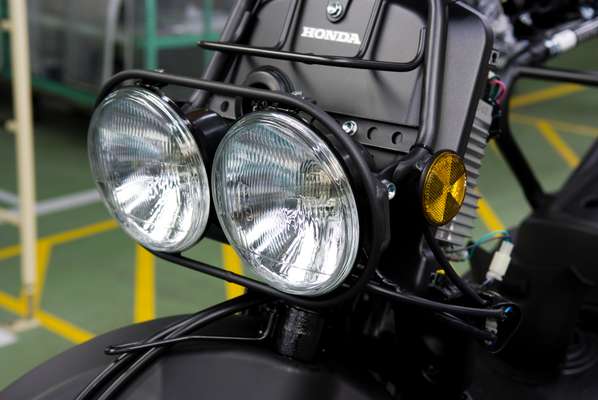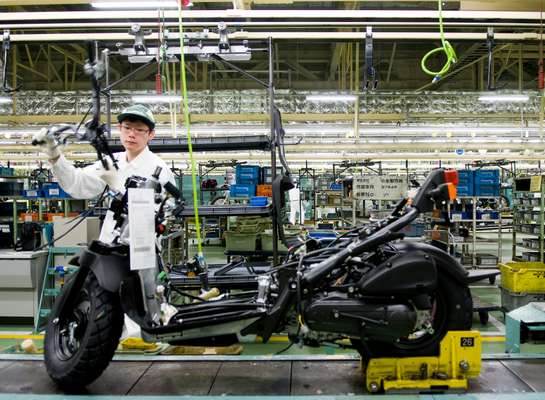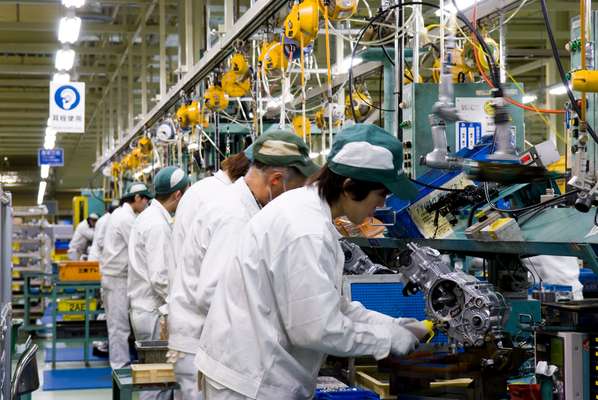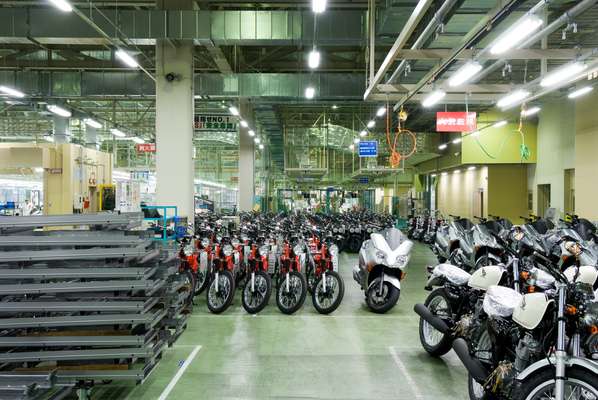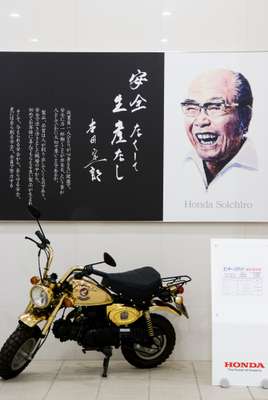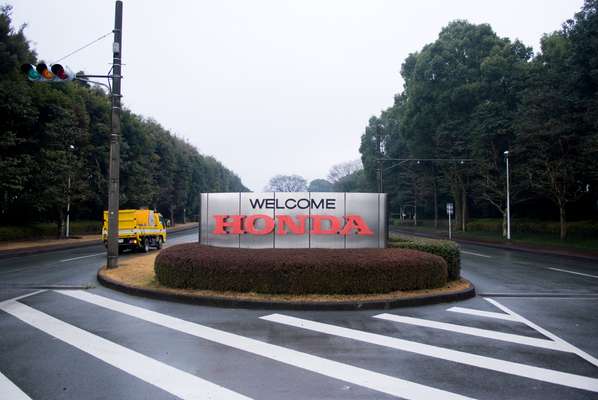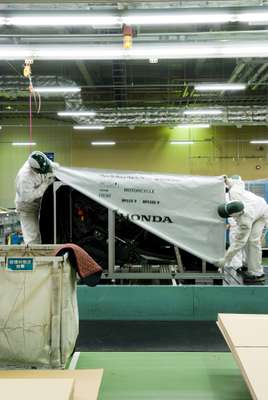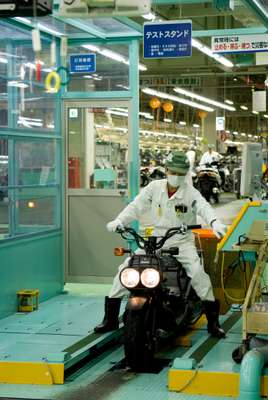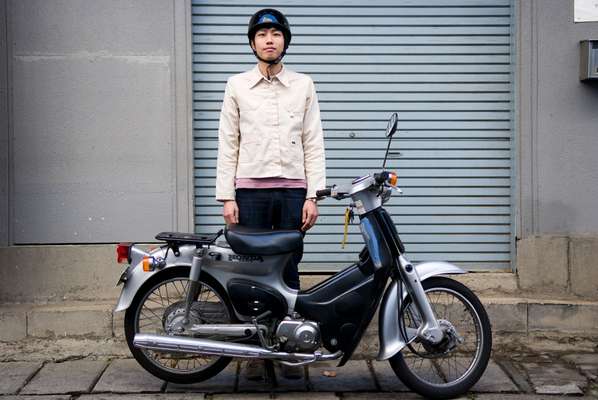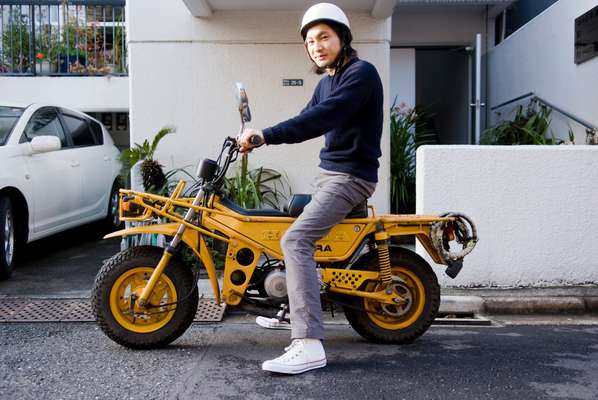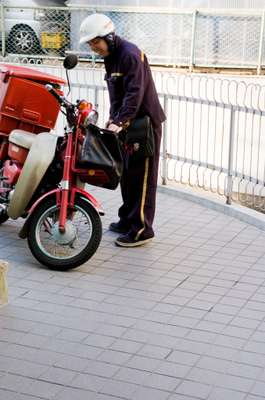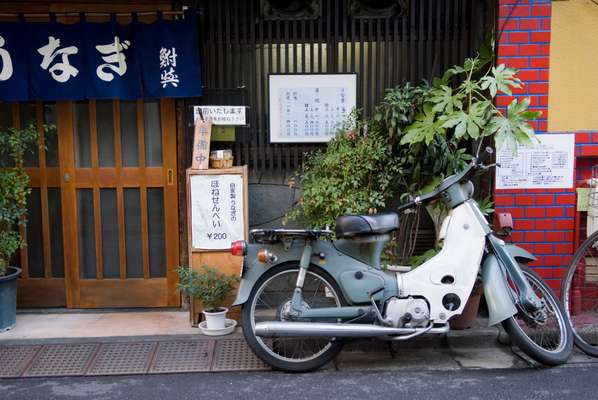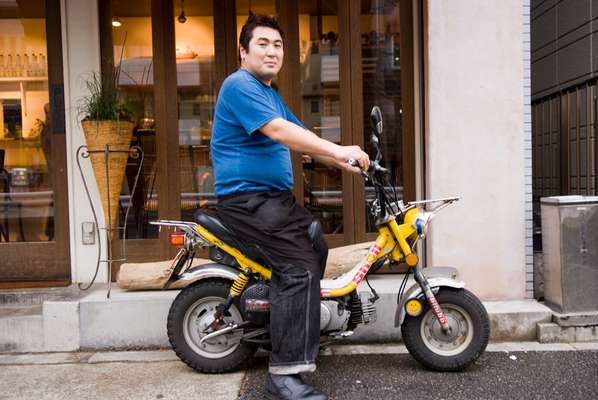 The basis for the Zoomer's radically pared-down design was the chunky tyres that Tateishi wanted to use. It took some time for him to persuade the engineers but once he did, the frame design was straightforward. Instead of the usual under-seat helmet storage, Tateishi left a gap to slide anything from a rucksack to a skateboard. Launched in 2001, the Zoomer was an instant hit.
The graph for scooter sales in Japan over the last 40 years tells an interesting story. Sales rose after the 1973 oil crisis, reached a peak in 1982, and have been in decline ever since. It's partly down to demographics: 50cc scooters are most popular with the 16 to twenties age group and there are simply fewer of them than there used to be. Japan's laws on noise and pollution are admirably tough, but they complicate the technology and add to the cost of a new bike. And then there is Japan's superb public transport system and the fact that these days there are too many other things for young people to spend their money on.
There was a levelling out during the early 2000s when what are known in Japan as "Big Scooters" became the fashionable mode of transport for boys in Harajuku. These are machines with the size and styling of a roaring motorbike, but with a modestly growling 250cc engine. Honda started the trend when it designed the first big scooter in the mid 1980s (when the target audience was middle-aged men) and other manufacturers were swift to follow.
But while demand for motorcycles in Japan is shrinking, worldwide it's on the increase. Yamaha, the world's number two bike manufacturer, makes only a tenth of its sales at home in Japan, with roughly a fifth in Europe, a quarter in North America and just under a third in the rest of Asia. Europeans and Americans buy big, fast, expensive "hobby" bikes; Asians outside Japan buy smaller, cheaper bikes in the 100-125cc range for daily use. It's a simple equation: societies with fewer car owners and poor public transport networks are more likely to be scooter buyers.
China is the biggest market with annual production of over 16 million bikes, India is second with seven million (mostly 100cc models). Coming in at number three is Indonesia which, in line with the rest of Southeast Asia, buys mostly 110cc commuter bikes.
"The models you see in Japan, you won't see in Southeast Asia and vice versa," says Yamaha's Takashi Kitagawa. "In Indonesia, for example – which is our top scooter market – bikes have bigger tyres [to cope with pot-holed roads] and no foot platform."
While the big bikes are made in Japan and shipped out to Europe and the US, it doesn't make economic sense to export cheap scooters, so manufacturers such as Honda and Yamaha have local plants all over Asia and Latin America. Brazil is being identified as an important future marketplace, forecast to reach 2.5 million units by 2010, with Argentina following closely behind.
The environmental case for fewer cars and more scooters is a strong one and Yamaha and Honda are both working on commercially viable electric bikes. Yamaha took the first step with its beautifully ­designed EC-02, which was launched in Japan in 2005, but the battery technology was ­inadequate and it had to be taken off the market. Honda is planning to launch an electric bike in the next two years.
It takes three to five years to get a bike from the drawing board to production and the costs are huge. "You could make an action movie with what it costs just to make the mould for a new bike," says Honda's Tateishi. The 50cc is a shrinking market in Japan and other countries are buying bigger scooters. The N-Project, so beloved of scooter fans and design buffs, has come to an end. Tateishi is now working on a new, top-secret 125cc bike, a category that is enjoying a renaissance in Japan.
In terms of design, Tateishi thinks new bikes will look more androgynous. Women don't want to ride pink scooters and men don't need to have their masculinity boosted by a macho-looking bike. "We used to think in terms of designing bikes for men and women," says Tateishi, "but things have changed. Male and female tastes have become much closer. I think simplicity will be the future."
For almost 30 years, you couldn't get married in north India without a Bajaj Chetak scooter. The reason: no dowry was complete without the classic workhorse. But today, India's scooter business – like the country – is in the throes of a revolution. Stricter laws are slowly wiping out the dowry system. And it is future brides, not grooms, who have become the scooter makers' target audience.
In the early 1990s, women on scooters were so rare that riding one earned my wife the nickname "scooter walli madam". Nobody would have predicted that top scooter companies such as TVS Motor, Hero Honda and Kinetic Motors would soon be wooing India's newly liberated women with snappy jingles, women-only showrooms, and a battery of colours as extensive as any lipstick rack.
"At stage one it was establishing the relevance of the product," says McCann-Erickson's Dileep Ashoka, who leads the ad team for TVS Scooty. "Then it moved into a more emotional territory of being the girls' 'first keys to freedom' and then into a more assured attitude to appeal to free-spirited girls." In one 2006 Scooty ad, a group of roadside Romeos taunt Bollywood actress Preity Zinta's character on the way to college because she is riding a pink scooter. When they arrive at class, they find that Zinta is the professor. "Never underestimate the power of pink," she says.
Publicis Ambience raised the stakes in its ad in 2007 for the Kinetic Flyte made by Kinetic Motors in association with Taiwan's SYM (managing director of Kinetic, Sulajja Firodia Motwani, is pictured above on the right, with executive vice-president of SYM, Harrison Liu). Bollywood actress Bipasha Basu fronted the campaign which spoofed the Scooty with pink-clad Barbies singing, "We're bubbly like our scooters, we're girlie like our scooters." Basu tells viewers: "Today's women aren't girlie like dolls, they're smart and confident."
Hero Honda's Pleasure has pushed the envelope even further. The ads for the Pleasure hint at the fact that owning a scooter means freedom from chaperones. For instance, the bride and groom exit their western-style wedding ceremony to find a robin's-egg blue Pleasure. This time, though, the bride takes the handlebars and the groom straddles the pillion.
The message is clear. The days of the dowry are fading fast. And where scooters are concerned, women are on top.