Architecture/design / Global
Architecture/design
Briefing
Monocle's picks from the Stockholm furniture fair, an interview with Salvadoran duo the Washingtons, a layered house in Hokkaido and a pad that warms the cockles in the chilly far north of Norway.
Well built
Japan [ENGINEERED GARMENTS]
This month, Engineered Garments opens its first international flagship store. Tucked away near Tokyo's Aoyama Gakuin University – and also close to its partner-brand Nepenthes's store – the shop is a big step for the company.
According to Daiki Suzuki, the NY-based Japanese designer in charge of the label (see "People who deserved a bigger stage", Monocle issue 19), "It is a challenge for us to open another permanent store in this economic climate, but this is our first and maybe only chance to do this. We have been doing the same thing for 20 years but have never experienced this popularity for our brand."
Also for autumn/winter 2008, Engineered Garments launched its women's line FWK, also to be stocked in the Aoyama store.
engineeredgarments.com
In her shoes
Italy [ATTILIO GIUSTI LEOMBRUNI]
They may look and feel delicate but Attilio Giusti Leombruni's women's shoes are meant to be worked, walked and thoroughly worn says Sara Giusti. Together with her two sisters and brother – all, of course, "born among shoes" in the Italian town of Montegranaro (see issue 11) – she's keeping the 51-year-old family firm, launched by her grandfather, at the forefront of the finest in Italian shoemaking. "We are very simple people and that's reflected in our product. We are workers so we know how important it is to have practical shoes," Giusti says.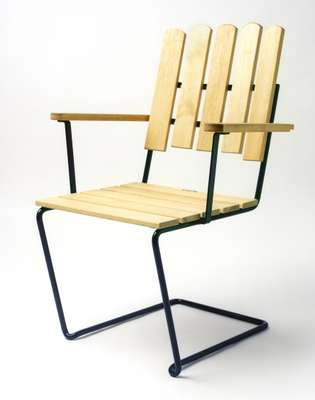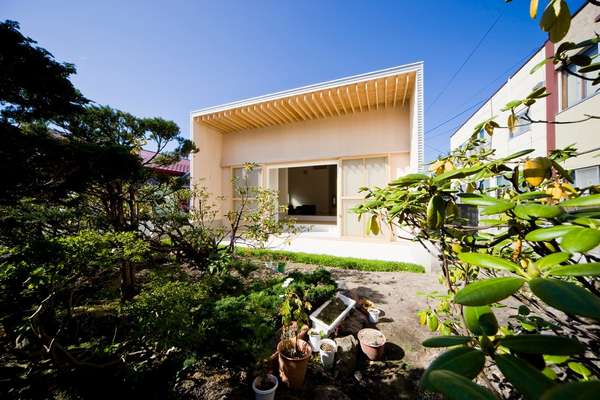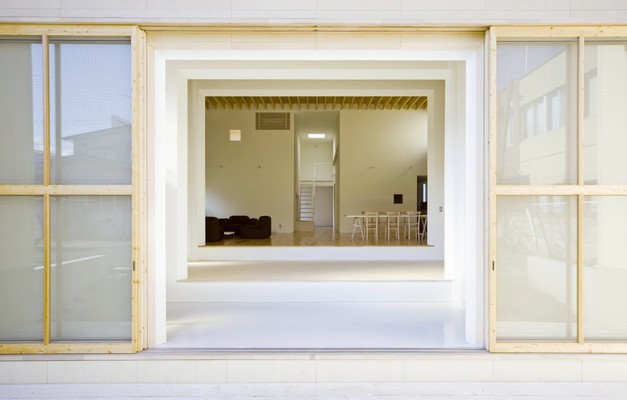 All designs are made in-house, many by Giusti's younger sister, Marianna (26), simply because "no one can interpret the spirit of the brand as we can." Alluringly soft creations such as these lambskin nappa brogues with a matt finish are available throughout northern Europe, Russia and the US.
Don't despair, boys – Leombruni launches an equally luxurious men's range this spring.
attiliogiustileombruni.com
Wet look
France [APC 3 K-WAY]
This collaboration sees two greats of the Gallic fashion industry team up for our benefit under the April showers. APC approached French rainwear manufacturer K-Way to produce a range of three cagoules for them, pairing together the sleek APC style with K-Way's signature details, such as the contrast zips and aroll-away hood.
apc.fr.
Check list
USA [BURKMAN BROS]
With design backgrounds at Gap and Uniqlo, Canadian brothers Ben and Doug Burkman have launched fashion label Burkman Bros this spring to dress the "cool, masculine, sexy and stylish" man, as Doug describes their target customer.
The brand incorporates the brothers' eye for detail, including military-inspired buckles and shell buttons, and influences from travels in Asia, such as Madras cotton and Indian-style shirts. They design all their fabric patterns. Based in New York, Burkman Bros is stocked in the US (Barneys) and Japan (United Arrows) and will soon be in the UK.
burkmanbrothers.com
Since taking over Missoni from her parents in 1996, Angela Missoni has kept the 56-year-old knitwear brand looking vibrant and original. This summer, she enlarged the patterns, led with silk, and tied it all together with obi-like bands at the waist. missoni.com
Lighten up
UK [BAMFORD & SONS]
It may be April, but it's not quite warm enough to peel off all the layers yet. However, it's certainly time to move on from winter's sombre colour palette. We suggest you go with this oatmeal combination from Bamford & Sons, including a sueded nappa jacket, shirt and herringbone trousers.
bamfordandsons.com
Plane dressing
Italy [AVIO]
Established in 2005, Italian label Avio has already made a name for itself with its line of high-quality casual trousers, produced in Massa-Carrara, Tuscany. Our favourite is the seven-pocket Tiger style, processed to look well worn and available in several colours, all with the emblematic aeroplane logo on a back pocket – inspired by creative director Ermanno Lazzarin's passion for air travel.
First class
USA [POST OVERALLS]
Born in Tokyo, 47-year-old Takeshi Ohfuchi originally moved to the States in 1987, making a living by travelling around the country in a rented car looking for vintage finds to sell back in Japan. Levi's 501s were his first love.
Five years later he designed his own collection, inspired by vintage discoveries, some of which date back to pre-Second World War. Named Post Overalls, the label comprises sturdy utility garments, all made in the US. With a tiny team (it's just Ohfuchi and his business partner Katsu Naito) in midtown Manhattan, the company releases around 200 styles a season, all made from high-grade fabrics, such as 10-ounce canvas and premium denim.
postoveralls.com
Q&A: Paul Pinchbeck
Director of Harold Pinchbeck, London
Following a career in classical music recording and audio system design, 54-year-old Paul Pinchbeck is relaunching his grandfather's UK-based watch business, Harold Pinchbeck, which ceased production during the Second World War.
What is the inspiration behind the Pinchbeck brand?
We wanted Pinchbecks to be English watches. I'm old enough to remember when British engineering led the world, and it's very sad that it's now such a shadow of its former self. The most frustrating thing was sourcing certain parts here – several times we found suppliers had gone out of business and their machines had been bought and shipped to China. But we found some wonderful small firms who still make superb components.
How did you go about merging your legacy with a sense of modern design?
Pinchbeck watches were contemporary 300 years ago but we didn't want to create throwbacks. We went for an understated look, as the watches are made to last. We also wanted it to be easy to tell the time on a Pinchbeck, so the dials are clear.
Where and how large is the production team?
There are just two of us in Lincoln. The leather straps are made in Lincolnshire by a Master Saddler, the movements are Swiss and the dials are by a Worcestershire firm which made steam locomotives in the 1820s.
haroldpinchbeck.co.uk