Art market / Global
Art market
Briefing
Christie's contemporary sale in Dubai, bodybuilding muses under the hammer in New York, and a Q&A with the director of new art fair Tokyo 101.
Q&A: Jason Jenkins — director, 101 Tokyo
Director of contemporary art fair 101 Tokyo
Akiba Square, Tokyo
2-5 April
Now in its second year, art fair 101 Tokyo runs over four days and is sowing the seeds of a Japanese art week, coinciding with Art Fair Tokyo. Basel and Miami, watch out.
Why is there need for a Tokyo art fair?
One of the problems with the Japanese art market is that it is very insular. We are trying to cater to both high net-worth collectors but also reach out to the public and create more collectors. Japan has design and fashion weeks but not an art week and as 101 Tokyo falls on the same weekend as one of Japan's biggest art fairs, Art Fair Tokyo, this is the closest thing we have to one.
What are the challenges?
Last year was 101 Tokyo's debut and we had the difficult task of creating a fair out of nothing. Now major galleries such as the Tomio Koyama gallery who launched Takashi Murakami's career are participating and Toyo Ito has agreed to build us a lounge.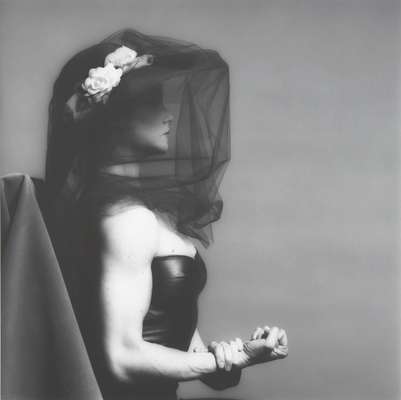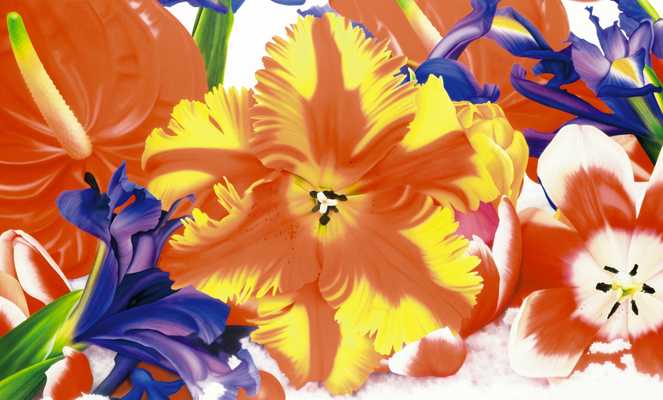 Why are people coming to Japan for their art?
Buyers from Hong Kong, Taiwan and Korea are coming to us for the bargains – they realise the market in Japan is blossoming but the prices are reasonable compared with the high quality.
101tokyo.com
Hot lots:
1. Cerith Wyn Evans: Image (Rabbit's Moon) by Raymond Williams, 2004
Taka Ishii Gallery
Evans's black glass chandelier flashes messages in Morse code.
2. Keita Sagaki: A Dead Gene, 2008
Cashi
3. Billie Zangewa: Nostalgia, 2007
Afronova
Contemporary
Photographs
Phillips de Pury, New York, 1 April 2009
Following on from the $225,000 (€174,000) that 14 of his works raised in October 2008's photography sale, Phillips will be offering a new set of Robert Mapplethorpe photos from the collection of female bodybuilder Lisa Lyon in this April's sale. One of his muses, Lyon posed regularly for Mapplethorpe in the early 1980s, and over a dozen of those portraits will be available in this sale. Joining Mapplethorpe will be other giants such as Richard Avedon, Edward Weston and Ansel Adams, as well as a young batch of talent including Matthew Pillsbury, Alberto Garcia-Alix and Israeli artist Shei Kremer, whose work is making its first appearance at a public auction.
Hot lots:
1. Hiroshi Sugimoto: Metropolitan Orpheum Theatre, Los Angeles, 1993
Estimate: €15,500
2. Philip-Lorca di Corcia: W, September 2000, #2
Estimate: €14,000
3. Robert Mapplethorpe: Lisa Lyon, 1982
Estimate: €12,000
4. Yinka Shonibare: Un Ballo in Maschera I (A Masked Ball) (video still), 2004
Estimate: €12,000
5. Shei Kremer: View of a minefield, abandoned Syrian base, Golan Heights, 2007
Estimate: €3,000
Modern/contemporary
International Modern & Contemporary Art
Christie's Dubai, 29 April 2009
In what seems to be an area where the art market remains relatively bulletproof, Christie's will be hosting its Middle Eastern sales in Dubai in April. For its sixth Modern & Contemporary Art sale, Christie's has bolstered the selection with strong vernacular offerings from Arab artists, as well as a handful of western lots. Four paintings by the Syrian artist Fateh Moudarres will be on sale, all bought by the former German ambassador to Syria in the early 1960s. Born in Aleppo, Moudarres is known for Chagall-esque fantastical scenes inspired by religion and secular mythology.
He consistently performs well at Christie's Middle East sales – in October 2008, his stand-out lot "Achtar" went for $176,500 (€16,500 above the high estimate), just as the rest of the world tipped into economic disaster. Also among the 150 lots is a scattering of art from Iran and Turkey.
Hot lots:
1. Fateh Moudarres: The Icons of Moudarres, 1962
Estimate: €23,000
2. Abolghassem Saidi: Triptych, 1982
Estimate: €62,000
3. Marc Quinn: Banks of the Tiber, 2008
Estimate: €95,000