Taiwanese pop / Taipei
Hit factory
Despite years of turbulence between Taiwan and China, this island's pop culture leaves the mainland standing. From idols to protest singers via television talent shows, Taipei pop is the country's new heavy industry.
The old joke goes that "Taiwan" is just the name of a big factory in China. And, for a time, what wasn't Made in Taiwan? Fantastic plastic, flash electrics, Christmas-cracker trinkets, hi-fi bells and whistles; the small sweet-potato-shaped state across the Straits from China was a production line for the mainland and the world.
From Bangkok to Tokyo, Seoul to Singapore, Taiwan is giving up the musical goods for a region ever in thrall to America. The pop world is turning. Today, East Asia has its ear cocked to the sound of an altogether sexier conveyor belt: pop production.
"You can do better than that," says top pop judge Yuan Wei Jen to the tearful girl drowning in the limelight. "Are you nervous?" The cliff-quiffed host squeezes his contestant closer, the sound effects sting and the crowd go bananas on demand; cheering their favourite soon-to-be starlet, waving their glitter-shrine placards like semaphore.
Having whittled the talent from thousands to just six, this is the points-scoring final furlong for One Million Star, CTV's weekly smash-hit star search. Previous series scored millions of viewers and guaranteed singles and stardom – careers, too. So sure, the kids are getting nervy.
During the break, backstage, Son Bit Na is having her mascara re-applied while Yuan Wei Jen sinks into a sofa, lights a cigarette and gets expansive. "Taiwan is vibrant because it's free," he says between drags. "We've been free for years, so our artists, producers and studios are part of a real industry – we're for real." Of the show's five judges, Yuan's hunches make the most difference to whether or not these young hopefuls stay in the spotlight and make a mark on the industry.
But the producer and mentor of S.H.E., a triple-girl sugar-pop-sex-assault that have been huge in Taiwan and China since 2001 is still undecided about the class of 2008."If you're big in Taiwan, there's a good chance you'll be big in the whole Mandarin-speaking world," he says, "but I'm still looking for something unique."
Wang Wei Chun is One Million Star's creator, executive producer and boss of Weichunggo, the production company that hogs the eyeballs of Taiwanese and Chinese youth with talk shows, comedy shows, mimic and variety shows, pop-idol dramas, and yet more pop. Glancing out of his glass-walled office to the leafy garden beyond, Wang reflects that he's still on to a good thing. "Between China and Taiwan, if it's anything young and trendy, Taiwan still has the advantage," he says.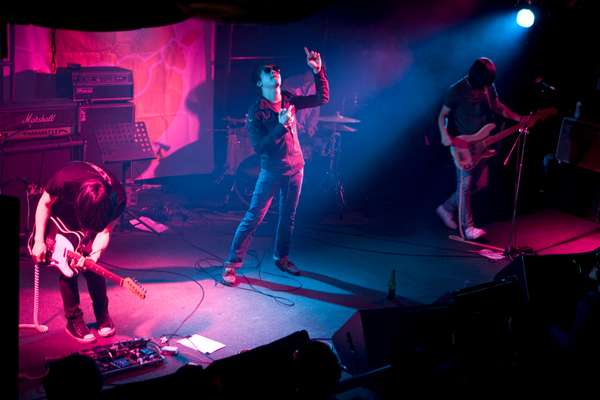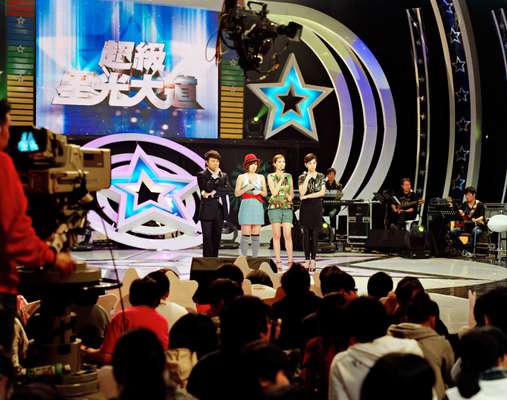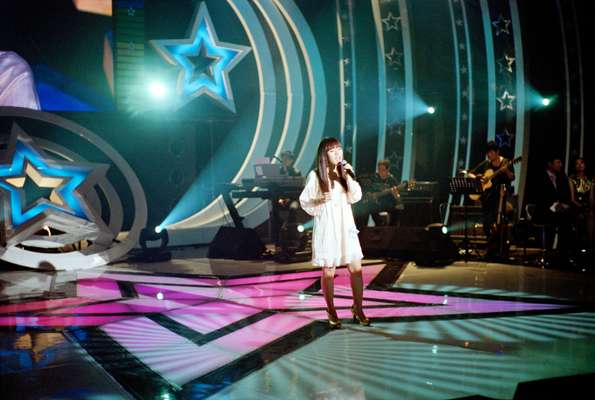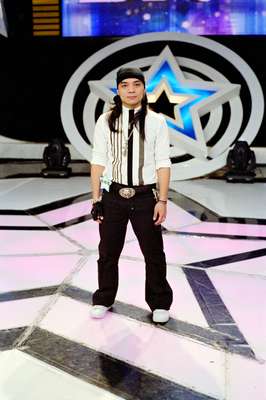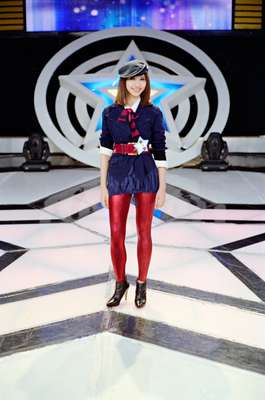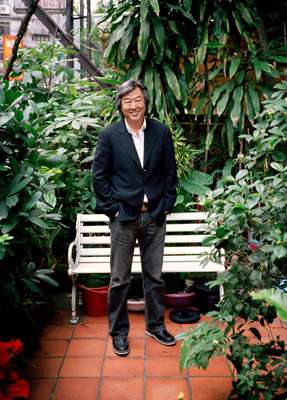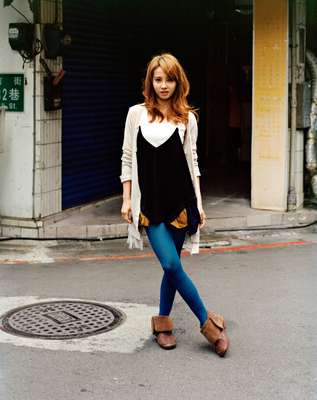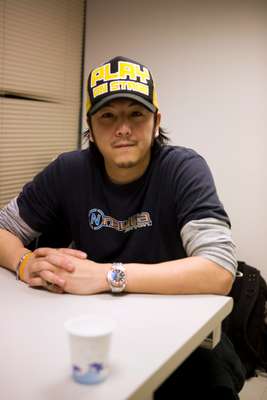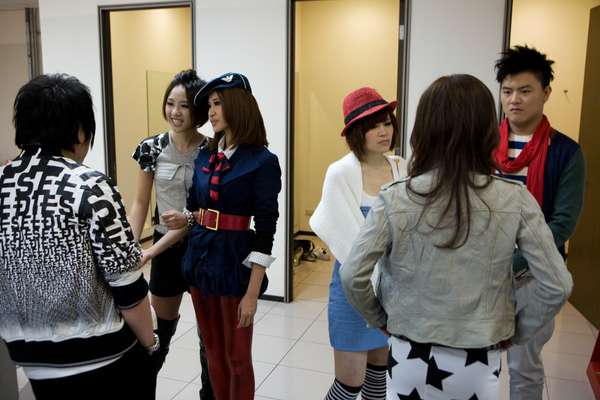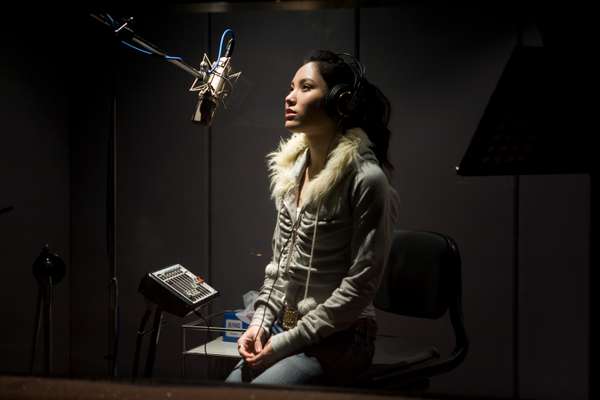 The godfather of Taiwan's entertainment TV started as an ambitious assistant and was soon producing Variety 100 – the country's first glittery-curtain light entertainment show. Thirty-three years later, the 53-year-old with 20 shows currently in production for Taiwanese and Chinese TV has a glint in his eye and a Segway poised undustily in the corner of his office. He still wants to take China."Previously they've mimicked our shows; it's very tricky to say exactly what an idea is," he shrugs, "but I don't have a government telling me what I can and can't do so I still feel fresher – I'm still young!"
And young's big. The souped-up, blacked-out mega-truck that roars to a halt outside Universal Music's towering Taipei HQ is full of Da Mouth. The multi-lingual, multi-gold-selling hip-hoppers are fresh from Hong Kong, performing and promo-ing Player, their new album.
"We didn't even have time to go shopping", says Harry Chang. "It was just talk, talk, sing a bit, talk." They're young, intelligent, hyper-styled and despite being one of the most blogged-about groups in Asia seem to be blithely unaware of their place in the pop firmament. "It doesn't matter if we're playing to a club here at home or a stadium in China, we're just trying to bring out the fun of it," says Simon Hsueh, "and sometimes they need to have fun – so we give 'em a good vibe."
Player's vibe can be felt across Taiwan and its not-so near neighbours, spilling out of clubs, shops (especially Puma, for which they plug a range of clothing) and on hundreds of thousands of mobile phones. The group's tunes, downloaded as ringbacks and ringtones, are No.1 in Taiwan and huge in China, where Da Mouth opened China's Music Honour Awards, a co-production between MTV and CCTV watched by millions. "We were a little nervous about that – 'all of China is watching!'" chuckles Chang, "but once you're on stage everything's cool."
The guiding hand behind Da Mouth, the man who brought four strangers together and gave them a sound and a look is Daniel Bi. The Hong Kong-born, Toronto-educated Taiwanese is at ease taking the world view. "A lot of fans in China look up to Taiwan – we do the production and the packaging better," he says, adjusting the pitch of his trucker cap. "It all filters down – if we want to do a hip-hop act we'll maybe take a look at how Jay-Z does it, how he performs and dresses – and then China will take its cue from us." China copies a lot more than the idea for an act from the rest of the world."Ninety per cent of the CDs on sale in China are pirates," says Bi with a grimace. "We make our money from ringtones, the one thing you can't copy – yet!"
Sodagreen are one of Taiwan's biggest bands. They started as a sort-of Mandarin Smiths – cunning lyrics, compelling arrangements and a heroically ambiguous singer lauded like Morrissey. They're still very young, but their awkward indie melancholy has grown the requisite muscle to conquer the stadiums of the mainland.
Now they're rockier and a shade blunter; they're the East Asian Coldplay. And this is no bad thing – without officially selling a record or doing any form of physical promotion, the band played to 10,000 fans in Chengdu and Shanghai, returned for three encores, were begged for more and – the ultimate balm to the vanity of any band – the fans sang their lyrics back to the stage.
"Chinese audiences are an unknown quantity," says Will Lin, Sodagreen's producer, manager and the man who discovered the group at a battle of the bands during the Hohaiya summer festival, down on the beaches of southern Taiwan. "At the moment, we have to measure our success through Baidu searches."
Luckily for Lin, millions typed "Sodagreen" into "the Chinese Google" to find MP3s, videos and tickets, making them the second most searched band on the site last year. "China is so huge but the people don't have an individual identity – there are a lot of outsiders and they like the underground roots of the band," says Lin.
The sound of Sodagreen warming up half-written songs – to be toured worldwide – waft through the walls of Lin's studio-office a metro stop away from Shin Men Ding, Taipei's indie hangout and a centre of dissent during the political fight against China.
"I'm 45 and I'm part of the first generation of Taiwanese for whom it wasn't totally crazy to try and make a business out of music," says Lin gazing out onto flashing neon, skinny jeans, haircuts – the Zhong Xiao Road. "In the beginning we weren't even allowed to speak our mother tongue," he sighs. "Our culture got fast, but we're not so far from the revolution."
That night down at The Wall, Taipei's CBGB, Freddy Lim and Doris Yeh are in attendance for 1976, a band named for their birth year who consequently mine a rich seam of Britpop and The Cure. But Freddy and Doris are nearer to the revolution, nearer than Will Lin. The heart of "symphonic black metal" group Chthonic, with or without their trademark zigzag war-paint, the duo are the poster kids for a branch of pro-independence politics at the extreme end of peaceful – if you can describe Chthonic's sonic bedlam as "peaceful". Freddy's anti-China cred is all in order: he's met the Dalai Lama, Chthonic will perform at a Free Tibet jamboree this year, his band are banned from performing in China.
"We don't write about politics in our songs," says Freddy, peeling the label from his Taiwan Beer, "we write stories – but people know what they mean." Chthonic's last album, Mirror of Retribution, took on mythic, folkloric themes as a metaphor for the "228 Massacre" of 1947 in which an anti-Chinese uprising was bloodily suppressed by the governing Kuomintang. Twenty brave Taiwanese soldiers battled 2,000 Chinese troops, according to Freddy. Rourke's Drift in reverse.
Chthonic are massive in metal circles: world tours take in dozens of North American, European and Asian dates where sympathetic fans cheer Freddy's shouts of "fuck the Chinese government!" and "fuck the UN!" [The UN does not recognise Taiwan as a country.]
Do people know why they're cheering? "We check our Myspace the day after a gig and people have done their research – they know why a Taiwanese band might be angry at China – they support us," says Doris.
In many ways, even for the Taiwanese, China's pop-mart is a great unknown and a place of outrageous opportunity. Usually united by a common language, sometimes separated by politics, Taiwan – that hit-factory across the water – could broker the last great deal in the world. Or, as Daniel Bi puts it, "What's the point in breaking America when you could break China?" Just as the Beatles flirted with Hamburg by singing "Komm, gib mir deine Hand", idols, boy-bands, metal heads, rock'n'rollers and bubblegum popsters are all cutting tracks in Mandarin to plant their flag on pop's last Plymouth Sound.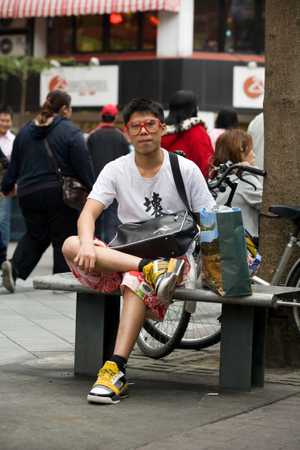 Shin Men Ding, around the block from many of Taipei's studios, rehearsal rooms and indie labels, is a hot spot and hangout for Taipei's disparate youth tribes – neat and nerdy electronica fans, hip-hop wannabes, teenagers with a thriftstore Brooklyn fetish. All of them have attitude, but are, strangely, scrupulously polite.
Teenage kicks: China youth revolt
Until recently there were no teenagers in China, so there was no Chinese pop world. The Americans invented the teenager in the 1950s – young, hormonal, platitudinally rebellious, with an economically vital weekly allowance. Teenagers require the right economic conditions to thrive; namely relatively wealthy parents. The invention of the teenager in China has been tripped at every step by communism, ruralism and their attendant poverties of culture, cash and freedom. Pop cultural "decadence" is also something Chinese authorities have fought against. China's potential as a pop consumer is difficult to measure but China's one child policy will ensure a generation of well looked-after youths, with yuan to burn.