My last meal / Los Angeles
Kurt Andersen
Kurt Andersen is a novelist, columnist, broadcaster and founder of the satirical Spy magazine. After a career of ironic experimentation, it is fitting that his last meal is at José Andrés' playful food temple, The Bazaar in LA.
"I've presumed to do many things in life but food has always played a central role ever since I was a little boy. I wanted to cook and I spent a lot of the time in the kitchen. By the time I was eight or nine, I was cooking Sunday dinner for the whole family. When I grew up and married, I started making dinner for my family. I did this almost every night for 25 years. I believe in certain rituals and a nightly dinner with the family is one of them.
I recently went to a small place here in LA where they served hot freshly baked churros and the smell of the cinnamon reminded me of my grandmother cooking cinnamon rolls in her kitchen. I learned how to make them from her and to this day, cinnamon in the air makes me sigh.
I would like to start my last meal with croquetas de pollo [chicken and béchamel croquettes] as they're the closest thing on the menu to fried sweetbreads. My father always ate sweetbreads as I was growing up and I thought I'd never eat them, even refused them, but then one day I had them and they were a taste revelation. Dad would have been happy.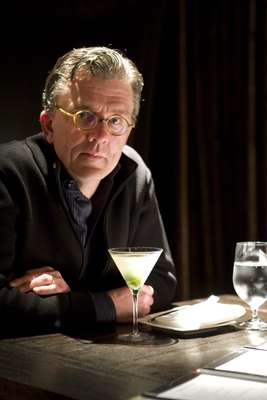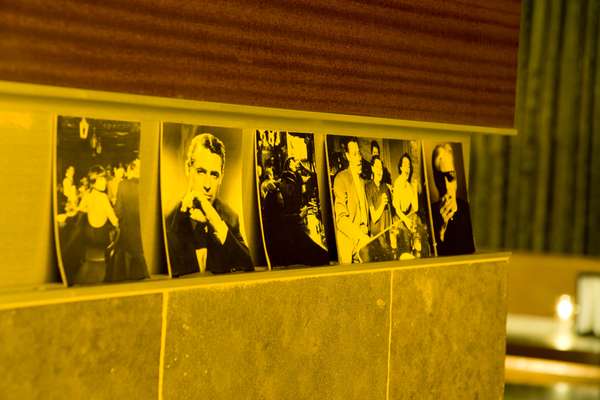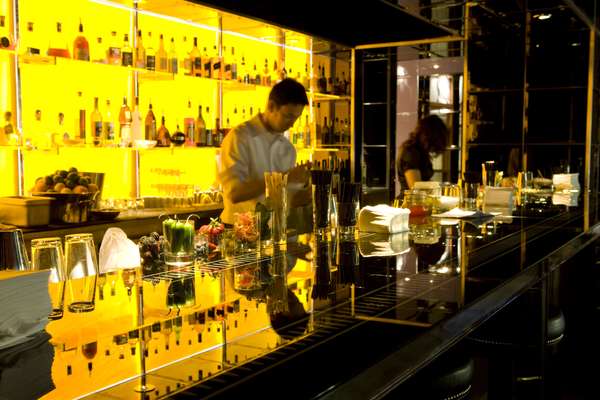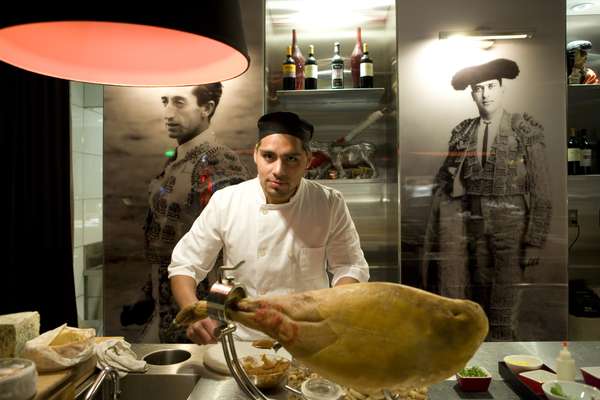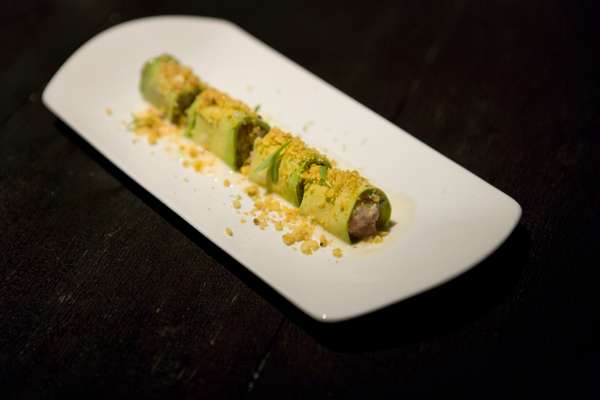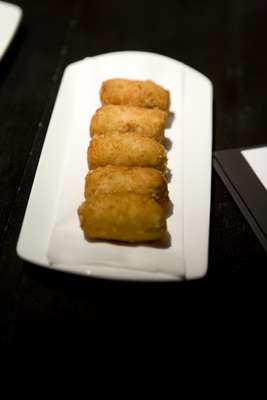 I recently went to Nicaragua and we were on a fishing boat in the Pacific. The weather was perfect with a smooth blue sky. I caught a fish and the captain immediately cut it up and served it raw with lime juice and salt on Ritz crackers and the world, for that moment, seemed perfect. For me, the ceviche and avocado sushi reminds me of that, out on the boat in the middle of the vast ocean. Perhaps the memory of it is better than the fish actually tasted but there is something manly about catching your own fish and then enjoying it so fresh within a few minutes.
Greek yoghurt dessert reminds me of the first foreign trip with my wife. We were very young and went to Greece and Crete, where I had yoghurt for the first time in my life. It symbolised the fact that we could travel together and negotiate all the complexities of a new place and still want to return home together.
History fascinates me. My first lecture as visionary in residence, a job without a job description, was entitled 'History doesn't repeat itself but it does rhyme'. That quote is often attributed to Mark Twain but that's never been documented even it if does sound like him. For me, there is a cyclical quality to great and small historic human events.
One of my fantasies is to be able to travel back in time. Seeing that we are celebrating the 200th birthday of both Darwin and Lincoln, I'd like to travel back to when my novel, Heyday, was set and have my last meal with them. They were two truly significant symbols of the 19th century whose lives and philosophies are still resonating today. Darwin understood that he would be calling the idea of God into question and Lincoln took on issues just as consequential and in both cases their ideas are still being debated.
I love researching and writing big novels but I also don't see any contradiction in working in that old-school arts and crafts tradition in the morning and then tapping out one or two sentences on Twitter in the afternoon.
Thinking of a last meal reminded me of the time when I was editor of Spy and we pulled together research on the last meals of death row inmates. The interesting thing is that many of these final requests were for Big Macs. Obviously, they had no health issues at that point.
The idea of your last supper puts one in a certain frame of mind. When you're younger, you don't think you're going to die. But at some point you get a sense that your days are numbered and now I know that there is a rope that leads from this moment to the last moment.
I believe in luck so you never know what tomorrow will bring, but you should live every day like it's your last. Part of me would make my last meal exquisite and the mid-westerner in me would make it plain. Maybe that's why I see the cycles in things, the way things can go up and then go down."
Profile, venue & menu
Profile
Kurt Andersen is a modern-day Renaissance man. A New Yorker from Nebraska, the best-selling novelist also hosts Studio 360 which airs on 154 radio stations across the US. He was the mastermind behind the notorious Spy magazine and is currently visionary in residence at the Art Center College of Design in California.
The Bazaar by José Andrés is the newest outpost of the famed Spanish chef, one of the world's leading molecular gastronomists. Its five sleekly interlocking spaces are designed like a labyrinth on a whole floor of the SLS Hotel, located where Beverly Hills and West Hollywood intersect. After walking around the culinary maze, Andersen chose to eat at Rojo y Blanca.
What he ordered:
Croquetas de pollo
Ceviche and avocado sushi roll with micro cilantro
Cotton candy foie gras
Not your everyday caprese
Greek yoghurt panna cotta with apricot
Drinks:
Bombay Sapphire
Dry gin gimlet