Geneva Motor Show / Global
Over drive
Car sales have collapsed but the economy is not the only problem: too many vehicles are design lemons – just see our list of 2009 sinners in issue 19. But this could be the year car design makes its comeback.
This won't come as news: the cars may be fast, but the motor ­industry has been slow to realise it's no longer designing cars that people want. In 1957, French literary theorist Roland Barthes could compare cars to Gothic cathedrals and wonder at the ­Citroën DS, which had seemingly "fallen from the sky". It's a level of emotion that few would have experienced at this year's Geneva Motor Show (5-15 March), ­traditionally a showcase for the industry's more conceptual and daring designs.
It was held in difficult times. ­Battered and bruised, the manufacturers are in a grim battle to survive. In January, sales in the UK fell 30 per cent from 2008 while at the same time a beleaguered General Motors announced China had overtaken the US as the biggest car market. All the major manufacturers are slashing production (Renault, for instance, by 45 per cent) and pleading for financial aid.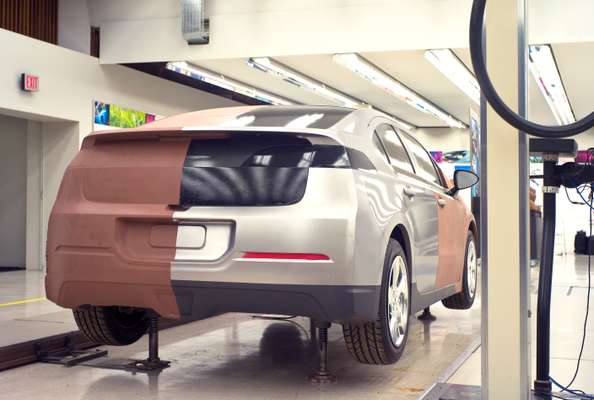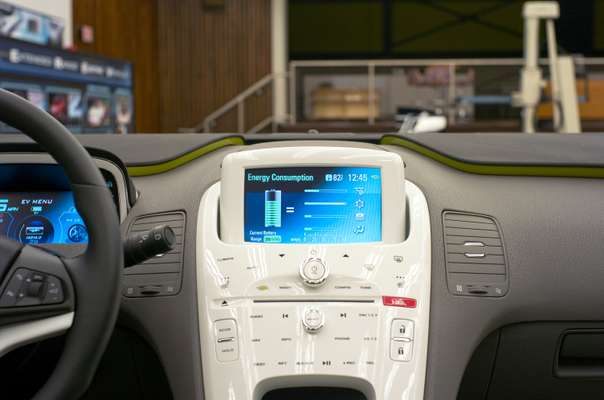 But beyond the lack of credit, it's the cars themselves that are the problem. Design has become subservient to marketing and focus groups, resulting in homogenous cars that have all the allure of appliances. Saab, once a leader in design, now aspires to become "the Apple of car brands", according to Knut Simonsson, director of global brand and sales. And Citroën relaunched the DS at Geneva not as a great piece of new design, but merely as a premium restyling of an existing car.
At the same time, attention has suddenly been redirected at producing smaller, more efficient cars – not a bad thing in itself but, again, a trend led by others (consumers and government incentives) not by car makers. Renault will no longer produce big cars and BMW has shelved plans for a larger 4x4, the X7. The Opel/Vauxhall Ampera, launched at the show by General Motors, is the first mainstream plug-in electric car and a radical about face from a company whose vice chairman, Bob Lutz, once referred to global warming as a "crock of shit".
Porsche postponed the launch of the Panamera, its first and long-awaited luxury saloon, until Auto Shanghai 2009 in April in recognition of what chief executive Wendelin Wiedeking called "new market opportunities". As the world's biggest manufacturers have lost their confidence in terms of design, there has been a shift to the East in terms of design, too – one of the most interesting cars of recent times is Indian manufacturer Tata Motors' super cheap [€2,000] Nano. It's perhaps from these new markets that other innovative cars will emerge, from designs studios such as the one just opened in Shanghai by PSA/Peugeot Citroën.
New lightweight and sustainable materials are being considered: Lotus has begun experimenting with hemp and Volkswagen with bamboo. But perhaps the most interesting example of this at the show was the German consultancy EDAG's concept car, The Light Car – Open Source. Using basalt fibre, it allows the driver to design their own layout for the exterior lights or dashboard from their PC.
However, conservatism is likely to dominate as current financial difficulties constrain development over the next few years, says Mark Fulthorpe, director of European vehicle forecast at specialist automotive analysts CSM Worldwide. "The pressure on R&D will be for powertrain and fuel efficiency. There will be no money for radical new concepts," he says. As manufacturers seriously begin to rethink the car in terms of its size, construction and energy source, there is at least an opportunity for radical design to re-emerge. The original DS, the Mini or the Fiat 500 were bold designs when they first came out. That's what the car industry needs now. Occasionally a rehash can work (such as the new Fiat 500, one of the few models being churned out as fast as the factory can manage) but that is a limited solution.
To dig themselves out of this recession, big manufacturers need to give ­designers the freedom to produce daring designs; cars that create desire and offer new solutions. Otherwise, a new generation of more creative minds and fledgling manufacturers will be waiting in the wings to make their move.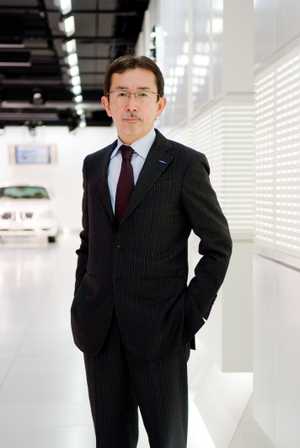 Shiro Nakamura is in charge of design at Nissan and one of the best-known names in the car industry. For him, environmental and economic pressures have opened up opportunities for car designers. "We're putting our technology into electric vehicles – we think they have more long-term potential than hybrid cars," he says.
He is excited about the design prospects for electric cars as batteries get smaller. "We could put the engine in the wheel," he muses. "And the steering wheel in the back seat. That will be the next revolution. The challenge is to make an environmentally friendly car that has zero emission but is still inspiring and fun to drive. Design will play a big part in that."
He also notes that Japanese car design – with its focus on compactness and fuel efficiency – increasingly seems to suit the rest of the world. "The Cube was originally designed with young Japanese drivers in mind," he says. "It's narrow, short and tall, the opposite of the wide, low, streamlined image of a classic car; but when we showed it in London and California, people loved it". Nissan is launching the Cube in Europe next.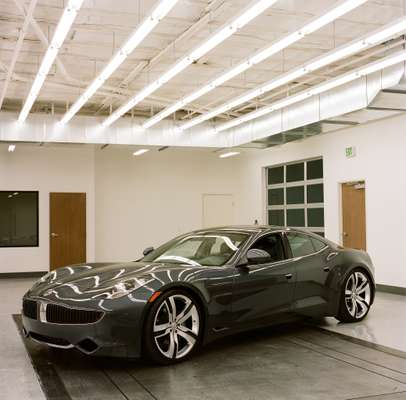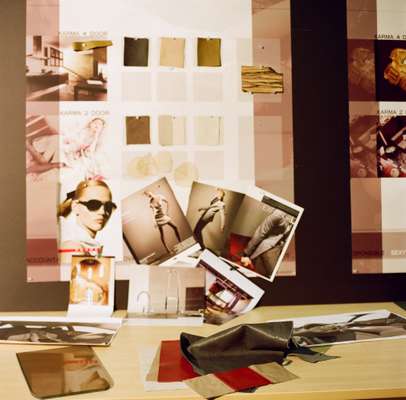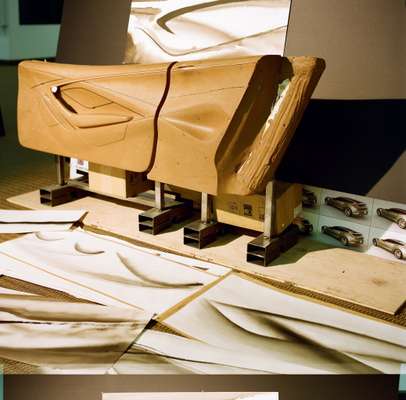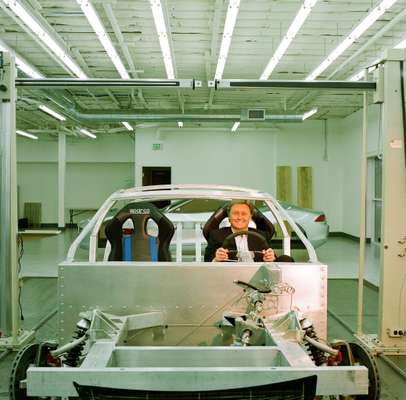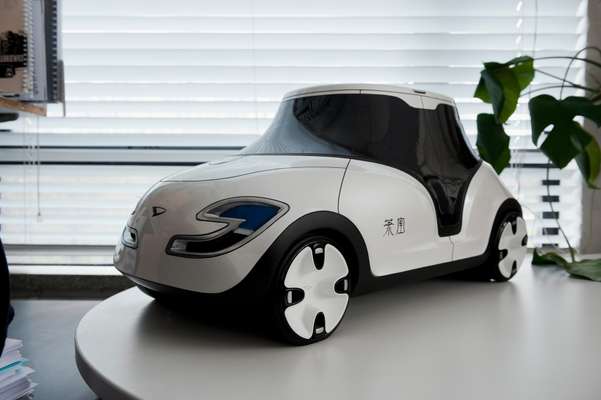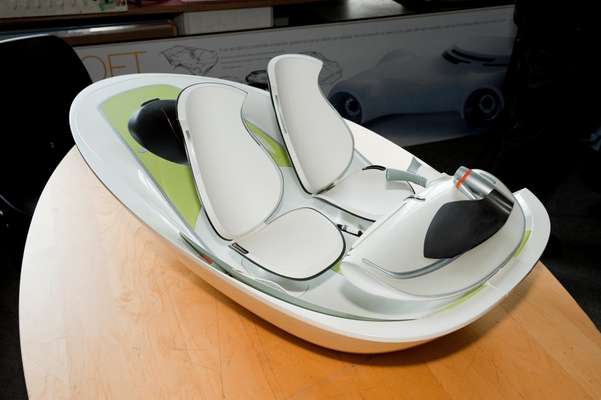 Can designers save the car industry?
Frank Weber
Global vehicle line executive, Chevrolet Volt
It's an important step forward for car design but you wouldn't know to look at it. Plugged into the house mains to get its charge and costing less than a fridge to run, the Chevrolet Volt, which goes on sale next year followed by a European version (the Opel/Vauxhall Ampera) in 2011, is a hybrid electric car that relies solely on its battery for the 60km journey most people make.
To eliminate "range anxiety" – AKA running out of juice – it has a small combustion engine that charges up the battery beyond that initial range. But rather than design something radical around this new technology, GM has played it safe.
Frank Weber, the German engineer who led the project, admits GM could have built a very different, futuristic car around its 2m-long battery, but preserving similarities to other cars kept it affordable. "We also wanted to maintain some familiarity," he says. "Research told us people didn't want us to go too far. So some elements are completely traditional."
But the innovation does become visible inside the car, where there's an interactive interior with two touch screens, inspired by Apple's iPhone, to control the car's new functions. And much like mobile phones, Weber says the car will evolve quickly as batteries get cheaper and smaller.
Henrik Fisker
Chief executive, Fisker Automotive
Surprising many, four years ago Danish designer Henrik Fisker left Aston Martin to set up on his own in California. "Only someone from inside the car industry could save it, we couldn't wait for the regulators to come up with something.
I wanted to show what we could do, and do it the exciting way," he says. The result is Fisker Automotive's Karma, a high performance luxury four-seater plug-in electric hybrid sports car, a joint venture with Quantum Technologies. The idea was to inculcate desire before people discovered the ecological benefits of the car. "It's an environmental statement that didn't have to be quirky or look bad. I could design extreme proportions and chose to do some sexy things," he says. Over 1,000 orders have been taken, and a dealer network is up and running ahead of first deliveries this year.
Professor Dale Harrow
Head of vehicle design, Royal College of Art
For 10 years, Dale Harrow has led the vehicle design course of the Royal College of Art in London. It's the most respected programme in the world and its alumni populate the design studios of all the leading car manufacturers. He believes car design is about to enter a period of great innovation.
"There's a generation of designers who want to change the status quo, who have new ways of creating designs through digital media, and who are motivated and mobile. We want to equip them to challenge and be a disruptive influence.
"The students that are here look out on the streets and don't like what they see," he says. "Once the course was full of petrol heads, now it is full of thoughtful, creative design students. Increasingly the students are entrepreneurial, looking to set up a business or create fantasy objects for movies. The idea of going to work for one company has gone."
Five best
1. Toyota iQ
The world's smallest four seater. 2. Honda Jazz
You really don't need any other car. 3. Mazda5
You really don't need any other family car. 4. Citroën C6 2.7 HDi
Never mind the sales figures, feel the character. 5. Subaru Legacy
The epitome of classless functionality.
Five worst
1. Bentley Continental GT
The size of a yacht, with the interior space of a Clio and the whiff of a Škoda Fabia. 2. BMW X6
Looks vulgar and hostile. 3. Peugeot 1007
Peugeot's dire range could fill this entire list. 4. Audi Q7
How insecure must you be to buy one? 5. Jeep Compass
Crass, clumsy, profligate.
Notes to the car industry:
Grow up
Twelve-year-old boys don't buy cars, so why the grilles with fangs (Audi), Dan Dare dashboards (Honda) and frowny headlights (everyone)?
Sit back
A message to the ride engineers: swap the Nürburgring for the Munich orbital or any Belgian A-road and make comfortable cars again.
Know who you are
How about a return to cars with clear national identity? First step, the Swedish government should nationalise Saab – which is where Volvo seems to be heading. Second, Korea should establish its own identity – then conquer the world.
Small is beautiful
Modern regulations have made it virtually impossible to design a classically beautiful car within compact dimensions. Maserati still manages small but interesting, as does the brilliant Toyota iQ.
Look inside
When was the last time a company built a car with a truly radical interior? Where are the new materials, fresh ergonomic thinking and genuine flexibility?
Lose weight
Cars are getting heavier. Why aren't F1 materials filtering down more quickly? Alternatively, strip down, Tata Nano-style. Who needs electric seats anyway?
Right angles work
We don't live in organic-shaped houses, so bring back a few 90 degree angles.
Move faster
Electric cars have been around since the 1830s. Imagine how compact, efficient and long range their batteries would be now if we'd focused our efforts on them instead of petrol engines.