Report / Montevideo
The Full Monte
In Montevideo, the capital of Uruguay, multinational companies are setting up shop, ports are being built to serve the forestry industry and property is going cheap. All the city needs now is a new generation of global enterpreneurs.
It is a city frozen in time – from the way people dress, to the 1930s trucks and 1950s cars, to the dark wood-panelled government offices where elderly butlers pour coffee for their bosses. Here, banks open at 13.00 and close at 17.00. This is a place where petrol station attendants wearing crisp white uniforms check under the hood and wash your windscreen. Grand apartment buildings line the 22km long Rambla – the wide promenade that runs alongside the river – and the city's white sand beach is busy with joggers, surfers and people walking their dogs. No, this is not Havana. It's Montevideo, Uruguay.
This tiny South American country of 3.5 million people, squeezed between ­Argentina and Brazil and known for the spectacular beaches in Punta del Este, has many of the assets of its neighbours with none of their swagger. It's so humble a place, in fact, that President Tabaré Vázquez, a doctor, still makes time to see his patients. But now, the capital, Montevideo is proving to be one of the more unexpected and exciting investment opportunities in Latin America.
In 2007, Vázquez exempted international companies from property, import and income taxes. But this is only one reason entrepreneurs from Spain, Greece, Italy, India, Canada, the US and Britain are flocking here to park money in the banks, buy land, set up businesses, restore hotels, provide logistics for the port and make films. (A scene from the 2008 film Blindness was shot on the Plaza Zabala, one of the oldest squares in the Old City.)
People are also investing here because Uruguay is a stable democracy and Montevideo is ranked as the safest city in South America (kidnappings are unheard of). And the country has not felt the worst effects of the global recession: the UN Economic Commission for Latin America and the Caribbean (ECLAC) has reported that Uruguay leads all other countries in the region in GDP growth – between 8 and 11 per cent for the past two years. Its prediction for 2009 is a conservative 2 per cent.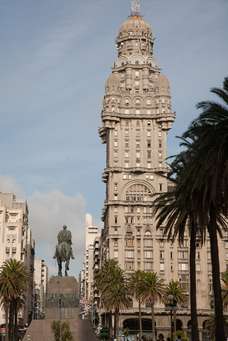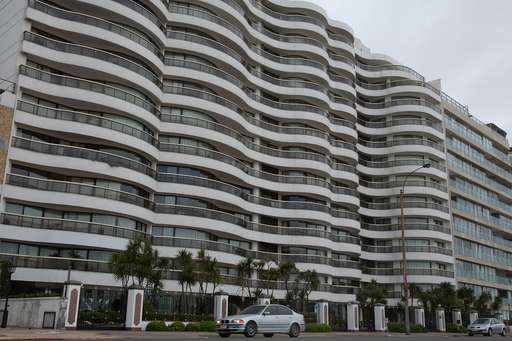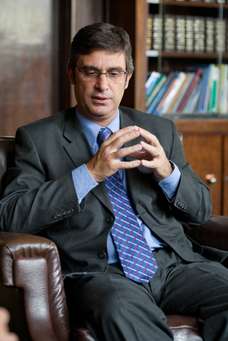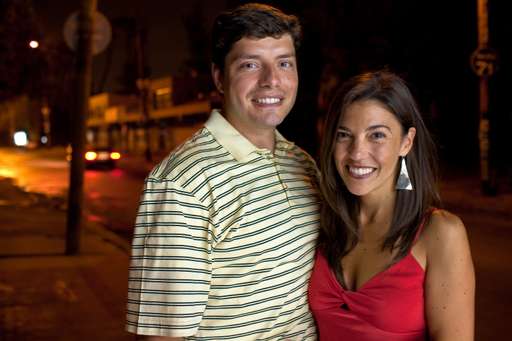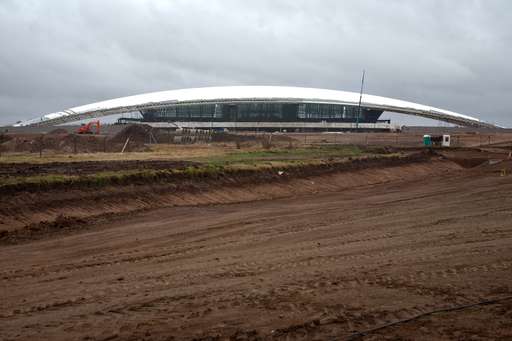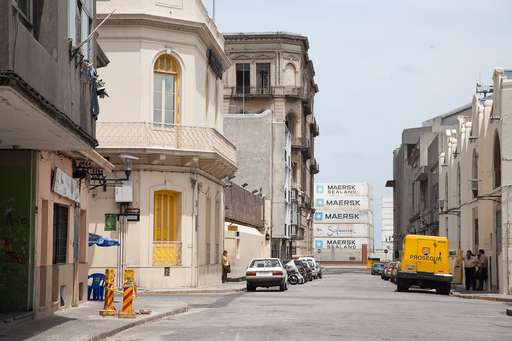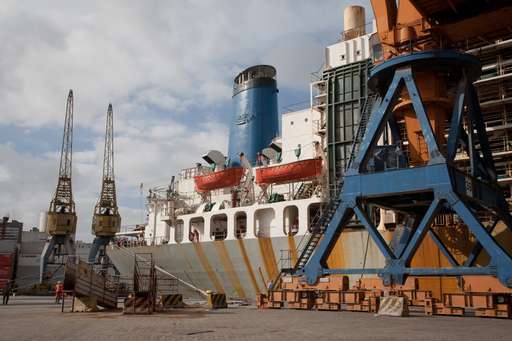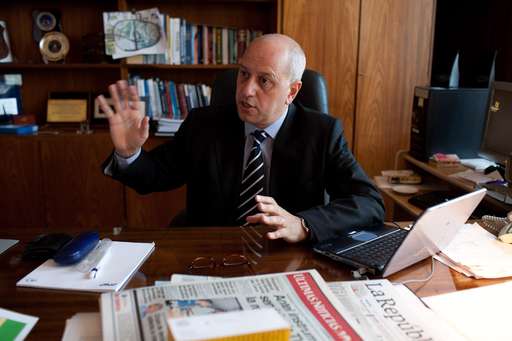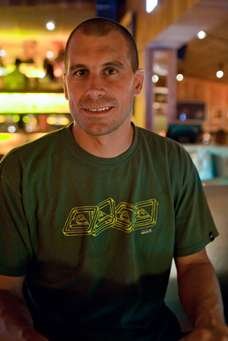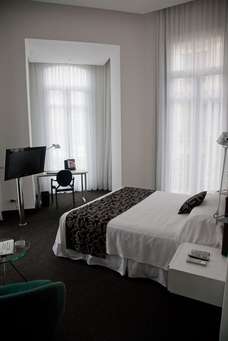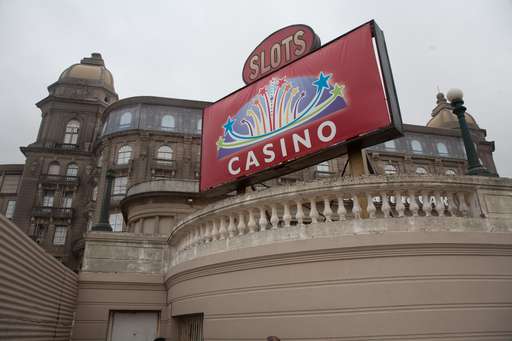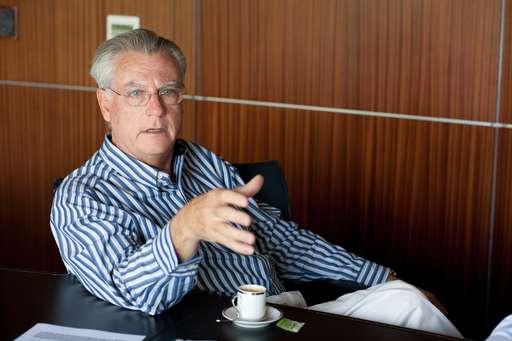 One of the businesses keen to invest is Spanish gaming company Codere America that has just won the bid (with hotel group Sofitel) to rebuild the historic 116-room Carrasco Casino Hotel in the swanky Montevideo neighbourhood of Carrasco where diplomats and foreigners live in huge gated homes. Project director Guillermo Arcani estimates they will invest $60m (€48m) and says, "Uruguay is an attractive place to do business ­because there are no under-the-table dealings. Uruguay recovered from its banking crisis in 2002 and the banking system is healthy. Today, money comes here to stay. And more and more as a multinational company, you need to be here because it's strategically important to have a presence in this economy.
Uruguay can become the hub of this region for multinational companies." One of the fastest growth areas for investment has been in forestry. In the past 10 years, international companies such as Botnia, Weyerhaeuser, Ence and Stora Enso have spent over $5bn (€4bn) on land, forests, pulp and sawmills in Uruguay. Luis Romero, Uruguay's former director of agricultural policy, runs FMS (Farm & Forestry Management Services, a joint venture with American FW Forestry Services) that ­advises foreign companies on where to invest in agribusiness. Romero says, "Rocha is a good department in the east for investments in rice, cattle, forests and tourism and you can still find beachfront properties at affordable prices."
Forestry and agribusiness is also behind the growth of the logistics businesses that have developed around ports in Uruguay. Dr Fernando Puntigliano, president of the National Port Authority in Montevideo, is overseeing investment of $260m (€206m) in the infrastructure that will ­include new berths in Montevideo's port, two new ports near the pulp mills in Nueva Palmira and Fray Bentos and a ferry terminal in Colonia.
Puntigliano says that, "Income from logistics – warehousing, materials handling, packaging, customer service – was $250m in 2006, $700m in 2007 and $1bn last year. Nothing grows like this in Uruguay. Even in the global crisis, we have continued growing."
Investors have also been attracted by the country's nine free-trade zones. Zonamerica, which opened in 1990 near the airport, is a US-style office park. It's a bit sterile but 200 multinationals including Merrill Lynch, PriceWaterhouseCoopers, Wachovia, and Microsoft have set up here. Zonamerica president Orlando Dovat says, "Zonamerica is a great deal because you can set up a company in such a short time and have everything ready to operate within six to eight months."
Sabre Holdings – a booking system for the travel industry – moved its Global Customer Support Center to Zonamerica 18 months ago and now employs 850 staff who do business around the clock in 16 languages. India's TATA moved its Global Delivery Center here and employs 750 people who provide technical services for companies including Target in America, Royal Sun Alliance in the UK and Chiquita Banana worldwide.
But a country full of foreign multinationals could make Montevideo a very dull place. "What's missing in this town are entrepreneurs and a culture of young people who want to be entrepreneurs," says Regina Rebmann, who came to Montevideo from Germany in 1981 and opened the popular Café Bacacay in 1995. She points to a poll that found that 72 per cent of young people would like to work as a public employee, and adds, "We've had 120,000 young people emigrate – 25,000 last year. It's a great city but if you have to make your money here it's frustrating. We have a lot; we could do a lot. That's why we need foreigners to inject some energy."
Rebmann was a pioneer to the Old City and opened Café Bacacay in what was a derelict building that she bought in 1985 for less than $40,000 (€31,700) when the neighbourhood was dangerous and empty. It has taken almost another 24 years for the creative community to catch up with her and start buying up the old buildings and renovating them for ­offices and living space. The Old City is close to the port and on the pedestrian route taken by tourists coming off the cruise ships – Uruguay expects 30 per cent more cruise ships in 2009 – which explains why the property market is suddenly so vibrant.
And if you are buying in foreign currency, the prices are cheap. A wreck with potential retail space on the ground floor is selling for anywhere from $40,000 to $150,000. For those who missed those real estate "finds" in New York's Soho in the 1970s or London's Notting Hill in the 1990s or Argentina's Palermo Soho in 2002, this could be your chance to get in on the next spot.
The new Carrasco International Airport, designed by New York-based, Uruguay-born Rafael Viñoly, is scheduled to open this September and will be serviced by 14 airlines.
It is close to the current airport, which will become a cargo terminal. American Airlines has direct, non-stop flights daily from Miami to Montevideo as does Iberia from Madrid.
Many travellers transit through nearby Buenos Aires as Pluna and Aerolíneas Argentinas provide at least 10 flights across the River Plate estuary daily. The government has authorised a private ferry company, Buquebus, to set up a regional airline that will launch this year.
Taxis cost about 100 pesos (€4) for a 20-minute trip. There isn't a subway but buses are cheap.
Hotel developers are invading the beach resorts of Punta del Este and José Ignacio, a 100km from Montevideo. The Fasano hotel group will open Las Piedras Fasano hotel and villas this year. The Setai Club opens in 2010 with 10 villas and 40 homes in José Ignacio. Four Seasons opened a 44-room resort on the shores of the Río de la Plata in Carmelo last year and down the road, Argentine businessman Federico Bonomi opens Casa Chic Punta Gorda in 2010 – a 25 bungalow hotel.
Uruguayan banking secrecy laws are similar to those in Switzerland in that they protect clients' assets and information – for individuals and companies, local and foreign. In Uruguay, they have only recently become stricter about laws to prevent money laundering and so far have not been targeted in the crack down on tax havens. Argentines are the main foreign depositors and the leading private sector bank is Spanish Banco Santander. In the public sector, it's the Banco Republica Oriental del Uruguay. By the end of 2008, non-residents' deposits totalled $2.5bn.
Internet: Montevideo has to sort out its slow internet if it wants to attract small businesses and business travellers.
Media: There is not one good international newsstand. Here's a business opportunity.
Tax: Sales tax is 22 per cent – enough to put anyone off shopping.
Hotels: There's a shortage of modern hotels. Another opening for wise investors.
Fun: Montevideo needs more fun: restaurants like Café Misterio in Carrasco and El Estrecho in the Old City. And better retail.
Montevideo is the administrative capital of Mercosur (the free trade agreement between Brazil, Argentina, Paraguay and Uruguay).

The average monthly salary is between $600 and $1,000 (€480-€800).

Residents in the Argentine city of Gualeguaychú are protesting against Botnia's paper mill in Uruguay, saying that noxious smoke blows across the river into homes. Demonstrators have been holding up traffic and Uruguay has sent troops to the border. Last July, the World Court in the Hague rejected Argentina's request for a halt to construction of the plant, which is the largest private investment project in Uruguay. Uruguay says any mill pollutants will remain within internationally acceptable limits.