Gumpendorferstrasse / Vienna
Variety show
Gumpendorferstrasse, in the Mariahilf area, gets the award for the most diverse shopping experience so far in Monocle's series on stand-out streets around the world. Let the late 19th- to mid-20th-century signage that crowns the shop windows guide your way.
Even on a chilly day there is a street on the outskirts of Vienna's central Museum Quarter in the Mariahilf neighbourhood that has enough heart (and hearths) to warm the commercial cockles. As drawn out in distance as its consonantal name would suggest, Gumpendorferstrasse is a 2km-long stretch of shops, bars, restaurants and apartments. But it is only the first section, between Museumsplatz and the Luftwaffe's third-generation Flak tower at the crossroads with Schadekgasse, that warrants the walk.
Gumpendorferstrasse was plotted on the original Roman road that led from the centre of Vindobona (Vienna's Roman name – emperor Marcus Aurelius died in Vindobona). Vienna's streets work on a radial system emanating from the central Opernring road like the spokes of a wheel. Gumpendorfer prospered during the late 19th and early 20th century with the completion of the Kaunitzgasse plant, Vienna's first electricity works.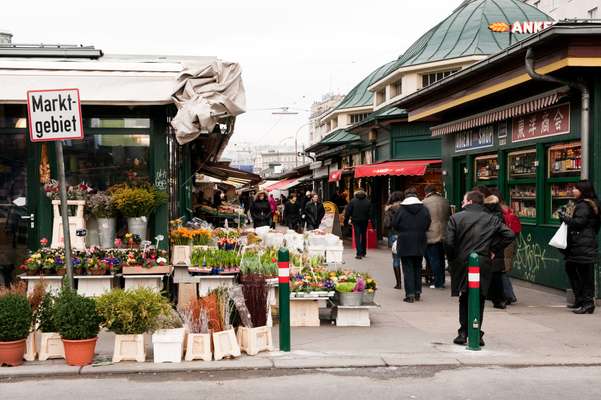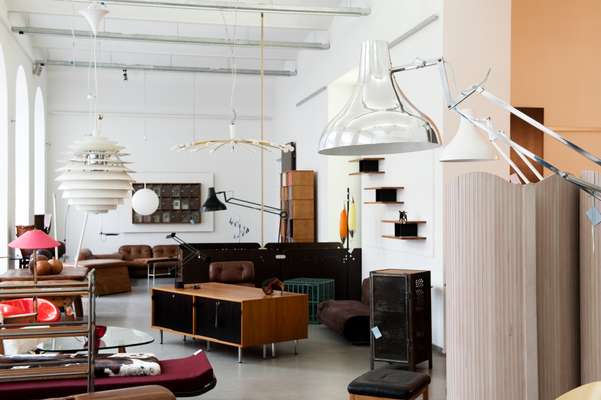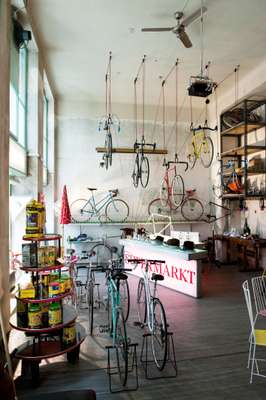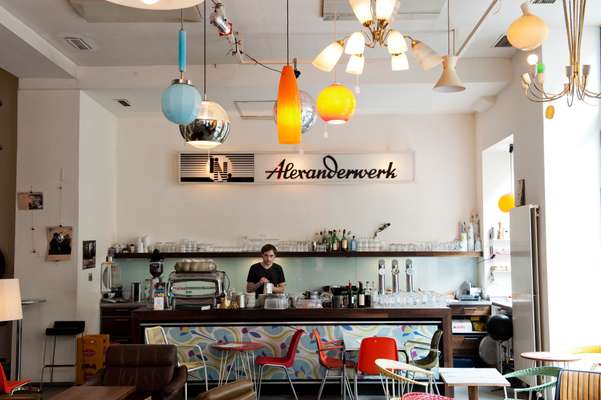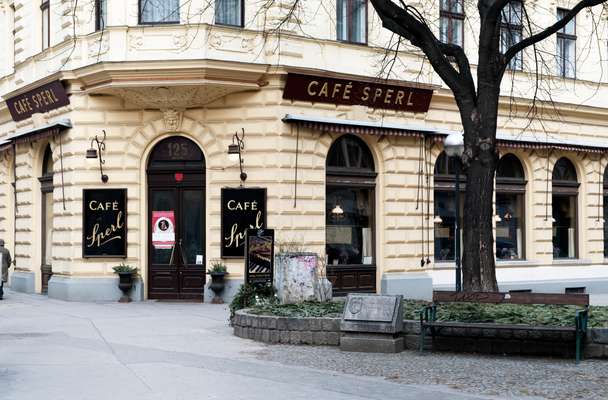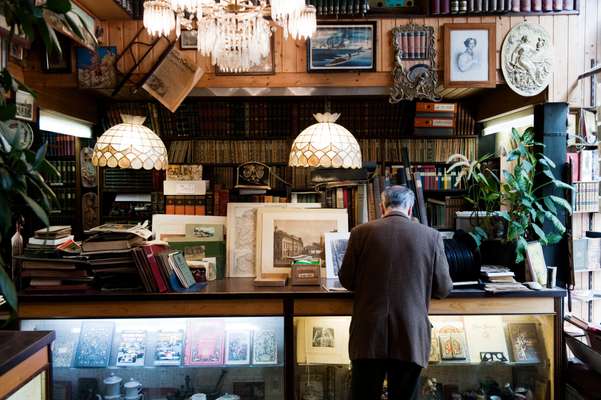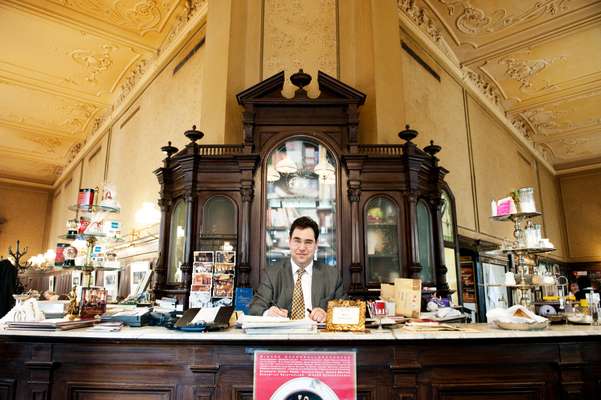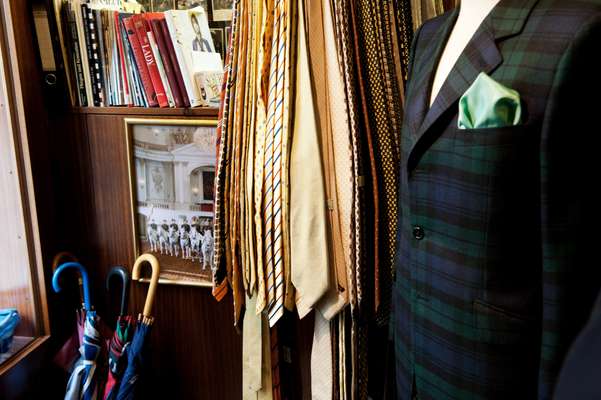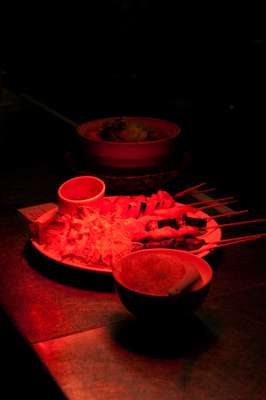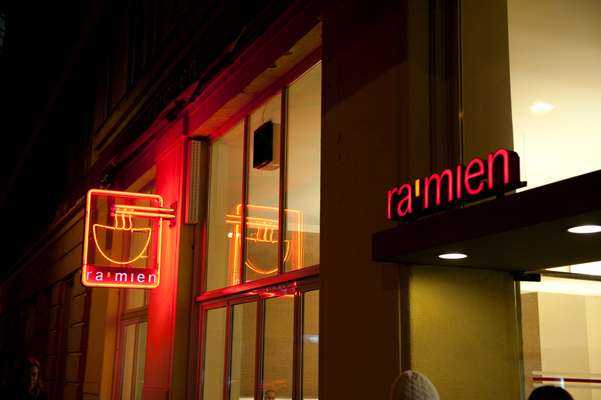 One street south of Gumpendorfer on Wienzeile you'll find Naschmarkt, Vienna's best food market, which is complemented by an antiques market on Saturdays.
There is a real sense of community at the north end of Gumpendorfer. "We were the first to open over 20 years ago. Ten years later we took over the old police station next door. Gradually friends of ours moved in, such as Das Möbel. We all go drinking together. It's a social street," says Christof Stein, one of the owners of mid-20th-century furniture shop Lichterloh.
The street sustains bespoke tailoring, flattering pregnant womenswear, an old-world Viennese tearoom, vintage bikes, and sellers of rubber hand-stamps and antique newspapers. Every restaurant, café and bar is full. "We opened Ra'mien seven years ago and ShanghaiTan next door two years ago and we're always busy. I think it's because we simply sell great quality food and drinks," smiles Melvin Manuel, the restaurant manager of Ra'mien.
If you listen closely you can actually hear the sound of commercial confidence along Gumpendorferstrasse. Behind three boarded-up storefronts we could detect the clatter of shop-fitters. That racket alone stirs a warm feeling of hope when all around us big box retailers are folding in the economic slump.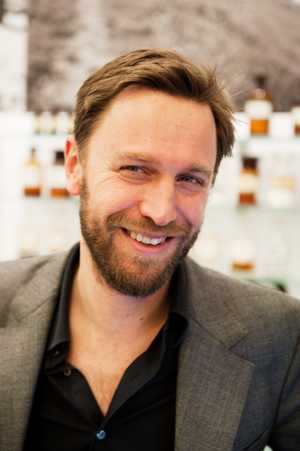 Naschmarkt
Located one street away by the river on Wienzeile, Naschmarkt is where many Viennese complete their weekly shop for essentials.
No 9 Ra'mien
This Japanese restaurant is always rammed with young customers eating noodles and drinking beer. Next door ShanghaiTan restaurant has dancing until 4.00.
No 10 Phil
A contemporary counterpart to Sperl (see number 11), Phil is a café with a library, bookstore and music shop. It's packed with artistic types reading or enjoying a film screening or live music.
No 11 Das Möbel
A contemporary furniture shop that collaborates with designers such as Austrian Franz Maurer on one-off furniture.
No 11 Café Sperl
In a city renowned for its tea-rooms and cafés, Sperl has gained a reputation for being one of the best. Original 19th-century interiors make it a great stop for topfenstrudel and a kleiner brauner.
No 17 Netousek
Since it opened in 1935 Netousek has bedecked Vienna's gentry in classic suits and formalwear. Still run by the son and grandson of the founder Viktor – Hans and Thomas – this is a real hidden gem to rival anything the Neapolitans can offer.
No 17 Lichterloh
Lichterloh is more like a furniture gallery than a shop. Its specialism is 1950s and 1960s designs. Eero Aarnio, Børge Mogensen and Hugo Gorge are all on display in the 700 sq m showroom.
No 30 Saint Charles Apothecary
Featured in Monocle issue 12, Saint Charles has three successful concepts on the same street – a pharmacy, a restaurant and a health food and herbal cosmothecary.
No 47 Joanelli
Joanelli was recently opened by the former owner of the neighbouring gallery, Futuregarden. Open every night from 18.00 to 02.00, Joanelli sells great quality Austrian wines and snacks. There is also a private room that is regularly booked for parties by the city's shiny set.
No 60 Unter Umständen
The words "pregnant" and "fashion" don't often go together, and that was the driving force behind Unter Umständen, which does a roaring trade in own-label clothes as well as items from Danish designer Mama-Licious and fellow Austrian Muu.
No 67 Das Tag
Vienna is widely regarded as one of Europe's deepest cultural seats with opera, ballet and theatre playing a big role in everyday life. Das Tag theatre was created in 1983 by Helmut Wiesner and Helga Illich under the name Group 80. Its current incarnation is dedicated to youth theatre and is a cut above the average.
No 84 Lobenhofer
Lobenhofer is housed in the same building as Bücher-Ernst and has the same old-world charm. Selling hand-made rubber stamps and creating bespoke imprinters for international clients, Lobenhofer is the perfect example of a traditional craft thriving despite the odds.
No 84 Bücher-Ernst
This family-owned, musty antiquarian bookshop is a trove of out-of-print editions. Bücher-Ernst stocks over two million Austrian and German newspapers dating from 1895.
Radlager (Windmühlgasse, 2)
Radlager specialises in "recycling", renovating old racing bikes, sometimes with straight handlebars. It's well worth the slight detour off Gumpendorfer because it also serves some of the best coffee in the city.
Falter (Windmüllgasse, 10)
No self-respecting Viennese vinyl enthusiast goes anywhere but Vintage. With one of the largest collections of antique records dating as far back as the medium itself, it's easy to lose an hour or two flipping through the LPs.