Architecture/Design / Global
Architecture/Design
Briefing
Iceland's healthy take on the pharmacy, a playful kindergarten in Germany, making Hay in Copenhagen and the sharpest knives in the box.
Q & A
Rolf Hay - Founder of Hay
Copenhagen
Hay is known for its experimental manufacturing. The bamboo and aluminium Tube (below), designed by Lars Holme Larsen from Kilo Design and Bjarke Ingels' BIG, is being created for a new residential development in Ørestaden, also designed by Ingels.
Tell us about this chair.
We looked at the wooden chairs on the market and found that when it comes to production and technology, most of them refer back in time. We wanted to put wooden furniture into a modern context by removing it from the tradition of handmade craftsmanship and using an uncomplicated industrialised form of production.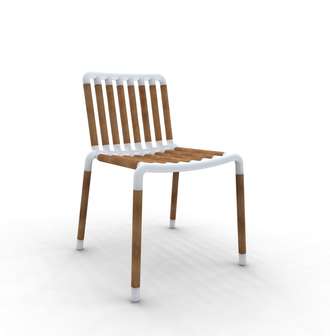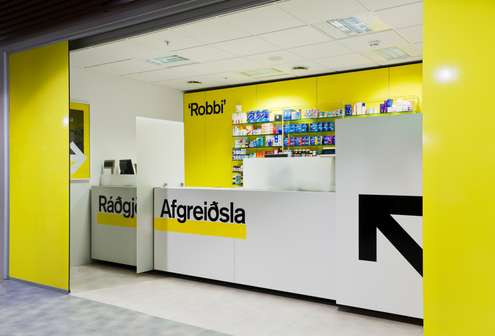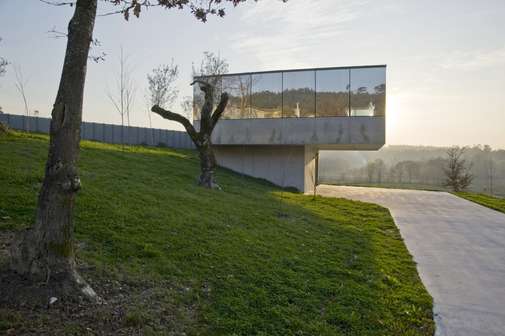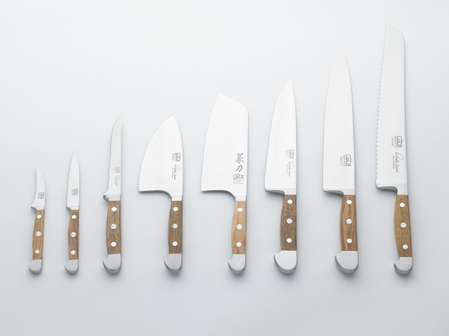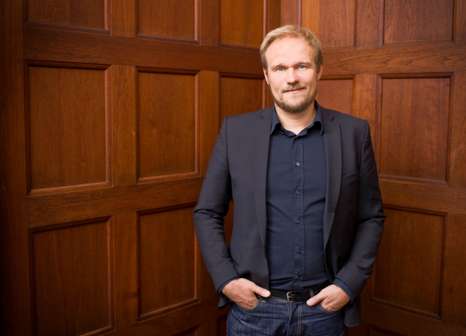 How would you describe the current state of the Danish design industry?
If you had asked me a year and a half ago I would have said it was a disaster and that the industry was still identified with furniture from the 1950s and 1960s. But today I think several firms have created a positive image for themselves. It is still early days but I think we're headed in the right direction.
hay.dk
A kinder approach - Germany [playschool]
This kindergarten (right), designed by Munich-based architecture firm Allmann Sattler Wappner, is in Aying 50km from the Austrian border. "What makes a good kindergarten is a context kids are used to. We wanted to create this idea of a little house," explains architect Susanne Rath. Drawing on local architecture for inspiration, the building's design offers a reassuring and cosy environment for children to play in, with its pitched roof, larch wood exterior and interlinking classrooms.
allmannsattlerwappner.de
Cutting edge
Made in: Germany - Kitchen knives
Güde handcrafts its knives from a small workshop in Solingen. The German town is famous for its knife and blade production – when Güde was founded in 1910 there were over 9,000 companies (swords were crafted here too). Many of the firms have moved on or closed but Güde has stayed put. It is now run by fourth-generation owner, Karl-Peter Born.
Güde makes around 300 different types of knives – everything from steak slicers to cleavers. Each knife passes through around 40 different stages. Knives are ground and sharpened, before handles are attached by hand. "We try to do something special, we focus on quality and traditional techniques," says Born. One of the sharpest collections is "Olive" with handles lovingly made from wood from a 200-year-old olive tree.
guede-solingen.de
Simple remedy - Iceland [retail]
Icelandic pharmaceutical chain Apótekarinn could be a good export for the country's troubled economy. It cuts through the clutter with a clean, bold revamp of its shops in Reykavik, incorporating simple interiors and striking graphics. The design is by local architects Gláma Kím and British graphic designer Paddy Mills.
Outside the box - Portugal [farmhouse]
Portuguese architect Carvalho Araújo has designed this unusual home (above), built on a farm near the historic town of Ponte de Lima in the north of Portugal. Its striking box structure, clad in mirrored glass, juts out from the slope, making the most of the surrounding views of the area's stunning scenery.
carvalhoaraujo.com