Turnacibasi Sokak / Istanbul
Constant and noble
Young creatives have set up shop in higgledy-piggledy Turnacibasi Sokak. It's also a pleasant place to buy antiques, vintage records, homeware and reclaimed furniture or enjoy a steam and massage at the hamam.
In Ottoman times, the Turnacibasi (master of the cranes) collected Christian boys from the western realms of the empire and led them to Istanbul to become soldiers in the sultan's Janissary corps. The troupe marched in a V-shaped pattern, like cranes in flight, with the Turnacibasi in the lead. Today in the bric-à-brac neighbourhood of Cukurcuma, a new flock of creatives is found on the street named in the crane-master's honour.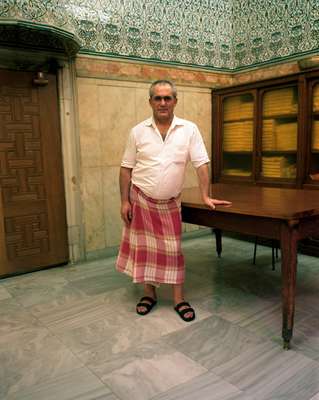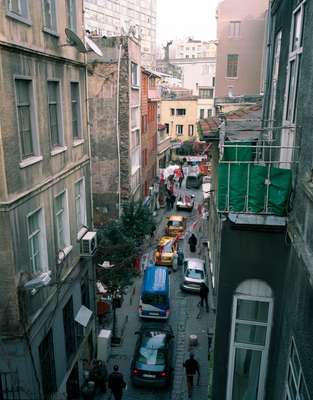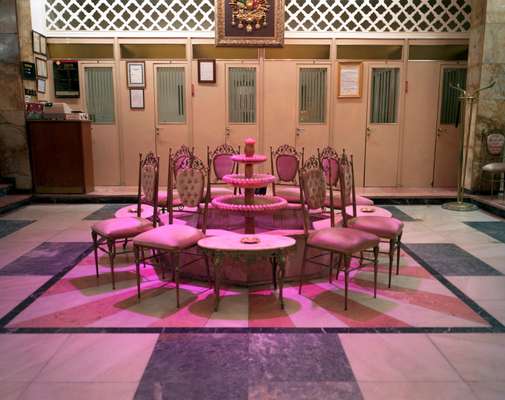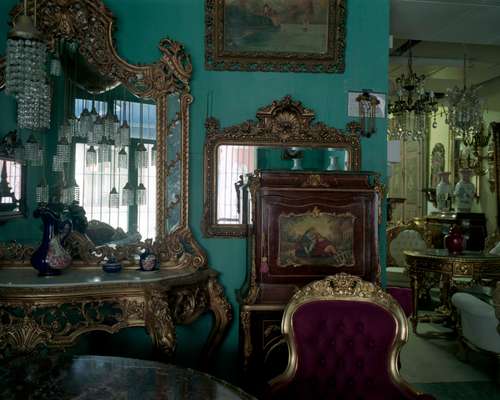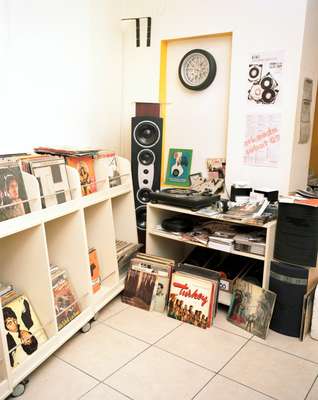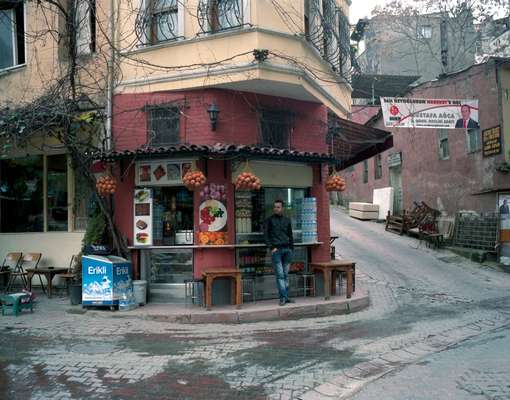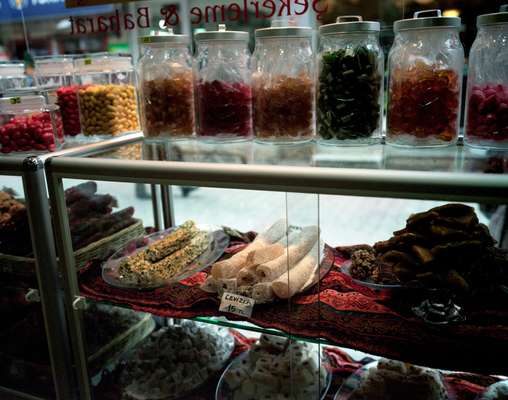 Turnacibasi Sokak is lined with ateliers where craftsmen, curios vendors and freewheeling design teams mingle among the antiques and reclaimed furniture. You can sense that something new and lively is being built on top of the layers of history. This sidestreet also serves as the transit corridor between the bustling promenade Istiklal Caddesi and the fashionable haunts found to the east. Ozan Maral, who runs DEform Muzik, says that he "came here to escape from Istiklal, to run away from consumerism". At Tokgöz pharmacy, an institution that harks back to an earlier cosmopolitan era of Istanbul, when French was the foreign tongue held in highest regard, a faded sign in the window informs the passerby that the chemist within "parlez Français". Other landmarks on the road attest to more European presences: the Greek consulate, the Galileo Galilei Italian high school, and the back gate of Galatasaray High School, or lisesi, founded in 1481 to groom an intelligentsia for imperial court life (make sure you also have time for a rinse and massage at the Galatasaray hamam, adjacent to the school gate).
The real working heart of Cukurcuma is found halfway down the thoroughfare where tea trays shuttle back and forth between cafés, vendors and residents. And here the 49 Café offers a glimpse into how young creatives are transforming Turnacibasi. Upstairs, the owner Fatih Dogan has a photography studio while in the basement Hande Bilten fashions her delicate glassware and jewellery. When the café opened, the fireplace and bean-shaped wooden table in the sitting area were sent over from the nearby antiques shop Müstamel Eşya Evi. Apart from these fixtures, everything else in 49 is for sale.
And across the street at Kop-Art, artists Gamze Fidan and Cansu Aybar convert forgotten items into their own treasures. The women's hand-made garments are kept sizeless, so you have to come in, pat their dog Kamile, try things on and go with what feels right. Even if you're not in the market for a dress, the bespoke shoe collection and art on the walls are worth poking your head in for. As Fidan remarks just before we leave, "We want to keep things accessible at the street level even for dogs, because we're making a community for both humans and animals." That's a vision that would please the crane-master himself.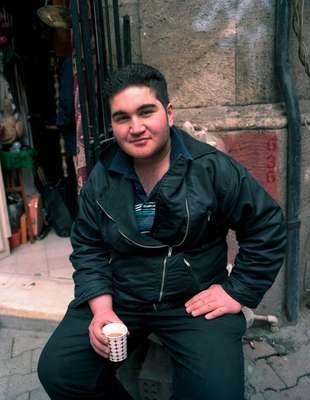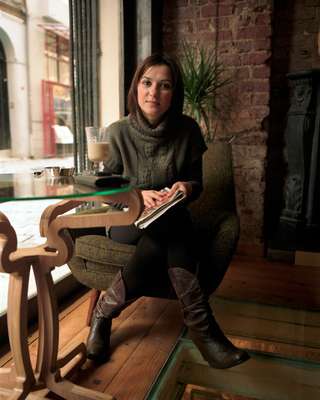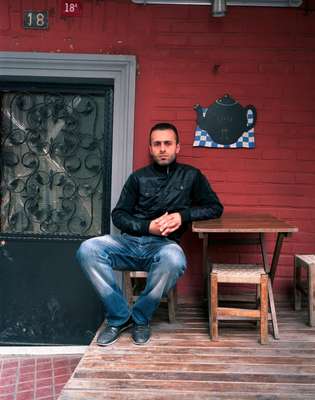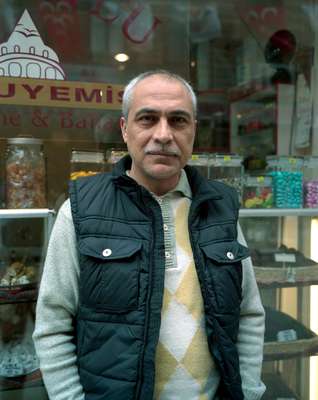 No 4 (Mac Sokak) - Poyraz Büfe
This is a typical neighbourhood spot for a fast bite. Order a kebab sandviç and an ayran (yoghurt drink, slightly salty), then sit next to locals and play cards in the small trellised garden.
No 14 Galatasaray hamam
"Feel the hamam culture coming from the Ottomans and reaching today" – so preaches the old-world spa's brochure. Drop in and relax a while.
No 23B Pegasus Antik
Just across from the Galatasaray Hamam, there are great table decorations, crockery and cutlery to be found in this treasure trove of dining room accessories.
No 32A Sol Cardella Piano/Nostaljik Antik
Musical instruments from all eras are here, there and everywhere at Sol Cardella. Appropriately, nostaljik paintings hang askew, and don't be surprised if you are offered a coffee – the shop turns into an impromptu café on summer days.
No 34A Kop-Art
Run by two artists, the dresses and shoe designs are both playful and wearable. Be careful not to trip over Kamile the dog as you leave Kop-Art.
No 43B Anadol Antik
Its renovated tables and chairs are stacked out front and inside. The assistants are well-versed in their trade and not averse to referring you elsewhere if you're looking for something in particular that's not on hand. This place isn't going anywhere, no matter what the economic season.
No 45 DEform Muzik
Business partners Tayfun Aras and Ozan Maral go to ARC record fair in Utrecht every year to stock up on reggae, soul, and post-punk albums. So you're likely to find both a Gang of Four LP and a dusty classic by Turkish virtuoso Orhan Gencebay back to back in the selection. Jam sessions can happen at any hour of any day.
No 46A Can Antika
The sparse façade belies the stash of metalware and interior lighting of all kinds that lie within.
No 49 49 Café and shop
Husband and wife team, Fatih Dogan and Aybike Ertürk, wanted to open a café for their friends in the same place where Dogan could work as a photographer. A perfect setting for sipping a drink and watching the world pass by.
No 56 BeyogluğKuruyemisş
Turks are always nibbling on nuts and seeds, and this shop delivers a fine selection of both. The pistachios from Gaziantep in south eastern Turkey are particularly good. The owner will gladly scoop you out a handful to taste.
No 57a Guney Tic. Eski Ev Esyalari Alinir
If you're eagle-eyed you'll discover mid-century Danish objects in this cavernous collection.
No 61A Yakup's place
This teahouse establishment is nameless, but always busy. The owner, Yakup, tends to the brisk tea service with one hand and brews fresh Turkish coffees with the other. Old men look on, chatting and playing backgammon.