Culture / Global
Culture
Briefing
Books: Catalogue of love affair, an East End turf survey, George Steiner's essays.
Films:Jamie Johnson's documentary Sounds Like Teen Spirit and fresh blood in Let the Right one In.
Art: New shows at Athens and Turin. Plus, our culture editor's column.
What time do I wish it were? 4'33"
Taking a leaf from the book of John Cage, we pause to listen to the sounds of a city's din
By Robert Bound
The American avant-garde composer John Cage is best remembered for 4'33". This three-movement composition was premiered by the pianist David Tudor in Woodstock in 1952. Tudor took to the stage, sat down at the upright piano, closed the lid and, aside from lifting it again briefly at the end of the first movement and turning the pages of the score, remained relatively motionless and silent throughout the performance. 4'33" isn't silent, of course. It consists of four minutes and 33 seconds of the sounds of the environment in which it was performed.
Cage described the piece as being "full of accidental sounds" – the wind stirring, raindrops patterning the roof, the audience murmuring as they talked (or walked out). It's high time Cage's short and sweet piece was given a season on the South Bank or at the Lincoln Center. On the hour every hour, if need be. We're crying out for a bit of silence or, in this case, a work of art that illustrates there is no such thing. Perhaps we require a spot of reflection in which to cock our ear to the sounds of the city. And if you live in a city you might sympathise. The pay-off for proximity to paintings, parties and pubs is the town's soundtrack – sometimes the seductiveness of snatched conversation, of sweet music swirling from a hidden doorway, of birdsong heard during a pause in traffic – but more often, the rest of it; the noise. The feedback of a city isn't just chat, cabs, newspaper vendors and mobile phones. Every shop has a soundtrack: cookware twinkles wholesomely to Nordic chill-out; lingerie belongs to Peaches' sexed-up electroclash.
Lift music, the music the plane plays as it taxis, ill-chosen tunes nabbed by politicians, coffee shop bebop, denim store rock. Why? What's music done to deserve this? What do they expect you to do, anyway – dance around Bloomingdales? No other art form is so misrepresented. The worst criticism of public galleries is that audio guides make you listen rather than look, but at least they're confident enough in the quality of their El Grecos to leave them be, to resist the temptation of drifting a little light Eminem over The Burial of the Count of Orgaz.
Another crackly Top 40 ringtone blasting off in the queue for a coffee is a fresh, unnecessary smear on the fine work of Kanye West. If you're not expecting AC/DC's "Hell's Bells" on the bus, you're right to be jolted – that's one of Guantanamo's faves (along with, weirdly, "Babylon" by David Gray and the theme from Sesame Street – interrogators have no sense of irony, either – Springsteen's "Born in the USA" is used to aid inquiry). Music's overuse saps its power. Those lovely tunes mean less when they are ubiquitous; it's not the parasol in your cocktail, it's the stirrer. So save the speakers for the concert hall and listen to the rest of it. John Cage's 4'33" is still beautiful; after all, a midnight siren means a city's alive and beauty's in the ear of the beholder.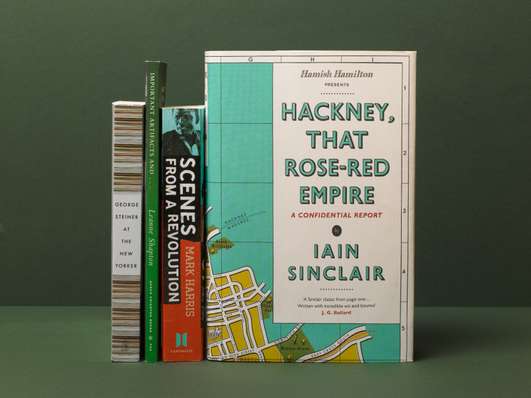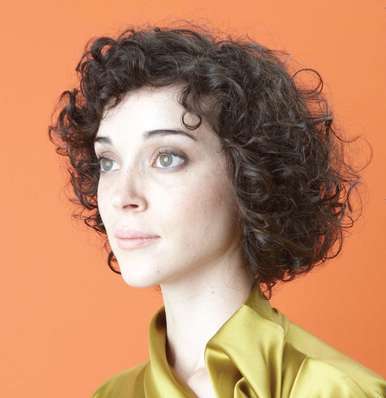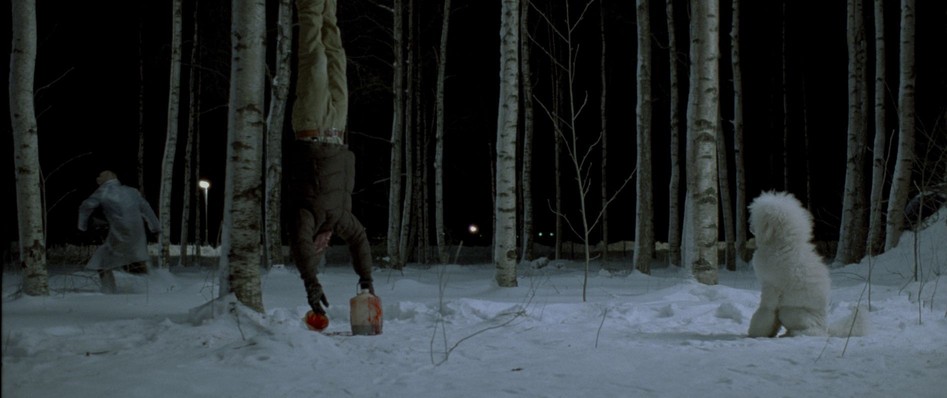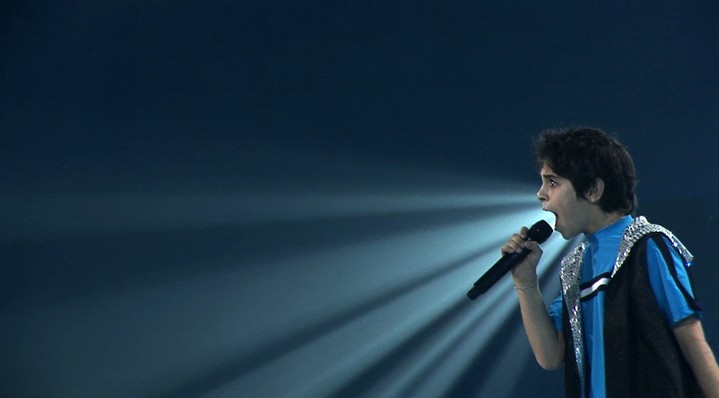 Second Thessaloniki Biennale of Contemporary Art & ART-ATHINA, Athens
24 May – 27 September 2009 and 21 – 24 May 2009
Borrowing the title Praxis: Art in Times of Uncertainty from Terry Eagleton's tome After Theory, this is the second time Thessaloniki's State Museum of Contemporary Art has played host to a biennale. Questioning the feeling of disillusionment that a recession can bring on a global scale, the show is curated by Nigeria's Olabisi Silva, Argentinian Gabriela Salgado, and director of the Contemporary Art Centre of Thessaloniki, Syrago Tsiara. Featured in the show is this untitled work (above) by Yiorgos Tserionis. Creating something of an Art Week in Greece, the biennale follows the 15th Art-Athina, Athens's leading international art fair.
Glenn Brown - Fondazione Sandretto Re Rebaudengo, Turin
28 May – 4 October 2009
Following its airing at Tate Liverpool earlier this year, this exhibition will feature 60 paintings and sculptures from the Turner Prize-nominated Brit artist, Glenn Brown. Brown became famous for obsessively reworking the imagery of Rembrandt, Auerbach and Fragonard. This exhibition demonstrates his tormented and technical personality.
On Fire
Smalltown Supersound (compilation)
Joakim Haugland's in-case-you-missed-em round-up of acts from the reliably surprising Norwegian label throws a bearish, lumberjack arm around a wide array of high-jinks and bliss. Lindstrom and Diskjokke hustle for dancefloor attention while Arp's Eno-ish euphorics and Meanderthal's Lemon Jelly-moulded relaxo-pop calm the fjord. Smalltown Supersound is ablaze.
Metric
Fantasies
If you haven't spotted many metronomic beats, razor-sharp riffs or shout-along choruses near your pen-tidy or sock drawer for a while that'll be because this band of Brooklyn-based Canadians have been cornering them, coaxing them into jars and then letting them loose on this great record. Metric are grander than their name suggests. On this form, they're imperial.
St Vincent
Actor
If you're a multi-instrumentalist with a penchant for unusual time signatures, experimental arrangements and knotty lyrics, it helps if you're eye-catching. This almond-eyed, tight-curled Texan's avant pop and Berlin-Bowie electronica beguile without the need for album art. Annie Clark offers a wonderful second album of intelligent, textured pop. Bin your sneakers and invest in speakers, cats.
Important Artifacts and Personal Property from the Collection of Lenore Doolan and Harold Morris
Leanne Shapton
A clever idea that appeals to the voyeur in all of us. Disguised as an auction catalogue, Lenore and Hal's relationships' demise is documented through the selling-off of their possessions. It's a gripping rummage through their stuff tempered with a little self-satisfaction from their acquiring yet another kitschy flea market find. Full of detail, poignancy and wit, the lingering question after they broke up is still: why would she auction all her bras?
Hackney, That Rose-Red Empire
Iain Sinclair
Sinclair prefaces his off-centre encyclopaedia with James Ellroy's simple certitude; "geography is destiny" and the drive of predestination haunts each of the 600 pages of his paean to the London borough. A Hackneyite since counter culture and cheapness drew him east in 1968, Sinclair's home turf-and-tarmac has lurked around every corner of his famously perambulatory prose (Sinclair walks everywhere). Charting change, ethnicity, ambition, tall stories and underground myth in proud poetic style, Sinclair's magisterial mystery tour scoffs shoe-leather and delights the imagination.
At The New Yorker
George Steiner
Collected throughout the 30 years he spent writing for The New Yorker, these 28 essays bear witness to the dense intellect of critic and polymath George Steiner. Seemingly an expert on just about everything he comes across, Steiner offers rigorous and occasionally impenetrable opinions on everything from Orwell's 1984 to the art critic Anthony Blunt, to Noam Chomsky.
Scenes From A Revolution
Mark Harris
Harris's impeccably researched account of a Hollywood moment – 1967 – and its movies – The Graduate, Bonnie and Clyde, In the Heat of the Night – that forever threw out the tried and tested garish musical movie theme in favour of the sexually subversive, the comically violent and racially non-stereotypical, gets under the skin of actors, screenwriters, producers and studio bosses alike. It reveals how filmmakers influenced public opinion as much as the public shaped filmmakers' choice of screenplays at a politically defining time.
Sounds Like Teen Spirit
Dir: Jamie J Johnson
Having cut his teeth with a documentary on the mini-golf world championships, Jamie Johnson has made an amusing, absorbing and moving masterpiece with this study of the Junior Eurovision Song Contest. Pulling focus on the preparations of entrants from Bulgaria, Georgia, Belgium and Cyprus, Johnson throws light on children's hopes and fears before fates are decided before 23 million viewers from a Rotterdam TV studio.
Let the Right One In
Dir: Tomas Alfredson
Good news: there's fresh blood in horror's talent pool. Here, a Swedish director plays to his homeland's strengths in putting two charmingly telegenic young outsiders in an icily photogenic landscape to make a touching love story that puts the frighteners on. Named for a Morrissey lyric: this is such stuff as bad dreams are made on.