Report / Tunis
Friends in the north
Occupying a strategic post at the tip of North Africa, the Mediterranean capital of Tunisia is a short hop from Sicily. Less well known than its rival Morocco, Tunis is now benefiting from foreign business and finally enjoying its time in the sun.
Each time a mega Airbus aeroplane lands smoothly somewhere in the world, in his small, neat office in Tunis one man can smile. Amine Fakhfakh, a senior engineer at Telnet, Tunisia's leading engineering and technology company, designs part of the braking systems used in the Airbus A380. Telnet is one of hundreds of companies in the Tunisian capital that have taken off in the past couple of years and are thriving even in these difficult times by selling high-quality brain power to the rest of the world for a relatively good price. The company has just opened its fourth office in the city.
All over this North African city, 160km from Sicily, technology and internet companies are mushrooming. Scores of highly qualified young men and women beaver away at computers in boxy, white-walled new offices. The country of around 10 million people (four million of whom live in greater Tunis) does not have the natural resources its neighbours have. But it does have the highest literacy rate in the region. "We are a small country. Our chance is to be a knowledge society," says Taoufik Habaieb, who runs one of Tunisia's first PR companies, TH Com.
Tunisia's government is not exactly saintly. President Zine el Abidine ben Ali, 72, has been in power since 1987. The country's human rights record and freedom of the press remain highly questionable. But he does preside over one of the most stable and open countries in the Arab world. And his strategy of offering tax incentives to foreign companies and subsidising local ones to turn Tunis into a regional business hub is paying off.
Last year, Tunis was listed by the World Economic Forum on Africa as the most competitive country in the continent and foreign investment increased by 40 per cent over the previous year. In the past few months multinational companies from Italian banks to Airbus to a pharmaceutical and cosmetics firm Pierre Fabre have opened branches here. The World Bank says the country is in a strong position to ride out the global financial downturn. In fact, the downturn could even be good news for business here.
Imed Ammar, manager at Cynapsys, a software engineering company with offices at a technology park, works with Siemens in Germany and Sagem in France. "We were afraid about what's going on. We laid off two people in December," says Ammar in a spartan room separated from rows of young technicians glued to their screens, headphones on.
"This year, we've had three new contracts," he says. "European companies can't afford to pay French or German experts any more. So they are turning to us. Our turnover should increase 30 per cent this year."
Emilie Cegarra, a 30-year-old French expat, manages Karthapli, a subsidiary of the French paper printing company Lefrancq which opened in Tunis in 2006. She employs 40 people who painstakingly fold pages of instructions for medical and cosmetic products (Clarins is one of her clients). "Things are very easy here. It's easy to work with people," says Cegarra, as the folding machines hum in the factory next door. "They are real business people. They talk straight. There's no beating about the bush. In some ways it's easier than working in France."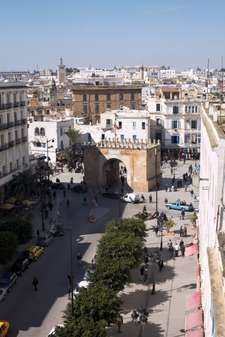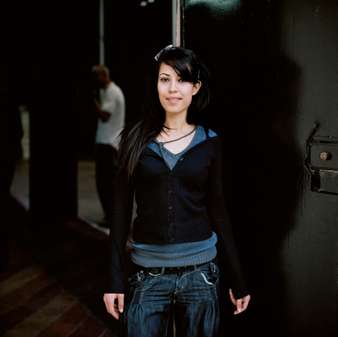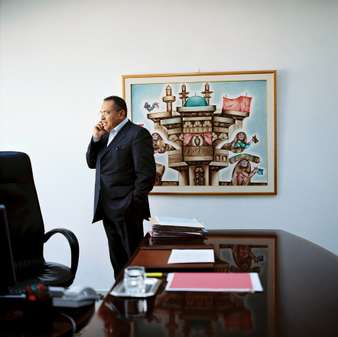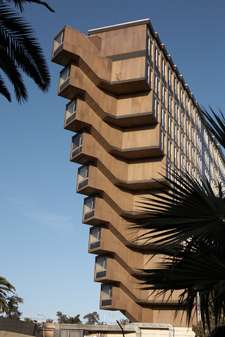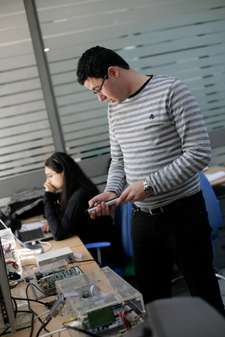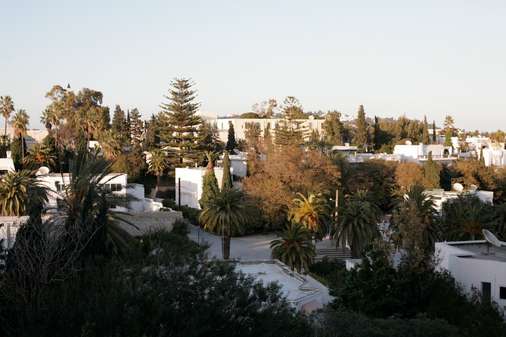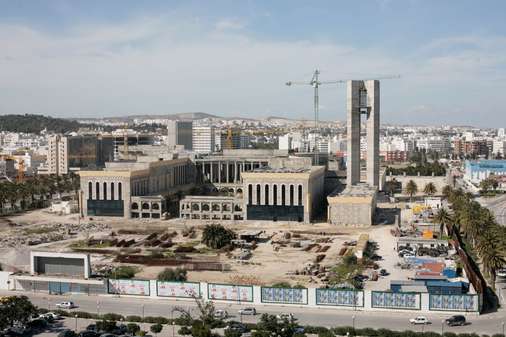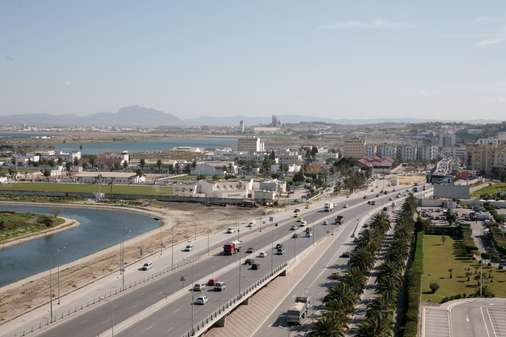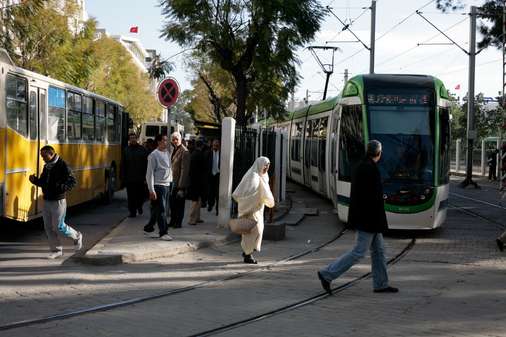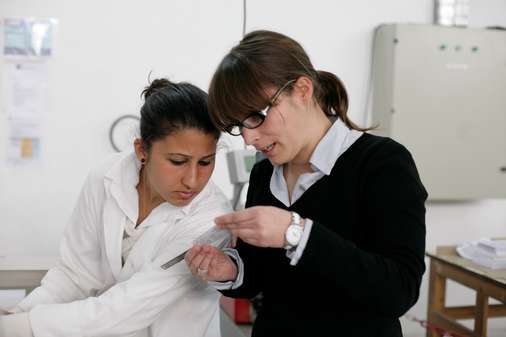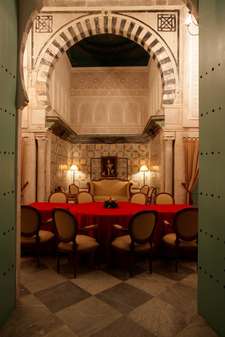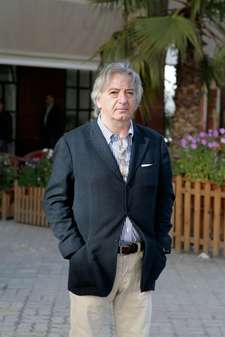 Cegarra and her partner, a photographer, have found opportunities in Tunis that they could not find in France. "At my age I'd never be allowed this level of responsibility back home," she says.
The couple live on the edge of Sidi Bou Saïd, the leafy, hill-top suburb, near the site of the ancient trading city of Carthage, where many diplomats have their homes. From the roof of their spacious white house they have stunning views over the bay of Tunis one way and the city the other. "For that we'd get a dark two-bed flat in Paris," she laughs.
In their area, they have tasteful modern cafés. And in the centre of town, they can soak up the evening sun, walking down wide pavements shaded by date palms and stopping at street cafés that could be in Nice or Marseille. The atmosphere is relaxed – men and women (mostly without headscarves) chat, smoke and drink alcohol freely.
In the heart of the ancient medina, crumbling palaces have been restored to their original glory and converted into world-class restaurants lined with hand-painted tiles. Families are being paid to move out to make way for more. The briks and tagines – traditional north African fare – are exquisite and even the Tunisian wine is good.
Life is good here for expatriates but it's also rapidly improving for the local population. An engineer at a firm like Telnet can earn between €2,000 and €5,000 a month, a good salary in local terms but a fraction of what similar expertise would be paid in Europe or the US. All over the city, there is a frenzy of construction. Shanty towns have been replaced by basic social housing with running water and electricity. And in newly created districts, such as Berges du Lac, a breezy waterfront area away from the bustle of the city centre, smart new international offices are being completed every day, embassies are relocating and the aspiring Tunisian middle classes are moving in.
"I've designed it all myself," says Kaouther Touijer, standing proudly with a clipboard at the site where her large new family home is being built. After 15 years working in Australia, she and her husband chose to bring their four children home in 2000 and take up the family jewellery trade. The house includes a cool shady outside area – typical in Tunisian houses – that will have a barbecue and a place for slaughtering a sheep for the Muslim festival of Eid.
But for now, her chosen neighbourhood is an odd mixture of shiny new office blocks and building sites with wobbly looking tree-branch scaffolding and labourers from out of town sleeping on squalid mattresses on site. "I have moved into a luxury waterfront residence," says Claudio Muccio, a Sicilian who runs an import export business called In & Out Trading. "There are 80 apartments but so far none have been sold. There are only six foreign families renting, and me." Foreigners are allowed to buy property in Tunisia but for a long time the government did not encourage it. Now there is so much property springing up it's hard to imagine who is going to buy it all. Much of the construction boom is fuelled by massive investment from Gulf states and Gulf companies who seem to want to turn Tunis into a new Dubai, God forbid. A giant €2bn Financial Harbour, set to become North Africa's first offshore financial centre, has been planned for completion by 2010 by the Bahrain-based Gulf Finance House.
Another Gulf company, Aboukhater Group, is planning Sports City, with everything from Olympic pools to luxury housing and healthy food. Then there's Mediterranean Gate, Medical City and Fashion City. "We are inventing a new lifestyle here," says Habaieb, admiring an emerald green impression of Financial Harbour on his Sony Vaio. "We are setting a new trend for thematic cities, environmentally friendly cities where it's easy to live. Like a campus.
"Think of Carthage 3,000 years ago. Tens of nationalities came here to prosper then. We are doing it again now," he says proudly. "If all this goes ahead, in 10 years this city will be hard to recognise," says barrister Moncef Barouni, former head of the American Tunisian friendship association.
The glitzy megaprojects promise an unprecedented influx of cash and business for Tunis. But as Gulf countries feel the pain of the global financial crisis, there are big questions now as to whether these artificial cities will ever materialise. Many suspect that they may need to be downsized, if not dropped altogether. And perhaps that's the best news yet for Tunis.
Most foreigners living here sing the praises of the light and the gentle breezes in this Mediterranean city that sprawls around the shores of Lake Tunis. Not to mention the delicious fresh fish. Most expats choose to live in Sidi Bou Saïd or La Marsa, an easy drive north of the city, where you can rent a simple villa, complete with traditional shutters and bougainvillea for as little as €700 a month. Bureaucracy is fiddly and time consuming, but worth it.
Tunis Carthage airport is small and not beautiful, but efficient. In 20 minutes you are off the plane, you've got your bags and you're outside, getting into your taxi. There are still a lot of traffic jams but new flyovers and resurfaced roads have improved this in recent years. Taxis are cheap and safe but it's pot luck if you get an Arabic-only-speaking driver or not. A state-of-the-art international airport is due to open in October at Enfidha, near the beach resorts of Sousse and Hammamet, south of the capital. This will make more of a difference for tourists than business travellers.
01 Media: Open up more. The American-run Committee to Protect Journalists describes Tunisia as the "Arab world's leading jailer of journalists since 2001". Criticising the government is not allowed. Independent news services that try to do so are denied licences and their websites are blocked.
02 Police: Put uniforms on the policemen. At the moment, plain-clothed police lurk around behind bushes (literally) and among crowds. Monocle was stopped twice for attempting to take photos of city street scenes.
03 Airport: Tunis Carthage needs a revamp. It's clean and functional but old and tatty.
04 Restaurants: The modern city centre is badly in need of some more good, mid-range places to eat. At the moment, there's little on offer between the delicious, simple fare found in humble local eateries and the exclusive five-star joints in the old city.
05 Communications:Broadband internet is widely available (though it can take weeks to get it installed). International mobile phone networks are patchy.