Property prospectus / Amsterdam
Northern IJ Bank
Canals to sail on, traditional wooden houses along the dike to choose from and a nearby creative hub; these are just some of the reasons to move to Northern IJ Bank. The Dutch are catching on and, with planned developments in the area, so should you.
Amsterdam is often called the creative capital of Europe. Over the centuries its "can do" attitude has been a catalyst for creativity and trade and today it attracts top talent from all around the world. With green spaces, excellent education system and energy efficient infrastructure, the city offers a high quality of life. "I can jump on my bicycle and be anywhere in town in under 15 minutes," explains Corinne Genestay from France, a planner at an ad agency and Amsterdam resident of 18 years. "I came here with a Dutch boyfriend, but my love for the city turned out to be bigger."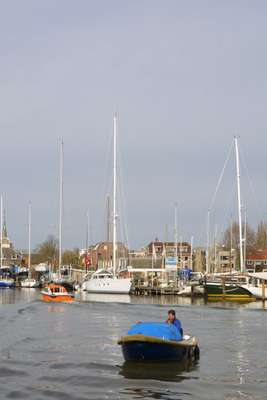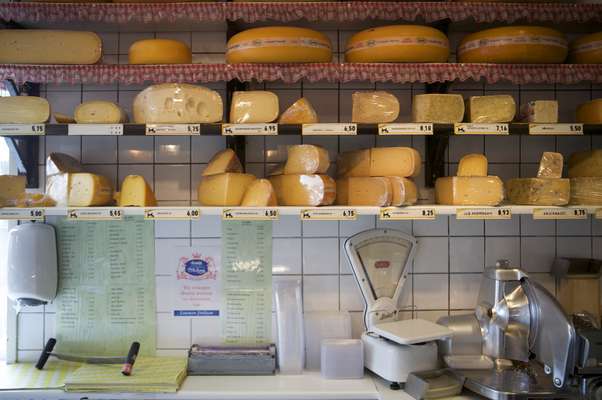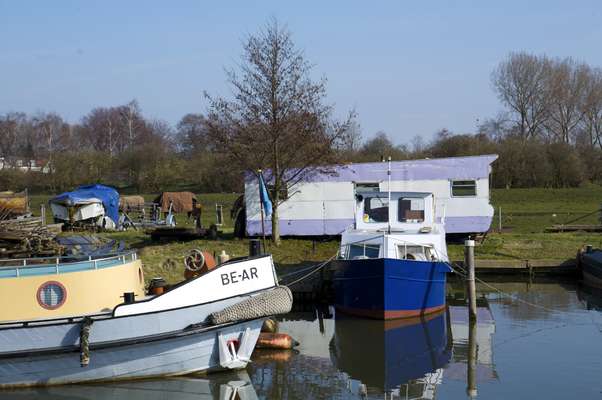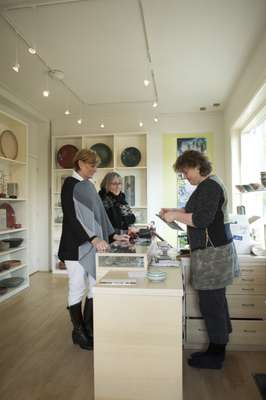 In search of an area to make a good investment we headed for Northern IJ Bank. This consists of three old villages – Nieuwendam, Schellingwoude and Durgerdam – that were incorporated into the city at the beginning of the last century. Only a 10-minute drive from the city centre and with water on one side and plenty of green on the other, the area has become attractive to urban planners. And further west along the Northern Bank there is the former NDSM shipyard – Amsterdam North's creative hub that's home to MTV among others.
The city of Amsterdam is also beginning to invest here. Future developments include a cinema, apartments that scan the skyline and a metro line extending from Central Station. With low property prices in comparison to other European capitals and encouraging tax rates for expats of up to 30 per cent below the EU average, who wouldn't be interested in making the Northern IJ Bank a permanent stop?
Architecture doesn't come more Dutch than on the Northern IJ Bank. The dike houses and houseboats are the best examples. This part of Amsterdam was founded in the early 1500s and the warehouses and shipyards are a reminder that it was once a prosperous shipping and trade hub. The first people to understand its residential appeal were captains who built wooden houses along the dike. Each house on the Bank is unique and has its own story. Many properties have been renovated, yet others still need to be adapted for modern living.
Shop, services & arrivals
Shop
Fireplaces
Jos Harm
45 Johan van Hasseltweg
+ 31 20 624 9725
josharm.nl
You will find both classic and contemporary fireplaces at Jos Harm's and for the summer he sells bespoke outdoor heaters and barbecues.
Flowers
Helena Bloemen
11 Purmerplein
helenabloemen.nl
Bloemen will arrange bouquets based on your brief. She also sells a large range of pots, vases and bowls for inside or out from underneath the shop's cute leafed windmill logo.
Pottery
Keramiek Atelier
Marjoke de Heer
243 Schellingwouderdijk
marjokedeheer.com
De Heer handcrafts tableware, pots and vases from her ceramics studio along the dike. Her fired stoneware is glazed in the Japanese tradition and it's worth picking up a moss green tea pot and bowl set to entertain new friends.
Architect
Jan Westerneng
234 Nieuwendammerdijk
+ 31 20 632 9359
This local architect has left his imprint all over the IJ Bank including the atelier complex in Nieuwendam's harbour and the post office on the Nieuwendammerdijk.
Interior design
Francisca Redeker
228 Nieuwendammerdijk
+ 31 62 878 9191
Redeker will take time out from designing kitchens and bathrooms to help shape other rooms in the house.
Marina
Twellegea
284 Nieuwendammerdijk
+ 31 20 632 0616
This is the place to anchor your boat for a night, a week or forever.
Accommodation
B&B De Gekroonde Zwaan
221 Nieuwendammerdijk
+ 31 65 237 7650
degekroondezwaan.nl
This centrally located dike house from 1902 with whirlpool and free bike rental is the perfect base for house hunting.
Flights to Amsterdam
From London:
BA – over 10 times a day
From New York, JFK:
KLM – twice a day
From Tokyo:
JAL – once a day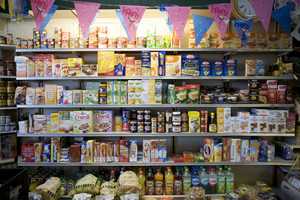 Greengrocer
Place des Légumes
14 Purmerplein
+ 31 20 636 0373
If only all shops would provide the same friendly service as Place des Légumes – the owners Carry and Eric offer the freshest fruit and vegetables and home-cooked meals.
Dutch cheese
De Ridder
20 Purmerplein
+ 31 20 636 0094
When Jacobus van Kooten inherited the cheese shop from his father-in-law he hardly changed it at all. His products are his best advertisement. In the hunting season he even expands his assortment to accompany game.
Home-baked pies
De Taarten Kamer
26 Zesde Vogelstraat
detaartenkamer.nl
Homemade apple pies are De Taarten Kamer's speciality and other favourites include lemon meringue pie and prune tarte tartin. Order in the morning and pick up your oven-fresh pie later.
Contemporary restaurant
Hotel de Goudfazant
10 H Aambeeldstraat
hoteldegoudfazant.nl
De Goudfazant is not actually a hotel but a restaurant. Its location, an old warehouse on the IJ river, is huge by Amsterdam standards. The chef serves variations on classical Dutch dishes that change monthly. Book well in advance as it's popular among locals, especially at the weekend.
Summer hangout
Noorderlicht
33 Neveritaweg
noorderlichtcafe.nl
Found on the NDSM yard, Noordelicht is a bar in a greenhouse with breathtaking views of the city and the sunset. The menu is limited but the ingredients are always fresh and good enough to keep regulars returning.
Local bar
Café 't Sluisje
297 Nieuwendammerdijk
hetsluisje.nl
The best place to make new friends is 't Sluisje, a typical Dutch "brown café" that has been run by the same family since 1904. It sits by the bridge on the dike, with views of the harbour.
Tea garden
Theetuin 't Einde
78 Zuiderwouderdorpsstraat
ttuin.nl
A few kilometres off the beaten track you'll find tea garden 't Einde, serving homemade pies and a selection of teas. Don't be surprised if your Dutch friends haven't heard of the place. The detour you'll have to make is short, scenic and worth the effort.
Brasserie
De IJ-Kantine
15-17 MT Ondinaweg
ijkantine.nl
IJ Kantine is located on the NDSM yard and is the restaurant of choice for MTV employees. Try and secure a table on the terrace during IJ Jazz – the city's celebrated jazz festival.
Indonesian
Puspita
5 Purmperplein
+ 31 20 636 8215
Surprisingly, there are many great Indonesian restaurants in Amsterdam and Puspita is possibly the best. Be sure to order a traditional nasi kebuli lamb rice dish and wash it down with an Indonesian Bintang beer.
Size and quality differ for each property. Location is everything and therefore prices are calculated by the metre. Sizes rank from a two-bedroom property with an average of 75 sq m to a four bedroom with an average of 130 sq m.
Average house prices:
Nieuwendam: €4,000 per sq m
Schellingwoude: €4,500 per sq m
Durgerdam: €5,000 per sq m
Estate agent
Hoekstra en Van Eck
2 Purmerplein
+ 31 (0)20 634 1332
hoekstraenvaneck.nl
Contact: Bernard Melchers
Funda.nl is Holland's most extensive property website. For viewings you must contact the estate agent yourself. However, to check the quality of the historical property it is advised to bring your own independent agent along as well. If you are from within the EU there are no restrictions on purchases and the system is straightforward. Expect the following costs:
Property transfer tax: 6 per cent
Notary fee: €1,200
Transaction cost: €1,200
Mortgage cost: 1 per cent of the purchase cost
Agent's fee: 1 per cent of purchase price
Taxation report: €250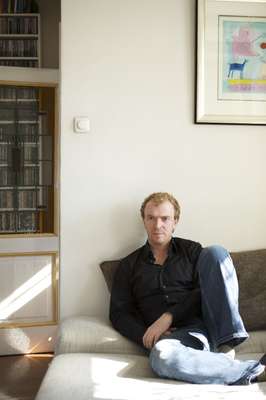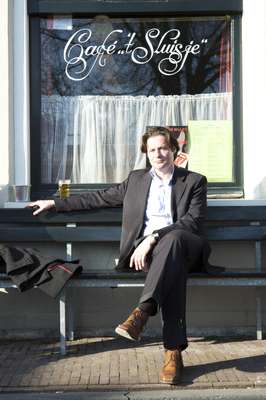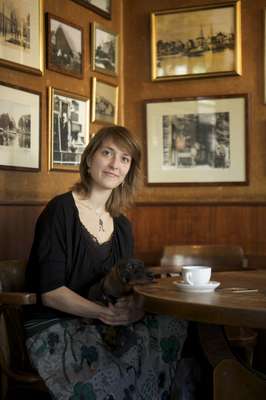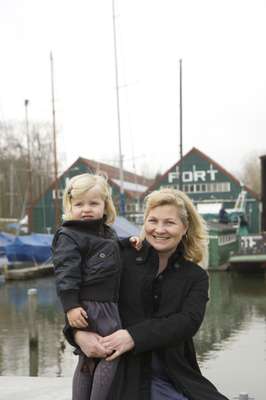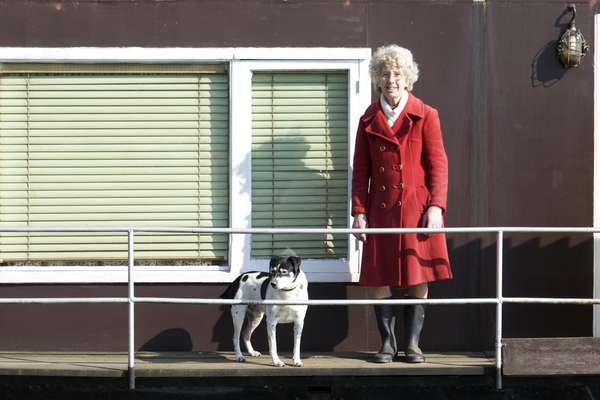 Eva de Ruijter
Owner of café
't Sluisje, 25
"I cannot imagine living somewhere else. My whole family was born in this building. I know all the people on the dike and also their favourite drink."
Lennaert Kiemeneij
Innovation adviser, 39
"Everyone who is still searching for the picture perfect ideal of the 'farmhouse on the dam' finally ends up here."
Marlies Neugebauer
Owner of photography agency, inn-amsterdam.com, 34
"We bought a house in a former shipyard. Downstairs we built a photography studio and upstairs is where we live. Like us, most of the residents combine working and living in their homes, which despite our long working hours gives us a tranquil lifestyle. On a summer day, we take the boat and sail to the canals in under 15 minutes."
Joris van Elk
Senior creative at fhv/bbdo, 38
"The green spaces on the Northern IJ Bank are the lungs of Amsterdam. It is an incredibly inspiring place that offers serenity for my creativity and my future."
Diego Bucciero
Hotel supervisor, 25
"I used to live in the downtown Jordan area but I wouldn't want to move back. The air is just fresher here. I am not consumed by the city and there is free parking in front of my house – downtown I had to wait for a permit for more than five years."