Why it works / Zürich
Track record
Switzerland's reputation for being the most efficient country in the world is not undeserved: SBB, the state-controlled railways, has a 96 per cent punctuality rate and slick service.
Even though Switzerland is one of the world's great fans of the free market, most Swiss people don't seem to mind that a state-controlled company monopolises their railways and underground. Swiss Federal Railways (SBB) is considered an institution to defend and be proud of. SBB typifies everything good about Switzerland – efficiency, precision and Mitteleuropean sophistication.
The successful formula is simple: the government decides policy and finance, sets four-year performance agreements that are approved by parliament, elects (and dismisses) board directors and ratifies their decisions, as well as controlling stock (worth €6bn); but SBB group divisions (property, passenger, cargo and infrastructure) are unlisted private enterprises.Group profits reached €230m in 2008, up almost €180m on the previous year. Should SBB's finances ever dip, the company can fall back on its €4bn property portfolio, which makes it one of Switzerland's most formidable landlords.
The attitude towards SBB may not have changed much since the Swiss voted in favour of nationalisation under the slogan "Swiss railways for the Swiss people" 111 years ago. But a lot has moved forward in terms of railway modernisation and station redevelopments since the first SBB train arrived in Bern on New Year's Day in 1901.
Brand pillars
1 Service philosophy
Always on time
Ninety-six per cent of SBB's trains run on time so passengers don't have much to complain about. The 80 traffic controllers who staff the Operations Centre in Bern make sure it stays that way. "We solve every possible problem within milliseconds," says operations manager Stefan Widmer, looking out over the three "islands" where his colleagues monitor the east, west and central Swiss regions' 3,000km of railway. "Our goal is that no train should be more than three minutes late," he says.
2 Wi-fi and IT systems
Ticketless future
In a nod to environmental concerns, SBB is phasing out paper tickets in favour of mobile-phone tickets. Passengers get live travel news through SMS and instant online updates direct to their phones. The in-house developed NaviGo and Take Me Home systems, free to download from sbb.ch, guide travellers via GPS. Swisscom provides wi-fi in first class.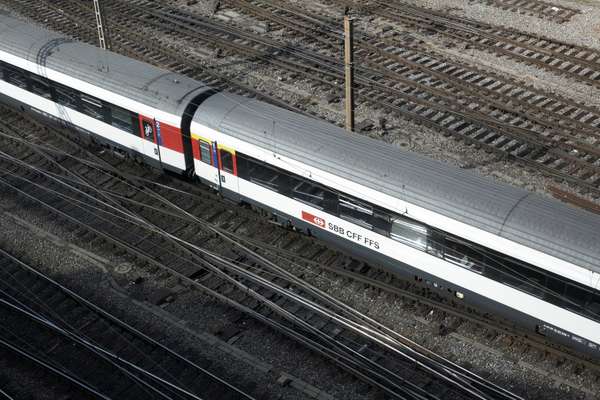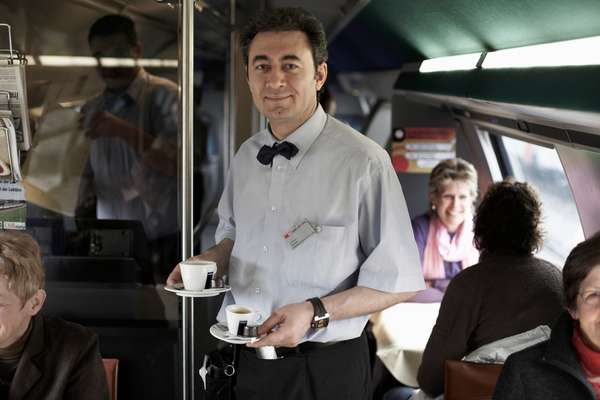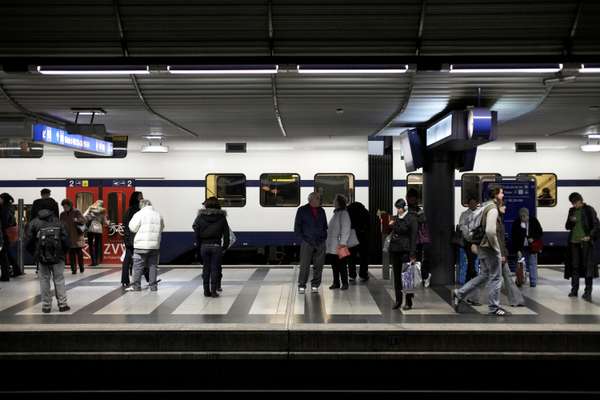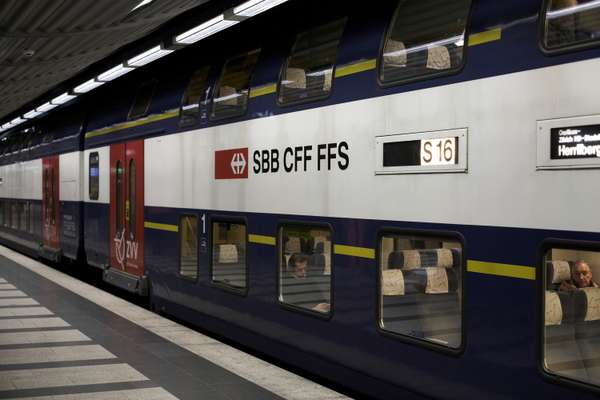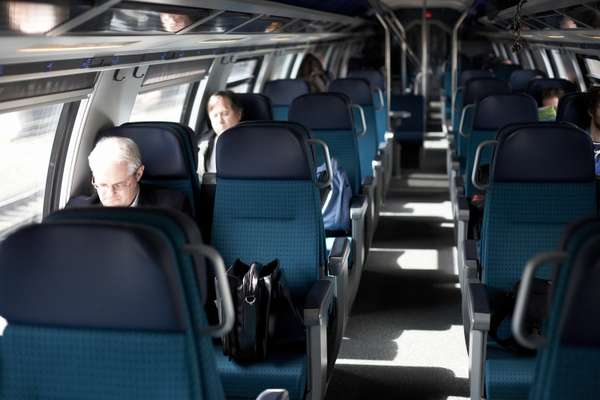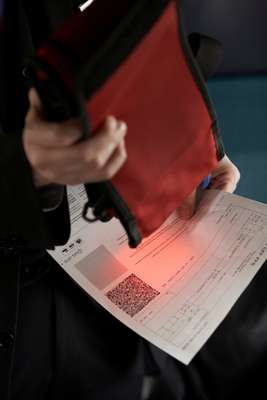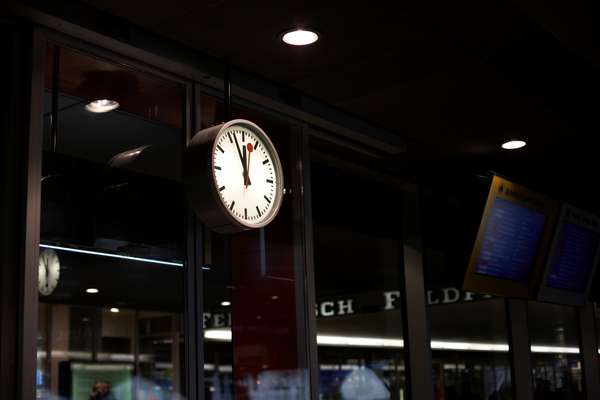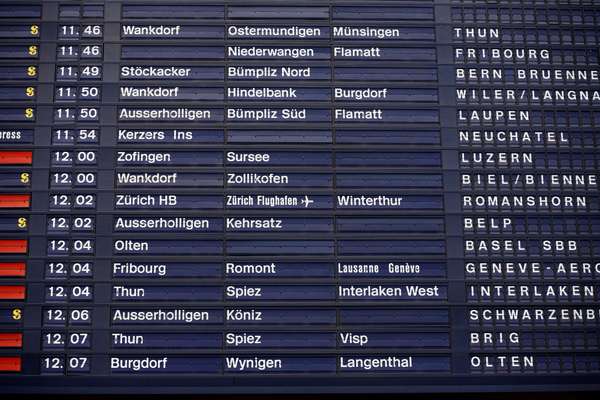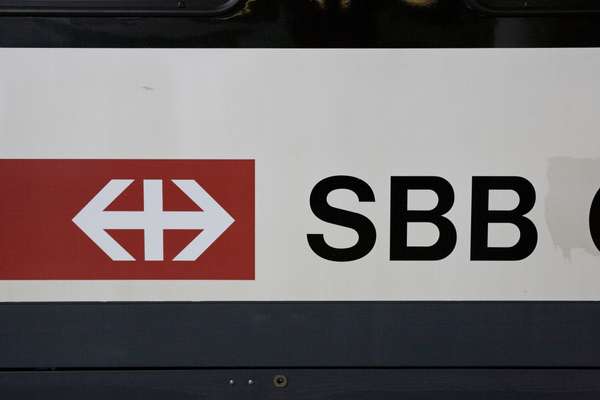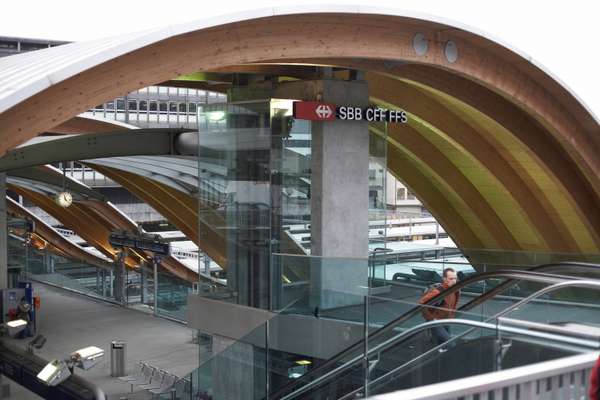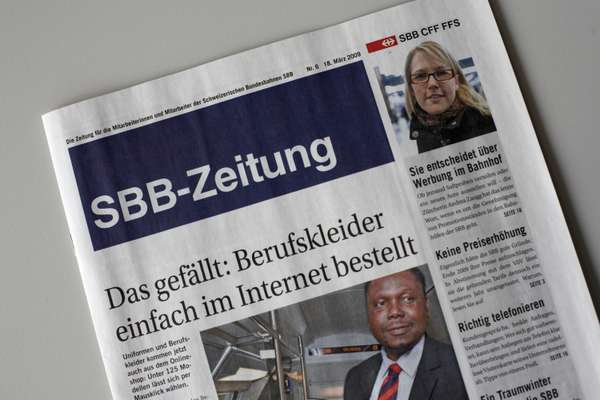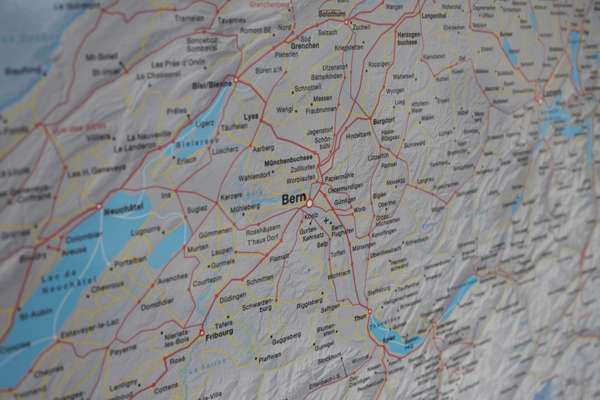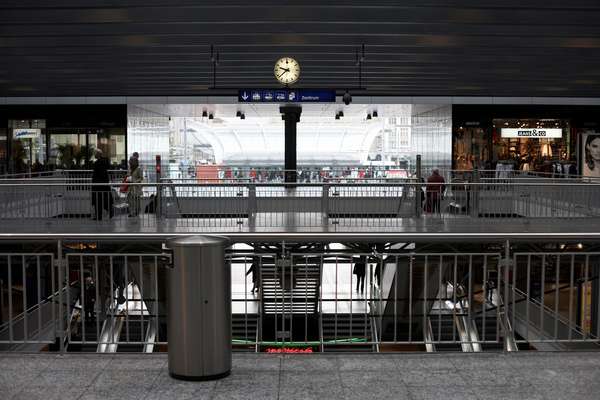 3 Stations
Late-night shopping
SBB invests around €1.5bn in infrastructure rolling stock and station development every year and it shows: the largest stations in Zürich (350,000 daily visitors) and Bern (150,000) buzz with life from early rush hour to evening as people visit the wealth of cafés and shops that stay open until 22.00 (pharmacies are open until midnight), which is unusual for Switzerland where everything normally shuts at 19.00. To show devotion to their national railway, many Swiss people volunteer as "station uncles", lending a helping hand to passengers and shooing away rebellious skateboarders.
4 Train interiors
Muted and spacious
Former SBB interior designer Ueli Thalmann, who refurbished the fleet 15 years ago, says, "We made sure each passenger would have as much legroom as possible [112.5cm in first class; 93cm in economy] and seats face each other because we wanted seating to be 'communicative'." The grey, red and blue fabrics are either velour or leather.
SBB's Bahnhofuhr is a design classic that has inspired wristwatch spin-offs around the world. Designed by SBB engineer Hans Hilfiker in 1955, the numberless clock-face, with its distinctive red second hand shaped as a mini-departure paddle, is easily read from a distance.
Father of Swiss functional and neutral design Josef Müller-Brockmann used the Helvetica font and clear visual graphics that navigate 880,000 passengers easily through 810 SBB stations every day. It's almost impossible to get lost at SBB stations thanks to Swiss graphic designer Josef Müller-Brockmann's signage system
It's no wonder SBB railway workers haven't been on strike since 1918; perks include weekly language classes (although the majority of SBB's 28,000 employees are already trilingual) and even the odd language trip abroad, plus sport and IT courses. Train attendants go through a 12-month customer service programme. Staff "canteens" – which at the Bern HQ is a three-menu restaurant with an enormous terrace overlooking a stunning landscape of mountains and Swiss chalets – have been around as long as SBB itself.
8 Rolling stock
Double-decker future
SBB has announced the start of a €1.3bn bidding process for 200 new trains – the biggest order ever made by the company – to be delivered in 2012-2013. They will be added to the existing rolling stock of 3,039 trains manufactured by firms such as Bombardier, Siemens and Schindler Waggon. Double-deckers, first introduced on the S-Bahn (commuter) in 1989 and on long-distance trains during the 1990s, are key in managing growing passenger numbers, which are expected to double to 600 million during the next two decades.
Bruno Goudard - French, product manager for Mettler-Toledo
"The trains are quiet and comfortable – you can have a drink and relax on board. The wireless service is very practical because I travel on business so I can work here. SBB's S-Bahn is also very good – I use it every day in Zürich. I used to work in Paris and you can't even begin to compare the Métro there to the S-Bahn."
Sophie Frei - from Bern, flight attendant for Swiss
"I live in Bern and work as a flight attendant for Swiss so I have to get to Zürich airport two or three times a week. I think the trains are great; they are punctual, which is very important for me so I don't miss my flights, and there's always enough space."
01 Onboard macchiato
02 Train catering
03 SBB free newspaper
04 RailCity (for late shopping)
05 Silent carriage for work and contemplation
Q&A Peter Zürcher - SBB's head of branding
What makes the SBB brand so successful?
SBB is unique because we belong to the Swiss people – they identify with us. Our image is deeply rooted in the Swiss design consciousness. It's a very deliberate choice to use Helvetica, the Swiss cross and the Swiss national colours [red and white] for our branding.
What challenges do you see ahead?
The need for greater mobility and flexibility will increase rapidly in the near future – that's going to be a challenge for many European countries. Companies will have to be firmer on security issues and communicate even stronger brand images. We are confident that SBB has a very good market position in that context.
What's the future like for SBB?
We want to remain the ideal travel and transport system. We'll keep working hard at developing our hospitality and improve our product so that our customers can continue using it comfortably and effectively. Our innovations and investments will have an answer to what the market requires of us in 20 years' time.