The world's second largest container transporter, the Mediterranean Shipping Company, has managed to sidestep the global slump in trade by diversifying into pleasure cruises.
Many tourists who climb to the top of Montjuïc, Barcelona's 170m-high mountain in the centre of the city, and look in a sou'westerly direction are surprised that, beyond the scenic bluff, lies the Mediterranean's fourth largest industrial port. Strategically hidden behind the montaña, Barcelona's port is a key cargo and cruise terminal connecting more than 825 ports worldwide and servicing 600 marine corporations. One such group is the Mediterranean Shipping Company (MSC), the second largest container transporter in the world.
MSC cuts a subtle jib among the showier daubings of Maersk and Hapag-Lloyd in the cargo yard and, once a week, the company's Fantasia luxury cruise liner, the largest in the Mediterranean, also pulls into port. MSC's presence in the Med is self-assured, discreet and international, much like the company's founder.
Despite its name, MSC is not actually based in the Mediterranean. Headquartered in Switzerland, the closest its HQ employees come to getting their feet wet is during their lunch hour walking by Lake Geneva. Gianluigi Aponte, the head of the family that owns MSC and the president of the company, is Mediterranean, however. An elegant Sorrentino who avoids publicity at any cost, Mr Aponte is a self-made billionaire who built MSC from scratch. Aponte, who has diesel in his blood, purchased his first vessel in 1970 to service Mediterranean ports and has since created a multi-billion-euro independent business operating over 400 cargo ships through all of the world's largest ports. We meet Aponte at the MSC Geneva HQ where he is waiting for us in one of the company's wood-panelled boardrooms. Everything about his person is Italian and tailored, including his demeanour, and sitting in his presence gives a sense of the sheer responsibility that a private venture employing 45,000 employees weighs on the individual. But Aponte is convinced this is his secret.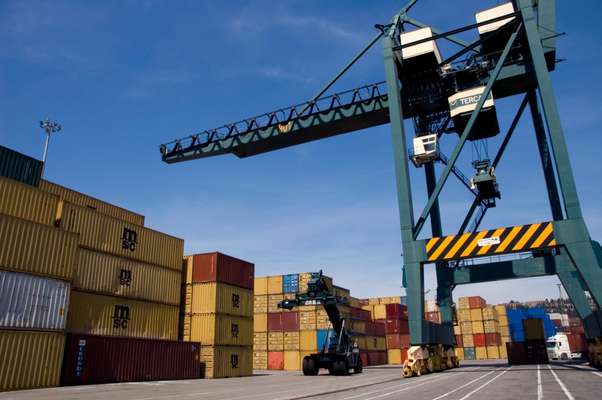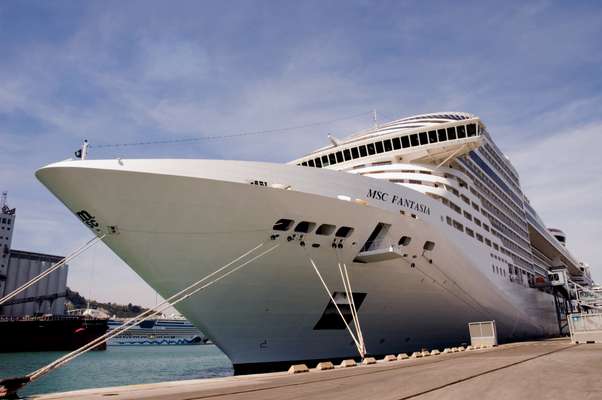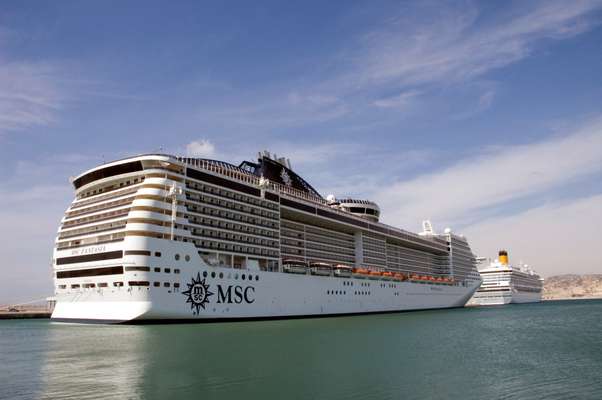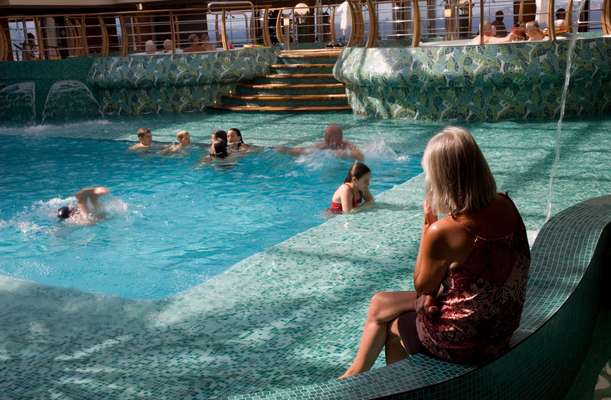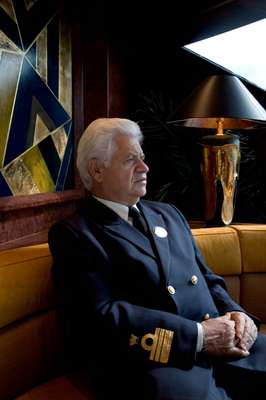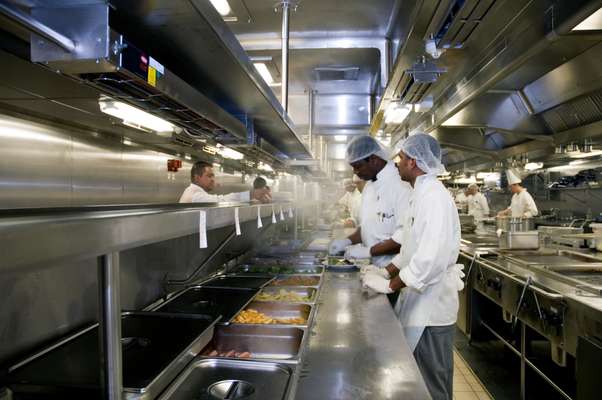 "I think shipping is a family business, it's not a business that you can take public with a board of directors. You need a lot of experience and you only acquire experience by working for 50 years in your business with your family doing the same. You have to act very quickly on feeling and visions – you cannot explain that to shareholders and that's why you cannot go public," he says.
Seagoing cargo is an important barometer from which to read the health of the global economy. According to the International Maritime Organisation, an astonishing 90 per cent of the world's trade is carried by sea and the World Trade Organisation is predicting a 9 per cent decrease in world exports in 2009, the worst contraction since the Second World War. One sector, the dry bulk shipping of commodities such as grains and mineral ores that MSC excels in, is particularly indicative of global economic activity and has seen a sharp fall. Since the last half of 2008 the Baltic Dry Index (BDI), published by London's Baltic Exchange to quantify the average cost of transporting dry bulk, has plummeted to its lowest levels since 1985. As such, large shipping corporations are no longer watching the economic horizon with rose-tinted binoculars, but with their telescopes trained on diversification. MSC was fortunate enough to enter into the ­lucrative escapism of the pleasure cruise industry during the 1980s. MSC acquired the failing cruise company Lauro Lines whose flagship was the ill-fated Achille Lauro, the vessel that had almost sunk, caught fire and been hijacked by the Palestinian Liberation Front. Aponte knew he had to add others to the fleet to make the business profitable.
"We realised that we could not lead with one vessel. In the cruise business, there is a lot of money spent on advertising and publishing and so on which you can only afford if you have a number of ships and an economy of scale which plays a big role. You have to have a certain dimension to be economical. We had a choice, either sell the vessel or develop this cruise activity, which we did."
MSC now has one of the youngest, most economical and environmentally friendly cruise flotillas in the world. So good are the service standards and security detail that Silvio Berlusconi – as president of the European Commission – had chartered the Fantasia to host July's G8 summit, until he decided to change the venue to L'Aquila, the town devastated by an earthquake, in a political move.
While Monocle was aboard the Fantasia taking advantage of the premium Yacht Club class between Barcelona and Genoa, MSC's onboard security were being tested to their limit on the MSC Melody. With a muster roll of 1,000 ­passengers, the ship was attacked by Somali pirates north of the Seychelles. To their credit, the Melody's security thwarted the attack, startling the pirates by spraying the scruffy skiffs in retaliation. "It is very unusual that a passenger ship would be attacked, especially in transit, but thanks to the security on board no-one was hurt and the pirates were arrested," beams a proud Ferdinando Ponti, ­captain of the Fantasia.
It is this same sense of pride that steers the success of MSC. Everyone, from the captain to the deck hands and laundry workers, feels part of the Aponte family. There is also no denying Aponte's straightforward international outlook: "Of course, we are a global company, today we are sitting in Switzerland, tomorrow we could be in Iceland, if only there was good weather. We can sit anywhere, if we were in Antwerp or if we were in Genoa we still wouldn't see our vessels, we do not have the time, so the vessels are all over the world and whether you are in Switzerland or anywhere else, what's important is the communication." And with that he leaves, no doubt to ­congratulate his heroic security detail on a disaster averted and some positive free PR.
Fantasia is one of 10 luxury liners operated by MSC Crociere and she is a structure that inspires vertigo just by standing in her shadow. Built in France and launched last October from Genoa, she is big and gorgeous like a glamorous Italian mama. Everything is bigger, better and bolder than the competition:
333 m long
18 decks; 59m tall
55,000 sq m of walkable surface
133,500 tonnes
3,959 passengers
1,325 staff members
1,637 cabins
99 luxury suites in the Yacht Club
Butlers and concierge in the Yacht Club
Tennis, squash and basketball courts
Four swimming pools
Full service spa
1,700-seat theatre
4-D cinema
18 themed bars
The problem with shipping
The fall in trade volumes is coinciding with a steep rise in capacity. Deliveries of fresh oil tanker orders are set to peak in 2009, according to sector analysts Stratfor. At such a late stage in construction, most of these orders would be difficult to defer or delay.
The value of dry cargo ships also began to fall at the end of last year. In 2008, the world's bulk fleet grew by more than 230 vessels and a growth rate of 18 per cent is forecast for 2009. The industry had seen strong growth in the previous five years, but the global crash of 2008 has been a huge blow.
In short, capacity far outstrips demand even with increased rates of decommissioning and scrapping, reducing the cost and profits of shipping as a whole.