Business / Global
Business
Briefing
Why money grows on trees, New Zealand's food moves, Africa's largest wind farm and India's carrier bag ban.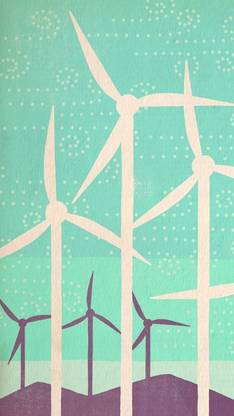 Apple of their eye
New Zealand [FOOD]
Move over pavlova, New Zealand's scientists are at the forefront of developing next-generation foods. In July six food research organisations – Massey University, the Riddet Institute, Fonterra, AgResearch, the BioCommerce Centre, and Plant and Food Research – will come together under the brand Food Innovation New Zealand (FINZ). The FINZ hub in Manawatu is intended to attract global players to North Island.
"With food-related products accounting for 55 per cent of exports, New Zealand needs a food industry that will ensure prosperity in the 21st century," says Steve Maharey, chair of FINZ's committee.
New Zealand food innovations:
1. The "Jazz" apple 2. "Easy-peel" mandarins 3. Crisp-fleshed peaches 4. Berries with eight times more antioxidants 5. The "Zespri" gold kiwi fruit 6. Taste-free omega 3 additives for bread 7. Whey protein for sport drinks, infant formula
Can London handle another coffee shop chain? South Africa's Vida e Caffe thinks so. "Our focus is on the bean. And we can offer much higher levels of service in the UK. Anyone can blame a bad economy for failure, but lift your service and product levels and there's no need for blame," says one of the company's owners, Shaun Bond. Judge for yourself at the Regent Street flagship.
Money tree
For a tangible investment try forestry
By Rachel Morarjee
With markets in turmoil, and bricks and mortar out of favour, investors are buying up forests. Pension funds from Denmark to Lothian in Scotland have been making leafy investments to diversify and boost their green credentials.
"These assets are physically growing and do not follow the fluctuations of bonds and equity markets," says Colin Lees-Millais of UK-based Forestry Investment Management (FIM). Forestry investments are also a hedge against inflation, he adds.
FIM runs two funds for high net wealth ­investors – one in the UK and one in the US – while Oxigen runs sustainable plantations in Sri Lanka and Latin America.
Those who can't afford to buy a whole forest could adopt an olive tree in Italy for £65 (€72) a year and receive all of its cold-pressed oil (see nudo-italia.com ).
Getting more for your money:
1. In the UK, investments in forests held for two years are not subject to capital gains tax. 2. In the US, the market is more diverse, with hardwoods in the northeast and pine in the southwest, which allows investors to invest in a broader range of assets in one fund.
French exchange
Ethiopia [ENERGY]
Ethiopia is set to be home to Africa's largest wind farm. The first delivery of wind turbines made in France is expected in the coming months. Once the wind farm in Ethiopia's northern Tigray region is completed in 2011 it will have 120 one megawatt turbines.
Vergnet, the French firm which has signed a €210m deal with the Ethiopian government to supply the turbines, says the project will help Ethiopia diversify its energy sources and could enable the country to provide energy to its neighbours.
Ethiopia, like many countries across sub-Saharan Africa, suffers frequent power cuts. The head of the Ethiopian Electric and Power Corporation has warned the cuts could lead to a 1 per cent cut in GDP.
Carried away
New Delhi [ENVIRONMENT]
Under new laws, from June anyone in New Delhi caught selling, using or storing a plastic bag could be fined 100,000 rupees (€1,500) or jailed for up to five years.
Police admit it will be difficult to enforce the law in a city of 15 million. But shopping malls have already switched from using plastic to cotton and paper bags. There's nothing like a financial incentive.
Drinking competition
China
Snow has overtaken Budweiser Light to become the world's biggest-selling beer. Snow, brewed by South African multi-national SABMiller and local partner China Resources Enterprise, enjoyed a 19.1 per cent rise in sales in 2008.