British Columbia / Vancouver
Busy BC
British Columbia craftsmen have been producing hard-wearing, well-made clothes and footwear for generations. Now these homespun manufacturers are finding new international markets. Their long-established reputations and promise of quality and skill are their trump cards.
British Columbia, the only Canadian province on the Pacific, has long been known for an economy built on fishing, mining and forestry. In recent years though, locals have been exploring their creative sides, tapping into centuries of craftsmanship in the area.
British Columbia's artisans haven't forgotten why the products and businesses before them were successful. The design process and local manufacturing often take place in the same building, providing a personal touch. With an ­increased focus on investing in a hand-made, unique and well thought out item, British Columbia is getting ready to adopt a bigger stage in the international market. Monocle visits some of the ringleaders.
Charlie Wohlford started making boots in Vancouver over 60 years ago. The ­demands of the logging industry led to the development of the classic model, the Dayton 64. The boots are still made by hand in the original Vancouver factory using matt black leather, waxed lined thread and a combined leather and Vibram or Neocord sole. Dayton boasts that its boots should last 20 to 30 years, and to help, it has also developed the OK Oil to soften and make water-resistant. Recently, Dayton Boots has been working with Wings+Horns, a Vancouver menswear label, on its hit Service boot.
+ 1 800 342 8934, daytonboots.com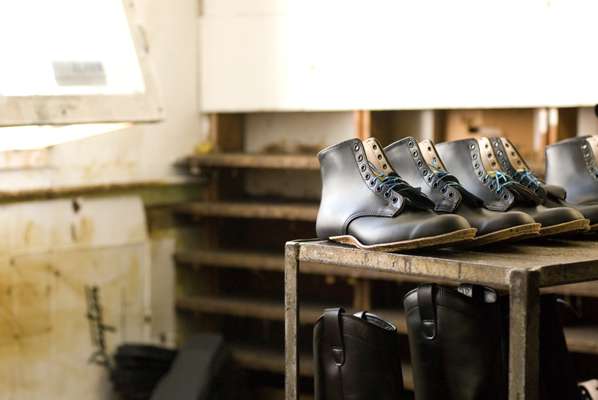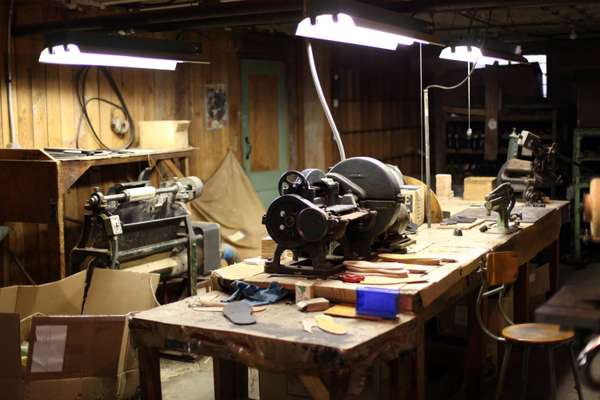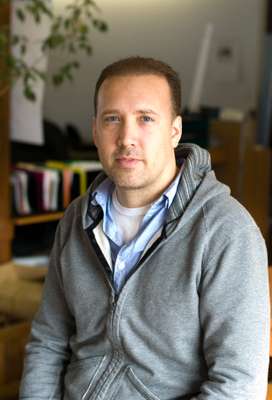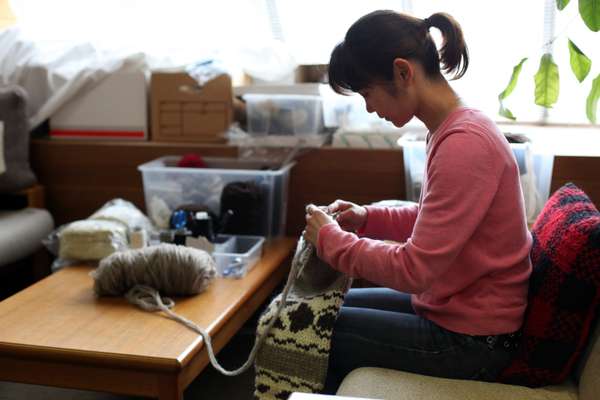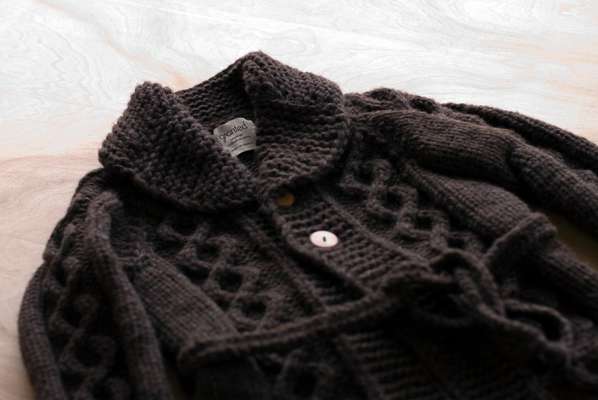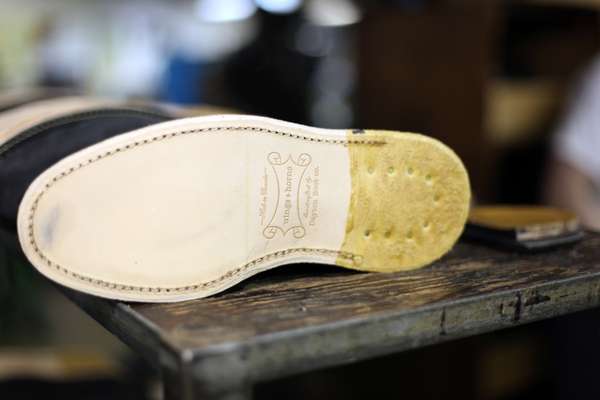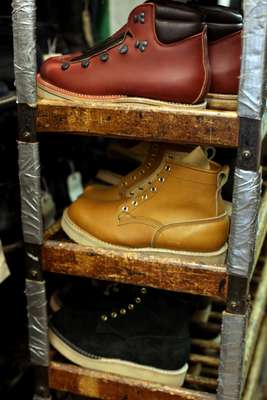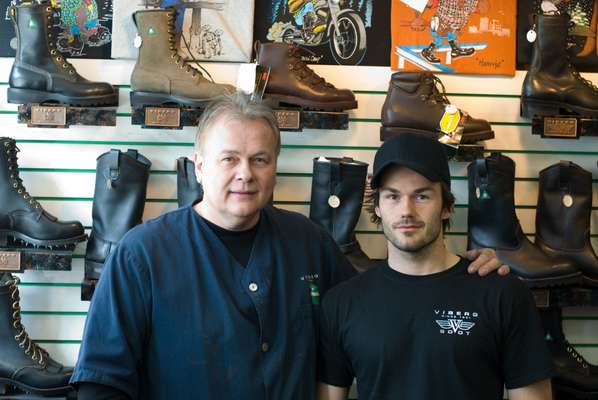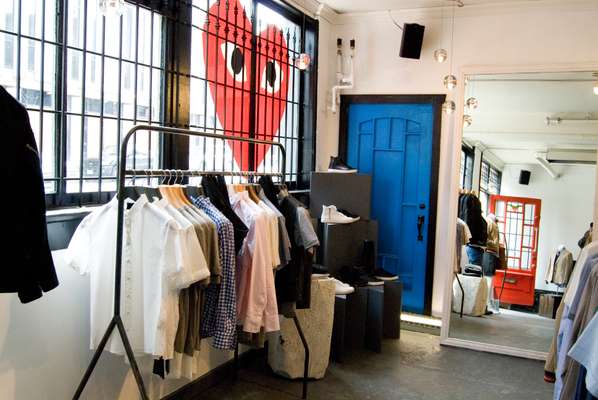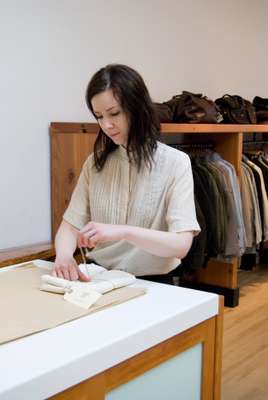 CYC Design Corp
Heavyweight fleece
Craig Atkinson started CYC Design Corp over nine years ago in Vancouver. Since then, the company has produced private label pieces for Beams, Arc'teryx and Supreme, along with its own in-house brands. Reigning Champ acts as the CYC factory brand, focusing on offering the best heavyweight fleece in the world. CYC designs and executes almost all of its production in the same building. Sourcing materials from Japan and Sweden, CYC's facility is in high demand with buyers from Japan and North America.
+ 1 604 877 0082
The Cowichan sweater
Knitwear
The Cowichan sweater is known for its heavy knit, shawl collar, and depictions of eagles, fish, buffalo and horses across the chest and has influenced ­designers such as Visvim and Number (N)ine.
Over the past two decades, the Cowichan knitters have become nearly extinct (the sweaters must be knitted in the Cowichan valley to rightfully take the name Cowichan), as the youth have lost interest in carrying on the traditional art.
However, two companies have begun to recreate the Cowichan-style sweaters in Vancouver's outskirts by using the knitting patterns, and updating the fit and materials used. Kanata Knits and Granted make warm and stylish sweaters and have won an international clientele. The two northwestern companies have all of their sweaters knitted by ­retired women or housewives, who usually work locally from home.
Minoru Hirano, creative ­director at Granted, says, "We pay special attention to detail and have refined the shape. We currently use finer yarn imported from New Zealand, which makes our sweaters lighter. Most customers prefer these modern sweaters to those of the past." Kanata Knits, + 1 604 273 3929
Granted, + 1 604 207 9392
grantedclothing.com
On the fringe of Victoria's downtown, Viberg Boots operates its quiet retail store for the locals, while just a couple of feet behind the shop wall its factory runs at full capacity. With 18 full-time staff, this is one of the last three factories in North America that still makes high-quality all-leather work boots and the workshop is buzzing with new production orders, many from shops and personal clients in Japan.
Glen Viberg has been producing handmade boots in Victoria for 39 years, since he took over the company from his father. He is excited about the new market. "It's keeping the factory busy and everybody working, which is all we can hope for right now," he says. Keeping it in the family, Glen has proposed setting up a Vancouver store with his 28-year-old son, Brett, over the next year.
+ 1 800 663 6388, workboot.com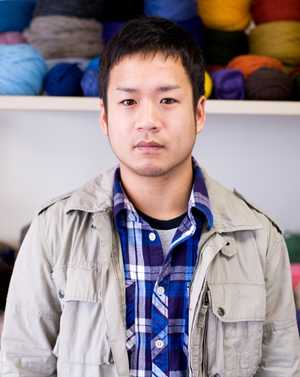 Minoru Hirano has learnt from his father's 30 years in the sweater business and now runs the company alongside his mother and sister. The firm has been producing hand-knitted sweaters for decades, but the most recent in-house label, Granted, is now in its second year and starting to be recognised for its high quality wool blends and West Coast aesthetic. After two successful collections with Victoria's Four Horsemen store, the brand is looking to grow substantially this autumn.
How long have you been working with your father?
My father has recently retired from the business but I have been assisting this company since I was a teenager. In total about 10 to 12 years now.
How important are environmentally friendly materials and methods?
Our wools come from sustainable farms that practise ethical land management. We try to use materials from suppliers that use non-harmful dyes and chemicals when producing our yarns. Almost all of our trimmings come from local sources. Also, we only use salvaged yew wood for our wooden buttons and zipper pulls.
How long does it take each sweater to be knitted and finished?
Most of our sweaters take about two to three days to produce. Our knitters have been with our company for many years and they are highly skilled.
What is unique about Granted's products?
Our designs are inspired by our experiences travelling abroad as well as locally. All our items are hand knitted here in Vancouver BC and if you look carefully no two items are exactly the same.
I believe that by using our traditional methods from my parents' company has taken Granted Clothing to a whole new level. These traditional designs and knitting methods are something that the new generation can appreciate and be proud to wear. It is a true Canadian clothing company that I plan to share with the rest of the world.
The humble market in Vancouver has a focus on retail's essentials. Each shop offers a unique product mix of established and local designers from the region as well as distinctly inviting atmospheres. The helpful sales people will gladly spend the afternoon chatting about the collection. Also refreshing are the naturally crafted interiors of Roden Gray and Lark, which were constructed by the shops' owners, using timber from British Columbia.
Lark
+ 1 604 879 5275
lark.me
This great space houses Barbour, Saint James, Chimala, Tannis Hegan and Alexander Olch. Beautiful merchandising, good music and fresh, collaborative products make this shop worth visiting. This spring Lark worked with Mackintosh of Scotland on a series of lightweight coats.
Gravity Pope + 1 604 731 7673 gravitypope.com While this footwear and clothing chain stocks some of the best labels in men's and women's collections, the stock is a bit too crammed in to do the products justice. Worth a search for the likes of Nom de Guerre, Margiela, Robert Geller, Common Projects and Grenson.
Roden Gray + 1 604 689 7302 rodengray.com
Displayed in the rugged interior are Wings+Horns, Robert Geller, Tim Hamilton and Band of Outsiders. You'll be greeted by a warm scent, helpful sales staff, and a strong selection of casual menswear.
Jonathan+Olivia + 1 604 637 6224 jonathanandolivia.com
Engineered Garments, Band of Outsiders, Rag & Bone and Our Legacy are the top choices for men, while Isabel Marant, Alexander Wang, Acne and Rachel Comey sit beautifully against the clean wood and cement shop design.