Fashion / Global
Fashion
Briefing
Tomorrowland's new Tokyo store, the Japanese womenswear label inspired by menswear, Lebanese designer Rabih Kayrouz's new ready-to-wear collection, and a Q&A with Monocle favourite Oliver Spencer.
Back to the future
Japan [TOMORROWLAND]
The opening of Tomorrowland's three-floor Aoyama shop, Land of Tomorrow, takes the firm back to its roots. "The owner Hiroyuki Sasaki wants to bring the shop back to its origins when he did most of the buying and was highly visible to the customer," says creative director ­Yasuhiro Sasaki. Brands such as Veronique Branquinho and Antoni & Alison are stocked and staff (including Ebihara Ken, right) are on hand.
Boots on deck
France [PARABOOT]
This striking deck-shoe-meets-ankle-boot is a collaboration between two Gallic brands: designed by Sultan Wash and manufactured by Paraboot. Although best known for remaking vintage clothing, Sultan Wash is launching its own line of contemporary designs this season. A commitment to the artisan over the industrial led Sultan Wash to this collaboration with Paraboot, which has repres­ented the best in well-heeled French manufacturing since 1908. The boots are made from waxed leather and finished by hand, and the two brands are planning a range of bags for next year.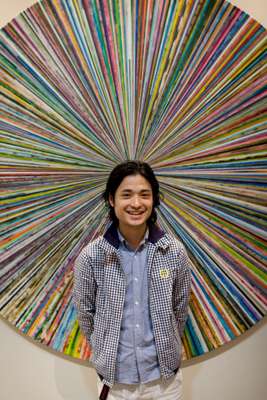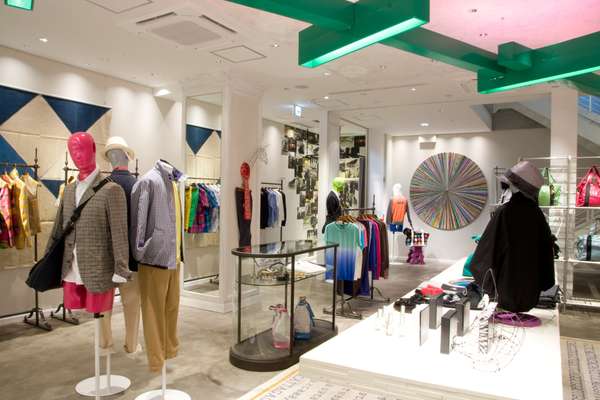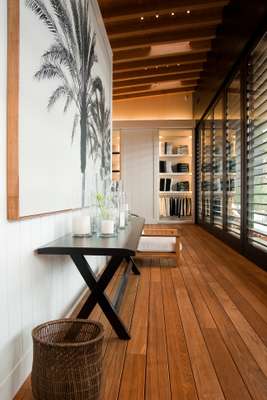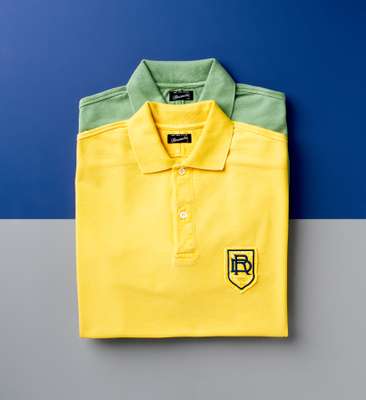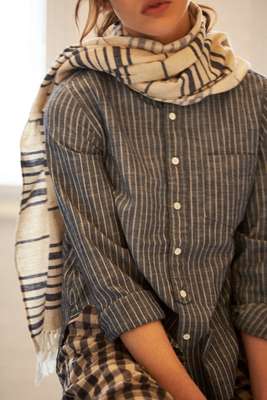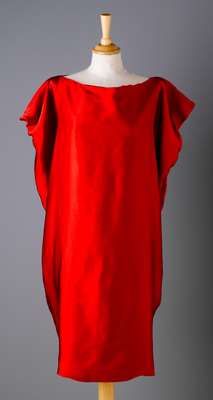 Easy linen
USA [JAMES PERSE]
Designer James Perse opened a new retail outpost in Malibu, California this April. The fifth shop in his home state, this branch on Cross Creek stocks Perse's range of home furnishings including soft cotton bed linens and yellow balau wood and canvas furniture – perfect for some West Coast livin'.
jamesperse.com
Available in 16 colours, in either Egyptian giza cotton or silk-cashmere, Drumohr's latest range of polo shirts is treated with a new "sympathetic stonewash" technique that does not dull or damage the material. The successful launch of its flagship store in Milan last year shows the company has come a long way from its Scottish roots – the firm was founded in Dumfries in the 1770s – and is looking to expand into new European markets.
drumohr.com
Now for the girls
Japan [PRIT]
"Women were asking for items from my menswear label Rinen in ladies' sizes, that's why I set up Prit," says Akihisa Matsumoto, founder of the Osaka and Tokyo-based womenswear label. Specialising in casual chic with a masculine edge, the label includes smocks and scarves. The brand prides itself on its Japanese provenance: "We get our wool from Aichi prefecture, our cotton from Shizuoka and our jersey from Wakayama as that's what those areas specialise in," says Matsumoto.
trip-inc.com
Navy deal
Japan [VISVIM X SOPHNET.]
Visvim has remade its back-pack in navy exclusively for Sophnet., the Tokyo-based brand (see issue 22). The bag is made of "bullet-proof" nylon, with soft elk leather on its base. On the side, there's a small embroidery of a scorpion by London-based Tom Hingston Studio, a favourite of Sophnet.'s founder Hirofumi Kiyonaga.
soph.net
Turnbull & Asser brothers James, Sam and Liam Fayed have partnered with family friends Paulo and Carlos Goncalves to create Bespoken, a line of blazers, shirts and knits. The fresh take on historic luxury combines a slim-fitting silhouette with traditional details of British tailoring and attracts a new generation of customers. "A young, scruffy-haired lad who may enjoy a whisky and believes in the classics of quality and style," says head designer Sam Fayed.
bespokenclothiers.com
Beiruti beauty
Lebanon [Rabih Kayrouz]
Lebanese designer Rabih Kayrouz's first ready-to-wear women's collection is coming to Europe at the beginning of July with the opening of his showroom in Paris's 7th arrondissement. Judging from Kayrouz's couture line, which has been very popular among Beirutis since the launch of his Maison Rabih Kayrouz label in 1999, everything's set for success. Inspired by the oriental technique of folding fabrics, Kayrouz says, "I want my dresses to be timeless and sensual, not just sexy and beautiful." This double-satin silk couture dress is testimony to that.
maisonrabihkayrouz.com
Q&A: Oliver Spencer
Designer and founder of Oliver Spencer, London
Oliver Spencer, a Monocle favourite, has found a tailored way to branch out into e-retail.
What were your concerns when putting the brand online?
For the shop, I worked with tradesmen and chose every last hook and hanging rail. Online, you have to relinquish some control, so getting the right people to translate your vision is essential.
Why establish an online presence now?
The decision was purely down to the brand – rather than the economic climate. It's a natural continuation of what we're about, which is building a complete lifestyle around the brand.
What opportunities and risks does online present to fashion and retail?
The concerns about e-commerce are valid because the lack of boundaries online brings challenges as well as opportunities. Websites should never be an alternative to the shopkeeper model of retail and I still want people to come and gulp the air in store. Department stores in the UK have forgotten what good service means. We are concentrating on being good shopkeepers – both in store and online.
oliverspencer.co.uk