My last meal / Paris
Frédéric Malle
Frédéric Malle is a perfumier who knows his croissants, which is why he chose the Café de Flore in Paris – the hang-out of French philosophers in years gone by – for his 'last meal'. He owns three shops in Paris and his scents are sold across Europe and the world.
"Because I was raised close to here but now live in New York, I loved the idea of having my last meal where I started, coming full circle. And I like the idea of doing it at the epicentre of my world: St-Germain-des-Prés. I used to come to the Café de Flore all the time as a kid on my way to and from the cinemas nearby. It's like a second home, my little oyster.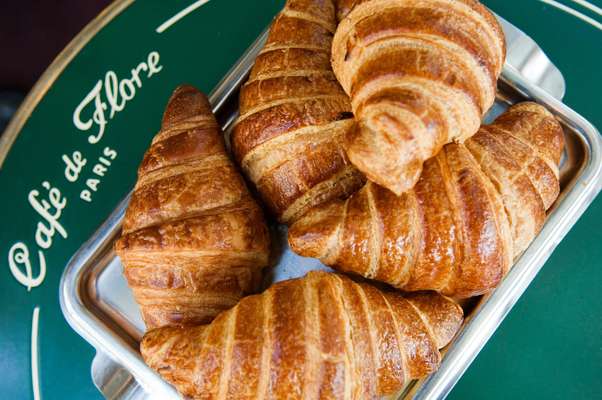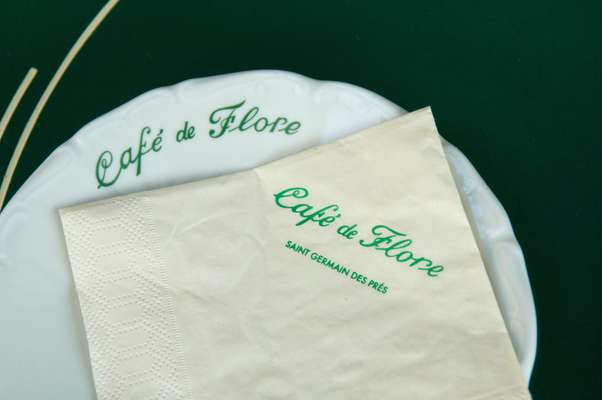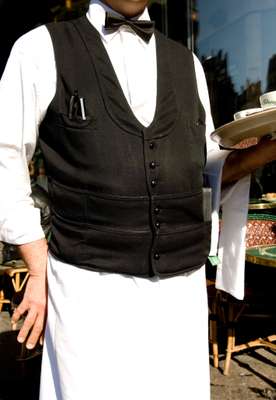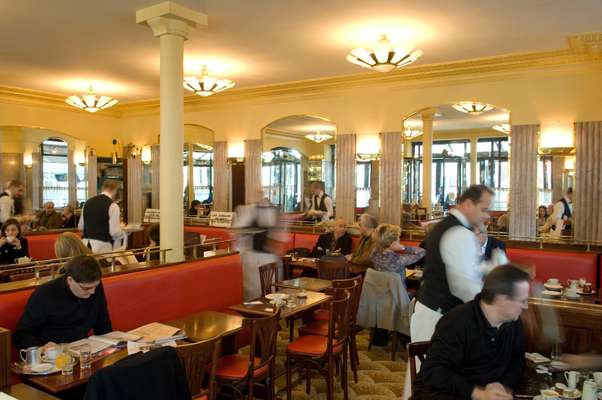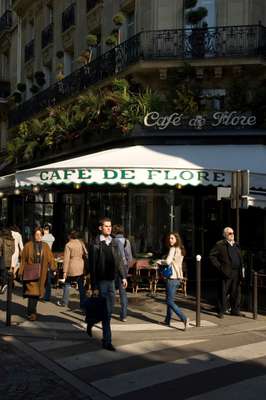 What I love in the morning is arriving from a foreign country and having breakfast very early and seeing people pass by. It's not about observing the world with a microscope but having a running image of life, like a continuous feed. I have two preferred seats. There's this one, at the corner of the terrace facing the street, and then my other spot is inside to the left, next to Marie Hélène at the till. If you're in a place that you're so comfortable with that it's part of you, then it is a neutral setting. The place erases itself and the people stand out more as a result. It's just an incredible frame for great moments. Another reason I chose this place is that I wouldn't have to plan on whom to invite. Since I always run into people I know, I'd leave it up to chance to decide.
My favourite of my uncle's [Louis Malle] films is Le Feu Follet and there's a whole scene that's filmed here. Basically it's about a man who lives in St-Germain and what he does on his final day alive. It's an ­incredible portrait of the neighbourhood during the 1960s. It's strange, but I hadn't thought of the link to what we're doing here, until now. I don't come here for the food. This is a sort of place where the food is quite basic – French snacks, essentially. It's very good quality though, so you have the best croissants, the best saucisse de Francfort. It's children's food at adult prices. I very often have the Francfort for breakfast to the great disgust of my friends. But sometimes you want a real meal for breakfast or you're so jet lagged you don't know where you are.
But today I want the simplicity of an excellent croissant. They offer two croissants here, one from the Bonbonnière de Buci, a bakery nearby, and another from Dalloyau. I always ask for the Dalloyau croissant. I like the idea of being committed to one side. It's the most decadent croissant that you can possibly find. There's so much egg in there it's almost perverse. But for a last meal, you need to indulge."
Profile, menu & venue
Profile
Born into a family of fragrance giants (his grandfather started Christian Dior's perfume division), Malle has been surrounded by sweet scents his entire life. In 2000, he launched Editions de Parfums Frédéric Malle to highlight the hidden stars of the industry: the noses, or perfumiers themselves. In his luxurious range, each scent is a unique collaboration between editor and artist.
What he ordered: A pot of coffee and two Dalloyau croissants from the pastry tray. Don't be afraid to ask for the superior pastry.
Neighbourhood regulars mix with tourists, intellectuals and club kids at this old-world stalwart where arrogance and atmosphere are always on the menu. Which is, of course, why you should go.
cafe-de-flore.com