Media / Global
Media
Briefing
Cartoons meet car-making as Tokyo animators move in with Toyota. Plus, we ask book publishers Harper Studio why it's betting on blogs, and preview tactile new photography book.
Toon crossing
Tokyo [ANIMATION]
One is the world's largest car manufacturer, the other is Japan's leading animator. But ­despite their apparent differences, Toyota and Studio Ghibli, the company run by Hayao Miyazaki, have formed an unexpected alliance.
The Japanese animation company – behind a string of hits including Spirited Away – has opened a studio in Toyota's headquarters. "Ghibli West", as the new studio has been dubbed, is located in Toyota City, three hours southwest of the capital, and will be home to 30 animators for the next two years.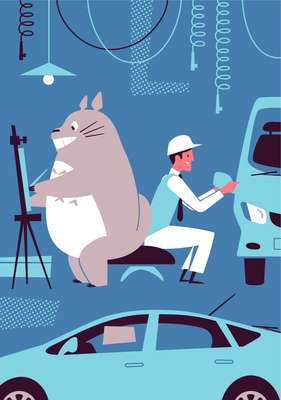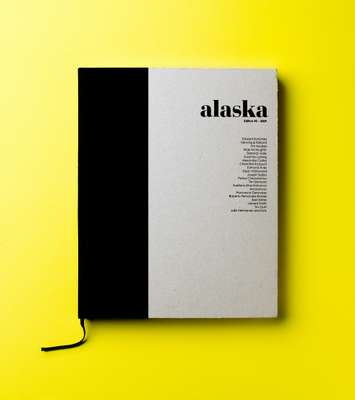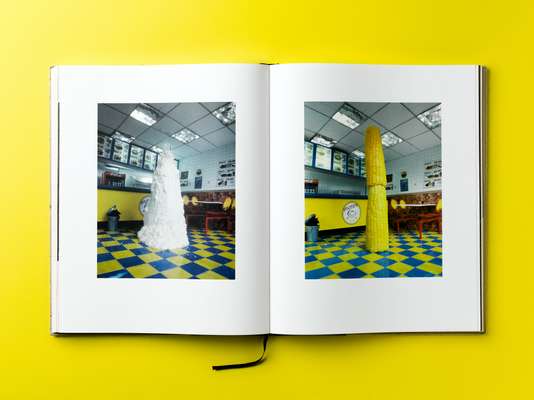 The idea came about after Studio Ghibli producer Toshio Suzuki was taken on a tour of the facility three years ago. Describing the "seemingly irrational idea" of moving animators to a car manufacturing facility, Koji Hoshino, president of Studio Ghibli, says: "We strongly believe that working alongside the top automaker's research and development team will provide stimuli and tension, which will be a plus in the development of new animators and the quality of their work."
Ray of light
Japan [TECHNOLOGY]
Thanks to IIDA, a new sub-brand of Japanese mobile phone company AU focusing on design-oriented handsets, the days of bulky projectors are numbered. Designed by Ichiro Iwasaki, the diminutive 5cm x 11cm Pico projects to distances up to 1.5m and neatly plugs into the Iwasaki-designed slick G9 mobile. We can't wait to dim the lights for our first impromptu YouTube screening.
Are you ready for the chorus?
iPhone lighter
As Apple celeabrates the download of its billionth iPhone application, possibly with an iBeer or two, smoke-free gig-goers have been swaying along to power ballads holding the iZippo, a picture of a lighter that illuminates your screen – beautifully pointless.
Velvet fist
UK [BOOKAZINE]
Not to be confused with a state-run deer-skinning periodical from Palin country, Alaska Editions is a sumptuous photography anthology produced in London and printed in Sweden with old-fashioned attention to detail and longevity, sustainability and tactility in mind.
"We play with materials to please as many senses as possible – touch, sight and the smell of the ink," says publisher Leon Woolls, of his velvet and dry board-bound bookazine. The shots are the stars though: a simple layout showcases beautiful images from Edward Burtynsky's Martianesque Australian minescapes to Svetlana Khachaturova's tarpaulined statues via Noel Mclaughlin's moody Palm Springs series. The bi-annual bookazine springs its second issue onto carefully selected shelves from mid-May.
alaskaeditions.com
Q&A: Debbie Stier
Harper Studio Associate Publisher, New York
Harper Studio, a division of Harper Collins, paid a six-figure advance for the blog, This is Why You're Fat, three months after its online launch. Debbie Stier explains the blog to book phenomenom.
Why is Harper Studio different from traditional publishers?
We offer writers a 50/50 profit share versus the traditional royalty model. Costs, earnings and advertising are shared.
What was your first blog acquisition and how will the book version differ?
It was I am Neurotic, a blog where people write in their neuroses. The book, unlike the blog, will contain photos.
What does buying blogs mean for the book industry?
There are lots more opportunities to connect with the reader directly: people read more on the internet and hand-held devices, which can be enhanced with photos and video.
Five blogs to make you smile: