Fitness fair / Essen
Muscle display
The fitness industry appears to be outrunning the economic downturn. At the Fibo trade show in Essen in April, optimism was high – and so was the number of million-euro equipment deals.
"Fitness and wellness are recession-resistant," claims Luca Ceccaroni of Italian gym equipment brand Technogym as he stands next to the company's stand at Fibo, the leading fitness trade show in Europe, held at the end of April in Essen – yet another German city that has a stranglehold on trade fairs. Over 10 per cent of trade visitors to the three-day event made orders of more than €200,000 and 3 per cent made orders worth more than €1m. With attendance and exhibitor numbers up significantly on last year, Ceccaroni's claim seems correct.
It's not necessarily all big bucks in the fitness business. With seven vast halls at the convention centre, a day's stomp round does show the extent of an industry renowned for gimmicky products promising outlandish results in all their infomercial glory. By the time you get to Halle 7, you find massaging hula-hoops being spun by an Elvis lookalike and a nasty ab-busting bouncing Lego-style cube from South Korea-based Twistrun.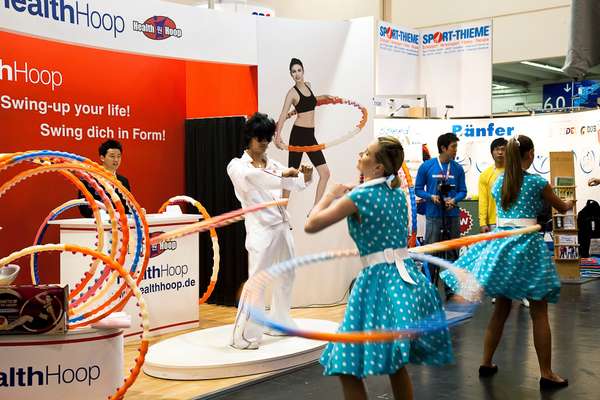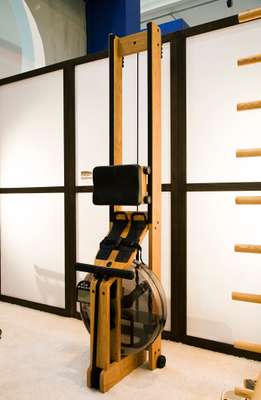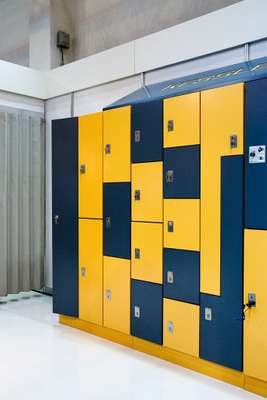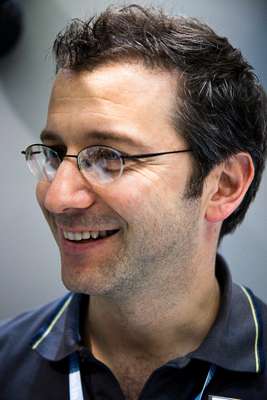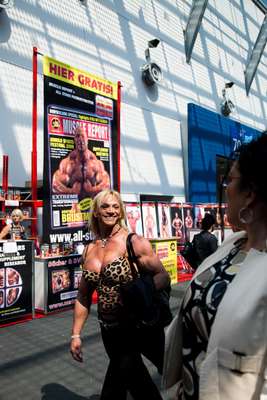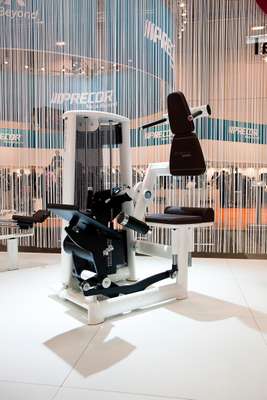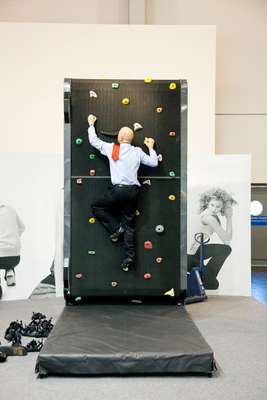 Back by the entrance though, and it's the big boys of the bicep biz taking centre stage. Turning over €400m last year, Technogym is an industry leader: its machines are used in more than 50,000 gyms. The firm has made its name with a sleek approach to design and, tellingly, only half of the team made it to Fibo, the rest were at Milan's Salone del Mobile design fair. The company is also known for its accessibility, making equipment we can all master. In a hall of machines that look as user-friendly as a Nasa flightdeck, its Easy Line range – built for gymphobes – stands out for its simplicity. The machines have already been installed at a Liverpool public library, "to help the old ladies exercise at their leisure", says Ceccaroni.
The image of grandma gently working her deltoids over a Jilly Cooper novel is not one the attendees in the high-energy protein-heavy main hall at Fibo would be able to cope with. Since playing host to the launch of Power Plates (for the uninitiated, it's a platform that wobbles to ­maximise your workout) back in 2002, here is where market leaders such as Nautilus, David Sports, and Milon premiere their cutting-edge designs.
The climax of Fibo is the presentation of the Innovation Award. This year, it went to Dieter Quartz, the softly spoken inventor behind Enformax Europe's Enforbike, an innovative fitness bicycle with a chain that deliberately vibrates for extra pump.
As is the case with so many trade shows, it's not a long walk to reach the inane from the innovative. At Terra Art's stand, representative Rüdiger Stöcker joyfully describes how his electronic probe machine, sweetly called Liema, "reduced one visitor's waistline by 4.5cm in just 45 minutes" earlier that morning. The grimacing model currently being buzzed to within an inch of her life seems less keen on bidding farewell to her belly.
With separate "pavilions" dedicated to Korea, Taiwan and China, you also get a glimpse of how the industry's food chain works. Most of these brands produce low-grade gym equipment that western fitness firms buy and add their brandname to. James Hsu from SRS in Taiwan, says, "People still want to work out, even in tough economic times, so the larger machines designed for gyms are selling better and better. It is our busiest year ever."