Salone Internazionale del Mobile / Milan
Salone stars
At Rho, the Salone Internazionale del Mobile's main stamping ground, over 2,500 exhibitors were spread over 490,000 sq m. The city's showrooms and galleries were bustling too and the Euroluce lighting fair, was equally switched on.
The sun shone and spirits were high at this year's Salone in Milan. A tentative build-up (earlier this season, both IMM Köln in Germany and Maison et Objét in Paris appeared on unsure ground), gave way to a vibrant and bustling event, which spread from the vast Rho exhibition halls to the city's showrooms and galleries. Behind closed doors a collective sigh of relief was breathed by the buyers, press and manufacturers who descended on Milan. Once again Salone lived up to its reputation as the world's biggest and most important furniture fair.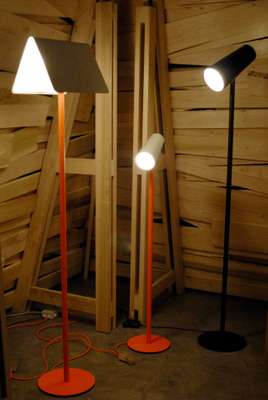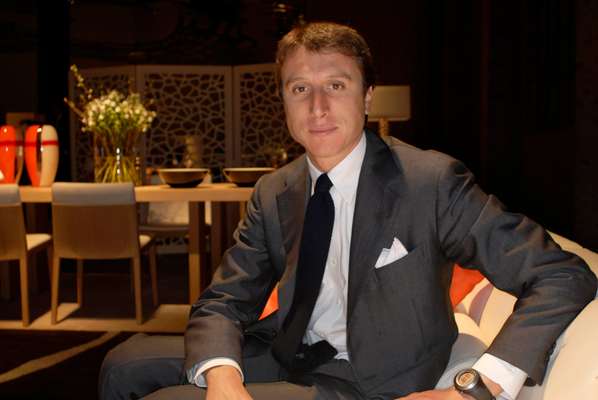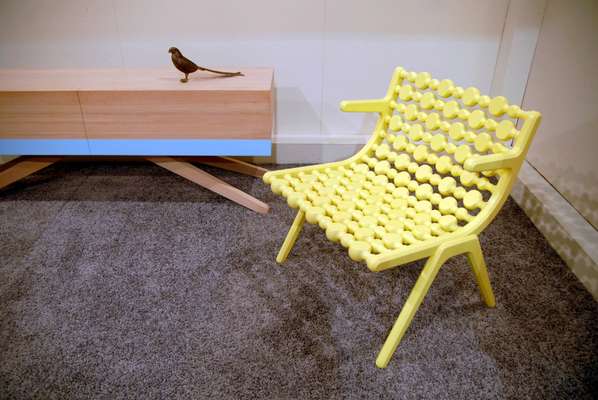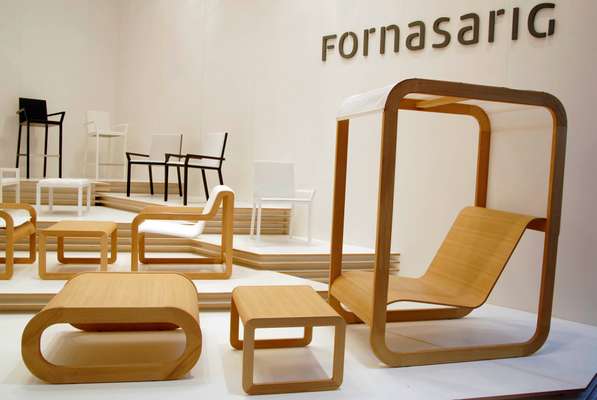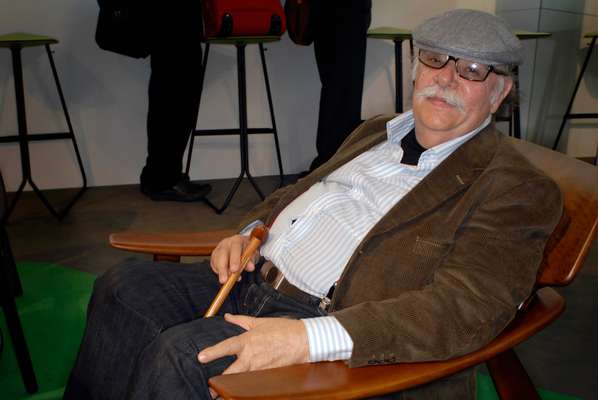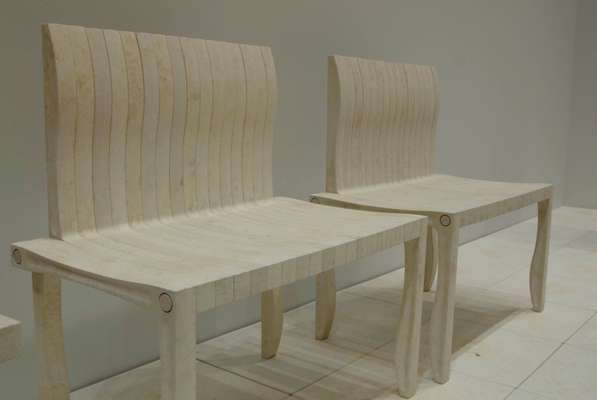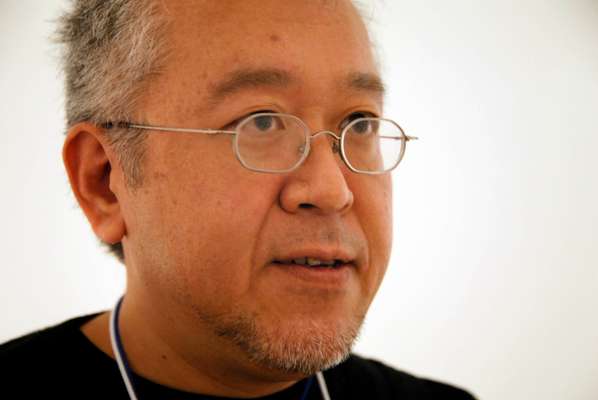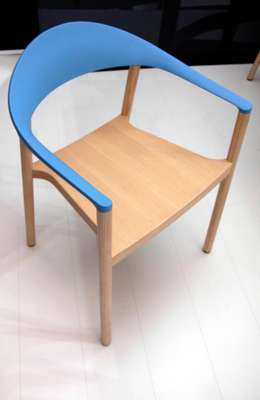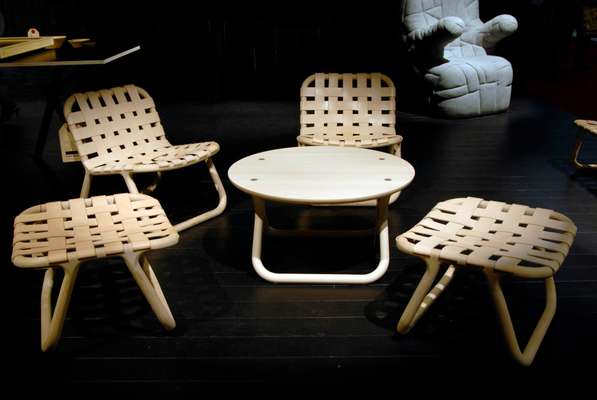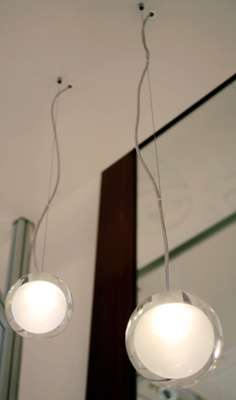 There was a focus and clarity to collections. Firms continued to invest in ­innovations, but chose to present a few select pieces, rather than making a grand show. Artek's "One Chair is Enough" slogan, which was splashed across its stand (the Finnish manufacturer chose to present just one key piece, the 10-Unit system designed by Shigeru Ban using paper company UPM's technology), sum-med up this considered mood.
With some opting to quit the hectic fairground in favour of a more intimate space in town (Italian furniture group Poltrona Frau brought its brands under one roof in an exhibition on via Savona), meant that smaller northern European companies could muscle in. Making their debuts were Danish firms Fredericia Furniture and Normann Copenhagen.
And the launch of Skitsch – a brand which offers pieces from leading designers – brought a serious retail offer to Milan. It was the year the designers went back to the drawing board and didn't pretend to be armchair global economists.
Tucked away in Rossana Orlandi's gallery, Dutch firm Weltevree, founded in 2007, presented a witty collection. The Axechair uses axe handles for legs.
weltevree.info
Gothenburg-based design studio, Brikolör, made its debut at SaloneSatelite. The elegant but simple wooden prototypes will be made by Swedish cabinetmakers. We've got our eye on the larch Våglärk cabinet.
brikolor.com
Up and coming German designer Sebastian Herkner launched a thoughtful collection reinterpreting traditional craft techniques. His Albion chair, in maple and leather, looks like a future classic.
sebastianherkner.com
Zanotta's Canaletto table is a luxurious design in walnut by Emaf Progetti.
Offecct's Soundwave Village acoustic panels by Claesson Koivisto Rune are inspired by Beijing's city-scape.
Patricia Urquiola's Night & Day is a comfy couch produced by Molteni&C.
The simple Bucket light by Naoto Fukasawa is part of Panasonic's new Modify collection.
Craft gets contemporary with the Concorde table by Emmanuel Gallina for Poliform.
Plenty of firms presented outdoor collections this year. With the warm weather approaching, here's what we'd order for our roof-top terrace.
B&B Italia's Reel pouffe, designed by Atelier Oï, made from woven fibres.
Ideal for catching the rays, the Framura sun lounger for De Padova designed by Silvia Suardi and Sezgin Aksu.
The upholstered Road sofa by Roda, crafted in teak – perfect for both living room and terrace.
You get extra privacy with Setsu & Shinobu Ito's simple SWA cell and chair. Made in oak, it's manufactured by Fornasarig.
The Clip chair and table will fit into any tight space. It's designed by José A Gandía-Blasco for Gandía Blasco.
Kenya Hara, designer
Hara curated Senseware at the Triennale. The exhibition looked at emerging technical fibres from Japan. "The aim is to show the possibility of a new field," he said.
Matteo di Montezemolo, Poltrona Frau Group vice-president
Montezemolo was confident about the group's move from Rho to via Savona. "This is the ideal place to stay open late. It's a very flexible space," he said.
Shigeru Ban, architect
Ban "wanted to design something very basic with the idea that it can last". His 10-Unit system for Artek (pieces slot together to make chairs, benches and tables), is made from sustainable wood-plastic by UPM.
Sergio Rodrigues, architect
ClassiCon presented its collection by Rodrigues, first shown at Köln. "It's marvellous to see all the creativity," he said.
Rolf Fehlbaum, CEO of Vitra
Product development can be frustrating but "when it comes together the joy is tremendous," said Fehlbaum. One of Vitra's most challenging pieces to date was the new Vegetal chair.
Roberto Pompa, CEO of Roda
"The time to show off has finished," said Pompa. Roda's Road outdoor collection, designed by Rodolfo Dordoni, was inspired by 1950s and 1960s Scandinavian furniture.
Shining bright alongside the main furniture fair was the biennial Euroluce lighting show, which involved 525 firms spread over 43,000 sq m.
"Crisis makes opportunity and space in the market," says Carlo Urbinati-Ricci, CEO of Italian lighting firm Foscarini. At Euroluce, stands were big and bold and a sense of defiance was coupled with an optimistic outlook. Nemo, the lighting brand of the Poltrona Frau Group, doubled its collection, showcasing 12 new lights, while Flos presented 14 new products, including rustic outdoor lighting by Patricia Urquiola. Artemide went futuristic with Carlotta de Bevilacqua's Space Oddity. Artemide CEO Ernesto Gismondi commented, "There's definitely lots of colour."
September 1 heralds a pivotal moment in lighting history. Under a new EU directive, the incandescent light bulb will be phased out, and ultimately banned, in favour of the more eco-friendly and energy-saving halogen, LED and compact fluorescent bulbs. At the fair, many manufacturers re-released classic models that adhered to this new law. Artemide launched four eco versions of its Tolomeo light.
Although purists claim the new bulbs emit a harsh white light, Lee Dryden at lightbulb manufacturer Osram, disagrees. "Companies on the front wave of developing energy-efficient technology have come up with an extensive range of products with warmer colours," he says.
The ban is expected to reduce CO2 emissions by a staggering 32 million tonnes.