The entertainers / Global
Show starters
Worth billions but well below the radar; big in China but overlooked in London; consummately professional but often part-time – the lounge act is a fascinating and uncharted universe. Monocle explores an undervalued talent pool.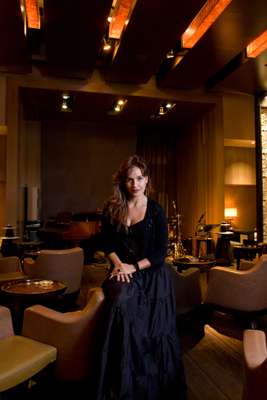 In the lobbies and lounges of hotels, in cocktail bars, rooftop restaurants and on stage in casinos and on cruise ships lives the other half of the entertainment industry. The half that makes its living crooning standards over the clink of ice cubes, belting out cover versions to gamblers or pulling rabbits out of hats poolside.
It's a world where The Carpenters are the most requested, where jazz is better loved than pop, where audience attendance is often accidental rather than devotional and where acts answer to the same manager who ensures napkins are arranged as neat rosettes. This, too, is a world of entertainers whose triumphs are not televised or sold as CDs – they're pure performers in a universe where entertainment beats ego. Welcome to the enticing world of the entertainers.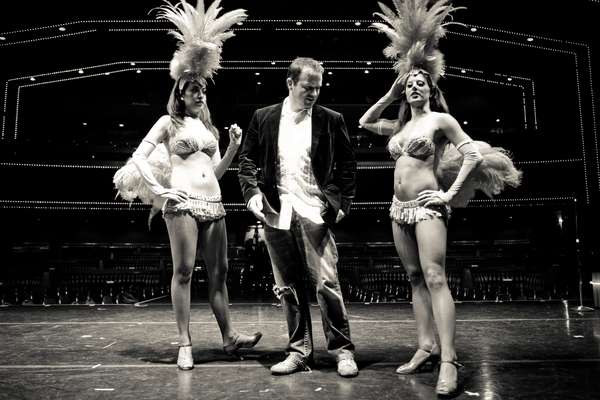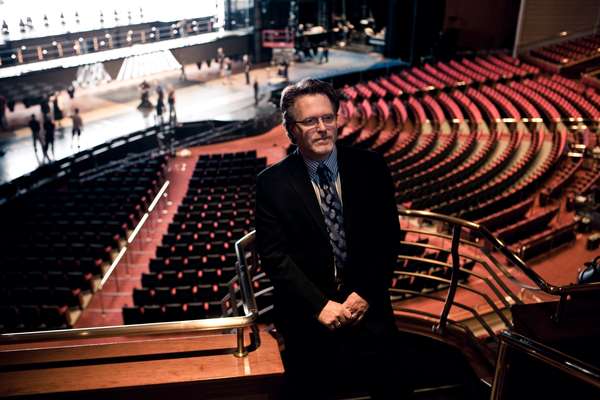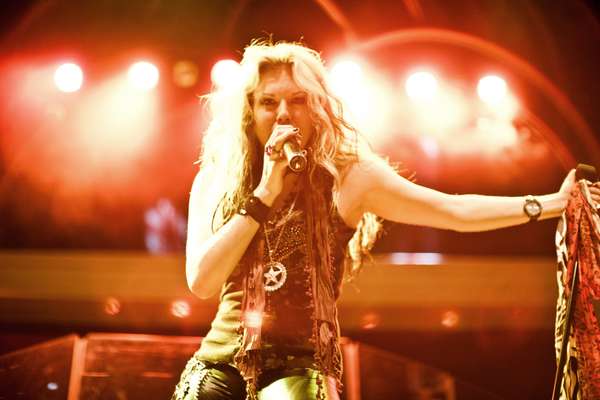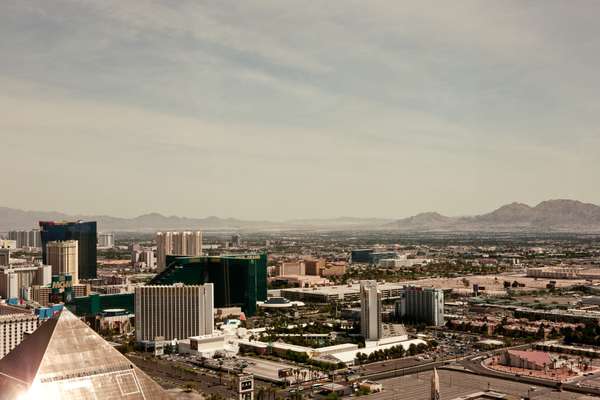 The gaming mecca has diversified from roulette to machines, magicians and Cher. Over 70 per cent of visitors now take in a show.
Nathan Burton, magician, Flamingo
"My dream since I was four years old was to be a magician and someday have my own show in Vegas. I'd never been to Vegas but knew about shows and big casinos and showgirls. I grew up with David Copperfield on TV and wanted to be like him. Now I perform down the street from him, he comes to the show and we're friends. It's kind of wild that your idol as a kid comes to see you perform.
I do comedy illusions. Everybody in Vegas has their niche. Copperfield is the cool, sexy guy. Lance Burton is traditional in a tuxedo. I'm kind of the boy next door with cool toys and weird stuff. Vegas is the Broadway for a magician. There are 100 other magicians who have a show that is good enough and can take my slot from me in two seconds.
I do a trick called the Microwave of Death. It's a giant microwave oven and I have to escape within 10 seconds. It's a spoof on Copperfield's big escapes. I go in with handcuffs and don't make it out in time; come out 'burnt'. I do a thing where I have a giant steamroller flatten me into a paper picture, roll it up, stick it into a cannon, shoot me out and reappear in the audience. That gets the biggest reactions.
The first year I was not sure if I was going to make it. Then I was on the first season of America's Got Talent. It was the number one show of the summer and tickets sales started going crazy. My show at the Flamingo is close to sold out five days a week – 600 to 680 seats per night. I just signed for another three years. But if I don't sell tickets, I'm out.
What's more important is the business side. Ninety per cent of my day is spent on business – overseeing ticket sales and design. Even the biggest star has to be smart about the business."
Shows per year: 300
Managed by: "I handle the contracts"
Where next? "We're staying in Vegas"
Scott Schecter, VP of Entertainment for Harrah's Casino Hotels
"My day is a mixture of dealing with agents and managers on the talent-buying side and then working with each of the 30 North American properties to shape what's relevant for their market. The rest of my time is focused on Las Vegas properties – getting all the rooms programmed and evaluating new contracts for resident shows. Vegas is a destination town with a three-day visitor turnaround. Performers typically operate on a three-year cycle.
In the past, a performer's booking didn't hinge on how many tickets they could sell, it was more about hotel branding, so customers got free tickets to shows. Now it's about booking talent that can stand on its own and sell hard tickets.
Cirque [du Soleil] was game-changing. They emerged when Vegas was a place for people at the end of their ­careers. Celine's show was a watershed moment and established a new trend, where current headliners, Cher and Elton John, could come and create a production.
Caesars Palace was made for Celine. She performed 716 shows here over five years. Elton John just closed a five-year run last month. He did 242 shows. Caesars Palace has been consistently in the top three for ticket sales in the world.
Most performers who have emerged in Vegas are not well-known outside of it. Danny Gans is a big deal here. And there's Terry Fator, who won America's Got Talent. Classic rock is really strong. Madonna is always on my list. I can make it work for her creatively, but can you make it economically feasible for an artist of that calibre to play 4,000 seats and draw a salary? I don't know."
Harrah's entertaining facts:
- Harrah's is the largest casino company in the world with 53 properties around the globe and 43 ticketed entertainment venues in North America.
— There are 5,000 programme nights per year across the enterprise.
— Harrah's shares programming partnerships with C3 Presents and AEG Live, two of the premier concert promotion entities in North America.
Nikki Wambolt, singer, Mandalay Bay
"Vegas is the entertainment capital of the world. That's why I moved from my small hometown in Maine. I don't know if I moved to be discovered. But, in a way, yeah. My ex was a keyboard player; we packed everything in our car and drove to Vegas. We had sold our hotel and said, 'Let's not look for jobs in this small town. Let's try to make something of our music.'
I started out as a front desk clerk at the Rio Hotel & Casino. And they have cocktail waitresses who sing and dance. I was sure I could get up there and sing and serve drinks. So I auditioned for it and got it. I switched over from front desk clerk to 'bevertainer'. Cocktailing in Vegas is great money. Back in the day, we had a lot of whales – big gamblers – they'd have stacks of $5,000 chips. So a $100 chip to them is nothing. I still can't get over that. I think the most I ever made in one night was $2,200. Cash! But I got sucked into the money of the cocktailing and lost sight of what I was here for.
I auditioned for female front for a classic rock band and got the job. Aquarius has been together for two years. We play Mandalay Bay – two to four nights a week; three one-hour sets with a break in between. We get a revolving crowd because we play in the centre of the casino.
Our set-list is awesome – we do 'Foolin' by Def Leppard, we do 'Long Time' by Boston, 'Carry On My Wayward Sun' by Kansas – real concert ­anthems. Lots of people love us and will stay all night long and come back on ­repeated nights. I've had people come back a month later. That says a lot for Vegas. It's a tough place, but if you're making it, it's decent."
Shows per year: about 150
Managed by: Jason Tanzer at Dustree Productions
Where next? "Seattle, then Phoenix"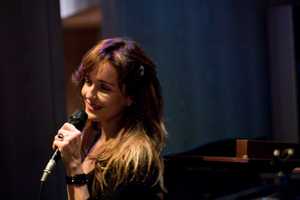 The Grand Hyatt Tokyo's bar is considered one of the top slots for singing the standards for many an international act.
Vanessa Falabella, singer, Maduro Bar, Grand Hyatt
"I've been singing since I was nine. I started out singing TV jingles, sang through my teens and then spent four years studying tourism and hotel management at university. I'm totally fascinated by hotels. I love observing everything from the silverware to the service. If I'm singing and I can see a table has been waiting for too long, it bothers me! But this hotel is really looking after me. I've been singing on and off with the Hyatt group for 10 years and this is my third time in Tokyo.
I love to entertain and share good moments with the audience but it's a hotel, so people come and go during the evening. I like it when they stop talking and listen, but I get that when I do my own concerts in Brazil. I always make sure I have a lot of fun. The Japanese audiences love samba and bossa nova.
Hotel singing is only one part of my life. I do my own concerts and theatre and I just produced a short film – a thriller – in Brazil. I live in São Paulo now but I used to live in New York. I stopped there on my way here and did six nights at jazz clubs. The saddest part is leaving my family and boyfriend behind in Brazil. I had to leave my dachshund, too.
I brought my outfits with me – some sparkly numbers, some a bit more 'street'. They like the jazz singer look here so I do a Billie Holiday or Ella Fitzgerald style. During the day I rehearse, go to the gym, or go sightseeing. I'm writing a blog about Japan – 'From Tokyo with Love'.
I'm a big hugger which surprises people. In Brazil the first time you meet someone you kiss them – it's standard. I think I'm breaking down a few barriers here!"
Gigs per year: 160
Managed by: Time Office in Tokyo
Where next? São Paulo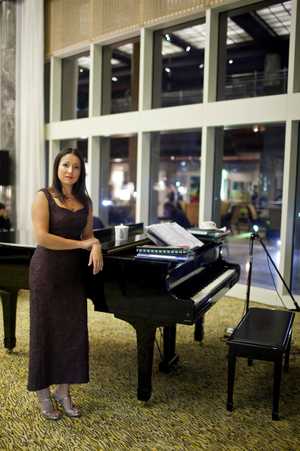 The capital of the UAE is a recent hotel boomtown. Starlight Events Management, one of the largest talent agencies is based among the sands.
Svetlana Moreva, pianist, Le Royal Méridien
"I'm from Voronezh in Russia but the sunshine makes me smile, so I moved to Abu Dhabi. I've been here for two-and-a-half years. I used to play in the bar in the Méridien. In the bar, more people speak to you – in the lobby they open their laptops and put in their earphones and I think, 'What am I doing here?'
I play light jazz but it depends on my mood and the people who are around. If they're locals I can't play 'Take Five', they think it's just noise. I play some Arabic music or some love songs, something smooth. I play four sets of 45 minutes, six nights a week. I used to be bored, but now I think, "if they're happy – I'm happy."
I don't just play piano in the hotel, I teach expats how to play. I'm not really allowed to, but what am I meant to do all day? I want to do some serious work, too, you know? In summer I'll go back to the Moscow Academy of Music and work on a production of Carmina Burana.
My most requested song is from ­Titanic – 'My Heart Will Go On' by Celine Dion. But I don't really mind. I'd earn more money if I just taught the students but I like to perform. Most people come here for the money – but I came here because it's life – and when I get fed up I'll go somewhere else."
Gigs per year: over 300
Managed by: Starlight Events Management
Where next: Russia
Scott Sorensen, director, Starlight Events Management, Abu Dhabi
"I'm an Aussie, but I came here six years ago from England. I came as a musician first but made the switch to being an agent pretty quickly – I got sick of playing 'Hotel California' to a bunch of drunks. I started managing the entertainment for one or two hotels and it just grew; now I look after 88 hotels around the world – we're the largest supplier worldwide with 5,000 acts on our roster.
I've been in the industry a long time and know what's good. We've started knocking on the door in China where it's working out very well for us. There are 20 cities making up 100 million people that you've never heard of.
There's Dalian, Shenzhen and Sanya, the biggest Chinese destination for Chinese tourists – it's like Hawaii – 55 big ­international hotel resorts that all need bands, beautiful! Recently, it's got even more competitive – for every contract that comes up there are 30 bands going for one gig – hotels are using the financial crisis to their advantage and really coming down on budgets.
A lot of the musicians we deal with really think they're Bon Jovi and there are a few problems with egos. But we're a hotel supplier, in a way we're no different to someone supplying knives and forks, only knives and forks don't turn up for work drunk. I've always been a rock'n'roll guy and this is how I live it now. Instead of sleeping in buses, it's five star hotels.
I just picked up a gig in the Maldives. You get your business done in 15 minutes and spend two days on the beach. And it's still a good deal for a musician, too. If I was 19 and someone offered me 400 quid a week clear, no bills and I got to travel the world, I'd jump at it."
Starlight Events profile:
- Starlight has seven staff across Abu Dhabi and Hong Kong with 120 contracted musicians worldwide.
- Starlight is valued at 15m dirhams (€3m), turnover last year was 8m dirhams.
- The main competitors are John Belmont agency based in the US and Seagulls Promotions for the Asian market.