Property prospectus / Colombia
Villa de Leyva
This small colonial town offers great opportunities for overseas buyers thanks to the ease and low cost of purchasing property. It is an enclave of painters, writers and colourful drop-outs, who have flocked here for the mild climate, fantastic light and stress-free existence. Oh, and the magic mushrooms.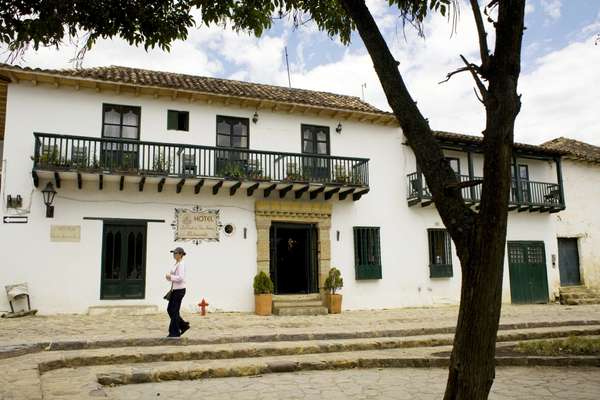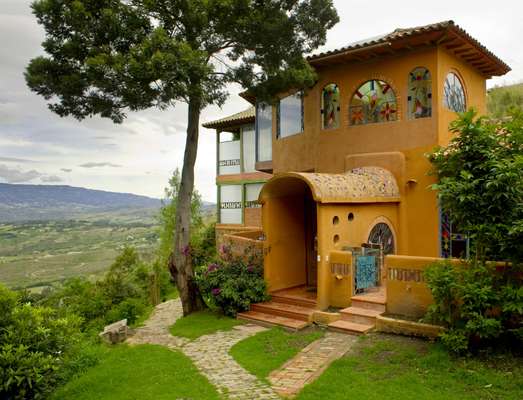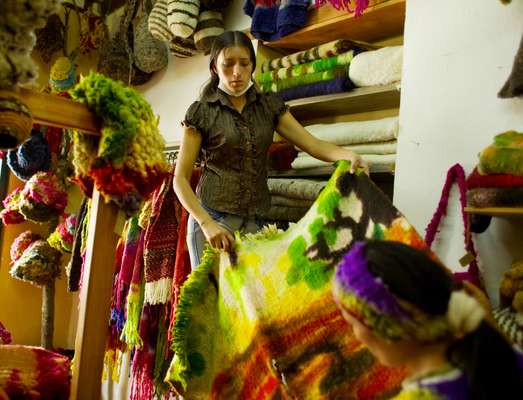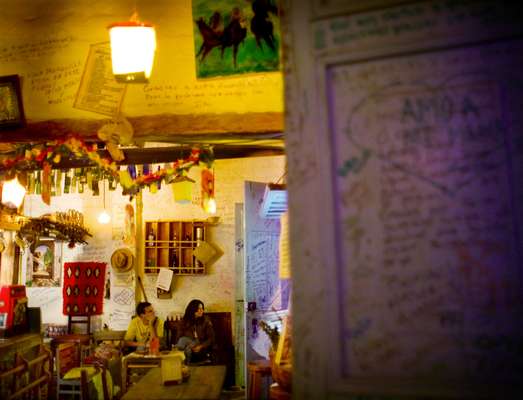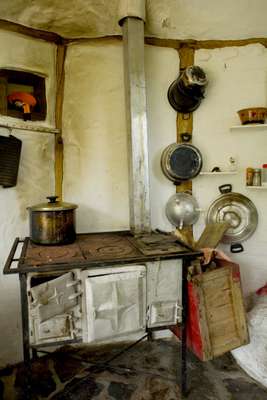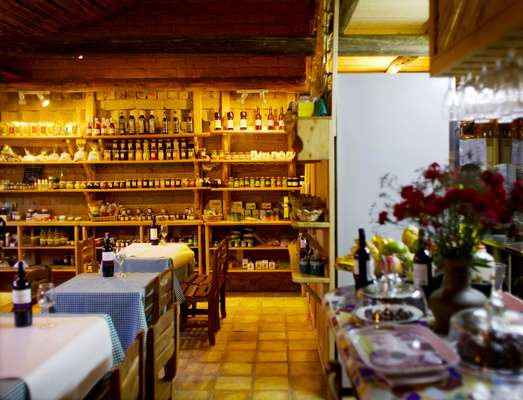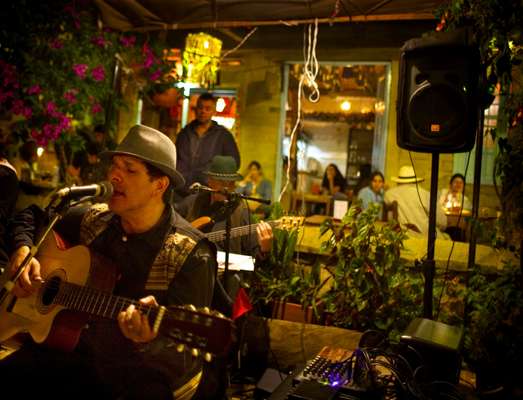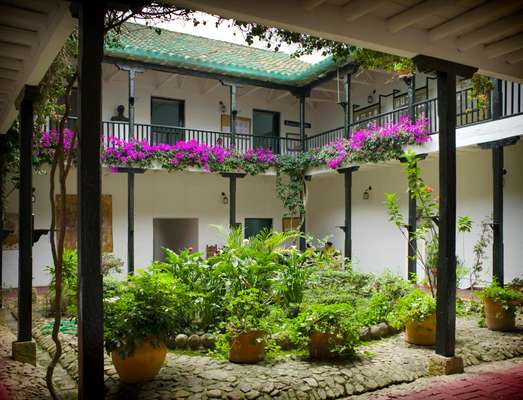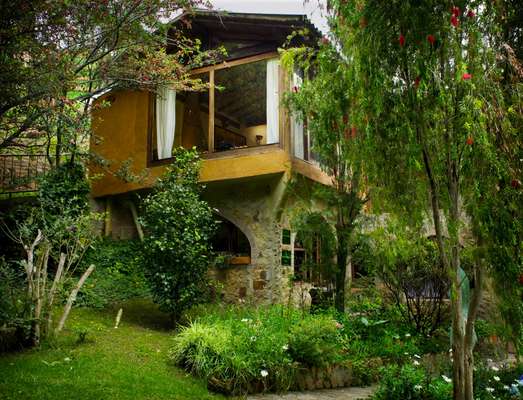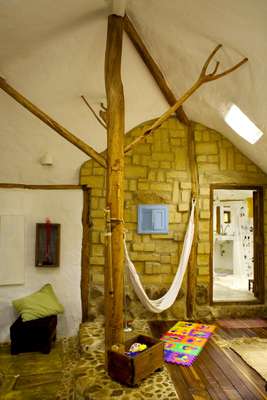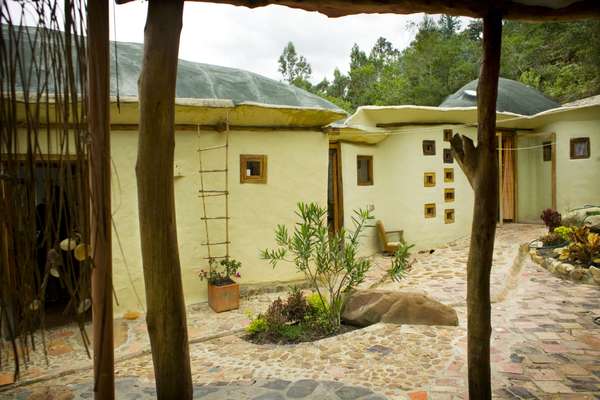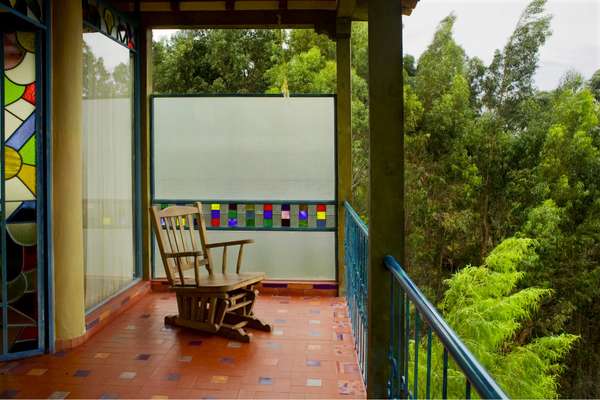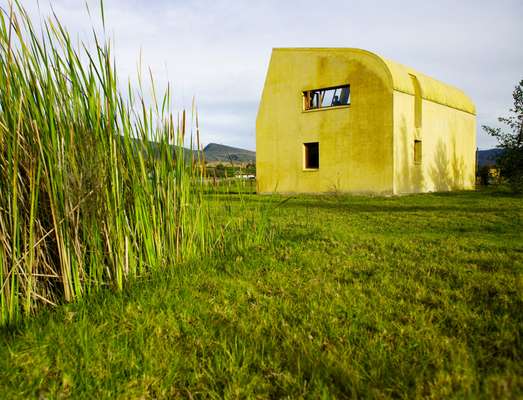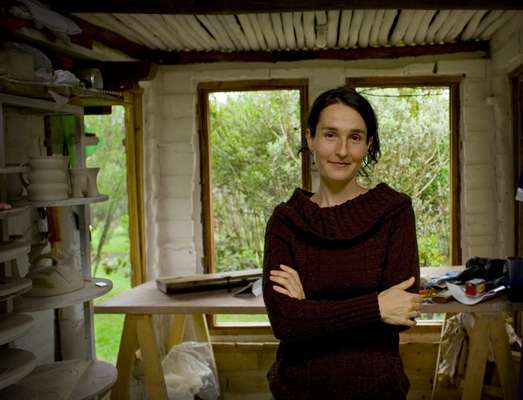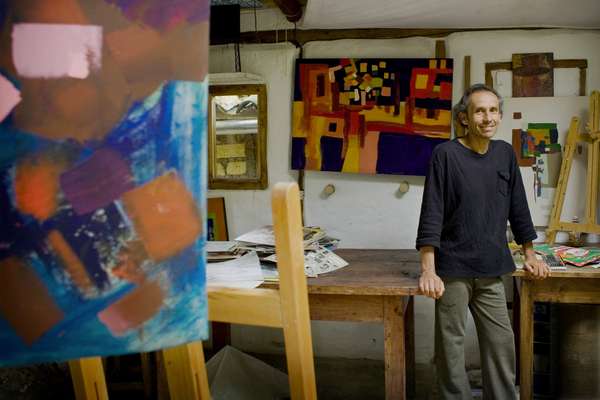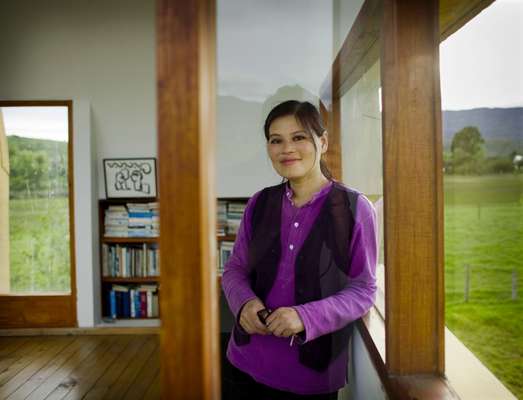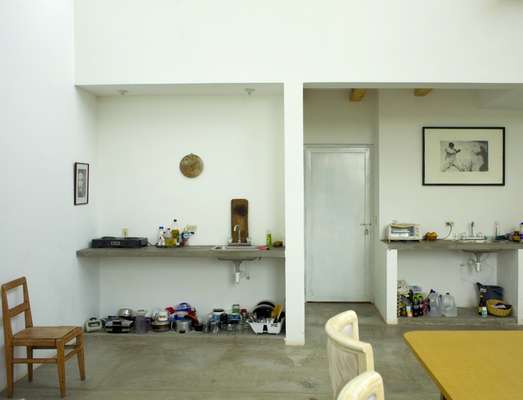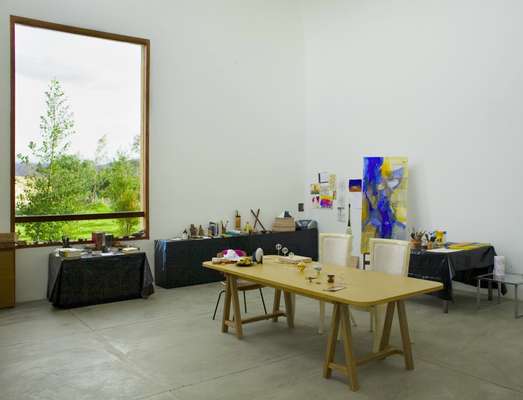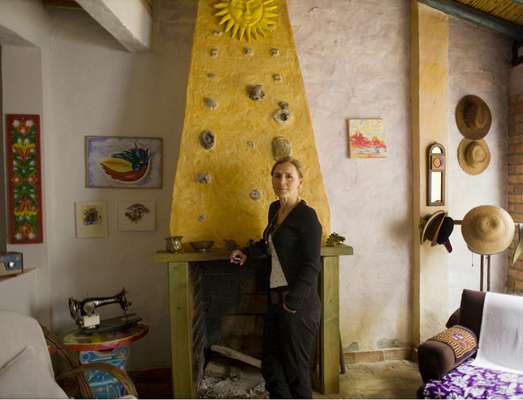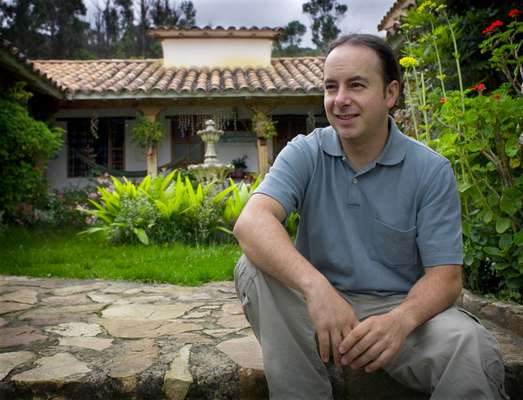 Bohemians arrived in the Colombian town of Villa de Leyva 30 years ago, no doubt attracted by the psychoactive mushrooms that grow locally. Villa de Leyva, which has a population of 13,000, offers much more than free drugs, ­however: it enjoys a mild, Mediterranean-style climate, beautiful rolling hills that ­encircle the town and a very good ­quality of life.
The town feels like a quaint Spanish village even though it has one of the largest central plazas in Latin America. Its proximity to Bogotá (180km), the beautiful old colonial houses, and cobblestone streets are also helping turn this former weekender town into a primary residence for painters, writers, actors and wealthy Colombian bohemians. Villa de Leyva will hold its third annual film festival this year.
There are two types of property: colonial houses in the town, and farms – or land to build on in the countryside. The town's houses were first built for wealthy Spanish conquistadors and then the native Colombian ruling elite. These spacious homes have patios at the back, clean white walls with wooden frames and doors painted dark green.
Given the colonial architecture, the local government must approve any changes to the structures. Architects, however, say the process is relatively painless and reasonable changes are approved within weeks. The other option is to build your own farmhouse. Again, there are restrictions on design, i.e. how many floors it can have. But within the limits, residents have shown consid­erable creativity especially with the popular but rather odd ecological buildings.
Services, shop & arrivals
Services
Estate agent
+ 57 310 803 8742
envilladeleyva.com
Victoria Astro and her American husband sell and advise on buying property – both land and houses.
Restorer
Carlos Alberto Mora, + 57 311 292 5092
A historian and restorer of colonial buildings, Mora helped revive the Candelaria, the colonial centre of Bogotá. He is also able to guide you through the paperwork needed to modify a colonial home.
Alieth
Calle 13 No 7-89, + 57 8 732 1672
alieth.8m.com
A beautiful store filled with handcrafted knitwear. The clothing is inspired by Indian designs, in particular the ruana, the ponchos native to the region. It also produces gloves, hats and bags.
Mis Raices
Calle 13 No 7-66, + 57 310 569 6085
This store sells furniture, including bed frames, tables, chairs and lamps, made from the roots of trees. The carpenters retrieve the wood from rivers, from whose banks the trees have been uprooted. Perhaps not for those with more modernist tastes.
Ricardo Luna
Calle 13 No 7-42, + 57 315 311 3851
The store specialises in leather goods produced in local workshops. The greatest selection is in bags, but there are also belts, shoes and hats.
Arte Interior
Carrera 9 No 13-57, + 57 8 732 0968
This gallery sells work by four local artists. Objects for sale range from black and white photography to ceramic and wooden sculptures.
It's about a three-hour drive from Bogotá. In a reliable car service, it will cost about $140 (€107).
Flights to Bogotá
From Madrid
Iberia – once daily
From New York
Continental – once daily
From São Paulo
VARIG – once daily (except Tuesday)
Eat, drink & stay
Eat + Drink
La Telaraña Azul
In the Casa Quintero market, Carrera 9 No 11-75, + 57 987 321 011
An Austrian emigre has created one of the few restaurants in Colombia to serve her native cuisine. The goulash is great, as are the Viennese sausages.
Savia
In the Casa Quintero market, Carrera 9 No 11-75
One of the town's best organic restaurants. Sit out on the patio and enjoy the calamari and shrimp in a coconut and rum sauce or the chicken with caramelised apples.
Mr Coqui
Corner of the central plaza, + 57 8 732 0478
This is one of the central places to drink. From the open windows take in the huge plaza below as evening turns into night and the town gets ready to play. Early on, the music is slow salsa, picking up speed as the night progresses. The speciality on the drinks menu is the mojito that's meant to be shared by couples.
La Chichería del Pote
In the Guaca market
While it stocks all the normal drinks, (make sure you try the local rum), this bar also prides itself on serving chicha, an indigenous alcoholic drink made from corn. In his Panama hat, the septuagenarian El Pote is usually in the bar, encouraging visitors to leave a scrawled message on the wall. Every Saturday night a band plays Latin music and couples dance salsa.
Cafe don Eloy
Calle 13 No 7-00
The best place to have coffee in Villa de Leyva. Owner Eloy serves fresh brews of varieties grown in the region. Inside the bar, there are old photos depicting the town over the decades. Make sure you try the alfajor and frolas puddings.
Hotel Meson de los Virreyes
Carrera 9 No 14-51 Calle Caliente, + 57 98 732 0252
hotelmesondelosvirreyes.com
A great place to to stay while you are house-hunting. A block from the main plaza, this old colonial building is the perfect jumping-off point to explore the town.
Oscar Gilede
Biologist, 40
"As a biologist, it's wonderful to experience the different eco-systems we have in such a small amount of land. Here you can explore seven different eco-systems."
Nestor Mesa
Architect, 44
"Everyone here has a different view of life. No one gets up to go to the office, because there are none. For an artist, it's wonderful to have such space and light to work in. We're much more interested in quality of life, the words 'stress' and 'danger' don't exist."
Margarita Casas
Painter, 35
"The energy you feel that comes from the earth is very calming, and for some reason or another, it focuses your mind on your work. You can't really describe the energy you feel here until you experience it. The climate I find very inspiring, you can go outside and see three rainbows at one time."
Luna Diaz Sosa
Designer, 44
"There are no class distinctions here. To one side can be a local politician and on the other a farmer, and they all mix together. We eat very well with all the fresh fruit and vegetables that come in from the nearby farms. Here, there's no anguish, no hurry."
Christina Chow
Artist
"I divide my time between New York and Villa de Leyva. In this town, it's all about respecting the way it's been. It's becoming more cosmopolitan. The people here welcome all ethnic groups and foreigners."
Foreigners can buy property and land easily. An important step is getting a document called the certificado de tradición y libertad, which details the property's history and current owner. You can get this from local government offices for around $5.
The costs are split for notarising the final contract and the sealing of the deal, for which the buyer can expect to pay a couple of hundred dollars, depending on the number of pages in the contract. Once the deal is signed, the buyer will be liable for a one-off tax of around 1.5 per cent of the value of the property on the deed, which is always a fraction of the sale price.
If you hire an agent to search and buy a property, they should charge around 3 per cent of the property's value. If the price is not already advertised, a Colombian agent might be a good idea in order to avoid paying the infamous "gringo price", the jacked-up price Colombians sometimes ask of foreigners.
Prices for colonial houses range from 1m pesos per sq m (€332) to 1.3m pesos per sq m (€432). A hectare of land can cost between 25m pesos and 100m pesos.