50 things / Global
50 things to improve your life
Our 2009 global round-up of the people, pursuits, places and pets to improve the way you live, work, rest, commute and communicate.
50
Mastering Five Harumi Kurihara Dishes
TV chef and lifestyle guru Harumi Kurihara is Japan's answer to Martha Stewart – she has turned housewifery into a multi-million dollar brand. The mother of two juggles her restaurants, houseware stores and her sales of seven million cookbooks with cool and cheery ease. Luckily for us, she has published two cookbooks in English – with a third coming later this year – so we can finally cook our favourite dishes from the comfort of our own kitchens.
For her English-language books, Kurihara has taken into account the availability of ingredients outside of Japan and included the most popular recipes from her cooking magazine Suteki Recipes (Lovely Recipes). If you don't know your dressings from your daikon and your okra from your okonomiyaki then these are the books to turn to. Her snappy recipes, which are simple to prepare – Kurihara isn't afraid to include ready-made sauces and use leftovers as ingredients – are also low in fat, healthy and bound to impress guests.
White fish salad
Perfect as a light lunch or simple starter. Mix slices of ever so slightly fried white fish such as sea bream or haddock together with fresh green salad leaves and serve with a home-made sweet sesame dressing.
Horenso no Goma-ae (spinach with sesame paste)
A sweet black sesame dressing is mixed with boiled spinach – an alternative variation uses green beans. The clean flavour makes this dish popular with both eastern and western palettes. You can grind your own sesame seeds in a pestle and mortar or buy an instant goma-ae mix. For a less earthy flavour, you can also use white sesame seeds.
Tonkatsu
Who said Japanese food was all about fish? Tonkatsu, (breaded pork cutlet) is one of the nation's favourites – think Nippon-style schnitzel. It is traditionally served with thinly sliced raw cabbage, a wedge of lemon and a fruity tonkatsu "bulldog" sauce. If you want to make the best tonkatsu, use kurobuta (black pig) pork from Kagoshima in southern Japan.
Seafood miso soup
Miso soup is the staple of every Japanese meal and is simple to make. For Harumi's version, boil some fresh asari clams, wakame seaweed and pak choy together with dissolved miso paste and chicken stock. Serve with the head of an uncooked prawn – it's an impressive decoration that makes the dish look more complicated than it is.
Nigiri sushi
Although professional sushi chefs spend years honing their skills, many Japanese people enjoy making a less refined version at home. Alongside the traditional maki and ura-maki sushi that requires a sushi rolling mat, Kurihara also introduces the round temari sushi that can be shaped using cling film.
There is no better looking bottled water. Blown from heavy indigo-tinted glass, Solan de Cabras bottles are found on the tables of Madrid's best restaurants including Embassy, the city's smartest salon. Solan de Cabras is such a fine water that many international sommeliers rate it as the best to have alongside wine but we just love the way the sun refracts through the bottle and casts Mediterranean blue light on crisp white cotton roof-terrace table cloths.
solandecabras.es
It's been difficult to track the provenance of this high Alpine dish but we like to think the Fitnessteller ("fitness plate") was developed by a very tanned, very health-conscious heiress to the BMW fortune during her summers in St Moritz in the early 1960s. Consisting of a grilled chicken breast accompanied by shredded carrots, cucumbers, endive tomato, sweetcorn, beetroot, lettuce, radish and French dressing, it tastes best at either Hauser or Hanselmann in St Moritz Dorf.
In a country better known for its intricate kaiseki cuisine, it might come as a surprise to know that Japanese chefs have been turning their skills to the humble burger. Everyone has their favourite burger joint, but one name that pops up frequently is Goro's Diner in Tokyo. The premises are tiny, which is part of the appeal, and the burgers (and chunky, handcut fries) so good that there are often queues out the door.
gorosdiner.com
There are plenty of ways to ease into a summer afternoon on the Med but perhaps our favourite this season is a good bottle of Tuscan white poured over sliced peaches. A midday staple in Capri, it doesn't quite taste the same when recreated outside Italy but we're happy to have a few pitchers on stand-by all the same and will be making it our Friday afternoon beverage of choice from 1 July.
Japanese chocolate is an underrated confectionery. There's nothing like a bag of Crunky Popjoys or a few cubes of Dars to relieve a dip in sugar levels. Our new favourite is Meiji Chocolate's Salty Crunch. Meiji has been making chocolate since 1916 and has surpassed itself with its latest offering – milk chocolate flecked with salted candy. As it says on the packet: crunchy and refreshing!
meiji.co.jp
Looking like it landed from the streets of Sydney's Surry Hills via Tokyo's Daikanyama and Istanbul, Seoul's Tasting Room is the culinary off-spring of design firm Beyond. Serving a mix of tasty classics in a raw space that opens up onto a sidestreet in Chungdam in the Kangnam district of Seoul, it is a welcome addition to the city and is just the type of neighbourhood joint we wouldn't mind seeing open up around the corner from Monocle's London HQ.
Anchoring the Santa Catalina areas of Palma de Mallorca, the covered market has the perfect mix of vendors and proportions to serve as a model for other communities looking for an alternative to inviting in a big, boxy superstore. With enough fish, meat, fruit, vegetable and wine stands to keep things competitive – though ex-pat residents complain of being stung when they first move into the neighbourhood – the only thing missing is Sunday opening hours.
True to the Finns' national character, Sea Horse's slogan is modest: "Finnish food and culture since 1934." This Helsinki place offers that, but also so much more. Marvel at the restored Scandinavian funkis-interior, the friendly service, and artist-regulars on one table and ministers on another. Add to that a delicious and reasonably priced menu. Start with a Koskenkorva snaps, move on to the classic onion steak or fried herring and finish off with pancakes and jam.
Sea Horse, Kapteeninkatu 11, Helsinki
seahorse.fi
41
A Late-Night Escape, NY
Café Select, in Manhattan's NoLita neighbourhood, is the brainchild of two Swiss DJs, who wanted to showcase the best in their nation's design, engineering and hospitality. Along with the best steak deal in town and a kaleidoscope of vintage design elements – including one of the three existing 1950s Rolex building clocks – Café Select also has an unpretentious, two-storey back room bar that's open until 02.30 and accessible through the kitchen.
cafeselectnyc.com
40
A Proper Dining Table & Chairs
If you're after a classic dining table set, we suggest this slender, simple collection by the great Danish designer Børge Mogensen. Manufactured by Fredericia Furniture, the items form part of a series designed for the family-run firm between 1956 and 1962. The table is available in oak or cherry and the chairs feature an upholstered seat for added comfort. Robust and elegant, these are heirloom pieces.
fredericia.com
Sydney is rightfully known as one of the best breakfast cities in the world – a pit stop at Bills always sets us up for the day. But where would Bills' owner Bill Granger go when he wanted a break from his kitchen? Answer: The Earth Food Store in Bondi. Opened as an organic fruit and veg store in 1992, the café "attracts a mixture of local hippies, surfer dudes and small-business owners", says Granger.
earthfoodstore.com.au
Long business lunches are an enjoyable luxury, particularly in Tokyo, but for a quick, no-fuss bite, Sign Café in Gaienmae is a reliable stop. The lunch set features Japanese staples done well. Regular offerings include curry-rice, pasta, "om-rice" (a Japanese omelette with with rice in the middle and hayashi beef sauce) and burgers. There are magazines and CDs to entertain you and the wall decorations are by designers Groovisions.
transit-web.com
When we tire of nicking ourselves with those tricky hotel razors, we call on Milan barber Franco Bompieri for a proper wet shave. Never without jacket and tie, Bompieri dons his white coat and lathers up a brush of almond-based soap. His artisanal lotions, balms and hair tonics – no sticky gels here – are a long-kept secret but the precise service, and cut, means you'll never set foot in a unisex salon again.
Antica Barbieria Colla, Via Morone 3, Milan
36
Mikiko to Fix Your Aches
Mikiko Hayano is a miracle-working Tokyo masseuse with a devoted following. She is loved by everyone she treats, from actors and footballers to pregnant women and writers. Her client list is star-studded but she remains as caring and modest as ever. Hayano applies her original technique – the result of years of studying eastern and western massage and complementary medicine – to heal aching backs and limbs with an instinctive touch.
absoluherbeen.com
When it comes to compact agricultural machinery, Osaka-based Kubota is the industry leader. If you plan to follow the trend in Japan, and around the world, and escape the economic gloom by heading back to the earth, you might be in the market for a diminutive, but manoeuvrable, combine harvester like the Racty, or a small-scale rice transplanter, such as the Welstar Pop. Kubota is celebrating 50 years of tractor-making this year. For novice farmers, the smallest of the Bull Star tractor range would make a manageable start.
kubota.co.jp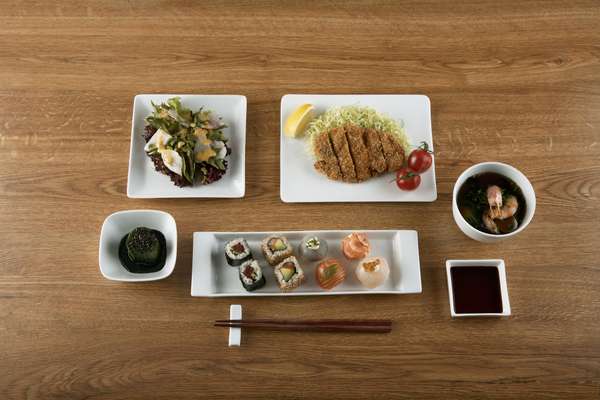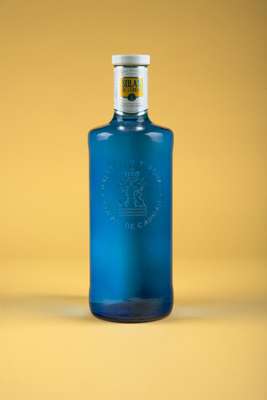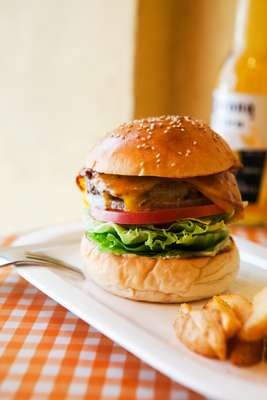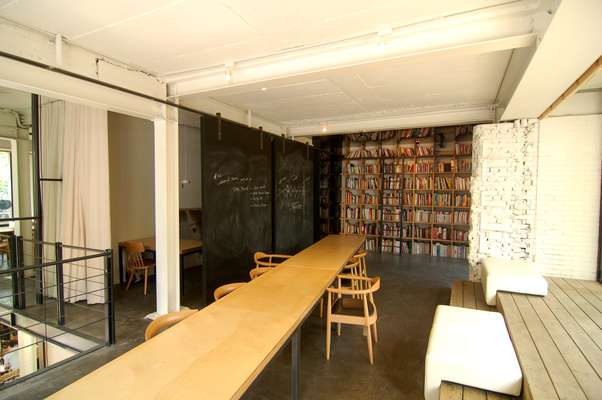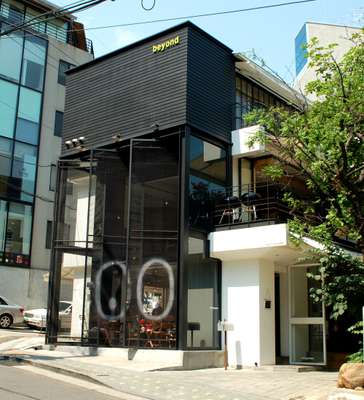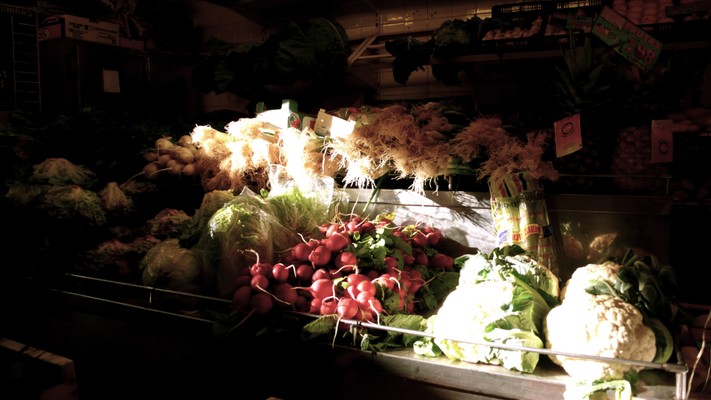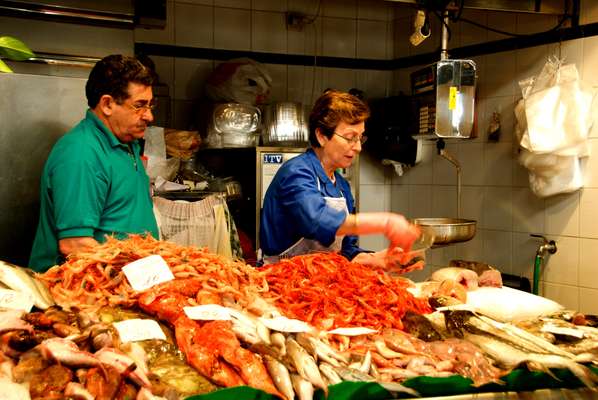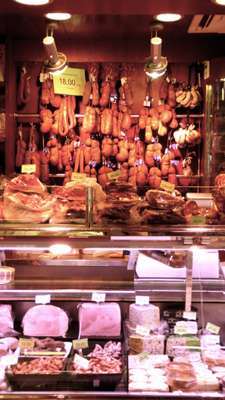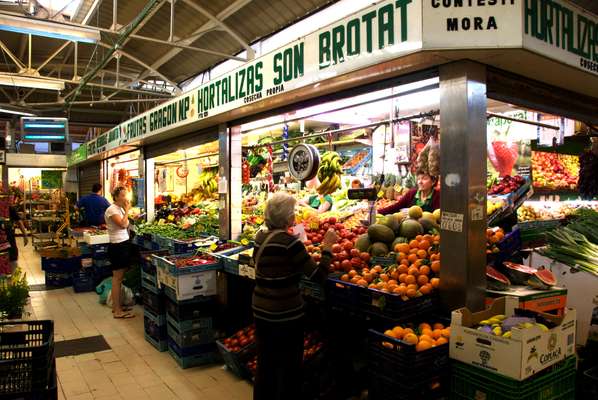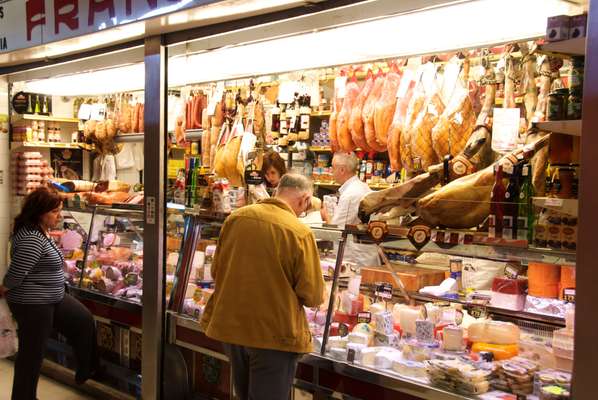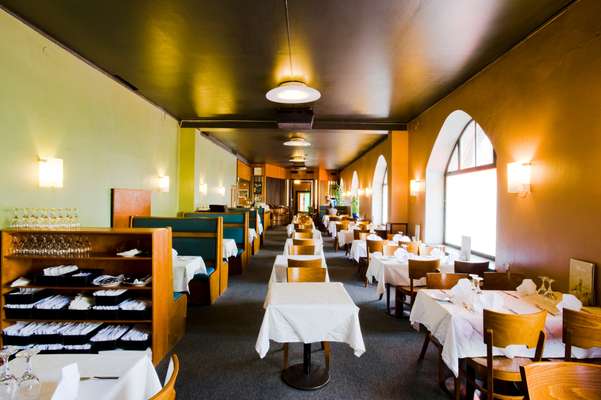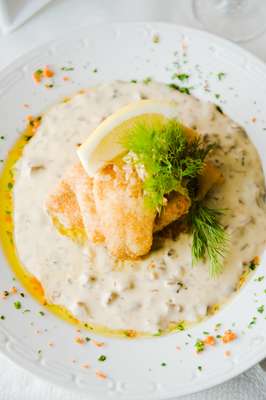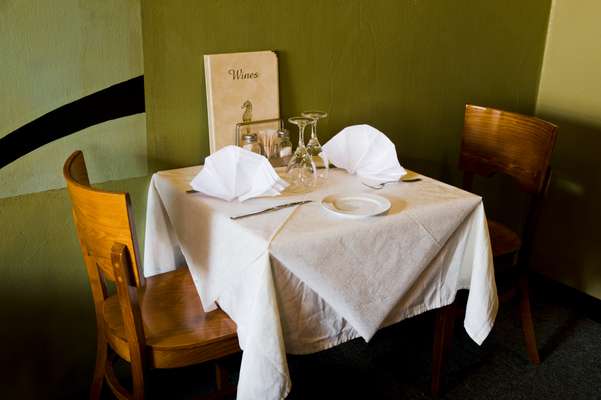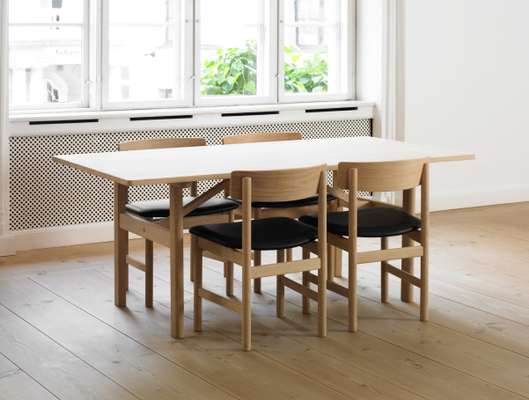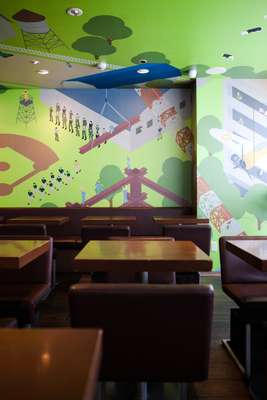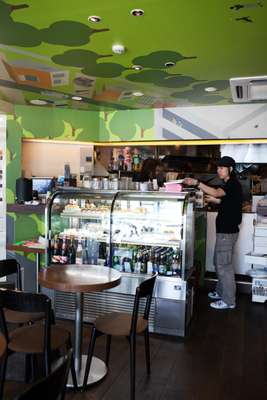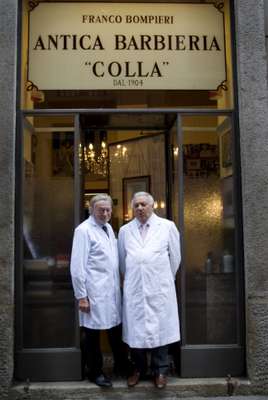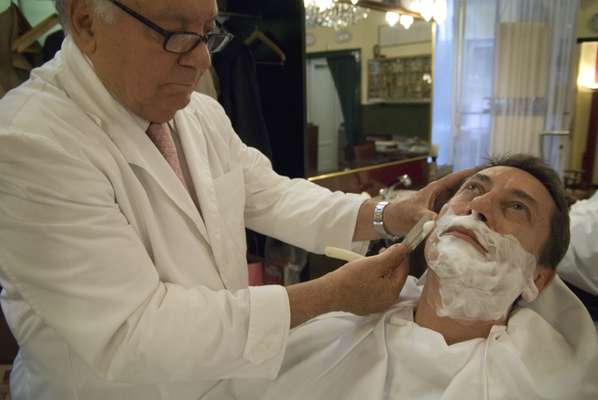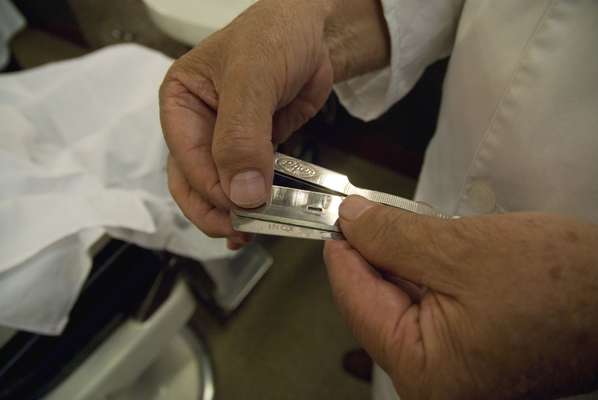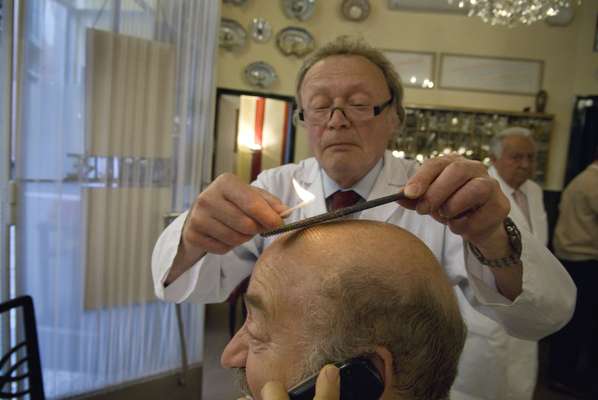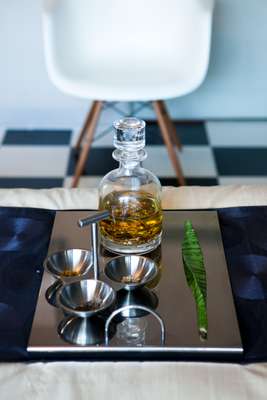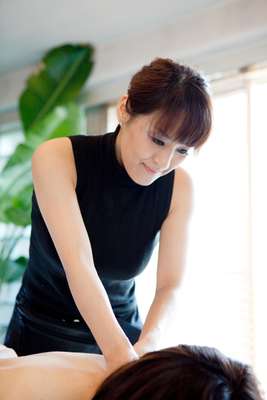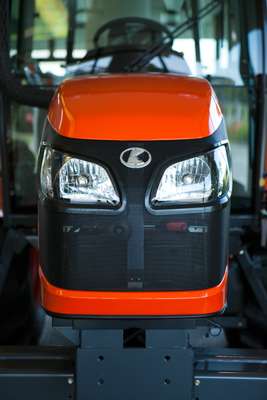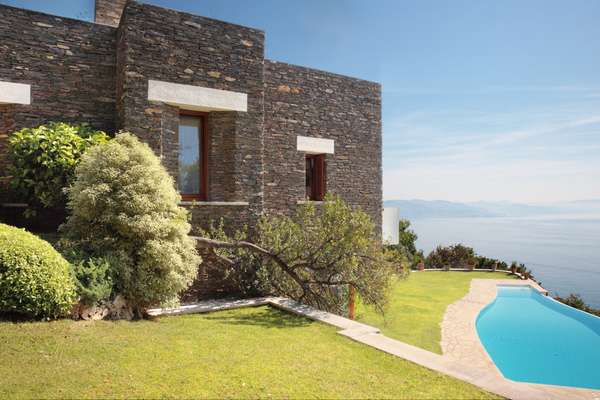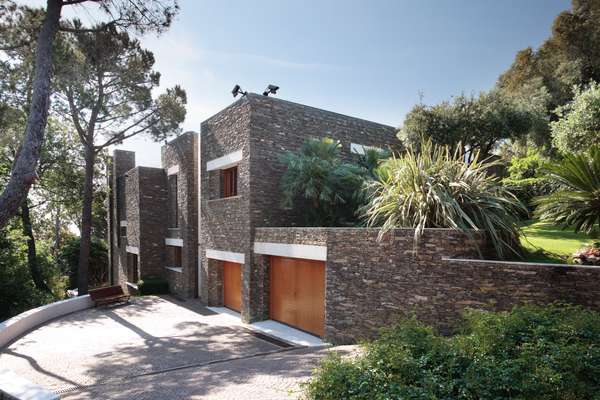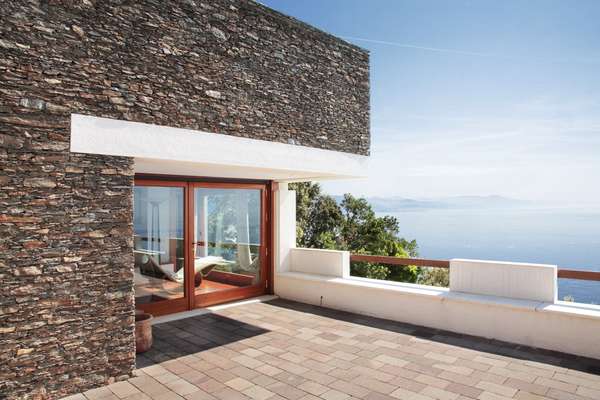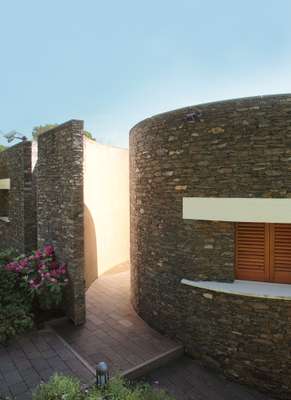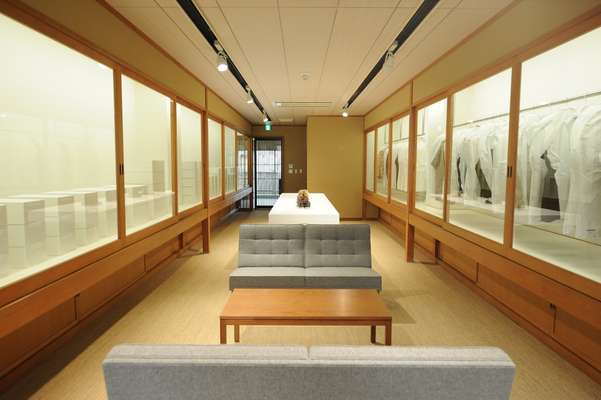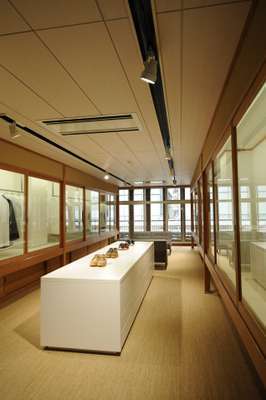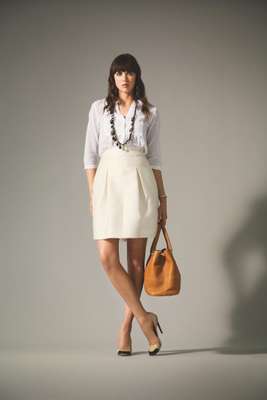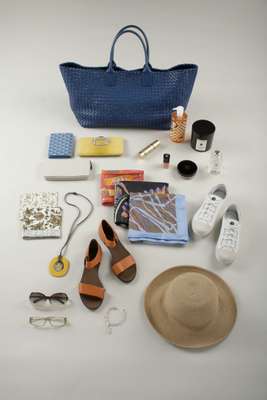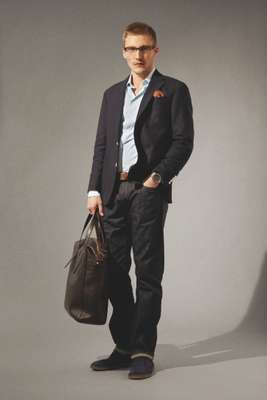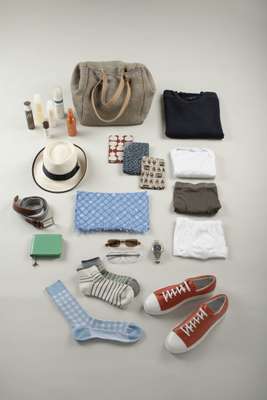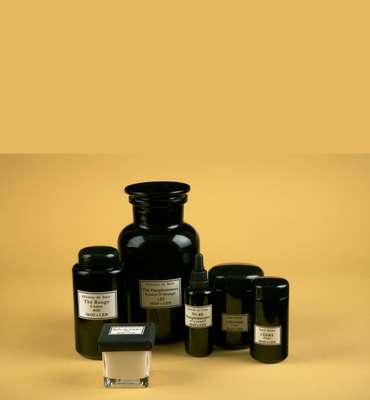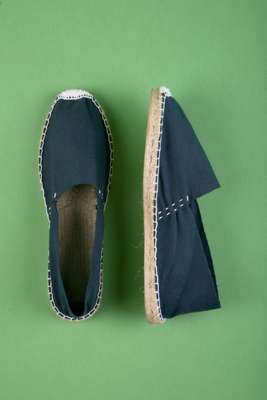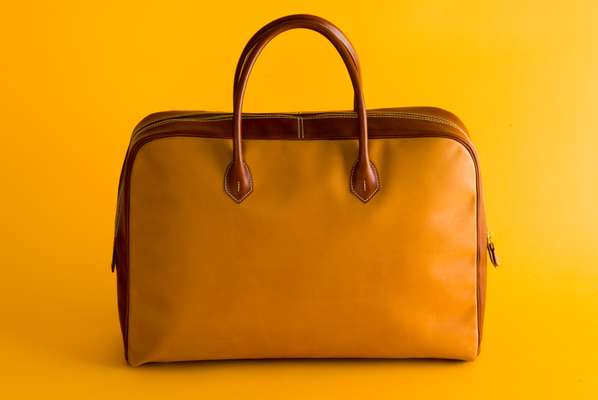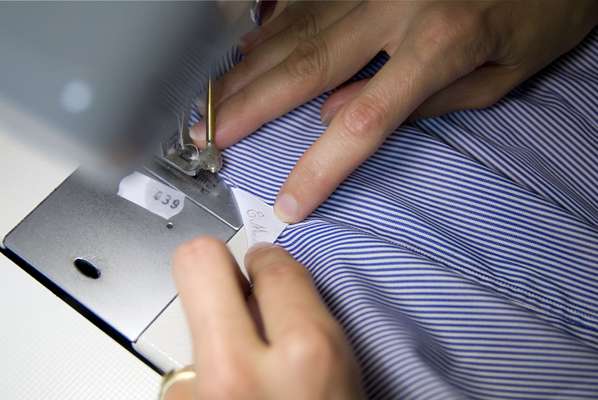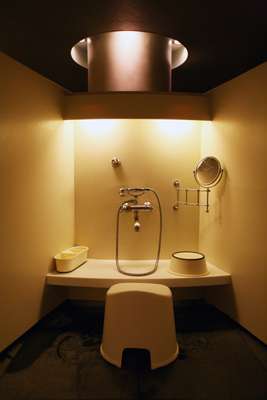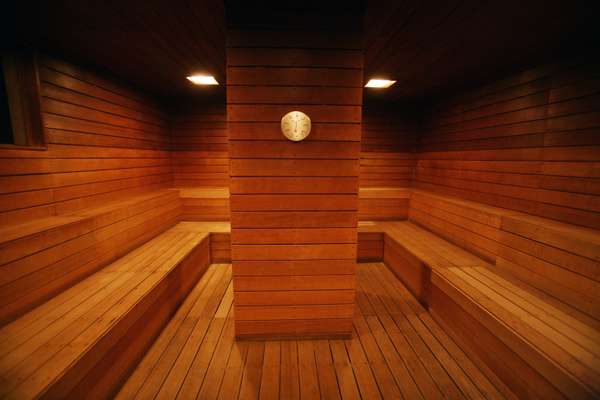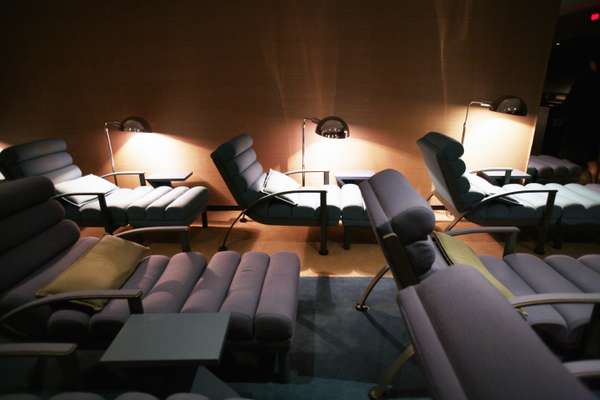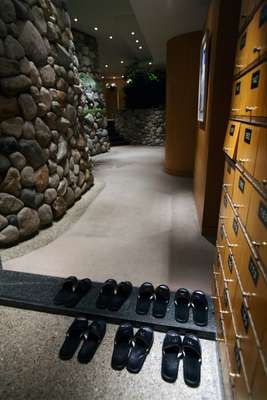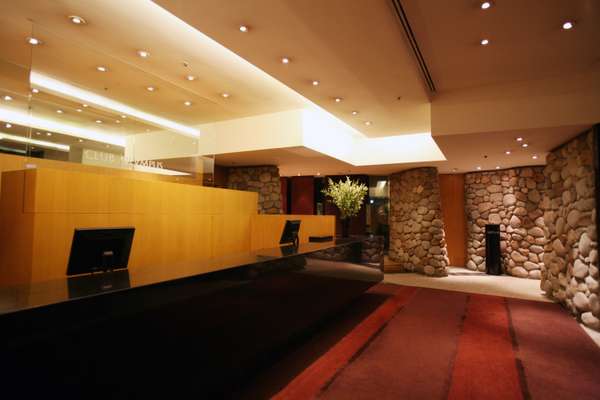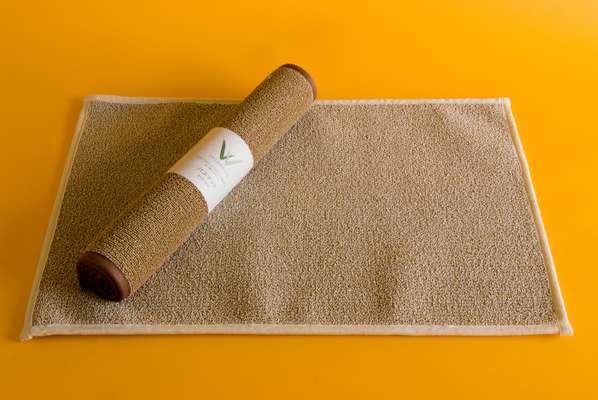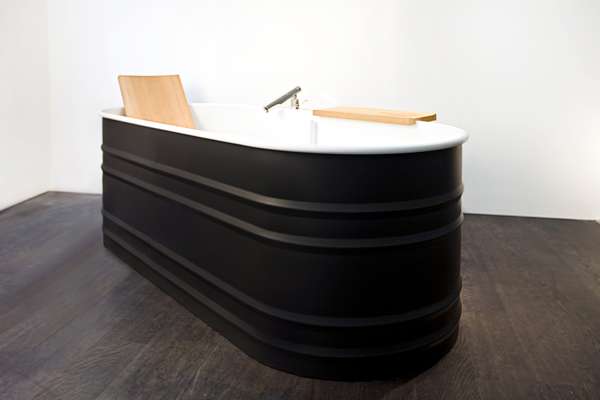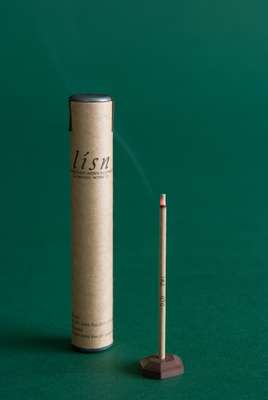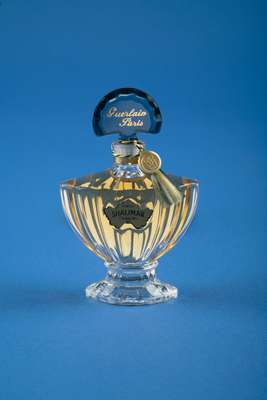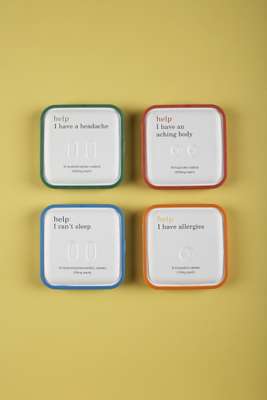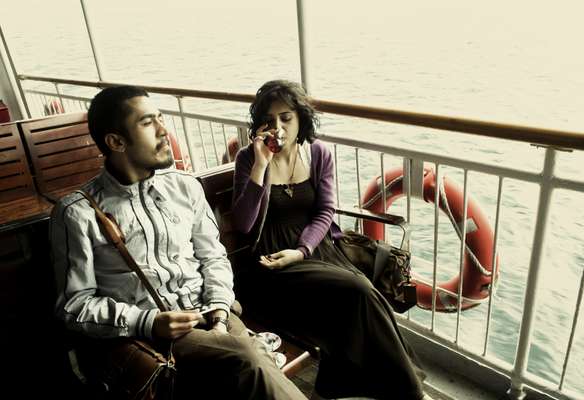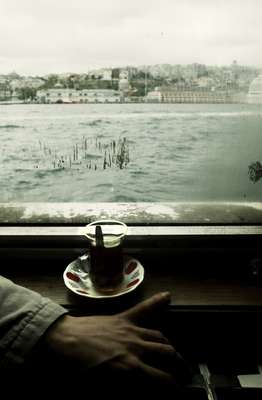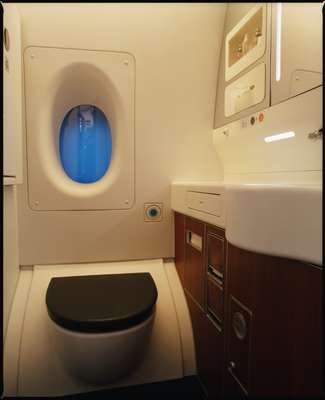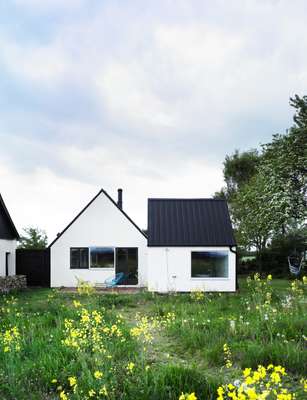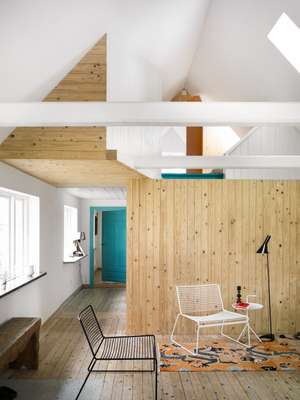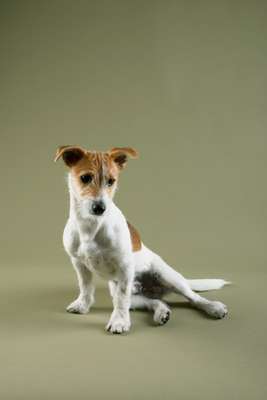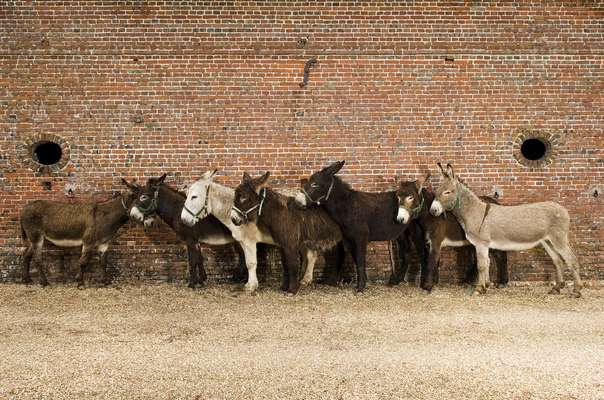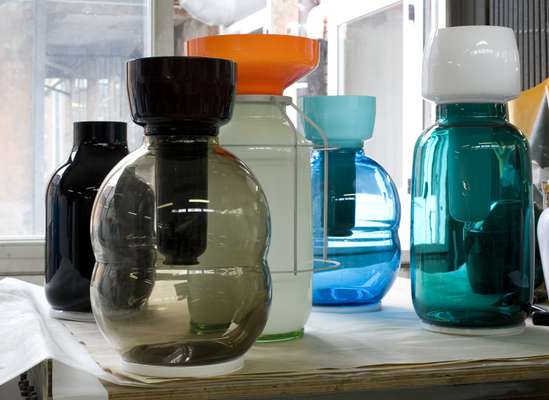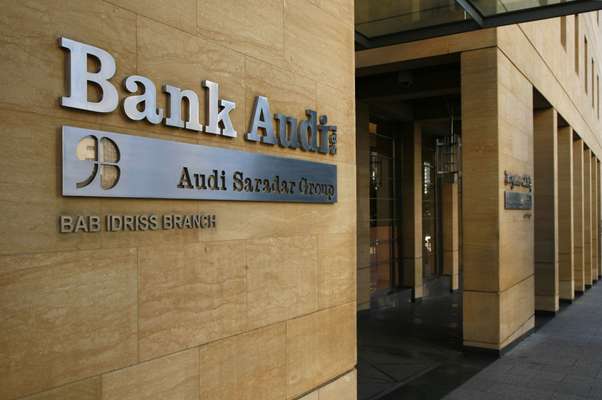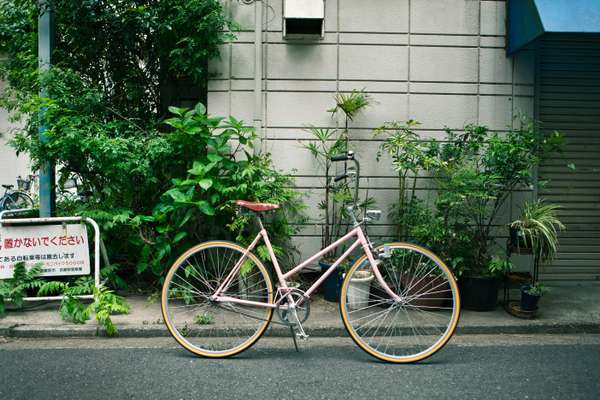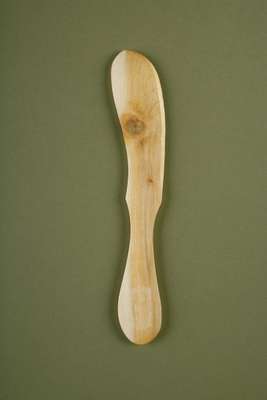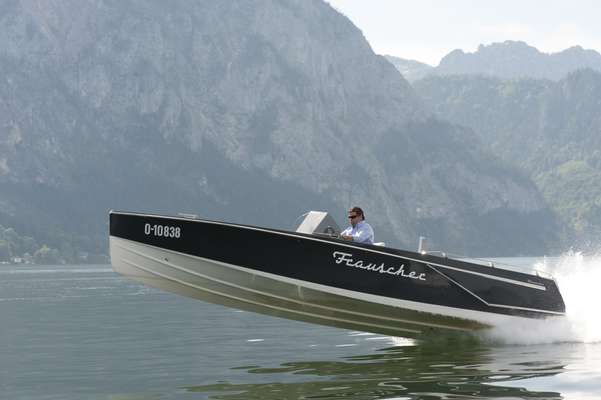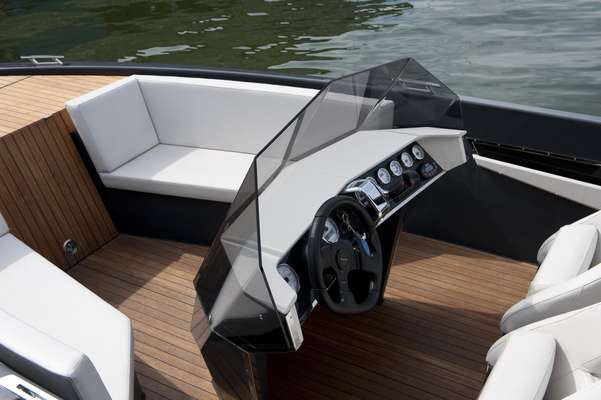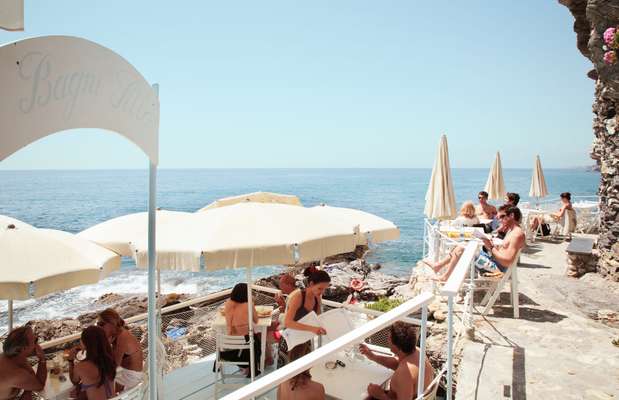 Perched above the Ligurian seaside resort of Arenzano, this well-made residence designed by Italian architect Marco Zanuso is an attractive alternative to the standard whitewashed villa. Built from locally quarried stone hand-cut by artisans, it's a handsome example of architecture that sticks to the essentials. Its modernist makeup of clean lines and sharp angles looks fresh even though it's pushing 50.
Hiroki Nakamura launched his Visvim brand in Tokyo in 2000. A success from the beginning, the key to its enduring popularity is Nakamura's commitment to quality materials and production in everything from denim to footwear. As well as producing two full collections a year, Nakamura also collaborates with like-minded brands such as Comme des Garçons and Sophnet. Visvim's shops go by the name of F.I.L. (Free International Laboratory). The flagship is in Tokyo and the latest to open is the new store in Kyoto.
Q&A
Visvim's Hiroki Nakamura
What's your business philosophy?
My most important priority is to make a good product and to continue improving the quality and craftsmanship of what I make. A "business philosophy" only comes into play when it acts in helping accomplish this goal; in order to achieve better quality or in pursuit of a more detailed craft, I will figure out a way to make our business work. We're very passionate about what we produce and how to make a product that has integrity so our business only operates to facilitate this goal.
What do you like about Tokyo style?
Style in Tokyo has very few borders and everyone is very open-minded, particularly when it comes to fashion. Customers very rarely create a difference between product categories and have a very high average knowledge of what good quality is. Tokyo customers are very discerning of products and have the ability to mix things that seemingly would not go well together.
What do you do to get away from work?
My life and my work have merged fully and become integrated as one, so there really is no such thing as being away from work for me, which is something that I am okay with and have accepted. I'm constantly working and even if I'm away from the office travelling, I'm thinking about work or taking inspiration from places, cultures, or things that I can eventually use later in our product.
Why did you decide to open in Kyoto?
I've always been inspired by the depth of culture in Kyoto and I've always felt it was a very special place. For more than 1,000 years, it was the capital of Japan and it was the epicentre of culture and philosophy, and the aesthetic standards of "what is beautiful" are set very high there. I really wanted to include my brand in this history and have it be a part of Kyoto's unique culture.
What brands did you admire growing up?
Most of the products I admired when I was younger were utility-inspired and designed for a specific purpose. A lot of sporting good brands or work wear brands were my favourites. I was also very interested in military surplus gear.
What companies do you like/respect today? They can be in any category.
I respect the brands that are simply making a good product and have different ways of approaching how they make things. There are a lot of brands that are making things that I don't know how to make that I truly respect. Anyone crafting something with integrity is someone I respect.
How do you define yourself? Designer? Retailer? Creative director?
I think that I am just an enthusiast. I don't mind how other people may define me, but I only consider myself someone that is trying to make a product that he is proud of.
How big do you see Visvim in the future? Five stores? Fifty?
We really don't think of it that way or have that kind of plan. We're just trying to make products with integrity.
What's your media diet?
I actually try to filter media as much as I can. I find it difficult sometimes to really digest the amount of information I have access to so I try to be as selective as possible with what I read. Less information is better for me, not more.
32
A Women's Outfit that Won't Quit (with accessories to match)
Whoever said when in doubt go Chanel was certainly very wise. Here is our pick to achieve a timeless look that will never disappoint.
Shirt by Aspesi, skirt by Chanel, shoes by Roger Vivier, bag by Loro Piana, watch by Georg Jensen, bracelet by Cartier, necklace by Hermès
Handbag by Bottega Veneta
Purse by Goyard
Purse by Roger Vivier
Sunscreen by Dr Brandt
Cleansing oil by Shu Uemura
Vitamin e body scrub by Jo Malone
Wallet by Louis Vuitton
Scarves by Hermès
Nail varnish by Chanel
Bronzing powder by Chanel
White jasmine & mint cologne by Jo Malone
Handkerchiefs by Liberty
Sneakers by Adidas Slvr
Necklace by Hermès
Sandals by Bottega Veneta
Sunglasses by Prada
Glasses by Freudenhaus
Bracelet by Georg Jensen
Hat by James Lock & Co
31
A Men's Outfit that Won't Quit (with accessories to match)
Something to see you through a day's work to an evening out, this is our failsafe look that can be relied upon round the clock, year in, year out.
Blazer, handkerchief and belt by Hackett, shirt by Richard James, jeans by G-Star, shoes by Dunhill, bag by Ermenegildo Zegna, glasses by Facial Index New York
Bag by Bill Amberg
SPF 15 moisturiser by Alford & Hoff
Face wash by Julisis
Sunscreen by Julisis
Cooling yoghurt after-sun by Korres
Sunscreen stick by Korres
Protective spray for hair by Phyto Plage
Sweater by Haltbar
Hat by Hermès
Tenugui handkerchiefs by Anatomica
T-shirt by Schiesser
Belt by Hackett
Scarf by Drakes
Briefs by Schiesser
Wallet by Comme des Garçons
Sunglasses by Ralph Lauren
Glasses by ByWP
Watch by Panerai
Briefs by Calida
Socks by Acne
Socks by Tabio
Sneakers by Common Projects
If you want to put in a large order for Mad et Len's Cedarwood bathwater, Gardenia candle or Coffee and Chocolate perfume, you may have a long wait. Eschewing mass-production methods, every product is hand made by husband and wife Alex and Sandra Fuzier-Piffaut in the south of France. They only make to order and don't keep any extra stock to ensure the herb ingredients from around the globe stay fresh.
Everyone's trying their hand at rope-soled, canvas slip-ons. This summer, Hermès has crafted a wonderful pair of lace-up espadrilles and Ralph Lauren is selling various reworkings of the traditional Mediterranean shoe for women. But nothing beats buying a pair of inexpensive originals from a life-long manufacturer – La Manual Alpargatera on Barcelona's Calle Avinyo has been making espadrilles since the civil war. There is only one rule to ensure a good pair will last you a lifetime, don't get them wet.
Flying from Tokyo to Italy in 1995, Japanese accessory designer Cisei Ohira landed squarely in the studios of Florentine leather goods experts Cellerini. In 2006, he launched his own bag brand, Cisei, using leathers from Germany, France and Italy, and complex manufacturing techniques rarely used by even Europe's finest craftsmen. Ohira's bags possess a touch of Japanese design with a helping of Italian craftsmanship.
atelierbonhomme.com/cisei
Italian shirt maker Emanuele Maffeis makes sure wearers of well-cut blazers get favourable looks long after they've doffed their coats. Family-run since 1958, the Bergamo atelier handcrafts bespoke dress shirts with exquisite detailing – two favourites are the no-fuss buttons that fasten quickly and the tailored collars with inner cloth that helps keep a knotted tie in place. There are 500 fabrics and patterns to choose from, all made using the finest Egyptian cottons, Irish linens and silk.
emanuelemaffeis.it
26
A Monocle and Hermès Cover Up
We like to look after our Monocle collections so we were very happy when our friends at Hermès came up with the perfect way to keep the covers pristine and spines unblemished. They made us these bespoke Monocle monogrammed jackets that have been gracing our desks from the second they arrived. One problem: now everyone wants one.
hermes.com
For people who are too scatty to own a Mont Blanc but a little bit too design-focused to just settle for a Bic, then a pencase full of Ohtos is the way to go. With rollerball refills available in a variety of thicknesses, the top of the range Ohtos (we like the chrome and bronze versions) are thick enough to prevent cramping and exotic enough to attract compliments during contract signings.
ohto.jpn.org
If every day could start in the men's spa and locker lounge at the Grand Hyatt in Seoul then we're quite convinced we'd be that little bit trimmer, cleaner, more buffed and relaxed. On the hotel's lower level off the well-equipped gym, the top features are the hot spring communal bath, ice-cold plunge pool, semi-private washing bays and the rather brutal man in charge of body scrubs. The concept should be standard in Grand Hyatts worldwide.
seoul.grand.hyatt.com
23
Great Bathtime Accessories
The Japanese have been using kumazasa leaves to wrap rice dumplings for years and now the clever minds at Sasawashi have created a technique of mixing kumazasa with traditional washi paper to make a durable, washable (and biodegradable) fabric that they use for their range of bathroom and hosiery products. The material has natural anti-bacterial properties and absorbs moisture making it perfect for Sasawashi's soft, luxurious bath mats.
sasawashi.com
A tub from Agape doesn't disappoint. This Vieques bath, designed by Patricia Urquiola, goes back to basics with its whimsical steel form. A removable teak shelf and backrest add a rustic touch. Originally designed as a one-off for a boutique hotel on the island of Vieques in Puerto Rico, Agape has now put the bath into production. Italian craftsmanship combines with Urquiola's functionally graceful design to create the ultimate bathing experience.
agapedesign.it
Until you've been to Tokyo in August you might not see the point of male facial wipes. Try a few days in the raging humidity of a Japanese summer and you'll wonder how you did without them. The transition from the moist outdoors to chilled air-con leaves most visitors a sweaty mess. One swipe of a Gatsby face wipe and you will be restored to order. Opt for the "ice type" for added astringency.
gatsby.jp
Lisn's products have a strange effect on people – they start sniffing the air, demanding to know where they can get their hands on the delicate fragrances. The noses at this Kyoto company are olfactory maestros, creating layered smells for every mood and giving each one its own poetic name and colour. The shops – in Kyoto, Tokyo and Helsinki – are serene havens. One small stick of Lisn can transform a room.
lisn.co.jp
On heady summer nights, we head out with a dab of Guerlain's Shalimar on our pulse points. It's a classic and the signature blue glass stopper and Baccarat glass bottle are a perfect fit with our Hanne Kjaerholm vanity box. Created by Jacques Guerlain in 1925 it blends bergamot, lemon and rose and is accented with vanilla and jasmine. Each year Guerlain releases a limited-edition bottle.
guerlain.com
"Buying medicine has become unnecessarily complicated as there are so many colours, flavours and capsule types to choose from," says Richard Fine, founder of new US medicine brand Help Remedies which is taking medicine back to basics. The product range, including headache pills and "next-generation" plasters, will roll out in US supermarket Food Emporium this summer.
helpineedhelp.com
The commute in Istanbul is a painful experience if you add your car to the gridlocked traffic, but if you go by ferry the city is transformed. Jump aboard at the ferry terminals in Eminönü or Karaköy and the minarets of Sultanahmet dominate the skyline as your boat nips in between Russian cargo vessels and Chinese tankers. It's magical. And then the best bit: the waiters appear with glasses of black tea – we take ours nicely sugared please. This is the ultimate commute.
We were impressed by the seat innovations with business and first-class cabins, we loved the lack of ambient noise in the cabin and we wish every flight could fill us with the same sense of first-time wonder, but it is the capacious toilets on-board the Airbus A380 that have us booking our return flights. With enough room to swing a kitten, and a window in some configurations, the A380 is bringing back the dignity to getting dressed at high altitudes.
If you're considering building a summer residence by the water, we suggest phoning LASC studio. Set up two years ago by Swedish/German architect Jonas Labbé and Dutch partner Johannes Schotanus, the practice in Copenhagen is making a name for itself thanks to its elegant work. Take this holiday retreat in the Swedish summer paradise of Österlen. Its fuss-free design makes the most of the surrounding open landscape and Nordic light.
lascstudio.com
Residents of Australia's Scotland Island, 33km north of Sydney, enjoy the ultimate slow life. With no shops or cafés on the tiny crime-free island, its 700 inhabitants are free from the shackles of consumerism and have to jump into a boat or Pink Water Taxi to do their weekly food shop in nearby Avalon. Its bohemian community of artists, architects and advertising and film directors, took up permanent residence in the 1960s and enjoy a life that revolves around a kindergarten, fire station and the cult Scotland Island dog race on Christmas eve. scotlandisland.org.au
Gus the pug, Bruno the Weimaraner, Bertie the bulldog and now Steve the Jack Russell: these are the Monocle dogs and we are always very happy when they decide to spend a day in the office. Steve's the newest boy on the block and can be a little wayward (stealing the cakes during his photo session was a bit naughty) but he's nice and licky and like all good office dogs has a way of putting everyone in a good mood. Now where's our lunch vanished to?
They say that donkeys have a calming effect on horses, so what could be better than a paddock of furry, big-eared burros to entertain guests and keep things low-key around the summer estate? The seven pictured here (from left: Napoli, Lamu, Hector, Cognac, D'Artagnan, Isambar and Versailles) were fresh from a donkey show in France, so were a bit exhausted when we went to visit but as their owner Arnaud Brunel told us: "They never get too excited and just spend their days doing donkey things in western France." Sounds like an idyllic way of life.
Portland: start from Waterfront Park, head south along the Willamette River. Cross the Hawthorne Bridge to the Eastside Esplanade, then go north to the Steel Bridge. Cross over and west into Chinatown, then south again to city centre.
Tokyo: go along the Imperial Palace moat and take in the palace grounds and gates, the National Theatre and National Museum of Modern Art, the Yasukuni Shrine and the high-rises of Marunouchi and Hibiya Park.
Stockholm: start at the Royal Yacht Club on Strandvägen, go along the northern bay and its 1920s diplomat residencies. Cross the bridge after Stockholm's Rowing Association's wooden boathouse and head back towards the city.
Sydney: from Bondi Beach go past the Bondi Surf Bathers' Life Saving Club and take the windy, scenic path that runs along the edge of the cliffs past the Bronte Cemetery.
Cape Town: run along the Mouille Point promenade south past the lighthouse. Continue through Bantry Bay towards Clifton and finish on the beach in Camps Bay.
10
Murano Glass on Your Desk
These limited-edition hand-blown vases were made by Edward Barber and Jay Osgerby for Murano glass-maker Venini and called Lanterne Marine. The three vases come in two colour sets, the metal casing is inspired by nautical objects. The vases are almost too good-looking to put flowers in.
venini.com
When it comes to pillows, people fall into two camps – soft-and-fluffy and sturdy-and-firm. Those who prefer the latter should turn to non-allergenic and antibacterial Japanese buckwheat pillows. They have been a staple of Japanese slumber for hundreds of years. Osaka-based Nishikawa Living, which has been around for almost 450 years, also makes them to order, taking your head and neck size and length into account.
nishikawa-living.co.jp
Architects and builders in hot countries know the benefit of a louvered window. A subtle tilt of the slats allows a through-draft to circulate making it the cheapest, most environmentally friendly form of air conditioning. Taking this approach one step further is architectural practice Emiliano López Mónica Rivera Arquitectes (see Perfect City Block, page 126) which makes louvers fundamental to the heating or cooling of entire buildings using simple but effective air flow principles.
lopez-rivera.com
Whether it's a political assassination or a financial meltdown, Lebanese banks can handle a crisis. We like that. Last year, the country's banks avoided risky international investments altogether, spurring individuals from Geneva to Riyadh to transfer their savings to Lebanon when the crunch came. With a double-digit increase in earnings in 2008, Bank Audi, the second largest bank in Lebanon, is a prime example of this success story.
banqueaudi.com
The mass-market bike business might have migrated to Taiwan, but small Japanese bike firms such as Scarabike excel at making beautifully simple, functional bicycles. Hiroshige Koike started Scarabike in 2007. "There are so few Japan-made bicycles these days," he says. "But Japanese bicycle craftsmen have wonderful skills." Koike isn't an engineer; he comes up with the designs, and works with bike builders like his mentor Jinbei Yamada of Arrow Bikes. "We don't cut corners and we look for good craftsmanship in even the tiniest screws and bolts," says Koike. Customers will be able to choose from six frames in 18 colours and make their own choice of handlebars and seats after the company's full launch in spring 2010.
scarab11.com
05
A Handsome Kitchen Tool
In every kitchen drawer in Sweden you'll find a wooden smörkniv butter knife. Its flat surface and curved edges make for easy work when spreading marmalade and butter onto toast. It is also the perfect culinary companion when rustling up a quick morning pick-me-up of Kalles creamy fish roe and rye knäckebröd. Make sure the wood is slightly dark, has a big grain and the handle is narrower than the blade. Or, even better, get a Swedish carpenter to whittle one for you.
There's nothing better to soothe parched throats in the summer than to drink from Rina Ono's cooling wooden Kami cups. The cups come in three sizes and are hand crafted by Hidetoshi Takahashi who hails from Asahikawa, an area in northern Japan famous for its expert carpenters. Ono sells them through online design boutique Merchant No. 4 which is collaborating with craftsmen in Asahikawa to introduce their work to a wider audience.
merchant4.com
A good generous patch of clean water is a common asset to most of our favourite cities. Should you be fortunate to have the Limmat or the Øresund on your doorstep, a nice cruiser probably wouldn't go amiss. Floating its first fleet in 1927, Austrian boatmaker Frauscher's range of vessels is just the ticket. Its Lido 686 model, launched in 2005, is almost seven metres long and is available with petrol, diesel or hybrid engines.
frauscherboats.com
Sandy beaches look great on postcards but we'd rather go without the fine grains that end up in our tote. Bagni Sillo near Genoa does away with such nuisances. This rocky outcrop's neat nautical lines and whitewashed cabanas make it the perfect bathing spot on the Italian Riviera. A morning dip is followed by a lunch of octopus salad and a carafe of Ligurian white. At sunset, sip a mojito and admire the view of the Portofino promontory. (Good luck finding it.)
Via Capo Pino 12, Sori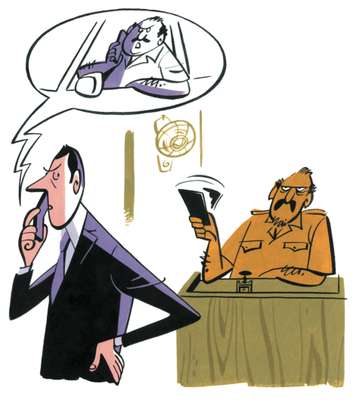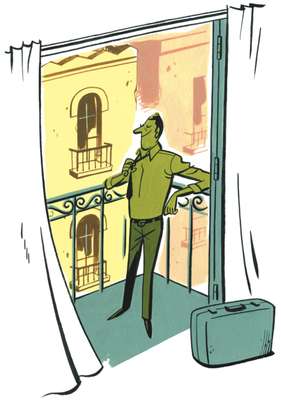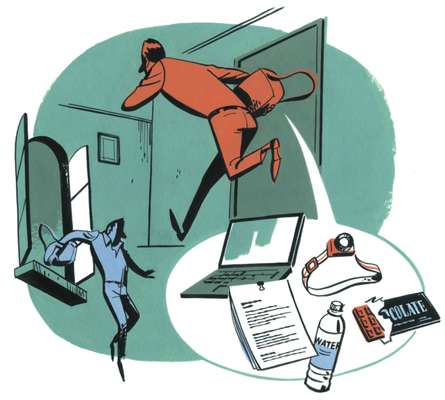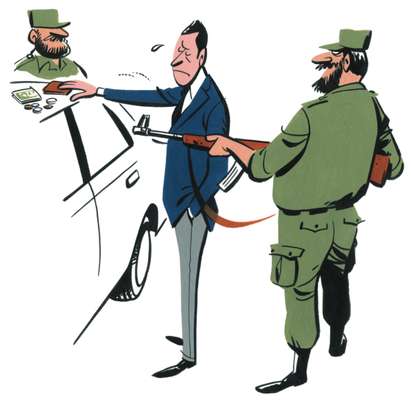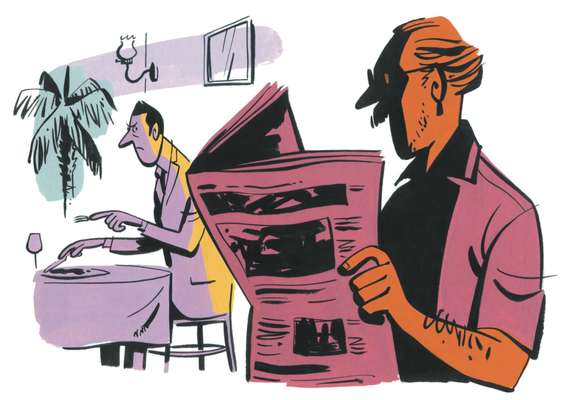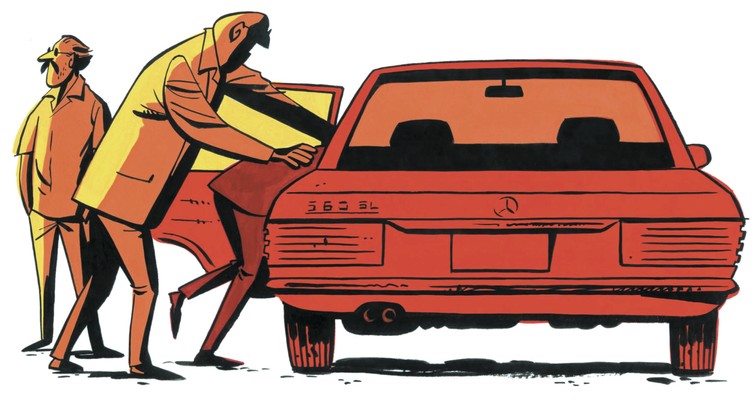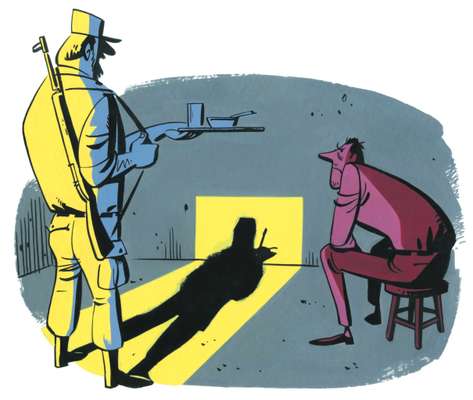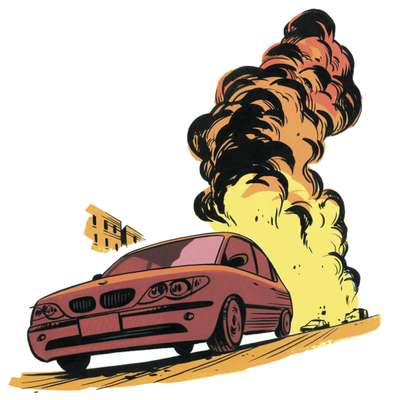 Ben Soames is Monocle's security consultant and is also in demand at leading global firms and governmental institutions concerned about the welfare of their staff when in the less friendly parts of the globe (he's also a man who, as listeners of The Monocle Weekly will know, has seen off the odd pirate in his time). Soames conducts HEST (Hostile Environment Safety Training) so that the Monocle editor or entrepreneur can be prepared for all sorts of scrapes. Here he guides us through a tricky trip – because one of the 50 Best Things To Improve Your Life has to be avoiding hold-ups, corruption and kidnap.
1: Be met
You have arrived at your destination and are approached by a customs official. He asks for your passport and starts querying the validity of your visa. It's clear he is looking for a bribe. You speed dial your local driver who is waiting to pick you up and politely hand your (old) phone to the official who is instructed by your well-connected driver to leave you alone. He apologises and returns your passport. You are escorted to your waiting car.
Choose the right room
You're dropped off at your hotel that has been recommended by your local contacts. You check in and are given a room on the ground floor facing the street. You ask to be moved to a rear-facing room, ideally on a floor between three and five, as there is a threat of rocket-propelled grenade attacks from the street. You drop off your bags and orientate yourself, checking out the emergency exits.

React rapidly
Just before dawn you hear the crack of automatic gunfire. The hotel is being attacked and gunmen have entered the lobby. The electricity has been cut and you are in darkness. You throw some clothes on and grab your bag containing critical documents, laptop, head torch, water and food. You carefully open the door and head down the emergency stairs. At the first floor you find a rear balcony and jump in to the garden. You are out within two minutes. You make your way to your embassy.

Don't fight
Hailing a taxi you ask to be taken to a hotel in a different part of town. En route you are stopped at an illegal checkpoint and are told at gunpoint to get out of the taxi. Your pockets are emptied and you realise you are being robbed. Resistance is dangerous, so you comply. Luckily, you stored your bag at your hotel for safe keeping and only had some water and a small amount of money on you. You give them what you have and proceed on your way.

Avoid routine
Wanting to avoid routines, you dine in a different restaurant each night. Tonight you are sitting at a table with your back against a wall and with a clear view of the entrance. You had a feeling you were followed to the restaurant and, trusting your intuition, decide to dine quickly. You call your contact and he agrees to come and collect you. As he draws up outside you place enough cash to pay for your meal on the table and walk out.

Be surveillance aware
You are now certain you are being followed and suspect it's the local security services. You start memorising faces and vehicles that stick out. You feel things are heating up as the surveillance team are taking less care to remain unnoticed. You call your embassy on a local-purchase pay-as-you-go phone.

Survive the abduction
The embassy is only a few blocks away and as there is good street lighting in this area you decide to walk the short distance. Almost immediately you are grabbed by two men. You want to struggle but you know this could get you shot. A car draws up and you are thrown into the back. A hood is placed over your head and your wrists are bound with electrical ties. You sit very still and remain quiet.

Control your mind
You are held in a small windowless cellar. You are offered food and water that you accept. When interrogated, you answer all the questions truthfully. It is clear this is a case of mistaken identity. Back in your cell you start an exercise routine to keep your body active and play mental agility exercises – trying to remember old song lyrics. After what seems like a week you are blindfolded and set free. As your eyes adjust to the light you see your embassy contact who has negotiated your release.
9. Keep driving
You decide to bring your return flight forward. However, you want to visit one last site of cultural interest before you leave. Driving your hire car along a meticulously planned route, there is a blinding flash in front of you followed by a massive bang. You have been hit by a roadside bomb. It seems to have been detonated too soon and your vehicle can still be driven. You hit the accelerator and drive through the ambush. By the time you are engaged by their small arms fire you're out of range.
Return safely
Your driver picks you up from your hotel and drops you at the airport. Your club class ticket ensures a swift move through security. Pleasingly, the new issue of Monocle is in the lounge. Relaxing into your seat you sip a chilled beer and crack open the cover.
We've shown you some fantasy scenarios, but if you are a diplomat or a concerned CEO we recommend you contact your local HEST agents.