Up on the roof / Global
Air time
Cities are combating urban sprawl by adding another layer – on their roofs. We profile the best projects, from sky-high soccer pitches to cinemas.
Up on the roof a small revolution has been taking place, often undetected by pavement-pacing pedestrians. Property developers, restaurateurs and savvy business owners have found room to build playgrounds, gardens (which can provide produce, shade and water filtration as well as nice places to lose an afternoon) and even cinemas. If you want to see the full range of possibilities, just go to the top of a Tokyo tower and look down on the city. It's a place where roof-top gardens almost seem to be the norm.
And this sky world is big business. This year Atlanta will host both the International Green Roof Conference and Toronto is staging the World Green Roof Infrastructure Congress. Business is set to flourish even more as green-aware cities tap into the eco possibilities.
1. Star gazing
Melbourne movie moment
Despite being the creative director of local media firm Right Angle Publishing, Barrie Barton – along with his friends – was feeling "remarkably uncreative" in his social life. So a group of them opened the Rooftop Cinema on top of a 1920s six-storey building on Melbourne's Swanston Street. There they show a wide variety of films and serve drinks to 250 people who come for the experience – and the views. Screenings are during the summer, six evenings a week.
The Rooftop Cinema, designed by local architects Grant Amon, has put the building on the map and serves as an inspiration for others. "It encouraged people in Melbourne to look at innovative ways of using urban space," says Barton. "We have a very tightly packed city and we can't grow outwards, so we need to think of new, creative ways to use spaces that are redundant."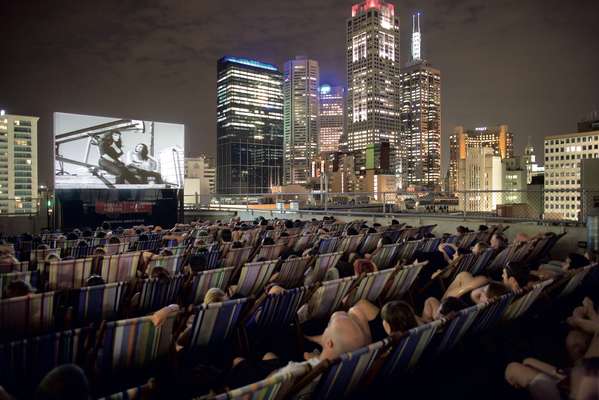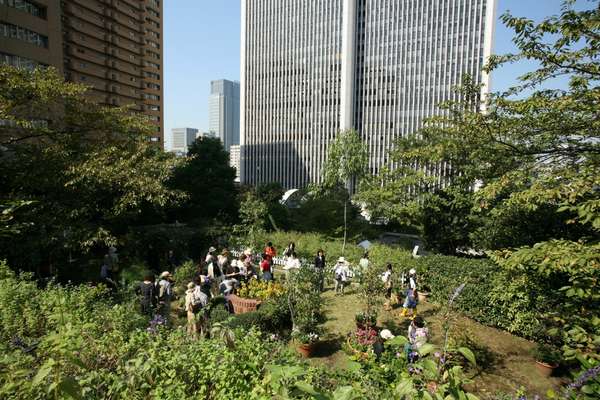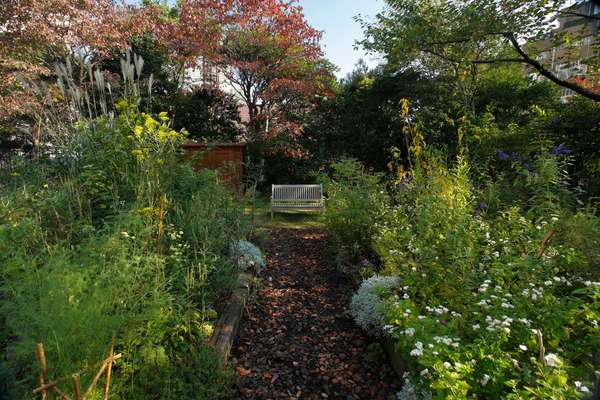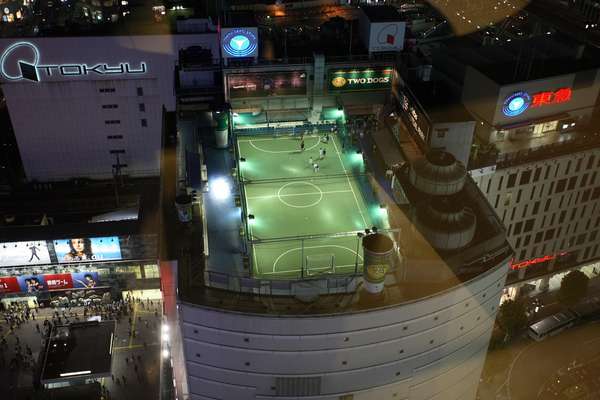 Barton is opening another rooftop cinema in Melbourne next year and has plans for one in Sydney.
rooftopcinema.com.au
2. Flying carpet
Top playground in Italy
This nursery in Cosenza, southern Italy, makes use of its rooftop with a colourful playground. The 600 sq m roof is carpeted with a synthetic fabric – graphic patterns are printed on it, showing areas for different activities. Wooden swings and slides are scattered around for break time.
The artificial carpet is designed by British manufacturer Notts Sport, a specialist in creating surface materials. "The design creates an exciting new environment in an otherwise wasted space, enabling young children to play safely, away from traffic and strangers," explains CEO Andy Carter.
3. Taking root
Blooming in Tokyo
With space at a premium and land prices sky high, gardens are a luxury few can afford in Tokyo.
One developer doing its bit to green up the city is Mori Building, owner of mixed-use developments such as Ark Hills (pictured right) and Roppongi Hills. Mori's policy is to create "vertical garden cities", turning drab roofs into verdant spaces. Ark Hills has seven gardens including a secluded roof garden filled with fragrant flowers, herbs and trees, which is overseen by urban garden expert Akemi Sugii. Roppongi Hills has an ambitious 3,300 sq m of rooftop greenery with a string of high-rise gardens, a seven-storey rice paddy, persimmon trees, ponds and vegetable plots, all floating above the city.
The gardens are about more than just aesthetics: thermograph photos show Roppongi Hills has lower surface temperatures than the adjacent area. — fw
4. High balls
Tokyo rooftop football
In Tokyo, football teams battle it out at the sky-high Adidas Futsal Park, built on top of the Tokyu department store in Shibuya. The 1,300 sq m pitch, which opened in 2001, was inspired by a street-level playground that used to be on the site where the shopping centre was built. Copy-cat football grounds have appeared across the ultra-dense city but this one is the original and most spectacular.
"The interests of the department store coincided with the idea of making better use of the space on the rooftop," says Takahiro Komori, manager of the football department at Tokyu Sports System, which runs various sporting facilities, including Adidas Futsal. "By operating a soccer school, we can draw in lots of kids and that will bring their parents to the department store."
5. Top soil
Grow it alone in LA
Alexis Rochas, a 34-year-old Argentinian architect, is a pioneer of green roofs. This year he completed SYNTHe, a 280 sq m kitchen garden plot on top of a six-storey apartment block in LA.
He designed an undulating skin of corrugated steel, which would "dodge and trace" mechanical elements of the roof, while also leaving them accessible.
The planted crops promise truly local food. Year round, the garden provides produce for Blue Velvet, the restaurant on the ground floor. The block's residents also have their own community garden.