Urban projects / Global
City revival
In New York, Tobruk, Foshan, Beirut and Stockholm there are pioneering architectural projects that will transform their cities. We take a look at the grand plans.
1. Rubble rousing
Revamp of the ancient port Tobruk, Libya
With one of the best natural harbours on the north African coast and positioned near the Egyptian border, the ancient town of Tobruk should be a jewel in Libya's crown. But, ever since it was reduced to rubble in the Second World War, the port has lain neglected.
Now the future is looking brighter for its 110,000 inhabitants: the government has commissioned Paris-based Day Architects to redraw the landscape, including a new town centre, offices, waterfront and 20,000 homes. "The concept was to re-work the Arab tradition in order to bring it closer to modernity," says Thierry Bonne, one of the three architects on the project. "It is an incredible opportunity." The project will begin in September.
2. Shore thing
Beach park, Queens, New York
New Yorkers are getting another space to play thanks to a new masterplan for an 11-hectare park on Far Rockaway beach in Queens. The project will transform this dilapidated area into a vibrant destination with restored boardwalks, a skatepark and sportsfields. Designed by Quennell Rothschild Landscape Architects in collaboration with WXY Architecture, construction is expected to begin this year. It's the sculptural shapes that really stand-out though – such as this steel pergola (there's also a concert stage and shelters), inspired by parosols, beach towels and gull wings. The ambition is to create a "density of experience" in the park, says Claire Weisz, partner at WXY.
3. Heart surgery
Foshan, China
Thanks to a sustainable, conservation masterplan by Skidmore, Owings & Merrill, Foshan's run-down city centre and historical heart is being revitalised.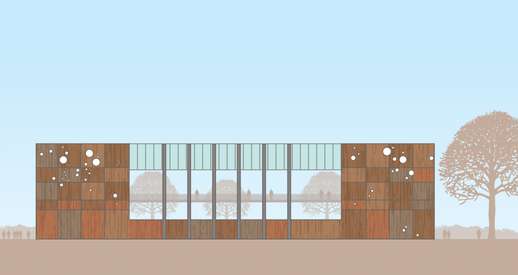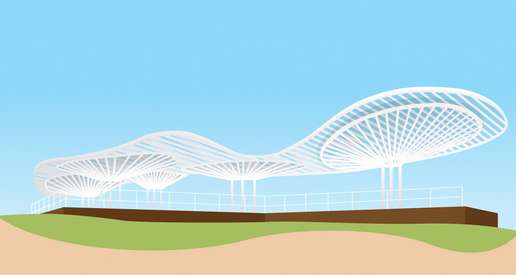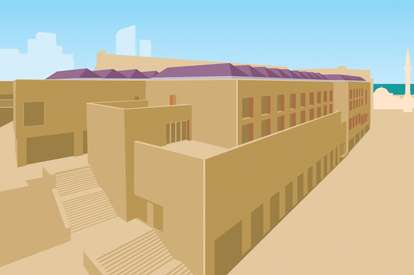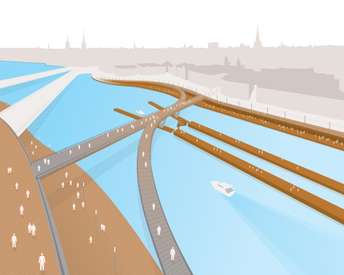 "We're hoping to create a new kind of quality of life," says Ellen Lou, director of urban design and planning.
Sensitive restoration is coupled with new housing and parks. High-rises will be shifted to the city's periphery to tackle urban sprawl. The scheme is expected to take the next 10 years.
4. Market economy
Modern souk, Beirut, Lebanon
When the merchant Phoenicians are your ancestors, you'd better boast the best souks in the Arab world. This is what Solidere, the firm in charge of rebuilding Beirut's historic heart, has set out to do.
One of the largest property companies in the Middle East, Solidere hired international architects including Rafael Moneo and Zaha Hadid to recreate the pre-1975 commercial stalls and artisan workshops destroyed during the Lebanese war.
The firm has built an elegant rendition of a modern souk, using typical elements such as rows of arcades, wooden "mousharabieh" screens, and an open split roof.
"Moneo understood the spirit of the old souks. His design is wonderful; he respected the way the souks used to be by making his building inviting and open to all," says leading Lebanese architect Assem Salam. Whether the souks regain their bustling cosmopolitan character ultimately depends on those Solidere hopes to attract: Lebanese and Gulf tourists looking for authenticity.
5. Water difference
The locks at Slussen, Stockholm
Finally the Slussen problem in Stockholm looks set to be solved. During the 1930s, a dense network of roads was built across the Slussen (or lock area) to link the islands of Södermalm and Gamla Stan. But a new masterplan from Foster + Partners and Berg Arkitektkontor reimagines the area as a new waterfront neighbourhood.
"The existing Slussen is like a scar on the urban structure of Stockholm. We're repairing it with a bit of strategic surgery," says Alistair Lenczner, partner at Foster + Partners. The "sea of concrete and asphalt" will be ripped away and replaced with a sweeping footbridge, promenades, cafés and city blocks. The scheme will be constructed in phases.