Visionary developers / Global
Hearts of the city
Identikit suburban projects and architects without imagination have sullied the reputation of property development but Monocle has tracked down five firms putting passion, innovation and social conscience back into the world.
You might not think of Muji as a property developer but for the past five years the company, which has built its reputation on selling simple furniture, clothes and home ware, has been selling the ultimate Muji product: the Muji house (pictured middle and below). From February next year, it will be going a step further with the first Muji Village, a development of 152 Muji-styled apartments in Tsudanuma in Chiba built in conjunction with Mitsubishi Estate.
The house business started after Muji (better known in Japan as Mujirushi Ryohin or No Brand Goods) set up its online business, Muji.net, in 2000. Via its new website, the firm – founded in 1980 – started to hear directly from customers who loved the whole Muji look and wanted a house with the same pared-down, neutral aesthetic.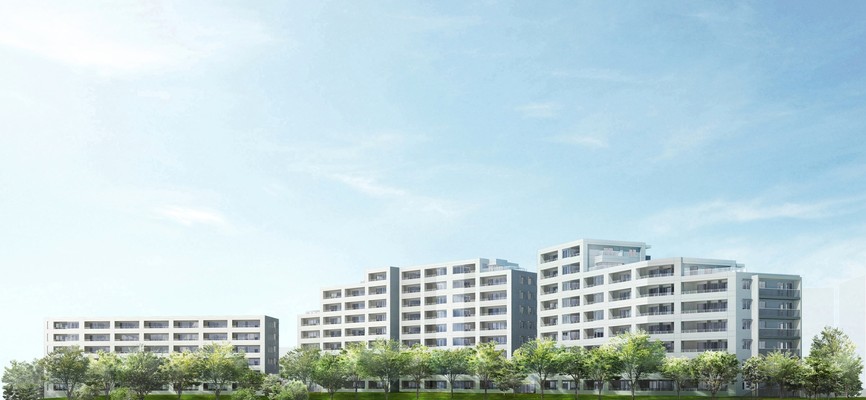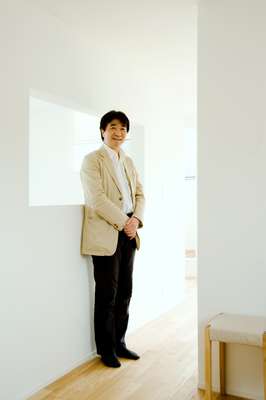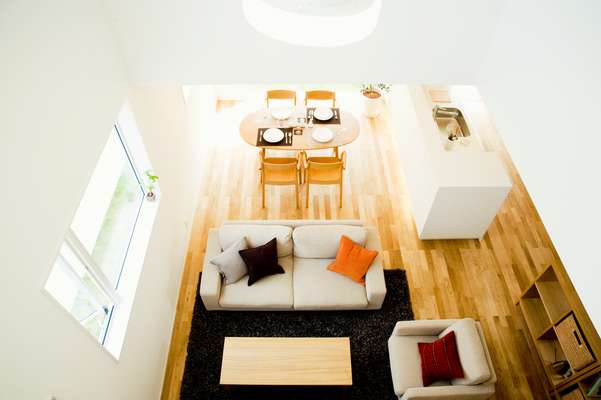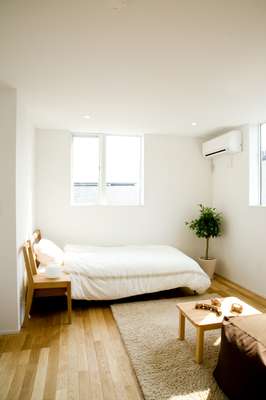 "The Muji house is a natural extension of the way we think about all our products," says Kazuyoshi Takano (left), director of Muji's housing division. An architect with 20 years' experience, he joined the company because of its fresh, customer-friendly approach to house-building. "I often feel that people in the housing industry decide what a good house is regardless of their customers' wishes or needs just because they are the specialists," he says.
The Muji house offers buyers the chance to have a custom-designed home at a fraction of the usual cost. Each house is built to fit the clients' plot of land and their individual requirements. There are three templates on offer, all with changeable room layouts: Ki no ie (Wooden House), an open-plan design with no partitions and painted exterior walls; Mado no ie (Window House), a plaster-wall house with vaulted ceiling and windows wherever the customer chooses to put them; and Asa no ie (Morning House), a flexible design ideal for a family with growing children.
"We think about environmental issues," says Takano. "So we try to use untreated wood and healthy materials. We want our customers to enjoy what they have in their life whether it's a small item or a house."
Prices for a Muji house range from ¥16m to ¥22m (€122,000 to €168,000) and 80 per cent of customers are first-time buyers in their twenties and thirties. "Young people have a clear idea of what they want," says Takano. "It's not like the days when people just accepted whatever was presented to them."
Future developments
Muji is also working with ReBita, a subsidiary of Tokyo Electric Power, to promote the idea of renovating older properties (a novelty in Japan).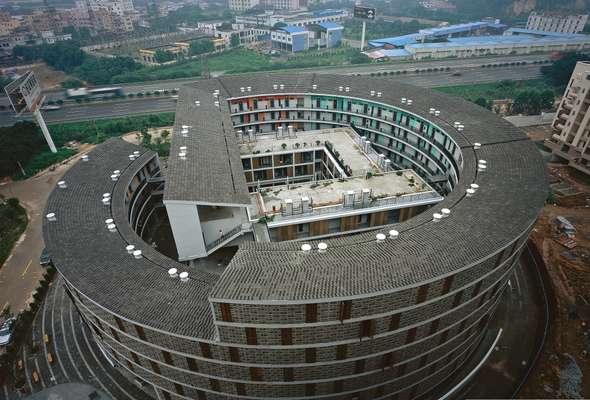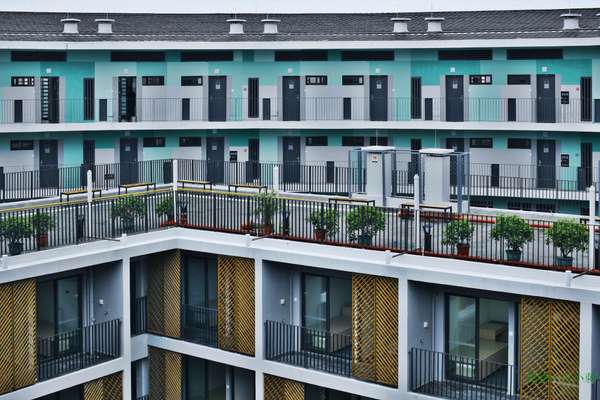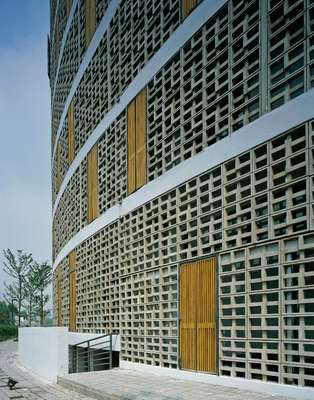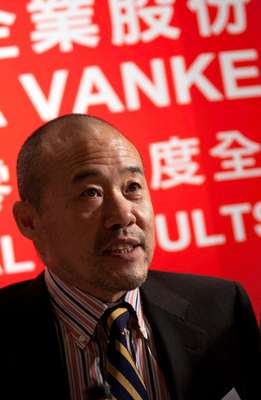 2. Vanke
Beijing and Shenzhen, China
He is head of China's largest property developer, but Wang Shi is as likely to be found climbing a mountain or promoting a book as he is to be sat behind a desk.
Vanke's chairman, and one-time rail worker, Wang has created luxurious sea-view penthouses, as well as more down-to-earth family apartments for a growing middle class. But now he has undertaken another task: smart, innovative rental housing for low-income workers, normally relegated to cheap, remote housing blocks or impromptu shantytowns.
Vanke's latest vision is a six-storey, round block based on a traditional Chinese earthen communal home known as a "tulou". It is designed by the Urbanus architecture team, including partners Liu Xiaodu, Meng Yan and Wang Hui, based in Beijing and Shenzhen.
The development includes 300 apartments as well as dormitory rooms, small restaurants, shops and public space. The first, on the edge of booming industrial city Guangzhou, hit 90 per cent occupancy soon after its July 2008 opening. Its halls are full of recent graduates who share job-hunting tips, neighbours eat together on communal terraces and up-and-coming bands rehearse in the evenings.
"[The tulou] is a very powerful image," Liu says. "We wanted to draw attention not just to the design but to the issue of low-income housing. People notice this is a very special design… It has transformed an old traditional shape into a new thing that societies can really use."
Future developments
Vanke is keen to expand its work, especially as the government focuses on increasing and improving affordable housing. But first, developers are calling for regulation to permit more private-sector funding and the building of sites closer to downtown cores.
3. Project2
Antwerp, Belgium
"We are trying to contribute to the revival of the places where we invest. We try to behave as good citizens," says Alon Amar, founder and CEO of Belgian firm Project2.
It's this thinking that sets Amar apart. His offices in Antwerp have panoramic views of the city, which comes in handy for pointing out his projects. Amar set the firm up in 1991 and his considered approach to planning is helping to revive Antwerp's old port area. Concerned with quality of life, Amar takes into account scale, history and liveability, working with leading architects to develop new schemes. "Development can either be a really ugly job where you destroy cities, or it's something fabulous where you contribute to the beauty of cities," he says.
His latest project on the harbour is Westkaai (bottom), a mixed-use scheme that when complete in 2013, will feature six striking towers designed by a trio of architects, including David Chipperfield and Gigon Guyer. The first two 16-storey residential towers, by Swiss firm Diener & Diener, will be finished in September.
The design features large windows and the structure is clad in glass panels laid over a coloured facade. "We're investing in the quality of design upfront," he says, proudly.
Future developments
International projects on the drawing board include a 200,000 sq m residential project near Paris, due to be built in 2018.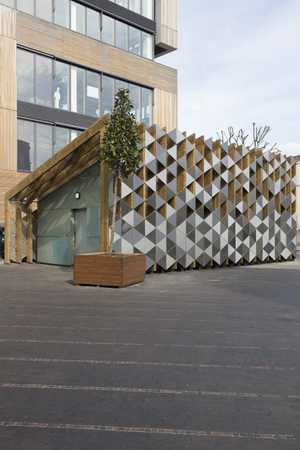 British developer Igloo is committed to creating healthy and sustainable communities. The UN endorsed its approach, calling the company the first socially responsible property fund. "If there's a neighbourhood where people are happier, then that's going to be more attractive, it will have more long-term value," explains deputy chief executive David Roberts who has worked for Igloo since the firm launched in 2001.
Backed up by a £300m fund generated from private and public investors, Igloo has its HQ in Manchester. Its green principles mean it works with communities from the start, and supports independent businesses.
We took a stroll around its first completed redevelopment in south London. There's an independent cinema, boutique hotel, shops, office spaces, flats (that start at £325,000), and an antiques market.
Future developments
Igloo has 20 projects in the UK, with work in Eastern Europe in the pipeline.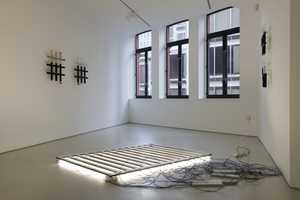 5. Alessandro Cajrati Crivelli
Milan, Italy
Italian developer Alessandro Cajrati Crivelli wants to bring a creative heart to cities. He took Milan's run-down western industrial area and transformed it into Zona Tortona, now the city's most fashionable design district. From the mid-1990s he bought up derelict factory buildings, renovating them into showrooms, galleries and retail spaces. "One of my early ideas was to build spaces for creative people because it makes a city come alive," he says.
His investment in the area continues with his latest development, Tortona 37. Due for completion at the end of the year, this mixed-use residential project reinvents a former industrial plant. The design features sustainable technology – the buildings run on geothermal energy.
Having previously headed other property development ventures, Crivelli set up a new firm, Estate4, in 2006. He runs two offices in London and Milan.
Future developments
In London, Crivelli's building a mixed-plan scheme transforming a former Royal Mail sorting office from the 19th century into a luxurious space for designers and galleries designed by British architects Squire and Partners. Part complete, he's already lured Phillips de Pury, which has moved into a 3,700 sq m gallery, the Orel Art gallery and Mark Newson, who has opened a studio there too.