Who owns your city? / Global
Korea moves
Global property markets may be undergoing a brutal shakedown but big corporations and sovereign wealth funds have not stopped shopping. And they each seem to have a favourite city to invest in. That's why LA's skyline is increasingly being shaped by landlords in Seoul.
Last winter, while the rest of the Los ­Angeles property world was counting foreclosures and searching for cash, Thomas Properties Group got a call from Korean Air asking if the developer would be interested in collaborating. The airline wanted to blow up a square-block hotel complex it already owned and start anew with two high-rise towers that could house a hotel, office and apartments. The money was ready to go.
"They're very forward-looking," says James A Thomas, CEO of the development firm, which in April announced it would be the partner on one of the biggest new construction projects to emerge during the recession. "It was not typical, but Korean Air has the ability to do what's necessary to finance the hotel."
Over the past decade, Korean money has been brashly remaking the American city through good times and bad. During that period, Korean investment in LA – home to more Koreans than any city other than Seoul – has increased more than three-fold, according to Mark Hong, a vice president at CB Richard Ellis. In 2003, the commercial land broker launched a Korea desk in its LA office just to handle the growing interest in American property. "Koreans are more disproportionately in real estate than other investment vehicles," says Hong, crediting the ­phenomenon to the scarcity of land on the densely populated peninsula.
Driven by a strong currency and a desire to diversify assets, the South Korean business community helped turn Korea town – the immigrant-enclave-turned-business-district between central LA and Hollywood – into a compact facsimile of Seoul. The spa-and-shopping Aroma Wilshire Center is modelled on a similar complex in Seoul. Korean banks, including Woori and Shinhan, have opened storefront locations. Cinema operator CGV committed to opening a cinema and the prominent fried-chicken chain Kyochon set up its US base here with the goal of moving into shopping centre food courts.
When the South Korean government announced in 2007 that it would end a $3m (€2.2m) cap on overseas property holdings by its citizens, LA developers took notice. They rushed to build apartments, often marketing them primarily through Seoul sales centres as holiday homes or investments for children attending American universities. The Solair Wilshire, now opening in the heart of Koreatown, is typical: a proudly modern tower with plans for high-end shops beneath 20 storeys of apartments. "South Koreans tend to think that if they can afford a second home, it really does need to be quite luxurious," says Grace Yoo, executive director of the Korean-American Coalition, a community group.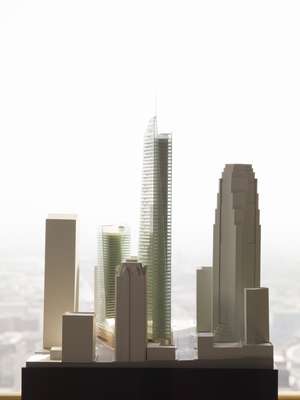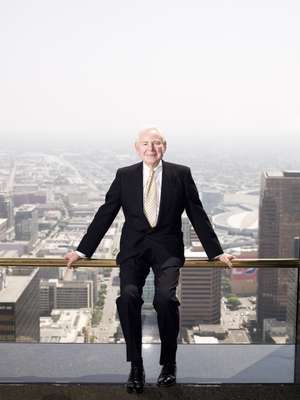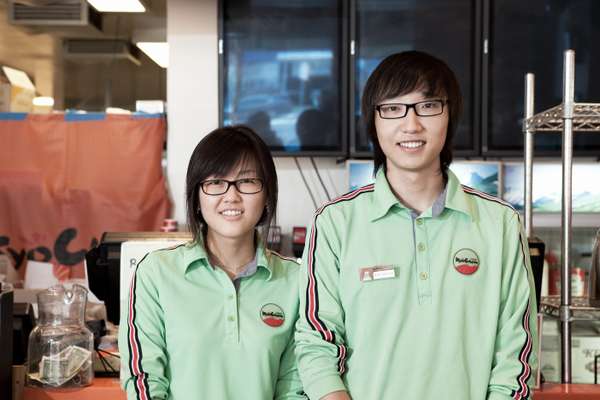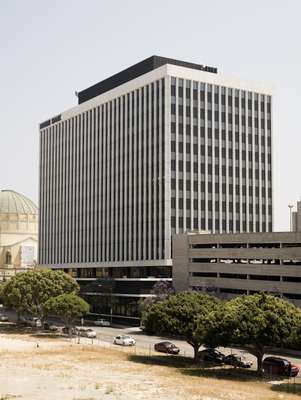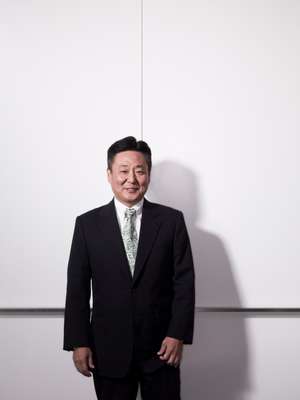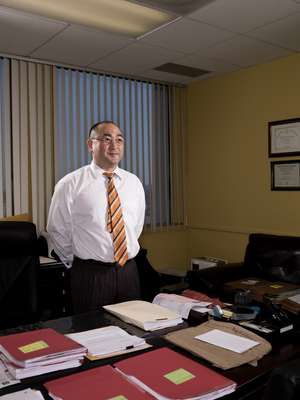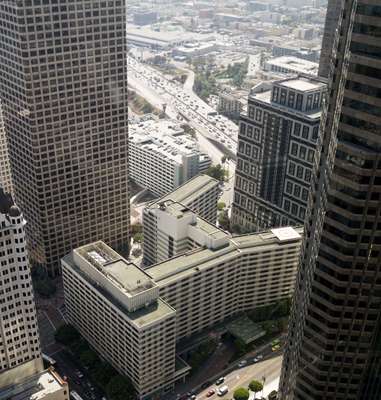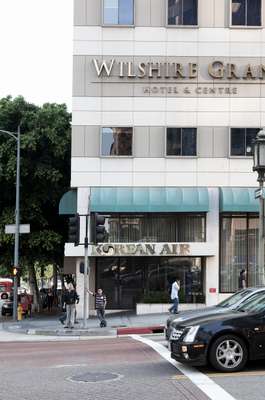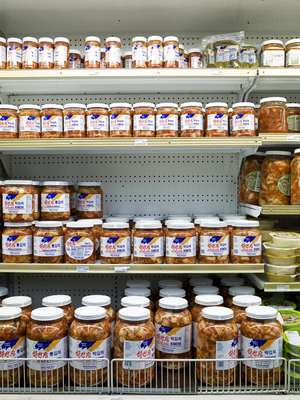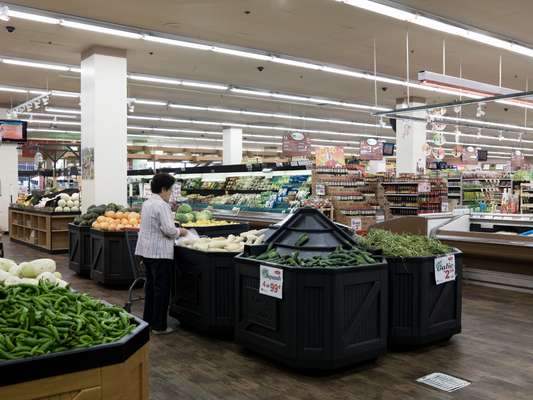 Yet the influence of wealthy South Koreans is being felt well outside the ­Koreatown property market. The lure of permanent-resident status has drawn many wealthy South Koreans to invest directly in US businesses. Active investors who place $1m in a business creating at least 10 new jobs can qualify for a green card, standards that are relaxed if the money goes into economically ­disadvantaged areas. "It's a fairly large investment, but there are a lot of South Koreans with a lot of money," says David Inpyo Lee, a Koreatown immigration lawyer who has helped clients invest in qualifying shopping centres and cashew farms across southern California.
Many of LA's most valuable unbuilt parcels remain in Korean hands, even as the pace of new construction slows. The South Korean developer Shin Young has pulled out of California after it proved unable to secure construction financing for a Koreatown hotel-and-apartments tower and a new residential district just west of the centre. Today most of Shin Young's staff have returned to South Korea, leaving behind little but empty lots and a flashy website.
When the won recently began to fall against the dollar, cash flows began coursing the other way. At least half a dozen developers are now promoting their properties in South Korea through ads in LA's Korean-language media, which includes two daily newspapers and a 24-hour radio station, and events for prospective investors. "We had the idea because of the currency," says Kelly Kwon, marketing manager for Radio Korea. "We knew it would be good for them to come here and do a seminar."
While others struggle with financing, Korean Air has the money to go it alone as it pursues plans to raze the once-­majestic Wilshire Grand hotel it acquired two decades ago. In the years since, Korean Air has grown into the largest carrier to Asia from LAX and a major ­international cargo force. Now it is hoping to leave its mark on the LA skyline as a way of raising its profile with American consumers. "The truth is that Korean-Americans are always going to fly Korean Air," says Penny Pfaelzer, a company spokeswoman. "My job is to get the word out that Korean Air isn't just an ethnic airline, it's a global airline."
Korean Air sees the downturn as an opportunity to erect a marquee building more quickly and cheaply than it would be able to otherwise. Starting the development process now, says Thomas, should allow Korean Air to exploit a slow period when city officials and labour unions are desperate to create jobs and construction costs are low. The buildings are not likely to be topped off until 2012, and by then will likely have cost "several hundred million dollars", he says. Financiers say a project of that scale could be executed in this climate only by a chaebol, one of the massive government-protected, resource-rich conglomerates that dominate South Korean corporate life.
The Hanjin Group, Korean Air's parent company, owns the shipping company that is a big player at the LA and Long Beach ports. By adding a prominent West Coast hotel – it has not yet ­enlisted a hotel operator but is looking for one that would appeal to elite Asian customers – to the South Korean travel agency, coach-bus line and hotel chain it already owns, it could create new opportunities for transcontinental tourist synergies. Although by the time the hotel is finished, it may be joined by a rival monument to Korean optimism about LA's revival. One mile south, Korean investment group CAAM is to build a 43-storey tower designed by Daniel Libeskind.
Moscow and the Turks
For all Moscow's construction boom, foreign companies have lost out on contracts due to opaque and often corrupt Russian tenders. But one company to do well is Turkey's Enka. It entered the Moscow market in the early 1990s and is now behind Naberezhnaya Tower, a lynchpin of Moscow-City, and a new terminal at Sheremetyevo Airport.
"Turkish developers came when the Russian economy was in ruins and the outlook was uncertain," says Vladimir Pantyushin, head of research at Jones Lang LaSalle. "By taking this risk they established a strong position."
Shanghai and the Japanese
Fourteen years in the making, the 101-storey Shanghai World Financial Centre is a striking addition to the skyline. Despite initial concern that a Japanese company was building China's tallest skyscraper, a year after its unveiling the Mori Building remains the benchmark for premium office space – although only 50 per cent is filled. What it has done though, is help make sterile Pudong more liveable. "We are committed to creating a better environment in Shanghai, not only for working but also for arts, culture and living," says Mori's Shanghai spokesman, Michiho Kishi.
Dubai and the Iranians
"We want to see India vs Pakistan," read a placard at the Pakistan vs Australia match at Dubai's International Cricket Stadium in May. But in the property battle, the two Asian nations are already squaring up against each other in Dubai and figures suggest that Indian investors are winning the game, coming second only to Emiratis. But Vineet Kumar of agent Asteco's bet is on the Iranians becoming the bigger force. "It might say UAE investment on the property details, but in the background, it's Iranian money," he says.
London and the Qataris
Qatari Diar, the property arm of the government-owned Qatar Investment Authority, is the big player in buying up properties in the UK capital. It acquired the former Chelsea army barracks in 2007 for almost €1bn (£959m) and is also a partner in the €2.3bn (£2bn) London Bridge Quarter regeneration scheme, which includes plans for the Shard, Europe's tallest mixed-use skyscraper.
Ghanim bin Saad al-Saad, Qatari Diar's CEO, reportedly wants to increase the firm's €3.4bn (£3bn) UK property portfolio by more than €2bn.