Cultural agenda / Global
Look
&

listen
Briefing
Monocle's summer arts calendar creams off the pick of the albums to line up, the books to take to the beach, the shows to saunter round and the movies to get to grips with in the evening – preferably in an open-air cinema in Melbourne.
MUSIC
— Mexican disco, French electro, Pennsylvanian rock and the Japanese festivals: this is Monocle's summer loving'.
Festivals:
Fuji Rock and Summer Sonic
Japan's Fuji Rock and Summer Sonic festivals have always been confident in their bookings while relying on unusual environments to draw crowds from beyond the region. But this year the forests of Naeba and the stages of Tokyo and Osaka are inundated with monsters of rock and superstar DJs thanks to an attractive but un-rock'n'roll reason: a favourable exchange rate. Yeah! Coldplay will be leaving Summer Sonic quids-in while Oasis will be airlifted from Fuji Rock with a bulging briefcase. Topsy-turvy bills mean hot-ticket bands can be seen in intimate settings – MGMT and Vampire Weekend prop up the line-up, while both events groundbreaking Japanese DJs and their speciality South American samples.
Whitney Live
New York's Whitney Museum makes like Sonar's dance party at MACBA with nightly servings of indie and electro throughout the summer. The Vivian Girls, Japanther and These Are Powers star in the season partnering the Dan Graham retrospective.
Albums to improve summer quality of life:
Mex-up
Mexican Institute of Sound - Soy Sauce
Come summertime who better to thank for putting his mouth where his money is than the MIS? Like some sort of electro-disco Clark Kent, by day Camilo Lara is the MD of EMI Mexico, by night he's a DJ saving lives with his witty mash-ups of dub, rock, cha cha cha and traditional Mexicana under the monicker of the MIS.
Hip-hop
Amanda Blank - I Love You
Wondering where the phrase "sound of the summer" was going to pop up? Breath can be unbated from here on in: it'll be hotpant season when this Philly fly girl drops her effortless, addictive electro-pop-cum-saucy-hip-hop-sample marvel on an otherwise buttoned-up world midway through July.
Alt-rock
Danger Mouse & Sparklehorse - Dark Night of the Soul
The duo's project to musicalise a photographic project by arch surrealist David Lynch is being refused a release by EMI with whom Danger Mouse has a running feud. The book of Lynch's beautiful, surreal photographs will be sold with a blank CD-R to "use as you will". Might you download it? Who can say? The record features a class cast of vocalists – Iggy Pop, Wayne Coyne, Gruff Rhys and Lynch himself – and offers both dreamy beach balm and late-night introspection.
Pop
Phoenix - Wolfgang Amadeus Phoenix
The French quartet's summer offering is a slick pop-rock machine driven along by tight songwriting, slinky vocals and some muscular production panache from Cassius's Philippe Zdar. Being a Gallic group, there's the de rigueur genuflection at the altar of electronica and a healthy dose of naughtiness. Wolfgang Amadeus is catchy Franco-pop with depth: it's a shower and a grower.
Rock
Black Moth Super Rainbow - Eating Us
Ecstatically addled Pennsylvanian space-rock with a noir-ish, Air-ish French twist. Kaftans, beads and beards optional – but beatific bliss guaranteed.
Alt-pop
My Toys Like Me - Where We Are
Irrepressible London debutants whose lovable line in cutesy dubtronica is mostly courtesy of vocalist Frances Noon, sounding like Stina Nordenstam X-Factoring Lily Allen against a backdrop of busy samples. Download their dreamy cover of Van Morrison's "The Way Young Lovers Do" immediately.
Folk-pop
Slow Club - Yeah, So
A brand new girl/boy combo whose rockabilly licks and campfire confessionals sound like they're more at home in the Texan dustbowl than the rather more drizzly streets of their hometown of Sheffield. Debut album Yeah, So crystallises early live charm quite beautifully.
Pop
Yacht - See Mystery Lights
Portland, Oregoners who kick off their summer campaign with a perfect singalonger in "Psychic City" to shout about forthcoming album See Mystery Lights.
Technology:
Bodibeat
Countless injuries must have been caused by runners fiddling with MP3 players while trying to find the perfect jogging track. Yamaha has designed a music player that does it for you. The Bodibeat measures your heart rate and selects a track with a tempo to match. If you speed up or slow down it searches for something else. It has thousands of pre-installed tunes but you can also add your own music.
FILM
— Monocle picks the key movies for the summer and looks ahead at the Cannes hits coming our way.
Summer line-up – ones to watch:
Public Enemies
Big-budget action thriller from director Michael Mann focuses on the FBI in the 1930s and their war against crime and charismatic gangster John Dillinger played by Johnny Depp.
Brüno
After Borat, Sacha Baron Cohen plays über-camp Austrian fashion reporter Brüno, intent on making rednecks as uncomfortable as possible. Other incidents include a very sticky Velcro suit and – in homage to Madonna – the adoption of his own African baby whom he names OJ (Simpson).
(500) Days of Summer
Painfully shy copywriter and hopeless romantic Tom is heart-broken by his girlfriend Summer. Tom retraces the 500 days they spent together in this 21st-century When Harry Met Sally-esque Sundance festival hit.
Inglourious Basterds
Set in Nazi-occupied France, Quentin Tarantino's epic focuses on a group of Jewish-American soldiers called The Basterds stationed to spread terror through the Third Reich by torturing Nazis.
District 9
Extra-terrestrial beings are forced to live in South Africa in a restricted slum-like area on pauper's wages. They find a friend in a government agent in this spectacular but ultra-realist sci-fi offering by up-and-coming South African Neill Blomkamp.
Hachiko: a Dog's Story
A grown-up yet sweet fairytale of a dog's unfaltering devotion to his college professor master is a remake of the hit Japanese film Hachiko Monogotari. Starring Richard Gere, the new version shifts the story from Tokyo to Rhode Island.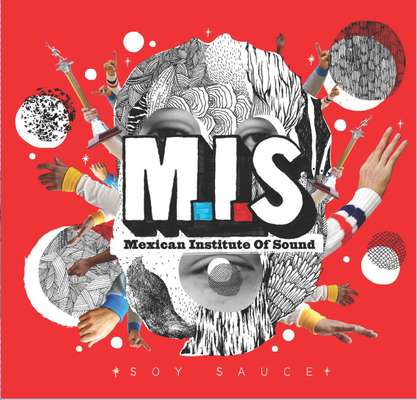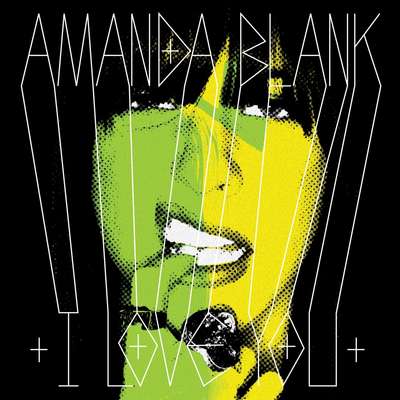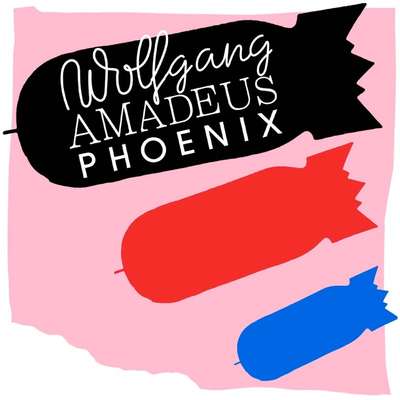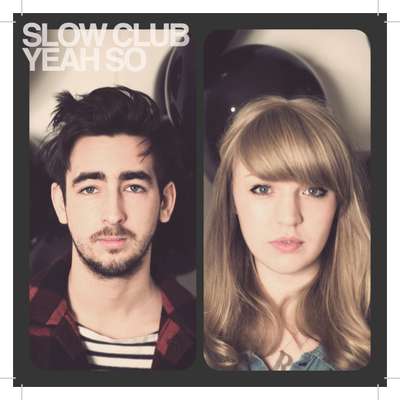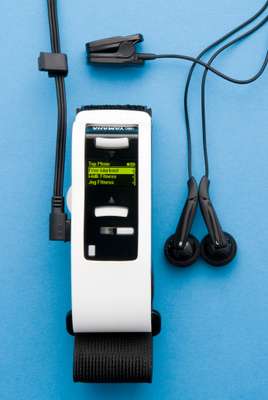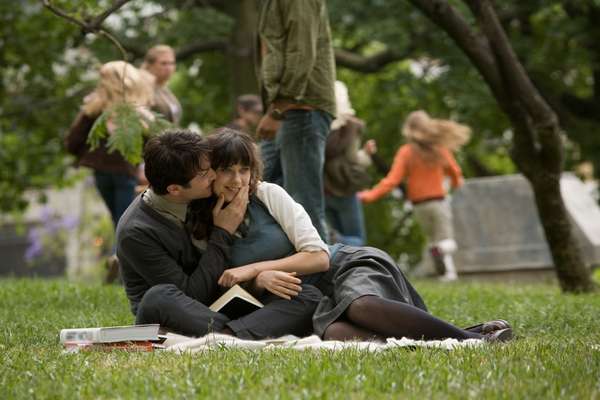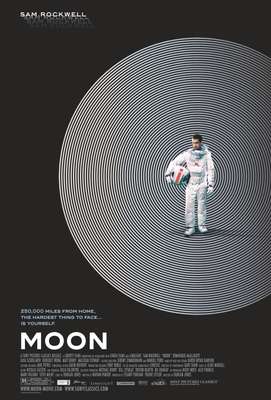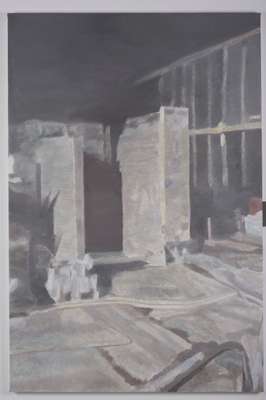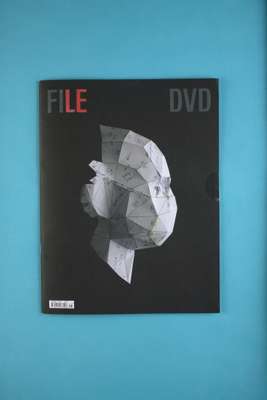 Cannes picks to look out for:
Horror thrives in hard times due to low-production costs and sure-fire ticket sales. Cannes jumped out of its seat to these:
Antichrist
Gothic shocker from self-declared genius Lars von Trier in which a couple retire to their "Eden" cabin in the woods. Polarised Cannes with walkouts and an ovation.
Thirst (Bak-jwi)
Old Boy's Korean director Park Chan-Wook follows a priest who turns into a vampire. Even the poster was banned for showing a priest in a sexual context.
Drag me to Hell
Sam Raimi's horror yarn follows loan officer Christine Brown as she becomes the victim of a supernatural curse. Only a seer can save her soul from hell.
A slew of strong Asian offerings thrills and provokes thought:
Mother
Bong Joon-ho, director of hit film The Host, rolled out this thriller that follows veteran TV actor Kim Hye-ja as a mother on a mission to prove her son's innocence when he is accused of murder.
Kinatay
Filipino director Brillante Mendoza won the best director prize for Kinatay, a psychological, overtly graphic crime thriller set in the teeming slums of Manila.
Spring Fever
The Chinese government banned director Lou Ye from working and this covertly cut, sensitively told story of a wife whose husband has a gay love affair is again likely to stir some trouble at home.
Colombia
Colombia was put on the cinema map in unflattering drug lord style by Brian de Palma's Scarface but is now shifting its own spotlight to become the next Latin-American film hub. Supported by a €2m government film development fund and enticing tax incentives, western production companies are starting to feel the benefits.
Scott Steindorff shot Colombia rather than Brazil for Love in the Time of Cholera, a decision that shaved €15m off the production budget. Fox Television followed suit, producing Mental there while digital effects company Studio C (Chronicles of Narnia) is also setting up shop. Colombian vice president Francisco Santos is on a mission to pitch Colombia as the go-to country for creatives.
Q&A - Duncan Jones
Director
Moon
Director Duncan Jones's first feature film tells the story of astronaut Sam Bell (Sam Rockwell) stationed on the moon. As the sole inhabitant of the Sarang base with only Gerty the computer (voiced by Kevin Spacey) to talk to, his solitary lifestyle is turned upside down when he has an accident and comes face to face with himself.
How did the film come about?
I have always been a huge fan of Sam Rockwell. We met and talked about sci-fi films from the late 1970s and early 1980s. I said I would write something sci-fi for Sam if he promised me he'd try and read it.
How about the location?
The moon is the perfect location for a science fiction film and oddly doesn't get used that much.
What was it like making a science fiction film on an indie budget?
There was a very human element to the film so it was less about special effects than many science fiction films – Sam is really the only character. But I was working with great people like Phil Pearson who built the original Nostromo spaceship in Alien.
What's next?
I'm looking at another science fiction film that will be a thriller based in a future Berlin.
VISUAL ARTS
— From Tokyo to Tuymans, here are six of the best in a crowded summer art calendar.
Contemporary painting
Luc Tuymans: Against the Day - Wiels, Brussels
Until 2 August
Twenty brand-new works including 'Foundations' specifically created for Wiels will be presented in the first solo Luc Tuymans show in Brussels. Drawing influence from reality TV shows for the works, it sees the Antwerpian return to exhibit in the city where he first studied fine art and art history.
Contemporary
Georgia O'Keeffe and Ansel Adams, Natural Affinities - San Franscisco MOMA Until 7 September
Two great talents, and two good friends, this exhibition cleverly pits a photographer against a painter and examines how they portrayed the natural world throughout their careers. Expect many accidental and beautiful similarities in this impeccably tightly-curated show.
Sculpture & installation
Yinka Shonibare - Brooklyn Museum, New York
26 June – 20 September
Featuring more than 20 works, including sculpture, painting and film, this is the first major solo show of the British-based Nigerian artist. The museum will be littered with sculpture of headless children dressed in African costumes for new site-specific work, Mother and Father Worked Hard so I Can Play.
Architecture
Ai Weiwei: According to What? - Mori Art Museum, Tokyo
25 July – 8 November
Following his work with Herzog & de Meuron on the Birds Nest stadium at last year's Olympics, this summer Mori hosts a comprehensive study of the artistic and architectural works of this Bejing bright spark, in his most important solo show yet.
Biennials & triennials
Echigo-Tsumari Triennial - Niigata, Japan
26 July – 13 September
The fourth Echigo-Tsumari installment – the world's largest international art festival – sits in rural mountains northwest of Tokyo. More than 150 artists from 26 countries will unveil works in abandoned schools, old houses and across the landscape in collaborations with communities. For an overnight art fix, stay at James Turrell's House of Light, with its vast skylight opening, or sleep in a coffin at Marina Abramovich's Dream House.
3rd Moscow Biennale
24 September – 25 October
Curated by Jean-Hubert Martin, former director of the Pompidou Centre, and spread over more than 10,000 sq m around Moscow, this is the third biennale to be held in the Russian capital. Special guest artists include Anthony Gormley and Luc Tuymans.
BOOKS & MEDIA
— Some to sling in your beach bag, others to savour at home, our literary pick encompasses fiction, travel, politics, media and e-books.
Books for beach and beyond:
Fiction
The Dark Side of Love - Rafik Schami
A Syrian Romeo and Juliet featuring warring Christian clans of Orthodox and Catholic faiths as well as a Syrian 20th-century social history. From French occupation to the rise of the Ba'ath, interspersed with riots and bandit-attacks, Rafik Schami's lengthy page-turner is epic. Born in Damascus, Schami was exiled to Germany in 1971 and launched his acclaimed literary career during the 1980s.
Fiction
Brixton Beach - Roma Tearne
This captivating family saga spans 30 years and revolves around Alice Fonseka who at the age of 10 flees her beloved Sri Lanka, a country on the brink of war for a new life in England. Tearne, also a successful painter, artist and filmmaker captures the stunning beauty of an island torn by the horrors of civil war as well as the sights and sounds of 21st-century south London.
Fiction
Tomas - James Palumbo
A debut novel that explodes at full blast; Tomas tears apart the world of the rich on his crusade against everything that's wrong with the 21st century, including fat bankers and reality TV. Palumbo delivers a savage satire of the highest calibre.
Fiction
Occupied City - David Peace
The much-awaited second instalment of David Peace's Tokyo Trilogy, Occupied City fictionalises the 1948 Teikoku Bank poisoning scandal. A man claiming to be a public health official walks into the bank, convincing 16 clerks and employees to drink a deadly poison, which he says is dysentery medicine. The murderer escapes a rich man while another who always claimed his innocence is condemned to death for the crime.
Travel
Sushi and Beyond - Michael Booth
Booth decides his cordon bleu course in Paris has left holes in his food knowledge and takes a three-month culinary trip to Japan. Booth takes his family with him and their responses to the Tokyo fish market, scallop snack bags and other exotica is an important part of the informative, engaging and relentlessly funny story – whether exploring the value of MSG or interviewing Kyoto's greatest chefs.
Travel
Travels with a Typewriter - Michael Frayn
This is British playwright and novelist Frayn's classic collected travel writings from the 1960s and 1970s. Weaving throughout his adventures on an Israeli kibbutz, bike-rides in Cambridge and on to Cuba, Japan and Russia is Frayn's concise, dry wit.
Politics
Listening to Grasshoppers - Arundhati Roy
Roy's collection of essays is a behind-the-scenes extrapolation of the world's largest democracy, India, and undercurrents of nationalism and neo-fascism.
Art
Younger than Jesus: Artist Directory
A Yellow Pages of "Generation Me" artists (those under 33 who from the first digital generation) this is an essential directory for those who want to know their Auce Bieles from their Teppei Kaneujis. Picked by critics and artists and edited by New York's New Museum curators, here are over 500 rising stars, covering painting to video games.
File
A 56-page magazine on newspaper stock, the first issue of bi-annual File explores the worlds of music videos and short films backed up by intelligent stories with a two-hour DVD on these mediums. Composed and inviting art direction and design by Fabio Sebastinelli and Thorbjørn Ankerstjerne.
D2
The D2 supplement of Norway's leading (and growing) financial daily, the Dagens Naeringsliv, is an exemplary auxiliary for the main newspaper. Beautiful photography, high-quality paper stock and imaginative editorial strands make it inspiring to flick through and it is a welcome story in itself as a media brand looking to the horizon rather than shrinking away. A string of recent awards have made well-deserved first birthday presents for the title.
Sony Reader
Top five downloaded e-books on the Sony Reader, the e-reader market's first-comer:
Presumed Guilty - Tess Gerritsen
The Blood Detective - Dan Waddell
Angels & Demons - Dan Brown
The First Apostle - James Becker
The 50/50 Killer - Steve Mosby
Daunt books, London
Top five bestsellers:
Alone in Berlin - Hans Fallada and Michael Hofmann
Fool's Gold - Gillian Tett
The Children's Book - A.S.Byatt
Everything Ravaged, Everything Burned - Wells Tower
Wolf Hall - Hilary Mantel
e-Reader-off
Cool-er e-reader
While Sony's Reader continues to lead the market, the new Cool-er e-reader is the latest addition to a growing market (e-book sales in the US last year reached $100m). Launched at the end of May, this nifty piece of gear is both lighter (177g) and handier than other e-readers; it functions all over the world, works on Macs and PCs, downloads from several e-book sellers, stores hundreds of books and supports eight languages.
Q&A - Simon Trewin
United Agents
London
How important are summer reads for the industry?
We are all hoping that warm weather and a little upturn in the economic climate will provide a welcome boost for book sales. Mass-market fiction comes into its own over the summer with beach reads, and every publisher will have some glossy hopefuls piled high in the likes of WH Smith and the supermarkets.
What books will be big this summer?
Sebastian Faulks writing as Ian Fleming will have a massive hit with Devil May Care, Fiona Neill's Friends, Lovers and other Indiscretions will soar and old favourites like Freya North, Danielle Steele and, of course, Stephanie Meyer will jam the list.
Which genres will be on the up in the next few months?
Vampires, teen horror and bonkbusters are all bubbling under as big ticket genres coming up and we will also see a rash of celebrities writing fiction.
What are you reading at the moment?
I am loving David Aaronovitch's Voodoo Histories about the power conspiracy theories have on shaping our culture, Michael Simkins' non-fiction travelogue Detour de France and Jeremy Dyson's mesmeric collection of short stories The Cranes that Built the Cranes.