Retailers in the community / Global
Shop idols
Sometimes it takes just one retailer to unite an entire neighbourhood and restore a sense of old-fashioned community between residents and other shop owners, restaurateurs and civil servants. We've found 10 doing just that.
1. Vila Viniteca
Wine - Barcelona
Founded 1932
Calle Agullers is one of those forgotten streets in the downtown Born neighbourhood that has visitors cooing covetously up at balconies and groaning greedily through shop windows, and in particular Vila Viniteca's. For over 75 years the Vila family has run this alimentación selling groceries, essentials and wines to local residents and tradesmen. Five years ago, Quim Vila, current head of the three generation-old business, recognised the popularity of the neighbourhood and in a bid to preserve the independent spirit that had always defined the former textile district, updated the design of the grocery store and wine shop. And with a clever eye for produce and great relationships with local producers turned it into one of the best-edited delicatessens we've ever visited.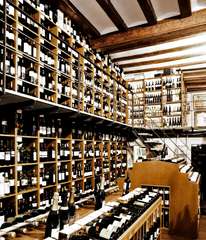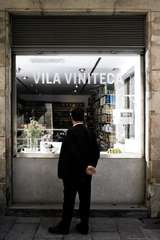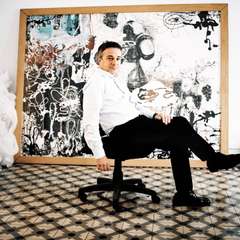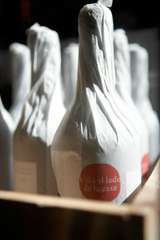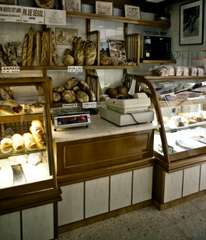 Vila Viniteca's most profitable enterprise is an international wine distribution network. Quim Vila is recognised as one of the most important négociants in Spain and on the day we visited, Álvaro Palacios and Peter Sisseck, arguably the two best winemakers in Spain, dropped in. Vila's offices are located a door down, and across the street from the shops there's a tasting room where the family host wine degustacións. "The Vilas have done wonders for this part of the city, they have kept the independent soul: the neighbourhood revolves around them," says local estate agent Àngel Camps.
7 Calle Agullers vilaviniteca.es
Any of the locally produced cheeses sourced from Catalan co-operatives
A few bottles of Rosita beer, brewed just down the coast in Tarragona
A six-pack of Cacaolat, the local chocolate milk with the cute yellow and brown packaging
La Brujula sardines
A couple of bottles of L'Origan cava
Owner's favourite neighbours
Fleca Vilamala: One of the best but least-known bakeries in town, Vilamala bakes speciality breads opposite Vila Viniteca.

Pastelería Hofmann: German pastry chef Mey Hofmann recently won a Michelin star for her dulces and she runs a small school close to Vila Viniteca.
74 C/ Argenteria

Bar Nus: One of the best bars in Born, Nus was converted from an old sweet shop and serves German beers to the strains of opera in the background.
5 C/ Mirallers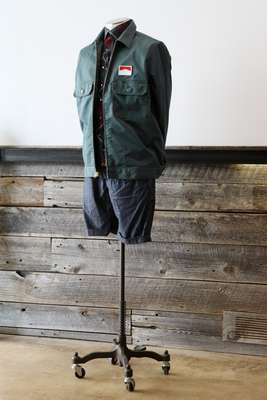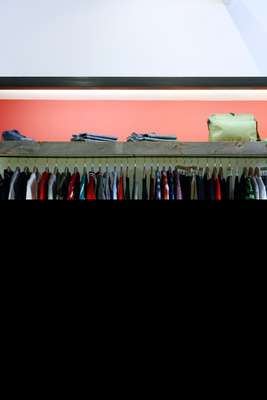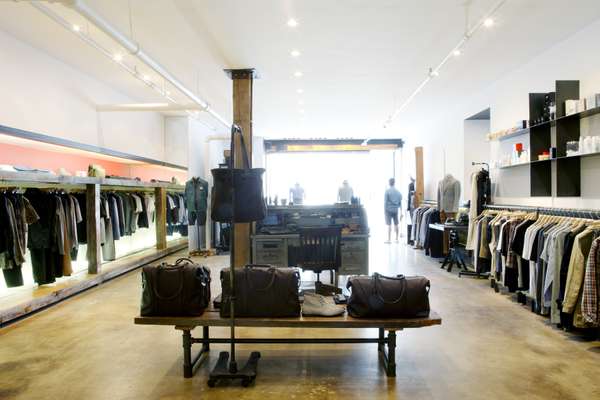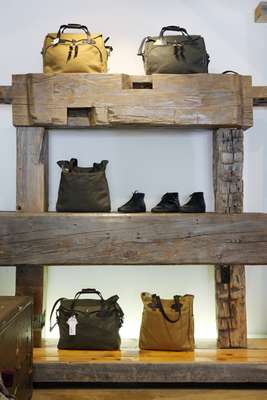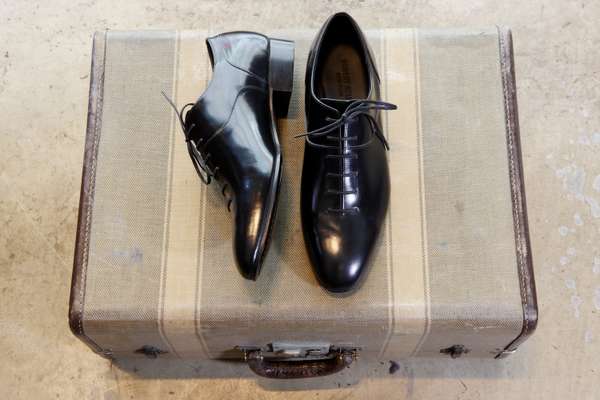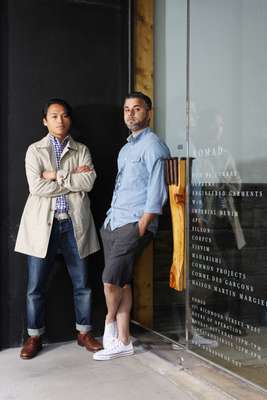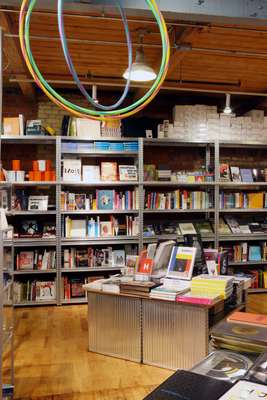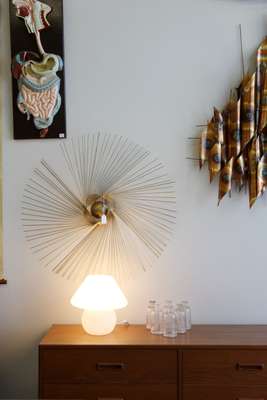 2. Nomad
Clothing - Toronto
Founded 2005
Zeb Munir and Jesar Gabino realised Toronto lacked a menswear boutique like the ones they'd seen in Tokyo, Paris and New York. Their target customers – men who'd grown up with street culture and wanted a more mature style – mirrored themselves. "We just started dressing our age," says Gabino, who, together with Munir, was a former professional breakdancer and toured the world with various hip-hop artists.
The result is a shop that houses sought-after skate labels alongside tailored pieces from Comme des Garçons and Filson. Nomad sits on a stretch of Richmond Street, in the old garment district. "We wanted it to feel private," says Munir.
The store has its own tight-knit community of locals who come in for the well-edited product and knowledgeable staff, who are more motivated to build relationships than meet sales quotas. They greet almost everyone who comes in by name, giving the shop its own neighbourhood feel.
"They've created a scene for what they're offering," says Matt Robinson, a fellow menswear shopkeeper who runs Klaxon Howl on Queen Street. And the local design world has benefited with handmade bags by Stars & Perfect 10's and jewellery by This Is Cement alongside the big labels. "We're trying to introduce Canadian men to better-quality products that aren't mass-produced," says Munir.
431 Richmond St W nomadshop.net
Raymond Seto
Financial analyst
"I used to be really big on sneakers, and my style evolved along with the store. For many, a shirt is a shirt, but things like the cut, the collar, or the darts make all the difference when you know. Nomad has really educated its customers on the finer points – and you can see it on the street."

Andrew Ferguson
Stylist
"What strikes me is how spotless the store is, making it easier to shop. I'm always looking for what's the next trend and Nomad seems to be a step ahead."
Cotton canvas and leather bag by Want Les Essentiels de la Vie
Denim by Vancouver's Wings + Horns
Japanese crushed linen jacket by Robert Geller
Tailored items by Nom de Guerre
M65 field jacket by Supreme
Owners' favourite neighbours
Swipe: This book shop is frequented by the local design community looking for hard-to-source international art and design manuals and magazines.
401 Richmond St W

Queen West Antiques: Nomad's 1940s steel flip-top desk that they use for their cash register is from this mid-century antiques shop.
1605 Queen St W

Terroni: Everyone comes here for the simple and delicious southern Italian food.
720 Queen St W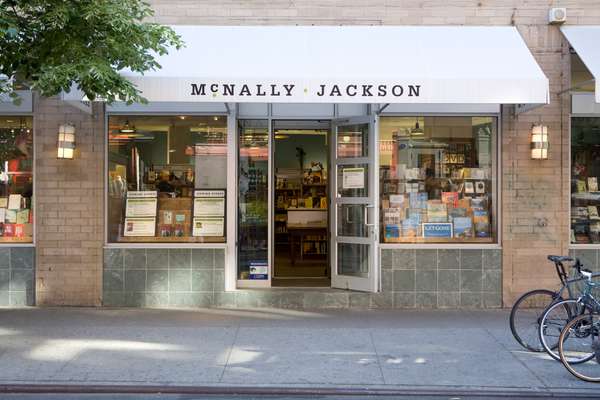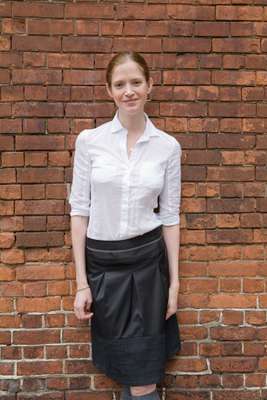 3. McNally Jackson Books
Books - New York
Founded 2004
When McNally Jackson opened, there were no other bookstores from the East Village to SoHo. It became an anchor for the neighbourhood, "It's the centre of our universe," says Rhett Butler, a fellow shop owner.
It's the intelligence of a good eye guiding the experience that makes this independent bookseller timeless. "A flaw in bookselling is not thinking about how to get the best books to better readers," says Sarah McNally, who was an editor at Counterpoint Press.
The small scale of the neighbourhood storefronts is protecting NoLita's mom-and-pops style stores. Italian butcher Albanese still carries on the tradition as does Le Labo, the fragrance shop. "It's about connecting and establishing a relationship," says Le Labo's Fabrice Penot.
The McNally Jackson store is in a pale brick apartment building that occupies more than half the block, but McNally, a Winnipeg native, has imbued it with some old-world charm. Antique furnishings and casement windows that unfold onto the pavement infuse energy into the shop's unadorned shell and complement its artfully selected literature.
"Without a bookstore there's no community space to think and talk. You can't do that in a drug store," says McNally.
52 Prince Street mcnallyjackson.com
Simon Van Booy
Writer
"It's a nice place to write because it's very quiet but there are always interesting people to look at. This is the closest thing to what Shakespeare & Company in Paris used to be. You can stay for free as long as you're working on something. They are just hives of creative energy."
Simon Van Booy's Love Begins in Winter (written in the bookstore's café)
2666: A Novel by Roberto Bolano
Dan Graham: Beyond by Bennett Simpson and Chrissie Iles
The Endless City by Ricky Burdett and Deyan Sudjic
Eric W. Saunderson's Mannahatta
Owner's favourite neighbours
Gimme! Coffee: Gimme! Coffee on Mott Street is where locals linger over Caffe Freddos.
228 Mott Street

New Museum: Japanese architects SANAA's New Museum is drawing art lovers in.
235 Bowery Street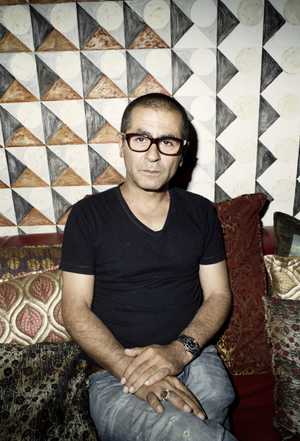 4. Fes Café 
Food - Istanbul
Founded 1996
Since opening, Metin Tosun has witnessed the frantic pace of change in the Grand Bazaar. In the beginning, the approach was simple: find a central location where a modern-style coffee shop could grab the attention of passers-by. Although wooden stools are still ubiquitous, a proper chair and well-made espresso were hard to find in 1996. He combines traditional Turkish coffee with contemporary house blends.
In 1999 he opened Abdulla, selling natural soaps and hand-made linens, next door. Consistent with Fes's philosophy of mixing old-world techniques with new-school flourishes, Tosun seeks out village produce from the north Aegean and eastern Anatolia spices. The same can be said of Abdulla, where traditional crafts-manship updates versions of household goods.
62 Halicilar Caddesi
Owner's favourite neighbours
Design Zone: Özlem Tuna, the owner and designer, is a burst of new energy in this area of the Grand Bazaar. Her homewares are updates of classical forms, such as the hamam water bowl.

Paşa Gift Shop: Hand-crafted backgammon sets and wooden toys – the genuine article.
Hamam pestemal – traditional wrap worn in Turkish baths
Handspun woollen hooded bathrobes from eastern Anatolia
Olive oil soaps scented with lavender, thyme and other herbs
Nar Ekşisi (pomegranate syrup) for salads
Traditional Turkish coffee experience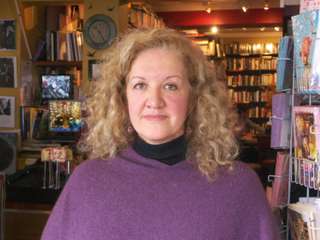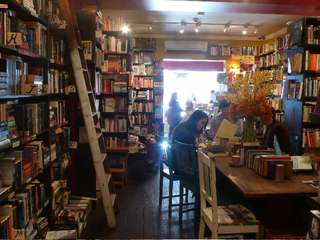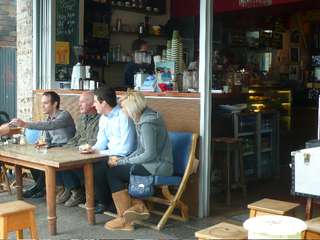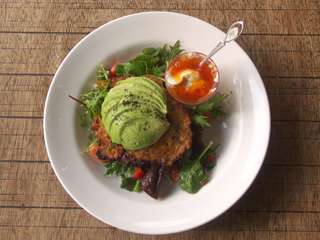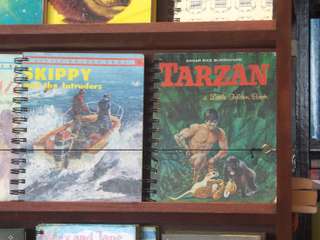 5. Gertrude & Alice
Books and food - Sydney
Founded 2001
If you wander down the back streets of Bondi, you'll hopefully stumble across Gertrude & Alice café and bookstore, a place which provides cosiness, character and Camus amid the increasing blandness that dominates Bondi.
Established eight years ago, Gertrude & Alice has become a second lounge for locals and visitors, drawn to an authentic atmosphere with mismatched crockery, shelves crammed with books and genuinely cool staff serving good coffee, banana bread and lasagne. At any hour, a large communal table hosts mums reading books to toddlers, writers tapping away at novels and photographers showing off their latest work.
Named after the American writer Gertrude Stein and Alice B Toklas, who set up a salon in Paris in the 1910s, owner Jane Turner says she always wanted to create a space where people could feel comfortable, creative and part of a community. Her goal has certainly been achieved: champagne corks have been popped to celebrate customers' completed plays and a marriage between a couple who met in the café.
"We have a lot of neighbourhood support. If we have to close for the afternoon, there is public outcry," remarks Turner, adding that the small space puts pressure on her to hunt out the most interesting books, which includes a first edition of Sylvia Plath's The Bell Jar. 46 Hall Street, Bondi Beach gertrudeandalice.com.au
Owner's favourite neighbours
Funkis: Swedish furniture and clothes. The fabrics have a retro yet modern feel, and they sell fabulous clogs.
23a Curlewis Street

Sabbaba: Casual Middle Eastern café and takeaway serving some of Sydney's best falafels, which are wrapped in fresh pita and served with great hummus and tabbouleh.
82 Hall Street

Ria Floral: Ria is a local floral artist and a well-known personality in the neighbourhood.
98 Brighton Boulevard
Banana bread
The Voice – the Story of an American Phenomena Frank Sinatra by E. J. Kahn Jr, signed by Frank Sinatra
The Last Night of the Earth Poems by Charles Bukowski
Corn fritters with sour cream and sweet chilli
Limited editions of To Kill a Mockingbird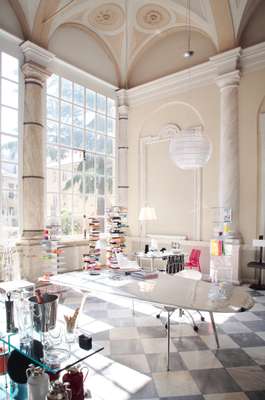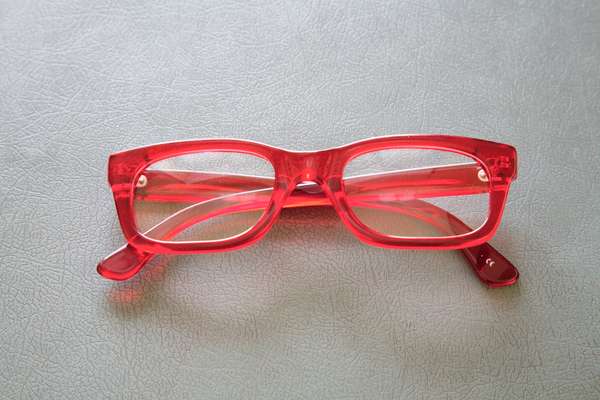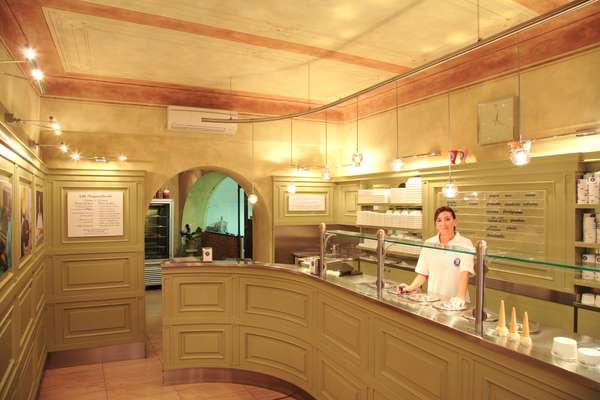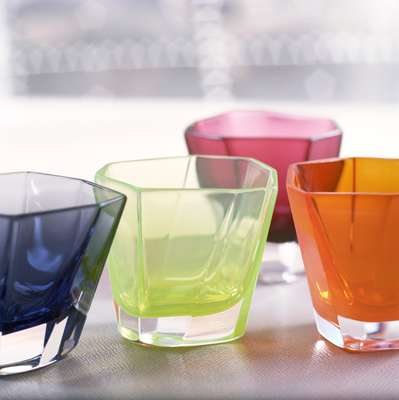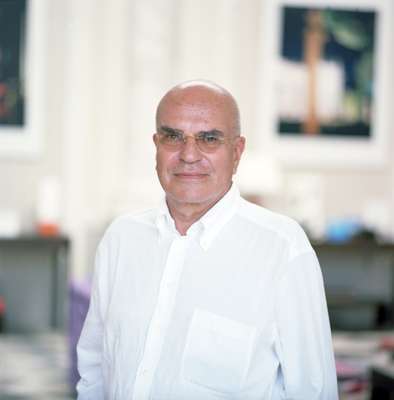 6. Via Garibaldi 12
Furniture - Genoa
Founded 2001
While the average interiors store invests in fanciful window displays to woo customers, Via Garibaldi 12 attracts buyers with a soft sell. Located in Genoa's historic centre, the family-run emporium only has a discreet plaque on its building to suggest a retailer sits upstairs. Word gets out thanks to its well-curated mix of home furnishings, all elegantly arranged in a unique setting – the store occupies a 16th-century palazzo that is part of a UNESCO heritage site.
Amid marble columns and gilded ceilings, lawyers browse after work for housewarming gifts while couples choose from the shop's bridal registry – such clients return as they raise families and trade up for a bigger home in the neighbourhood. Contemporary furniture, silverware and glassware by well-known brands vie for attention with works by emerging designers, limited- edition pieces and one-offs.
"We try not only to understand the motivation behind the design, but also how it is produced, forged, crafted," explains owner Renzo Bagnara, who waits on clients along with his wife and two sons – conveniently, their youngest lives above the shop.
Intelligence on products is gathered on factory visits and by reading up on glass and woodwork. Further insight is gained through making things themselves – their eldest son runs a workshop downstairs making leather furnishings by hand. Such an encyclopedic knowledge of craft is useful when it comes to touring the trade fairs for wares.
12 via Garibaldi viagaribaldi12.com
Valeria Pennisi
Lawyer
"It's a family business, you aren't served by strangers. They've built up a remarkable knowledge of the objects they sell, explaining the technical aspects of kitchen knives, why this one cuts better than that one. You appreciate an item more when you buy it here because you learn the entire story behind it."

Stephan Fischer von Poturzyn
Entrepreneur
"Genoa's historic quarter is beautiful and nobody expects to find a store like this in these old palazzos. It's not a 'design shop' but a place where you can find really beautiful items, such as place settings and luggage."
Owners' favourite neighbours­
Ocularium: Founded by an Austrian optician in 1927, the shop makes its own range of frames, including the much-requested Via Roma model. 46 via Roma

Profumo: Painted in a pistachio hue, the shop makes gelato using only in-season fruit. Sample the chinotto, a flavour made from the local citrus.
14 vico Superiore del Ferro

Maxela: When locals tire of pasta with pesto, they head to this rustic eatery for tender slices of steak.
9 vico Inferiore del Ferro
Bracelets from B Home Interiors
"Patty Diffusa" chair by William Sawaya
Limited-edition "Yuki" calfskin handbag by Setsu & Shinobu Ito
"Cliff" tumblers by Nason & Moretti
"Rose & Bird" flower case by Ceramic Matters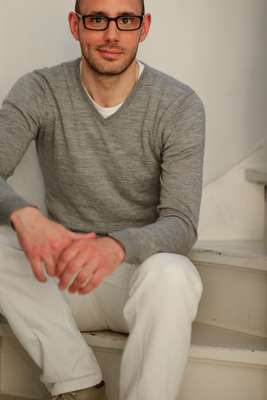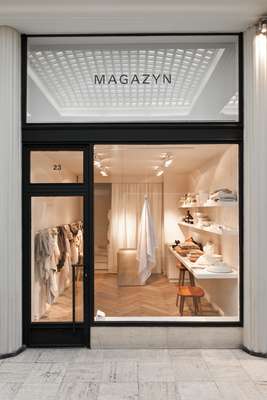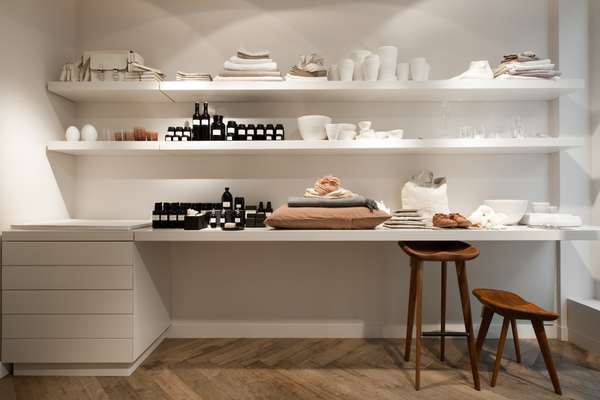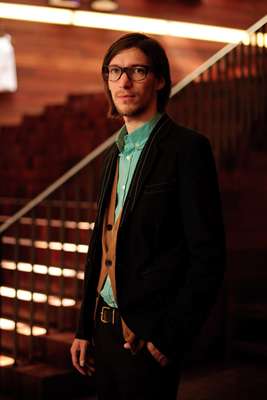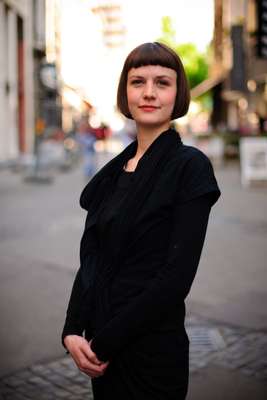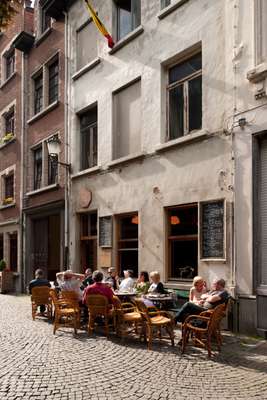 7. Het Magazyn
Homewares - Antwerp
Founded 2008
German shop owner Thomas Haarmann decided it was time to put the focus back on craft when he opened Het Magazyn last year. Haarmann had 15 years' experience in visual merchandising and noticed that many of his clients were looking for a company offering high-quality handcrafted accessories.
On his travels, he discovered a unique collection ranging from Indian knitwear to a tea strainer designed by Ted Muehling. Haarmann believes it is very important to have a good relationship with suppliers and he has an especially close one with the French brand Mad et Len (see 50 Things, page 159) and even provides them with essential feedback to improve their product. The décor of Het Magazyn changes every season. "There has to be a flow in the shop but we keep our basic collection," explains Haarmann, "and it has to reflect our philosophy of slowing down and less consumption."
The shop is a positive feature in the neighbourhood. Het Magazyn organises an annual social event where locals eat, drink and shop together. Haarmann is now developing his own products. The next goal is to present Het Magazyn at the design fair in Kortrijk, Belgium, to showcase products that last a lifetime.
38-40 Huidevettersstraat magazyn.be
Handmade, artisan beauty and home products from France by Mad et Len
Pure and ultra soft linen by Society Made in Limonta
Khadi and Co's traditional Indian cotton, locally harvested and slowly handspun
Timeless "non-design" crystal by Lobmeyr
Swedish brushes handmade using horsehair, oak, and birch by Iris Hantverk
Julie Marynen
Shop assistant
"Here, it's about a whole – the scent in the store, the packaging, the presentation – a reflection of how Haarmann is in person."

Brecht Baert
Interior designer
"I don't like design that screams. The items in the shop are aesthetic in a very reserved way."

Bonny Goyvaerts
Make-up artist
"Once you get used to wearing these kind of products, you don't want anything else any more."
Owner's favourite neighbours
Huis A Boon: Hand-made gloves as a tribute to the craft since 1884. You can buy almost every type of glove in any kind of material.
2 Lombardenvest

Fiskebar: A fish restaurant with a notable selection of shellfish on display. It's not pretentious, fairly cheap and the buzz on the outdoor terrace is a plus.
12 Marnixplaats

Witzli Poetzli: No-nonsense pub by the cathedral. Creatives hang out there reading the newspaper or sitting on the leafy terrace.
8 Blauwmoezelstraat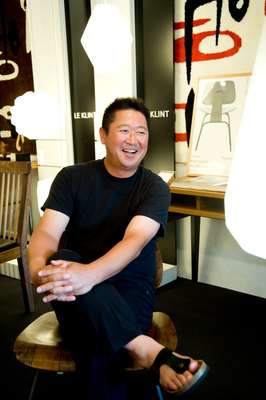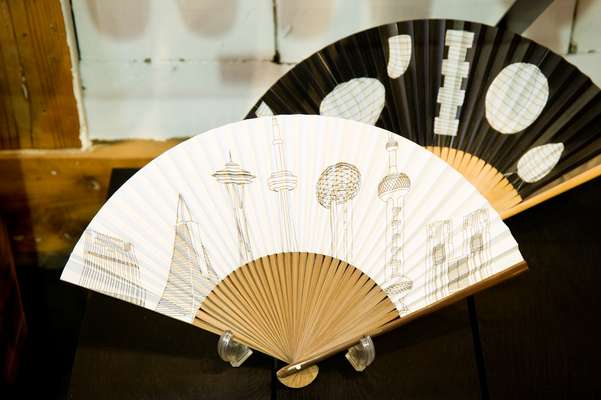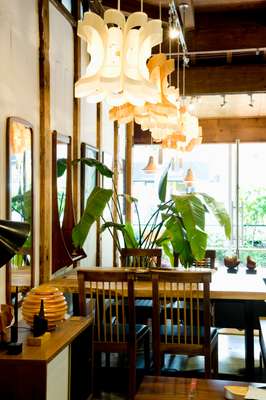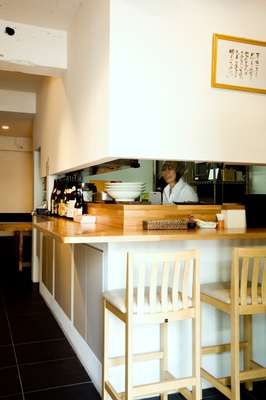 8. Meister
Furniture - Tokyo
Founded 1997
Since Taka Kosaka opened Mesiter in 1997, Meguro Dori has been dubbed "furniture street" after the shops that followed his lead. He deals in mid-century furniture and artefacts and in recent years has branched out into Japanese craft.
Working with crafts- people, the Meister range now includes ceramics from Gifu, bunaco wood lamp- shades and Iwate prefecture iron figures. Kosaka is friends with other shop owners and even briefly opened his own restaurant, Taka, but decided cooking was one thing too many and rented it to a new owner, whose restaurant he now frequents.
4-11-4 Meguro meister-mag.co.jp
Wooden sculpture by Teruo Kinoshita
Iron bull's head by Tokyo craftsman Baba-san, made in Iwate prefecture
Meister furoshiki wrapping cloth
Paper fan, made in Kyoto
PP lampshade in cherry wood by Toshiyuki Tani
Owner's favourite neighbours
Manzara: Yuko Inoue gave up a demanding career as a beautician to open this restaurant with her daughter Noriko. She serves first-rate Japanese home cooking staples such as grilled fish.
4-14-5 Meguro

Sucre: Small cake shop run by Nami Okawa, who uses ingredients such as Japanese flour and real vanilla pods for cheese cake, choux buns, caramel pudding and fruit roll.
4-14-5 Meguro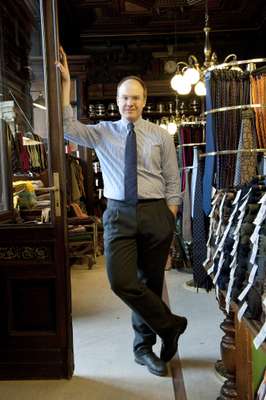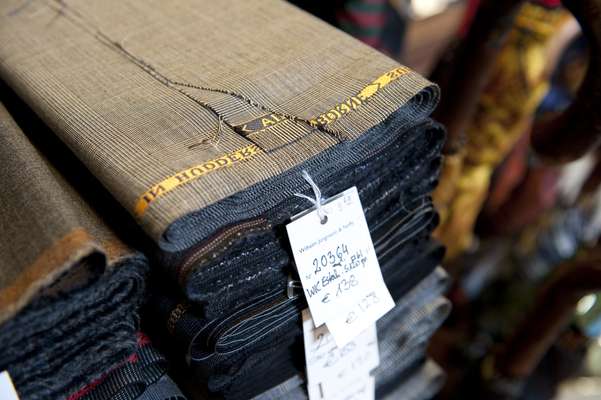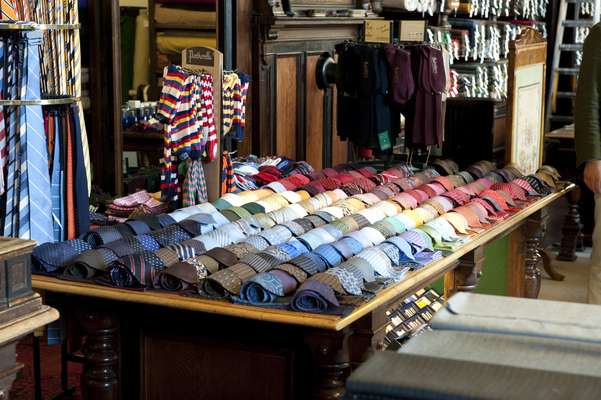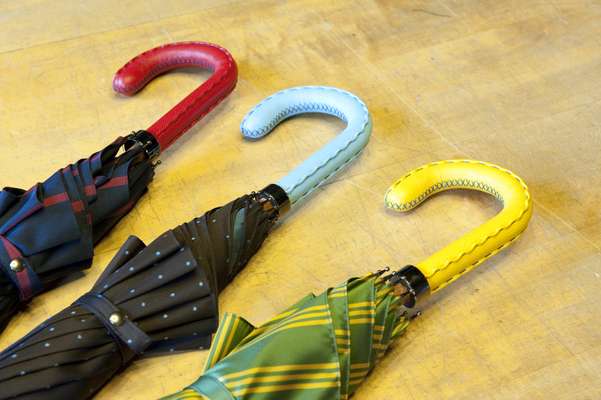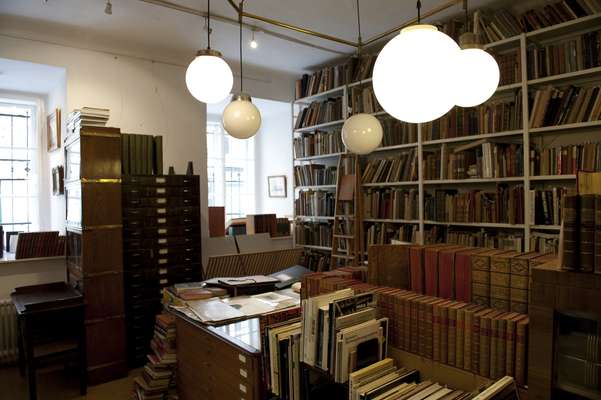 9. Wilhelm Jungmann & Neffe 
Tailoring - Vienna
Founded 1866
Vienna's well-dressed never walk further than the Ringstrasse for a suit, calling on Wilhelm Jungmann & Neffe, a purveyor of fine fabrics. Residents frequent the store to soak up the Mitteleuropa charm. "We're not one of those chains where you come in and nobody knows you," says owner Georg Gaugusch, the fourth generation to work in fabrics.
Anchoring a patchwork of independents, he is keen to preserve the neighbourhood's flavour. While Gaugusch's shop retains its dark oak panelling from 1881, the mood is never sombre. He greets every customer with a cheery "Grüss Gott" and chats about topics other than textiles.
Local architects queue for fittings, Greek customers source linens to combat the Athenian heat and Italian CEOs make regular trips. Those unable to visit receive goods wrapped in paper with a handwritten note.
"Department stores just see you as a number," adds Gaugusch, as he rolls a batch of wool. "We're not interested in what you spend."
3 Albertinaplatz feinestoffe.at
Handcrafted umbrellas by Milan label Maglia Francesco
Assortment of silk ascots
Hand-stitched silk neckties from Italy's Petronius
English worsted wool suit fabrics
Elastic Turk's head cuff links in assorted colours
Owner's favourite neighbours
Trzesniewski: Serves open sandwiches made with herring, salmon or salami. Wash everything down with a pfiff of beer.
1 Dorotheergasse

Antiquariat Löcker: Gaugusch is a fan of this antiquarian bookshop and its 19th-century volumes.
5 Annagasse

Tabak Endelweber: Jörg Endelweber and his wife run this tiny tobacconist that sells 60 types of cigars and a wide selection of foreign media.
7 Tegetthoffstrasse
Christoph Schindelar
Fashion buyer
"My job is in 'fashion' but personally I like things that are durable – the classics – and that's what is in this store. It's a cultivated place; you see it in the people who work here and how they treat the customers."

Odo Kulcsár-Mecséry
Architect
"It's in the old-fashioned part of Vienna and one of the only places where you can find bespoke. I like the atmosphere, the quality of the fabrics they have and the charming owner."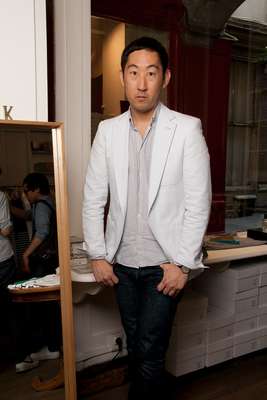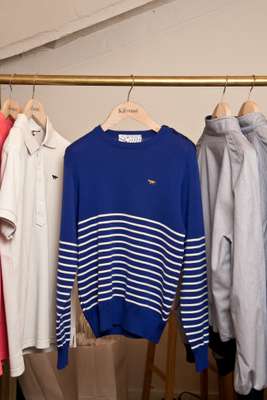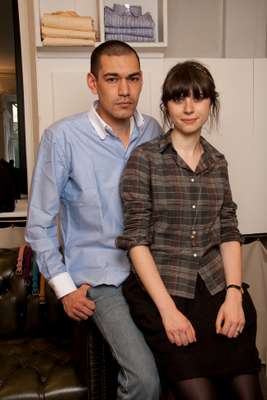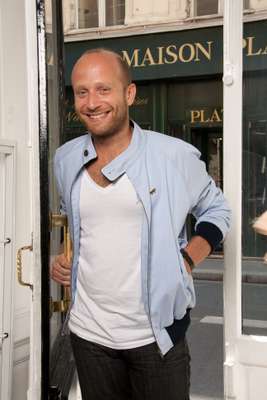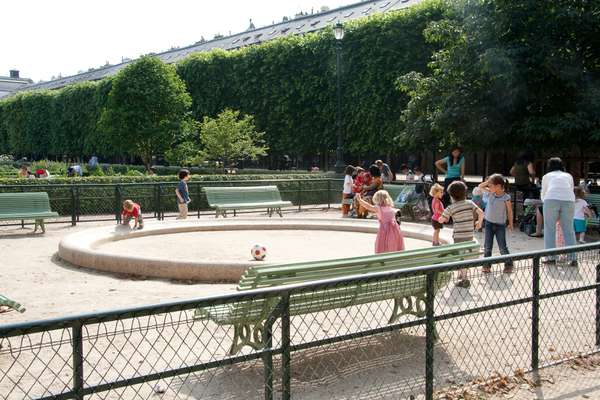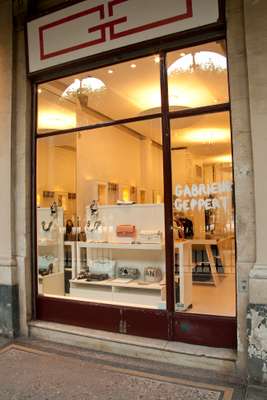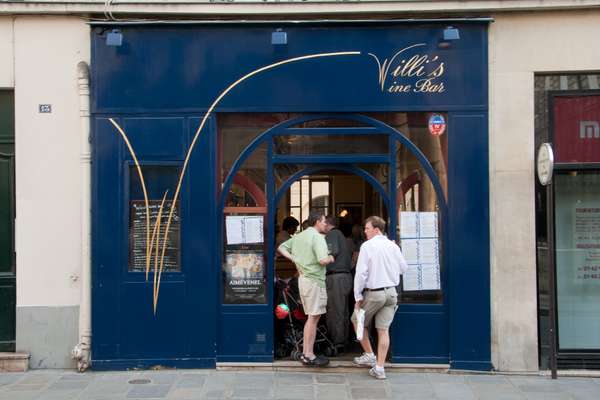 10. Boutique Kitsuné
Clothes - Paris
Founded 2002
When former Daft Punk manager Gildas Loaec and clothing designer Masaya Kuroki launched Kitsuné, a fashion brand and music label, they chose a quiet side street near Palais Royale for their first outpost, an unmarked shop-cum-office next to the famed swingers club, Les Chandelles. Sourcing the best international manufacturers for fabrics and fit, they soon became an insider destination.
"Our brand fits in well with the neighbourhood," says Kuroki from Kitsuné's new digs. "It's small, and with a high quality of life."
A Parisian rite of passage for fans of the music label, their boutique attracts a real melting pot. Decorated like a sharp Parisian apartment with leather couch, floorboards and high ceilings, it gives visitors instant urbanity and the chance to rub shoulders with locals. "You can have a 70-year-old neighbour buying a cashmere sweater for €2,000 next to kids listening to trendy, underground stuff. You can see a lot of different ages. I love it. What connects them all is the quality and the location."
52 rue de Richelieu kitsune.fr
Clarent and Carole Dehlouz
Owners of frechtrotters.com
"Their universe is very coherent and a bit outside of fashion. For me, Kitsuné corresponds to a notion of luxury based on functionality, simplicity and fit, without any compromise on quality. It's a real lifestyle brand, from music and fashion to fragrance. They were one of the first independent brands to really energise the area."

Patrick Cassir
Music video director
"I credit Kitsuné with bringing out the elegance in electronic music. They've had a big impact on the look and sound of the scene. Because they're so active and are always on the mark, you're naturally drawn to the shop because you want to check out what they're up to, be it music or fashion."
Pale grey cotton zip-up sweatshirt
Cobalt blue merino wool sailor sweater with shoulder buttons
Cotton striped summer dress made from Italian shirt fabric
Navy linen dinner jacket
Snap-down denim shirt with Kitsuné fox insignia
Owner's favourite neighbours
Palais Royale: To let his brain "breathe" Kuroki sits with the kids in the children's corner of the gardens. He checks out the parents' style, which, much to his pleasure, is usually very "Italian bourgeois".
Palais Royale garden

Gabrielle Geppert: It took guts to set up shop next to vintage clothes mecca Didier Ludot but Geppert has forged her own reputation.
31-34 Galerie Montpensier

Willi's Wine Bar: Beautiful wines by the glass at this polished oak bar with 1930s façade. A lively local.
13 rue des Petits Champs