Africa/Middle East / Global
Africa/Middle East
Briefing
Somaliland does democracy (while the rest of the world denies the country's existence), Yemen's president claims he's been a crime-fighting success (while his country goes into meltdown), and it's back to school in Gaza (while the blockade of basic materials such as cardboard boxes and toothbrushes, continues). In South Africa, officials are preparing for next year's World Cup by putting up a luxury camping site in a game park.
Horny for it
Somaliland [ELECTIONS]
Somaliland is set to hold its much-delayed presidential election on 27 September this year. Although the process may be far from squeaky clean, that there is any sort of democracy amid the chronic chaos in the Horn of Africa is impressive – especially in a "country" that according to the rest of the world does not exist.
No nation has recognised this chunk of northeastern Somalia since it declared independence in 1991. However the former British protectorate of Somaliland has become (relatively) prosperous and stable, thanks to remittances from its diaspora, the export of livestock to the Arabian Gulf, and the busy port of Berberra. It has more or less functional civil institutions and its own currency and military. It has also stayed largely out of the strife engulfing the rest of Somalia.
President Dahir Riyale Kahin is seeking a second term and is generally expected to hold on to his job. His principal rivals are Faisal Ali Warabe and Ahmed Mahmoud, aka Silanyo. Key issues include corruption and the continuing pursuit of international recognition. There might be something in it for the rest of the world too – if Somaliland was formally recognised, foreign energy companies could help it to exploit its considerable oil and gas ­reserves.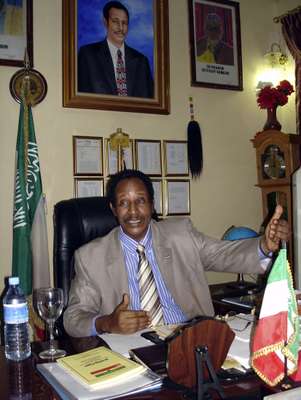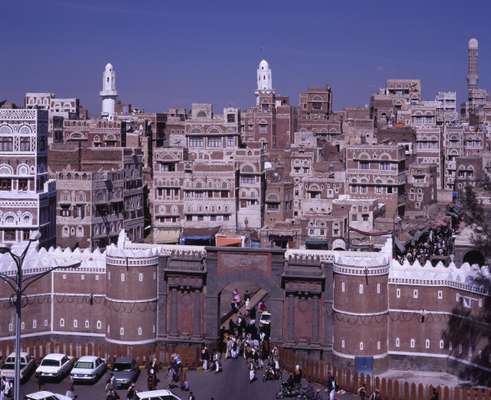 Other unrecognised countries:
1. Abkhazia: Restive slice of Georgia's Black Sea coast, effectively independent since war in early 1990s. Fully recognised only by Russia and Nicaragua. 2. Transnistria: Somewhat dotty Stalinist theme park carved from a sliver of Moldova. Recognised by nobody at all. 3. Southern Cameroon: The two anglophone provinces of largely francophone Cameroon are host to a popular – and illegal, though thus far peaceful – secessionist movement.
Blind ambition
Yemen [SECURITY]
To most analysts, Yemen, with its struggling economy and rising Al-Qaeda presence, has become so lawless it has now joined the ranks of failed states. A Shi'ite rebellion in the north, increasing attacks on western tourists and the US embassy bombing have added to the concern that the government is no longer in control and Yemen is rapidly becoming the new Somalia. But that's not how the country's president, Ali Abdullah Saleh, sees it.
He believes his government is responsible for one of the world's greatest ever crime crackdowns. According to official figures from the Yemeni Ministry of Interior, crime in the Arab state fell by 90 per cent during the first half of 2009.
Contraband aid
Gaza Strip [AID]
Children are heading back to school in the Gaza strip this autumn even though the windows are still shattered and the furniture broken in most of their classrooms. Little has been rebuilt since Israel's air attacks on Gaza in December and January. Israel has loosened some controls on medicines since then but it is still hard to get building materials and fuel into the area which has been under a tightened land, sea and air blockade by Israel since Hamas seized control in 2007. Israel fears that basic materials may fall into the wrong hands and be used against it. But the blockade is so rigorous, even macaroni is being held up.
Gaza stripped: products delayed entry as of 26 June 2009:
Recreational kits for children
Electronic wheelchairs
Fish ponds and fish food
Cardboard boxes for storing food
Glass and wooden beams
Babies' nappies
Toothbrushes
Blankets
Refused entry occasionally since the ceasefire in January:
Macaroni
Tomato paste
Halva
Biscuits
Jam
Matches
Compost bags
Olive trees
Fan base
South Africa [SPORT]
South Africa is planning to use the Kruger National Park to provide overflow accommodation for football fans at next year's World Cup. Some of the nine million fans expected will be able to stay in 6,400 luxury tents at the park and the local airstrip will be reopened specially for them to get to matches easily. Zebra and antelope – you've been warned.
Nollywood, Nigeria's film industry, makes more movies than Hollywood but they don't travel well. With some coordinated investment, Nigeria could create international hits that would ease its reputation for conflict and corruption. Look at what Bollywood has done for brand India.