Art market / Global
Art market
Briefing
The chairman of Phillips de Pury talks us through his company's forthcoming art sales, plus the latest event from Paris and our new series featuring galleries and their owners.
Q&A: Simon de Pury — Chairman, Phillips de Pury
Contemporary art
This month Phillips de Pury adds four new thematic sales to their annual calendar, beginning with Now: Art of the 21st Century on 26 September in London.
What has led to the decision to incorporate these sales in to your annual programme?
Necessity fosters creativity. Even at the height of the boom we found that whenever we introduced a new special type of sale such as the highly successful "Kyobai" sale of Japanese contemporary culture, we obtained revenue that was incremental to the normal flow of business. The temporary reduction of volume in the auction industry prompted us to create a whole new series of a new type of very exciting theme sales that will ideally complement our classic sales.
How will it complement your existing sales?
All theme sales will be held on weekends as to attract a maximum physical and online audience. We will create a new type of catalogue that will be visually enticing and stimulating and will include editorial content that goes way beyond what you would normally expect to find in an auction catalogue.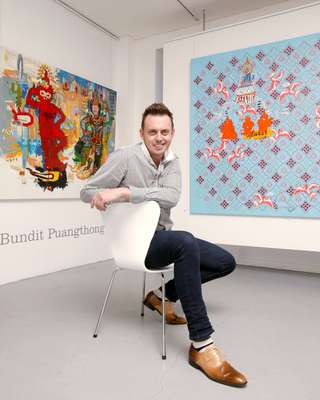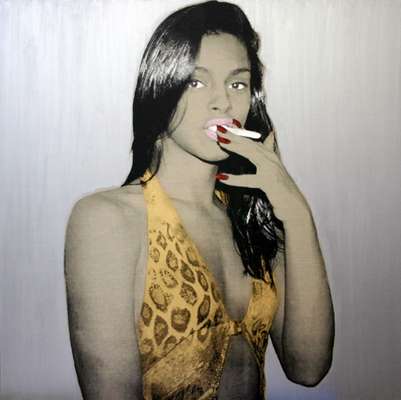 Do you have any plans to expand this programme of theme auctions in the future?
We will announce shortly the addition of 10 entirely new theme sales for 2010, which will allow us to substantially increase our business next year.
The season kicks of with the Now: Art of the 21st Century sale. Anything about the sale you are particularly excited for?
The Now sale will narrow our focus entirely to works done between 2001 and today. It will demonstrate once more that at Phillips de Pury you buy the blue chips of tomorrow.
Who are you appealing to with this sale?
The curation of each sale should appeal as much to our existing client base as create a maximum crossover between various categories of collectors and attract new clients. The print runs of the catalogues will be significantly larger.
Photographs, Furniture & Works of Art from a Parisian flat, Avenue Montaigne
Photographs
Sotheby's Paris
23 September 2009
Sotheby's is keeping under wraps the identity of the collector selling this collection, housed in her (it's a she, that much we're told) apartment on Paris's superlative shopping street. Clues are given as to her identity (she was raised in South America, married both an artist and a financier/art collector, and has a revealingly serious interest in photography), though we're keeping our suspicions to ourselves. Whoever she is, her impressive collection speaks for itself, including international artists, top-heavy with impressive photographers. There will be 223 lots available, including Rob Wynne's Big Green No. 8 (pictured, €8,000-€12,000), with a collective estimate of €1.15m.
Well hung: a new series featuring galleries and their owners
Iain Dawson Gallery 72a Windsor Street, Paddington, Sydney
Just over a year old, Iain Dawson's contemporary art space in Sydney presents the best of emerging Australian and Asian painters, sculptors, photographers and video-makers. "The art market in Australia on the whole is quite conservative, and I was convinced that there is room for support of less traditional and emerging artists," says Dawson (right), who spent a decade on the gallery circuit in Sydney and has a degree in museum studies from the city's university.
He launched the gallery in July 2008 with a show of Bundit Puangthong, a Melbourne-based Thai artist. It proved the perfect mix of urban Oz cool and eastern artistry and was a complete sell-out. How did he do it? Dawson points out he's keen to tap in to both emerging art producers and collectors, of which he thinks there are many in Sydney. "I think there's a brilliant synergy between young buyers and artists, a sense of support and acknowledgement between peers."
iaindawson.com