Culture / Global
Culture
Briefing
The best of the latest films, books, music and art.
Peace. Huh! What is it good for?*
*In strictly cultural terms soft power is just feel-good fun – where would all this cultural diplomacy be without hating good old hard power? The arts need a bogeyman to stay in business. Long live hard power!
By Robert Bound
"War", Edwin Starr's 1970 number one hit, is the classic protest song, the quintessential anti-war musical artefact. Written a year before by Norman Whitfield and Barrett Strong for the Temptations, the track was given to Starr to release as a single by a savvy label keen not to break the conservative covenant with Temptations' fans who might have thought the Vietnam War "a really good idea". Starr made a pencil-sketch song into a masterpiece of raw, heartfelt, sweaty, rhetoric. Can you recall anything other than the pleading titular inquiry – "War. Huh! What is it good for? Absolutely nothing!" Exactly. The voice and the idea were all the song needed to engender the empathy of a generation and become what all great songs are – addictive, tuneful, quotable – Starr's version became not just a pillar of the august pantheon of protest pop but a hit for a label that feared their star turns might get their fingers burned by being too close to "War".
What were they thinking? Art both high and low needs a cause to rebel for, a problem to solve, a war to fight against and a man to challenge. Without rigged elections, falling bombs, muddy trenches and noble deaths, where would art's outrage be? Things exist in terms of their opposites: where would soft power be without hard power? Mighty things come out of misery, art from adversity: Guernica, Lee Miller, Hemingway, Orwell and Wilfred Owen, Apocalypse Now, "The Charge of the Light Brigade", "Fuck the Police". I'll never forget my English teacher telling me that the best way to enjoy War and Peace was to skip the peace. "Mostly very boring", she said.
In politics – where all the wars start, anyway – soft power is eroding the edifice of hard power to the point where we don't know who to believe. Despite the fact that cuddly old Donald Rumsfeld famously and menacingly professed not to understand what the term "soft power" meant, politicians have been trying to head-off the challenge of counter-culture and opposition at the pass by embracing it and being groovy. Lines are blurred when politicians become PR men; world leaders are like TV presenters, potential commanders in chief are actors. When Marty McFly accidentally zooms from 1985 to 1955 in Back to the Future, he has a tough time convincing the Doc he's from the future: "Who's the President of the United States in 1985?" asks the Doc with a goggly stare and a sweep of his mad-professor hair. "That's easy," says McFly "Ronald Reagan." The Doc's inconsolable: "the actor? Then who's vice president? Jerry Lewis?!"
Less banal was Juvenal writing about his decadent empire, that "Rome is suffering from an absence of war," cognisant that conflict is a creator. Don't knock the dark stuff or those artists will have nothing to wear.
Contemporary
Various
The 10th Lyon Biennale, Lyon
16 September – 3 January 2010
China's pre-eminent curator and critic Hou Hanru goes Rhone-side to toast la Biennale de Lyon's 10th birthday with a party that promises to explore "The Spectacle of the Everyday". A strong showing of North African, Southeast Asian and Chinese artists will show work commissioned to challenge "static-ness" and le quotidien. Four venues in the city centre play host to the main event while a separate space outside the city will get Veduta – a self-referential show that will explore just what it is to be peripheral.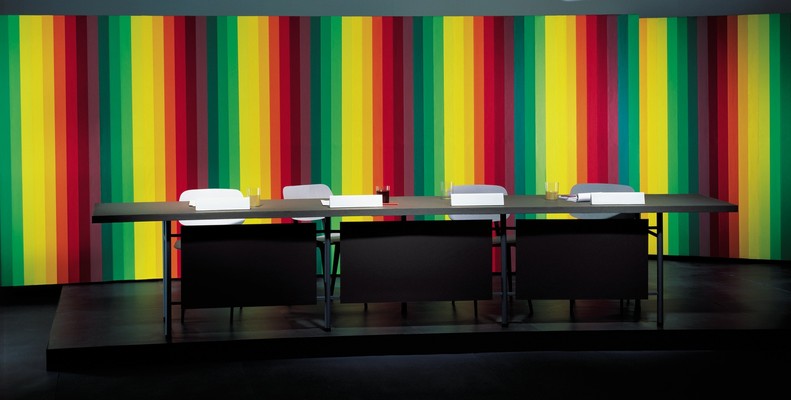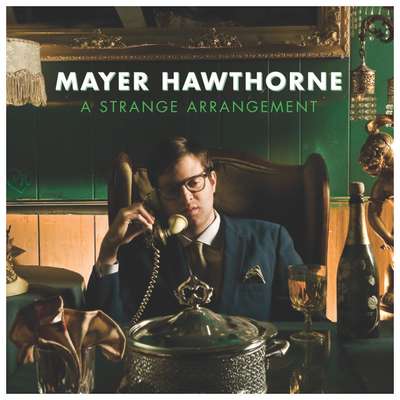 Contemporary
Thomas Demand, Nationalgalerie
Neuenationalgalerie, Berlin
18 September – 17 January 2010
For his most ambitious homeland solo show to date, Demand focuses his gaze on the last 60 years of German history in a show that references its Berlin home and the notion of national self-inspection (the Mies van der Rohe building defines Germany's attitude to post-war architecture). Working within the sterile lines of his trademark paper & cardboard constructions of famous, notorious and banal moments, Demand invites us to consider the emotion of recognition, of the real in the fake.
Documentary
Objectified
Dir: Gary Hustwit
Hustwit's first feature, the masterful font-porn of Helvetica, steamed-up the Cutler & Grosses of designers by focusing on a single typeface. Objectified casts its net wider to muse on the how and why of all the things we use, discard and cherish – from the "emotional energy" of sports cars to the rubber handles of potato peelers; from high design to everyday practicality, cleverly asking if there's really any difference between the two.
Frockumentary
The September Issue
Dir: RJ Cutler
In 2007, Cutler's camera became an unswattable fly-on-the-wall of fashion's Death Star, US Vogue. Set during the lead-up to the trend-setting September number, Cutler zooms in on editor-in-chief Anna Wintour and creative director Grace Coddington – a double-act of professional competitiveness, sisterly spitefulness and mutual affection. Candid, witty and patient, the film allows its subjects just enough rope to look fabulous while hanging themselves.
Crime
Inherent Vice
Thomas Pynchon
The grandmaster of postmodern yarns is back with this addictively tangled tale set in the underbelly of late 1960s LA. Easily distracted Doc Sportello PI sets out to uncover the whereabouts of his ex-gal's missing lover. After wrestling zombified surf bands and popping acid trips, Doc is forced to question the identity of his friends and enemies to find out who is the crookedest of them all. Flexing his knowledge the era, Pynchon creates the ultimate "sto-noir" adventure.
Fiction
Downtown Owl
Chuck Klosterman
The debut novel from cultural critic Klosterman tackles the topics of music, sport, weed and politics in the fictional town of Owl, North Dakota, examing the lives of its residents – Mitch, the high-school quarterback; Julia, a newly arrived teacher; and 73-year-old Horace. Klosterman follows the fates of his characters with a wry eye and witty pop-culture references until the cataclysmic ending.
Design
Toluca Editions: 2003-2009
Museo de Arte Moderno, Mexico
Parisian Toluca Editions team up with artists, photographer, designers and architects – Jasper Morrison, Nobuyoshi Araki, Hector Garcia and Jean Marc Bustamante – to design visually extraordinary sculptural books. Toluca Editions, 2003-2009 is a retrospective of some 16 of their titles that were published in tandem with an exhibition of Toluca's works earlier this year at Mexico's MOMA.
Fiction
The Escape
Adam Thirlwell
Where do you go when you've shocked and entertained a generation of literary critics with your prodigiously naughty debut novel? You keep the sex and put on an age-spurt to emerge as Raphael Haffner, an Englishman in Mitteleuropa on a mission to claim his late wife's holiday villa. This small-town literary quest is an excuse for Haffner's musings on sex and fidelity and a canvas for Thirlwell's zinging prose.
Non-fiction
Ground Control
Anna Minton
For a book that could fall into the dreaded "half social study, half polemic" category, Minton channels the imagination of Iain Sinclair and JG Ballard to worry, with erudition and persuasion, about the state of regenerated cities, gated communities, retail parks and surveillance society. Ground Control is a rant against the homogenous high-street, that wears its learning lightly and offers elegant answers.
Afropop
The Very Best
Warm Heart of Africa
Malawian singer Esau Mwamwaya bumps into Franco-Swedish super-producers Radioclit in a second-hand furniture shop in London. They decide to form much-adored mixtape-maestros The Very Best. Ganging-up again for this debut album of original material was a very good idea, too: sultry Malawian harmonies soar over punchy ghettopop production, electro stabs and 1980s soft-rock samples.
Art-pop
Little Dragon
Machine Dreams
Can clever music move you? Your feet as well as your hypothalamus, though? These Gothenburger's debut record would suggest so and Machine Dreams is the affirmative second opinion. Three stoic geezers provide Yukimi Nagano with the requisite powerstation-sapping whoomps of electro-bass, space-disco and brush-light jazz signatures for her to weave her smoky, soulful and mysterious vocal magic.
Soul
Mayer HawthorneA Strange Arrangement When Detroit is all farms and we're buzzing around in hover-pods, we'll have forgotten that the town was known for anything other than the sweet sound of Motown. That said, the spirit of gaz-guzzlin', smoke-belchin' Buicks came in handy to this 29-year-old white boy from Michigan whose sound, aping harmonies of the Delfonics and Smokey Robinson's pitch perfection, is all whitewalls, wings and Woodward Avenue.
Four more Monocle shortcuts:
The Phenomenal Handclap Band
Prog-rocker with ABBA fetish WLTM disco diva with Tropicalia addiction for autumn of unlikely disc content.

Shir Khan Exploited The sound of Berlin's fine-art electro-club label on a CD; without the stress of heating that draughty Friedrichshain warehouse.

Brendan Benson My Old, Familiar Friend
Rocker's sixth outing fuelled by Who pie and Costello fries in a Lennon sauce for more intelligent adventures in rock'n'roll.

The Fiery Furnaces I'm Going Away
NYers best-yet crammed with more wit than an after-dinner speakers world championships.