Europe / Global
Europe
Briefing
The new leaders tasked with saving Eastern Europe from economic doom, the Swedish town that's delighted it's being dumped on, and why French holidaymakers might want to take out more travel insurance.
Eastern Europe: Countries that thought their worst days were in the past have called new leaders to rescue them from the economic crisis. Have they got what it takes?
Q&A
Boyko Borisov
Prime minister, Bulgaria
Right wing Borisov stormed to victory in Bulgaria's parliamentary election on 5 July on promises to revitalise the economy and crack down on corruption. A former interior ministry official and national karate-team coach, 50-year-old Borisov made his reputation as mayor of Sofia.
Why do you think you can fix Bulgaria's problems?
As mayor of Sofia I have overseen a radical improvement of the city's infrastructure and a reduction in corruption. Sofia's €73m new metro line is the latest example. I want to roll out similar infrastructure projects across the country so that Bulgaria is no longer the poorest economy in the EU. If I can achieve my objectives then I'll be happy.
You define yourself as different to a political establishment mired in corruption yet you've been a politician for well over a decade... What is different about you?
I have a track record and people trust me more than other politicians in Bulgaria – they see that I do what I say... This trust is based on one simple fact, I work all the time. And I never lie.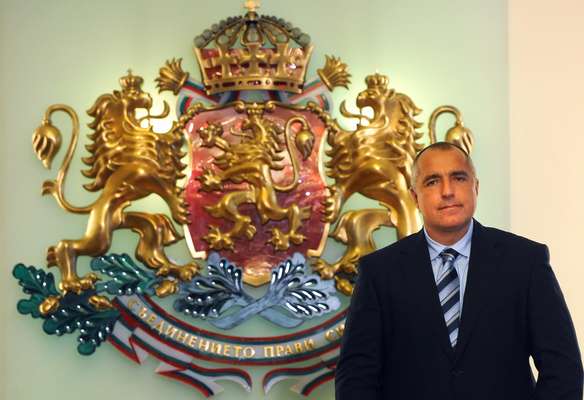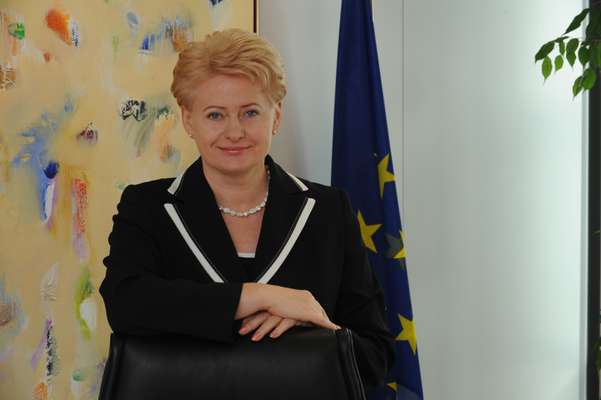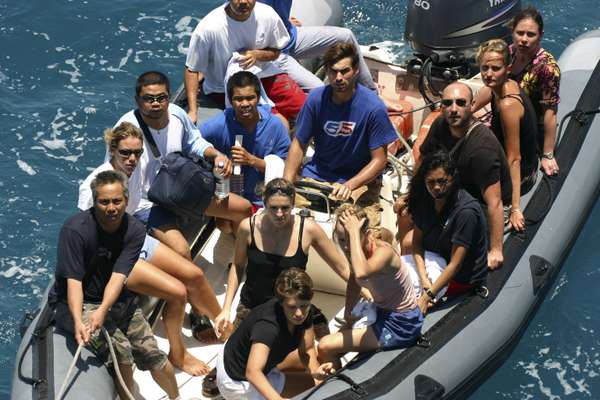 How are you going to rescue Bulgaria from its current economic troubles?
A strong coalition government will help us make the difficult decisions about the economy and bear down on corruption. I have many financial and economic experts, and this team has already determined the right sort of measures and will be implementing them to reinvigorate the Bulgarian economy.
Dalia Grybauskaite
President, Lithuania
One of the few things known about the private life of Lithuania's first female president, Dalia Grybauskaite, is that she possesses a black belt in karate, which should make for some fun meetings with Bulgaria's high-kicking PM. Lithuania's economy shrank by a staggering 12.6 per cent in the first quarter of 2009: among austerity measures Grybauskaite backs are hikes on sales taxes and the slashing of public sector salaries — her own, obviously, included.
Jadranka Kosor
Prime minister, Croatia
Jadranka Kosor became Croatia's first female prime minister on 6 July, stepping up from the deputy's position following the surprise resignation of her predecessor, Ivo Sanader. The former journalist may feel like the victor in a cruel game of pass-the-parcel: she inherits an economy that contracted by 6.7 per cent in the first quarter of 2009. Persistent rumours that Croatia will shortly be forced to to apply to the IMF for an emergency loan are not helping matters.
That'll cost you
France [RESCUE FUNDING]
France is considering legislation to make citizens who get into scrapes in dangerous lands pay for their rescue. France has mounted some expensive operations recently – to save a family captured by Somali pirates and a tourist kidnapped in Pakistan. It's not clear if ransom payments would be covered by the law. Officially, the state does not pay them.
Turn on the charm
Switzerland
Soft power may be the new key tool of strategic influence but some nations are missing a trick. Switzerland, as it battles proposed US-backed laws against banking secrecy, should fund a global business news and media brand. Indeed, a Swiss Global News Network could give the Al Jazeeras a run for their riyals and look truly neutral.
Worth the waste
Sweden [NUCLEAR ENERGY]
This summer, one small Swedish town was celebrating. After a battle with a rival town spanning two decades, Östhammar, on the Baltic coast, won the chance to be the dumping ground for the country's nuclear waste for the next 100,000 years, at least.
The Swedish Nuclear Fuel and Waste Management Company (SKB) chose the town because it has the right type of rock. "Östhammar's bedrock is dry, has few cracks and is very homogenous. We wanted an environment that was as stable as possible," says Jimmy Larsson-Hagberg, spokesman at SKB. The material will be buried 500m underground and he insists there are no safety risks.
If everything goes to plan, in 2023 Sweden will become the first country in the world to complete a final repository for spent nuclear fuel. Opinion polls show that 79 per cent of Östhammar's 21,400 inhabitants support the plan. The construction and operation of the underground repository are expected to generate around 750 jobs.
Wasting away:
There are currently no final repositories for spent nuclear fuel in the world but several countries are looking into the possibility of deep geological storage.
Sweden has three nuclear power plants. Currently, 500 tons of nuclear waste is stored temporarily in deep water basins in rock vaults, 30m below ground level in Oskarshamn.
The final repository will consist of an underground tunnel system. The spent nuclear fuel is encapsulated in impermeable copper canisters and placed in the tunnels, then embedded in bentonite clay. After disposal, the tunnels and rock caverns are sealed.