My last meal / Munkerup
Jørgen Bodum
Jørgen Bodum is the 60-year-old CEO of the kitchenware company that bears his name. A Swiss resident, he gets his kicks from freshly peeled shrimps and a dip in the ocean when he makes it back to his native Denmark.
"I picked fjord shrimps for my last meal, because it's a traditional dish that reminds me of summer in Denmark. We often had fjord shrimps when I was a boy. My poor mother spent all morning in the kitchen peeling shrimps and at lunch they were all gone in 10 minutes. So today, I happily pay a little extra at the fishmonger and buy them peeled. I buy fish down at the harbour in the neighbouring village of Gilleleje, and I brought home a little extra today: smoked salmon, crab salad and pickled, fried herring, which is another Danish classic. I'd say the only thing that's missing is a hot dog! Whenever there are children in the house I always make sure there are plenty of hot dogs for them – then I can grab one myself.
Of course, I'd like to finish with a cup of coffee. Bodum introduced the French press in 1974, and we've sold more than 120 million of them since then.
In 1979 I decided to move to Switzerland, but I still feel strongly connected to the sea and use every opportunity to get back up to this place. I'm in Denmark perhaps once or twice a month to oversee Bodum business and take care of my jobs in different boards of directors. If I'm in Copenhagen, I visit good places for traditional Danish smørrebrød such as Gitte Kik and Lumskebugten. But the summer house is my favourite place. I love the sea and it's where I caught eels and cod as a child. But mainly I have fond memories of long walks with my father on the beach, just down here. He died when I was 19, but on these walks along the shore he talked to me about everything – business and life.
I attended boarding school from the age of 14, which meant I mostly saw my family in the weekends up here. My family had a cottage just a stone's throw away – today the house belongs to my sister. I bought this place 25 years ago. It was an old log cabin from around 1920, very charming. Unfortunately I discovered rot, so I tore it down and built this house from scratch about five years ago.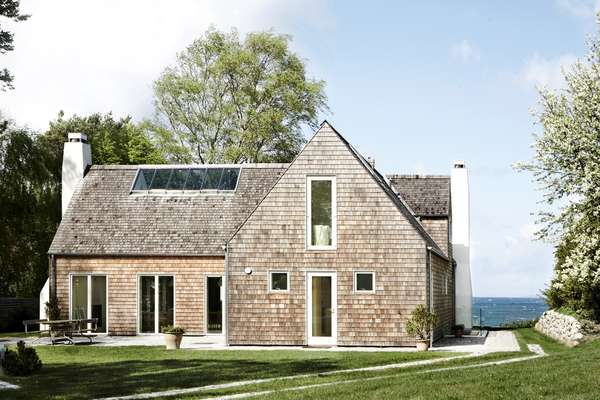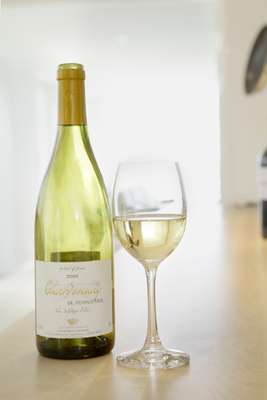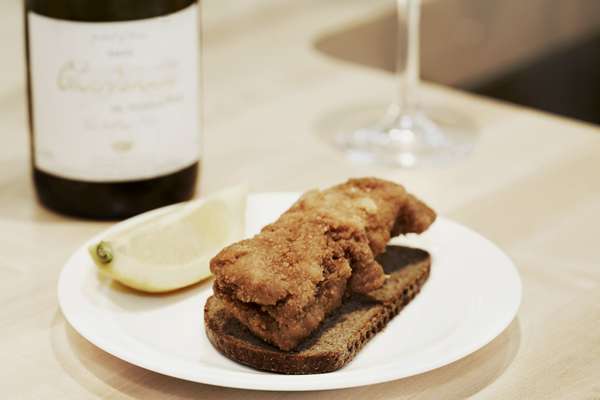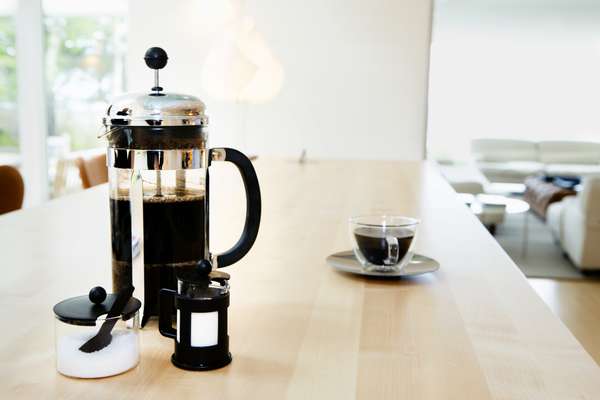 The kitchen and the adjoining dining room are both fully furnished with Bodum products, just like my place in the Swiss Alps. The houses function as a testing lab. I place both old and new products in the houses and sometimes even prototypes and then I ask employees, family and friends after they've stayed in my house if everything was alright.
But this is also my private home and it's where I'd choose to have my last meal, together with my four children and their families. If there's room for one more, I'd pick my chairman of the board. He has stood by me since I was very young. Today there's a strong friendship between him and I and our families.
But all this talk of my last meal – I sure hope to have a few more years left in me! At least I try and stay fit. I run every morning and I even ran a couple of marathons. In Switzerland I spend a lot of time skiing and I'm a winter bather – even if it means knocking a hole in the ice – and you can swim with the salmon and the shrimps before we make them into smørrebrød!"
Bodum was founded in 1944 by Peter Bodum and was one of the first kitchenware companies to work with architects and designers. Peter Bodum died in 1967 and in 1974 his son, Jørgen, then 26, took over the company from his mother. In 1958 Bodum introduced the Santos coffee maker and in 1974 the French press, which has sold 120 million. Bodum is still a 100 per cent family-owned company.
Munkerup is a small village by the sea on the north coast of Zealand, Denmark. Together with other towns in northern Zealand, such as Tisvildeleje, Rågeleje, Gilleleje and Hornbæk, it's a favourite place for people from Copenhagen to have a summer house.
Buttered sourdough bread with caraway seeds Fjord shrimps with a wedge of lemon, salt and pepper (and a little mayonnaise and fresh dill if you fancy)
"Make taste, not waste" is the current advertising campaign pay-off for Bodum's French press coffee brewing models. More than a mere selling device, the strapline is intended to tweak the conscience of drinkers who use plastic coffee capsules (but the makers are more than happy to fight back).
This campaign is not just another marketing stunt from a company that wants to jump on the green bandwagon. The French press coffee brewing system dates back to the middle of the 19th century and Bodum has been designing and manufacturing contemporary versions since 1974, going on to sell more than 120 million of its iconic cafetières. The French press is now garnering praise for being the most environmentally sound method for brewing coffee by leaving no waste at all (apart from the used grounds).
It may come as a surprise that Finland, Norway, Denmark and Sweden consume the most coffee in Europe per capita per year – at 12kg, 9.9kg, 8.7kg and 8.2kg respectively – and all four feature in the top 10 list of coffee consumers in the world beating Italy at number 18, Greece at 22 and the US at an unexpected and weak-bodied 39. Danes spend their krone on filter grounds – 80 per cent of their consumption – little surprise given Bodum's provenance, but considering the stats the company's "make taste, not waste" campaign is a thought-provoking call-to-arms.