Property prospectus / Madrid
Malasaña (north)
If you're willing to put your faith in the financial and social changes that Madrid's council is currently promoting and move to the city, then the relaxed Bourbon style of the Malasaña neighbourhood is the ideal place to start your 'Madriz' property portfolio.
There are grander neighbourhoods, more vibrant districts and showier properties in Madrid but the north of Malasaña has a forgotten charm that tourists bypass and residents guard doggedly. Wedged between the gay area of Chueca and the residential blocks of Chamberí, northern Malasaña is a good compromise between party central and introverted elegance.
Properties are still affordable and the city is investing in the infrastructure and in some cases granting money for private properties to be renovated. Pavements are dotted with independent shops, bars and restaurants and students from the neighbouring university zone can be found drinking and discussing contemporary culture as only children of Madrid's countercultural Movida movement of the 1970s and 1980s could.
Malasaña buildings are the product of the Bourbon reign during the 18th and 19th centuries. French and Italian influences are apparent in the four- and five-storey building terraced streets where each window is balconied and ceilings are high within the mostly two-bedroom apartments. Room for retail exists on the ground floor of most buildings where once – and even now – craftsmen worked below their living quarters. On the corners of many streets are old adverts for shops and services in the form of murals and mosaics. Every building has a roof terrace to take advantage of the dry Madrid heat.
Arrivals
Flights to Madrid
From London
BA – three flights daily
From New York
Iberia – two flights daily
From Munich
Lufthansa – up to four flights daily
From Milan
Lufthansa Italia – up to twice daily
From Zürich
Swiss – up to three times daily
Estate agent Inmopiso C/ Manuela Malasaña 19, + 34 91 593 95 36 Director Juan Manuel Franco will be more than happy to show you his properties and give you a guided tour of the neighbourhood.
Hairdresser
Juan, Por Dios!
C/ Manuela Malasaña 26, + 34 91 591 76 02
This warehouse space with enormous exposed beams and Chesterfield sofas is becoming Madrid's most sought-after trimmer.
Angel Benito Aguado
C/ Monteleón 14, + 34 91 446 18 90 angelbenitoaguado.com
Luthier Angel Benito Aguado has been hand-turning guitars from his workshop for 30 years. He uses German spruce, Canadian cedar and Indian rosewood in the manufacturing.
Antigua Casa Crespo
C/ Divino Pastor 29, + 34 91 521 56 54
alpargateriacrespo.com
Casa Crespo has been making espadrilles since 1836 and supplies the royal household with the rope-soled shoe. This is one of the oldest and best alpargaterias in Spain.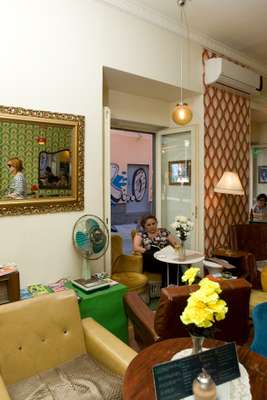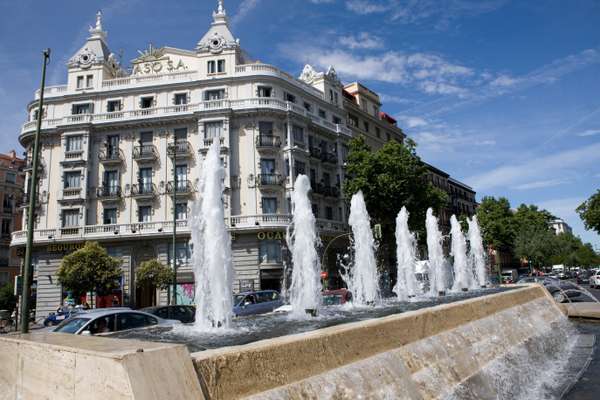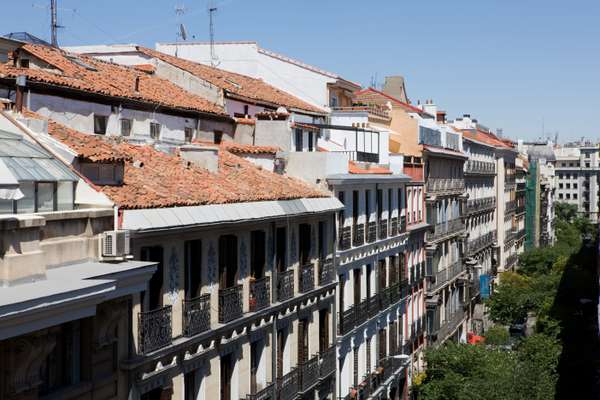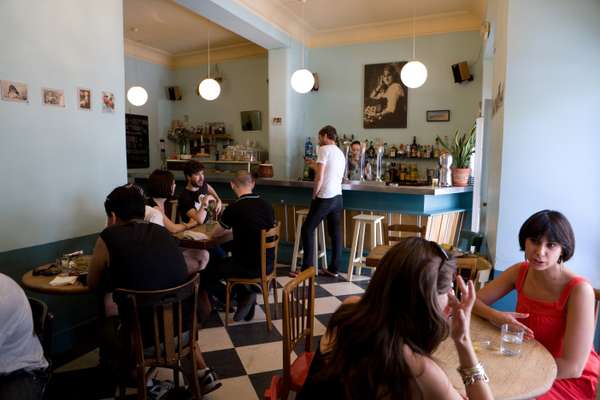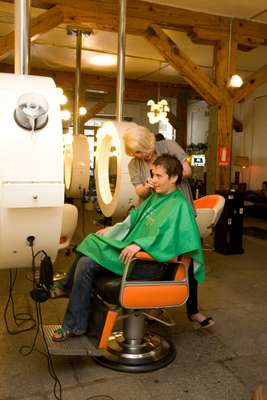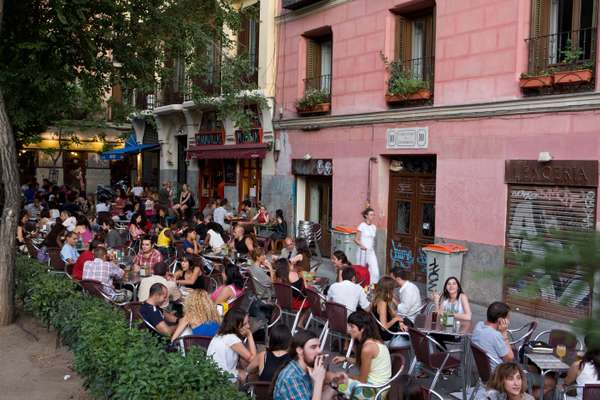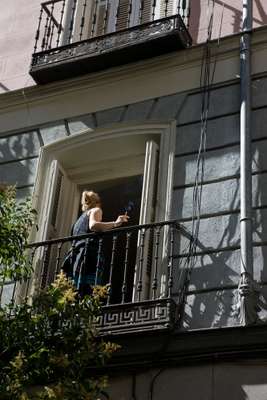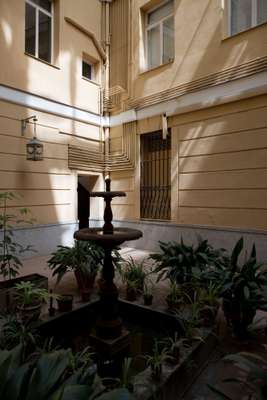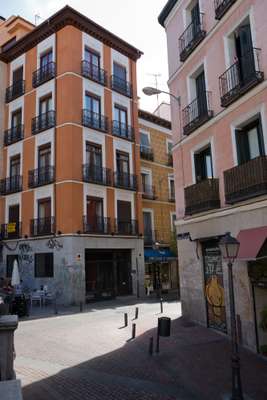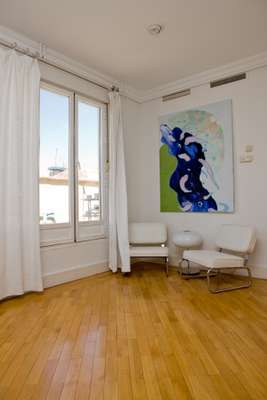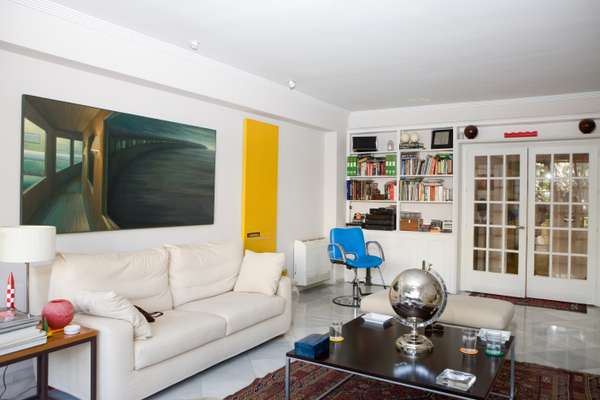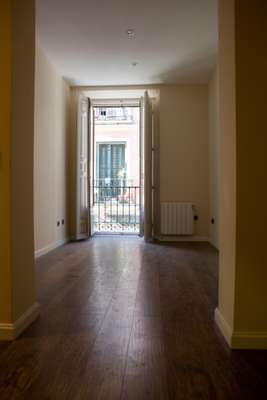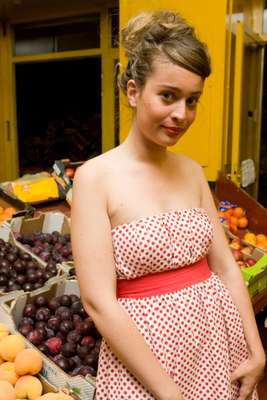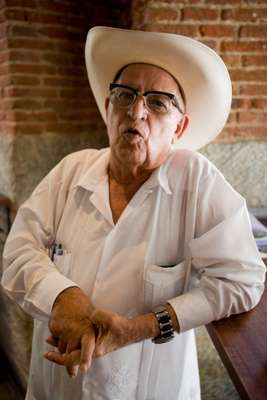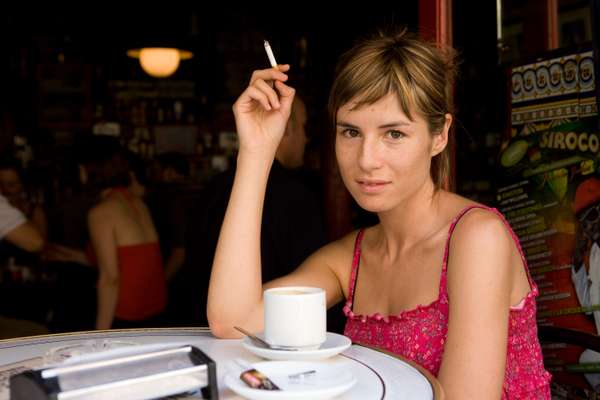 Guticar Alimentación
C/ Manuela Malasaña 27, + 34 91 448 46 43
Renowned for the quality of its cold cuts and meat counter, Guticar also provides residents with jams, condiments, mueslis and other larder essentials.
Bunkha
C/ Santa Bárbara 6, + 34 91 522 09 50
bunkha.com
This boutique sells a super-tight fashion edit. Focus is on lesser-known international labels.
Xanacuk
C/ Corredera Alta de San Pablo 3
xanacuk.com
Founded by two ex-students of a Swiss hotel school, Xanacuk's dishes are an original take on Spanish staples. Its tagline says it all, "Alimenta tu imaginación": feed your imagination.
Lolina
C/ Espíritu Santo 9, + 34 667 201 169
lolinacafe.com
Furnished with original 1950s, 1960s and 1970s pieces, Lolina serves tasty brunches and also stays open well into the small hours when cocktails substitute savouries.
Pizzeria Maravilla
Plaza del 2 de Mayo 9
Widely regarded as the best pizza in Madrid, the nightly cram for a table on the terrace is proof of the pudding – or pie. Get there earlier to avoid disappointment.
El Rincon
C/ Espíritu Santo 26, + 34 91 522 19 86
Always buzzing with boozy Madrileños, El Rincon knocks up a great gazpacho and the blue interior is always reverberating with laughter and high spirits.
Pepe Botella
C/ de San Andrés 12, + 34 91 522 43 09
Located opposite Maravilla, Pepe Botella is an ideal stop-off for a caña, clara or cold white wine while you wait for a table at the pizzeria. We're fond of the bar's business cards adorned with old cartoons.
Manuela
C/ San Vicente Ferrer 29, + 34 91 531 70 37
manuelacafe.com
Open to the street, Manuela is a real slice of old-world Bourbon bar life. Sit and sip a gin and tonic and catch glimpses of the neighbourhood's sexy residents in the many mirrors covering the walls.
Room Mate hotels
Room Mate, Spain's youngest hotel chain, was founded by Kike Sarsola, something of a local celebrity. Choose from one of four Room Mates in the area, all modelled on the personality of a different fictional resident. A good place to stay while apartment-hunting.
room-matehotels.com
To buy
€6,000 per sq m
To rent
€800 per month
As long as you take good, independent advice – and don't use a lawyer recommended by your estate agent – buying property in Spain should be a hassle-free experience. Anyone, including non-EU citizens, can buy in Spain. Do not go ahead with the purchase before every inaccuracy in the title deeds is sorted out, and make sure that this is done at the seller's expense.
Fees
Legal fees: 1 per cent of purchase price plus VAT.
Purchase tax for resale: 7 per cent.
Purchase tax for new buy: 7 per cent VAT, plus 1 per cent purchase tax. Registry and notary fees around 1 per cent of purchase price. Bank and notary charges for mortgages 2 to 3 per cent of purchase price. Estate agent fees 4 to 8 per cent.
Orlando Laguardiá
Poet, 69
"My son lives in Malasaña. I am a Cuban poet and I spend my life travelling but I understand why he moved here when I come back here to my son's place. It's a lot like the Caribbean in that sense; it's very hospitable."
Patricia Jordi
Actress, 29
"Malasaña is the ideal neighbourhood for me. I have a regular show in the area and I love to sit in the cafés watching people which helps with my job. I just love the relaxed atmosphere."
Roland Poyatos
Hair salon manager, 35
"This is the second Juan, Por Dios! hair salon in Madrid. We chose northern Malasaña for the second outlet because the area is full of open-minded people, lots of youth. It feels like the 'new' Madrid."
Belén Cao Ruiz
Journalist, 24
"I have just moved to Malasaña. I have always loved the area and I was attracted by the vibrant cultural life. Also, Malasaña's nightlife is without compare. You have caught me doing my regular shop here at Casa Quiroga, my local green grocer – it has the freshest produce."