Global selection / Global
Monocle travel guide
This month we launch a new travel edit with a focus on great service and put the spotlight on some of Bavaria's finest new hostelries. Plus, overleaf, there's dining in Tokyo, a Zürich café that plays musical chairs and a retail concept that's hit the road running.
The Louis Hotel in central Munich will be the sixth Bavarian venture in just over a decade for Rudi Kull and Albert Weinzierl, when it opens in September. With the Kull & Weinzierl Cortiina hotel already standing as a benchmark of quality among Munich's pit stops, Kull explains that "our only constant when approaching a new project is a total dedication to craftsmanship and each venture is bespoke to the history of the building and its neighbourhood".
Drawing on the cosmopolitan setting of the Viktualienmarkt, the city's semi-permanent open-air market, Munich architects Hild und K have helped to transform the shell of a 1950s bank into a destination fit for the urbane world traveller (it's named after King Ludwig II of Bavaria – a wild predecessor of the European jet set). The plush Kull & Weinzierl interiors combine with an uncompromising dedication to the best quality local craftsmanship, while pan-Asian restaurant Emiko will give the Louis an international flavour.
cortiina.com
Munich: the Kull Guide –the Louis Hotel owner's pick of the city
Breakfast: Schneider Weisse Bräu serves one of the best Bavarian brunches in town, with plenty of Weisswürst, Brezn and Weissbier.
Lunch: Schümann's Bar on Odeonsplatz is perfect for lunch with a view, especially when chef Charles Schümann is in the kitchen.
Food on the go: The Viktualienmarkt in central Munich offers the freshest and healthiest seasonal food, sold by local farmers.
Clothes: You'll be hard pressed to visit Pool in Maximilianstrasse without buying a T-shirt or two.
Dinner: The Tantris's head chef Hans Hass and sommelier Paula Bosch ensure that every meal is a master class in fine dining.
Drinks: The Ed Moses Bar is the place for sipping a cocktail or two.
After drinks: Owner Jürgen Maier is a former model, so it's no wonder the late night crowd at the Paradiso Dance Club is the best looking in town.
The details:
Rooms: 72
Location: central Munich
Key attraction: the historic Viktualienmarkt
This wellness retreat is centred around the striking early 20th-century Mary Portman House, commissioned by the English aristocrat and suffragette from whom it takes its name. The Ilse Crawford interiors tap into this legacy, with intense colours and buttoned upholstery and provide a contemporary translation of the Arts & Crafts movement aesthetic. The surrounding modern buildings have windows opening out on to the mountains and meadows, as well as a 2,550 sq m sauna and bathhouse, five swimming pools and an elite team of therapists.
daskranzbach.de
The details:
Rooms: 91
Location: near Garmisch-Partenkirchen
Key attraction: built around an early 20th-century English-style mansion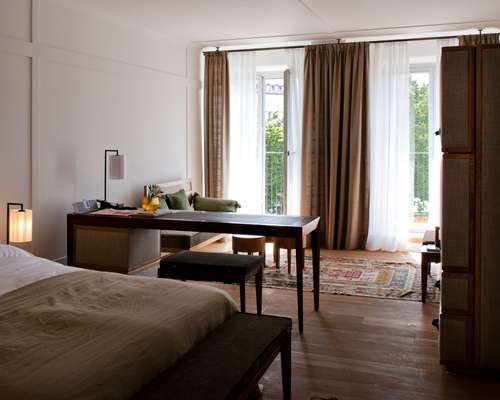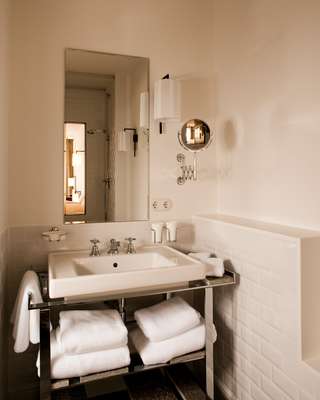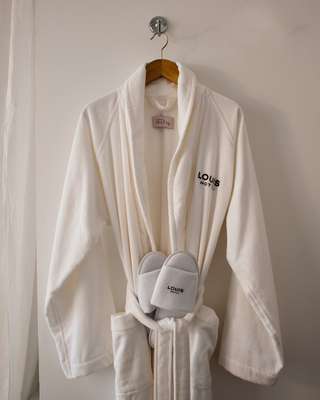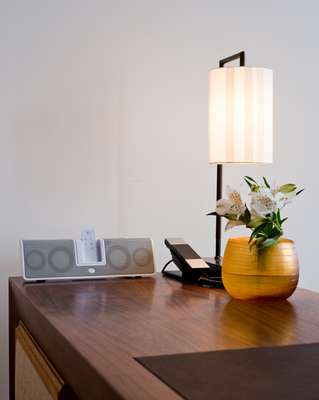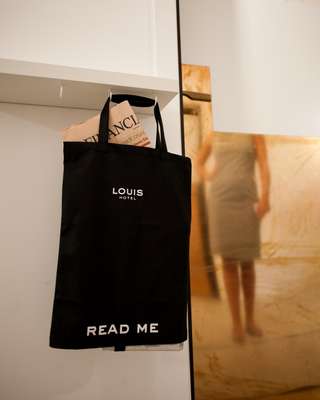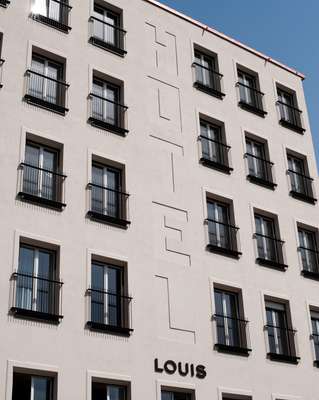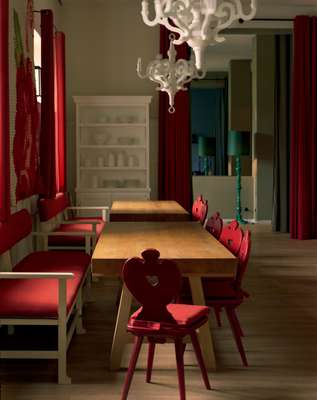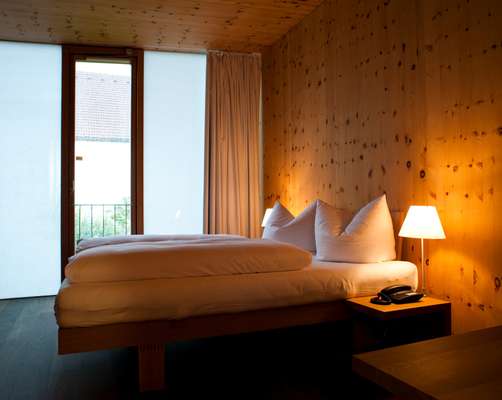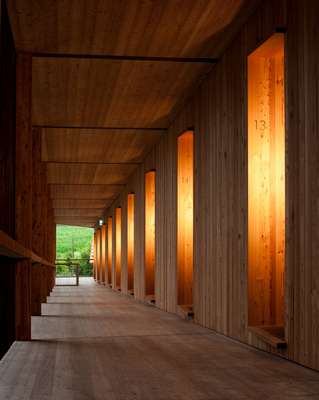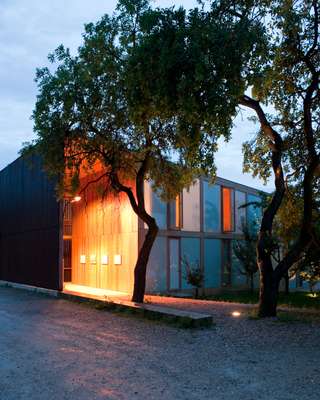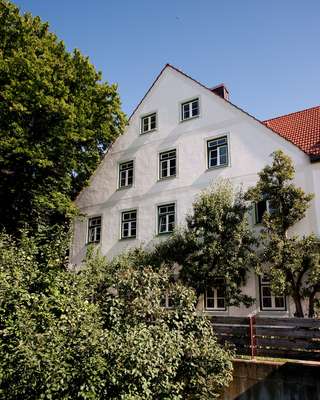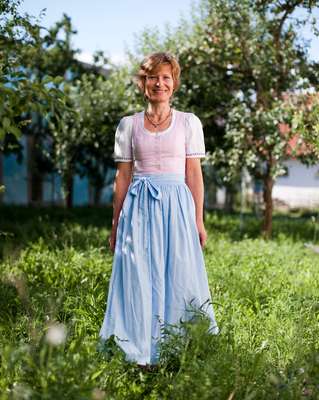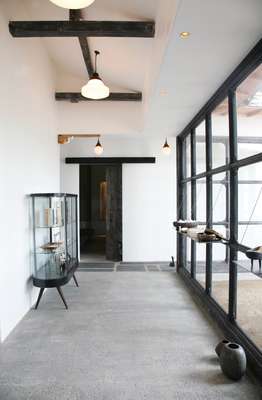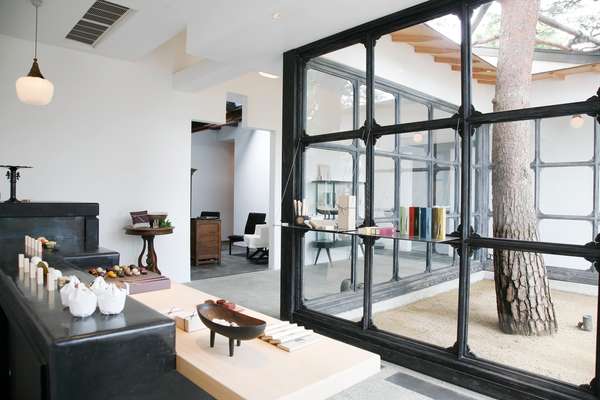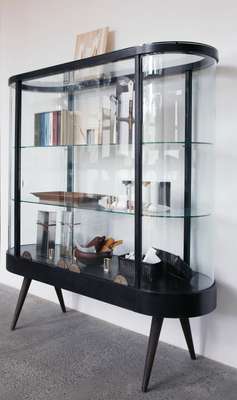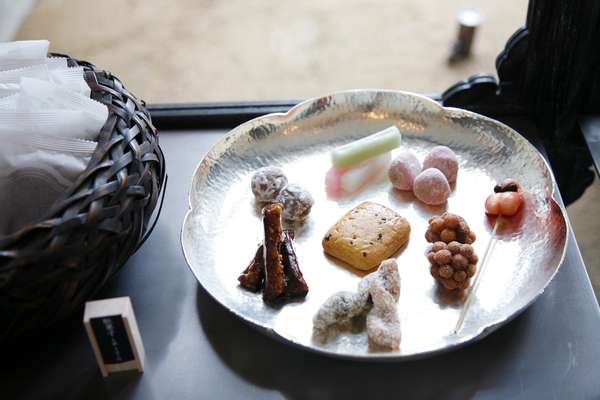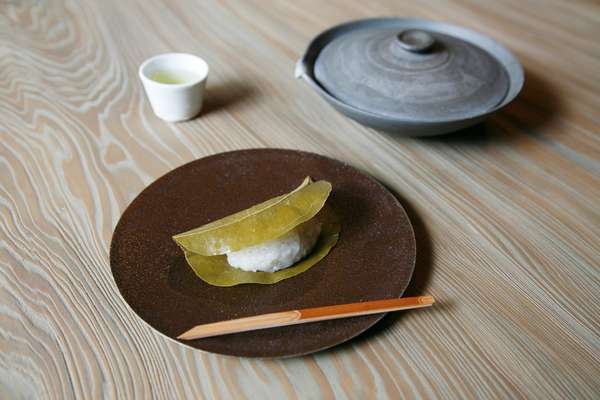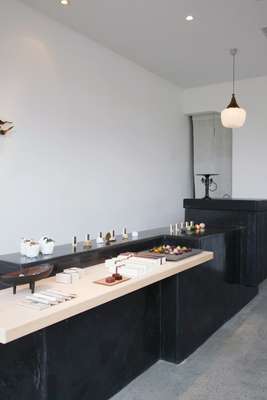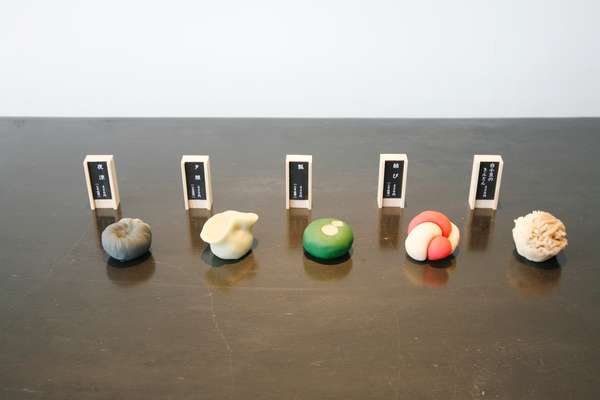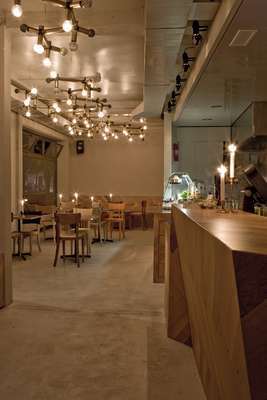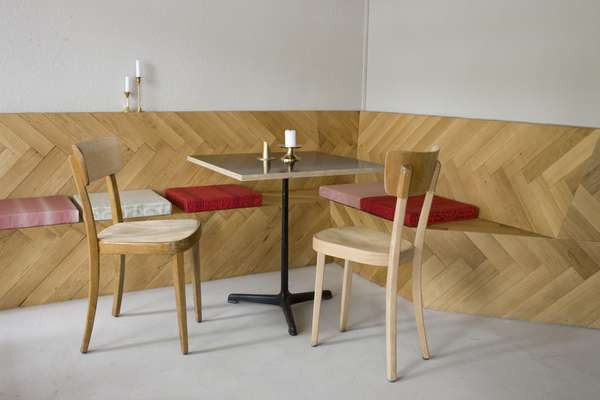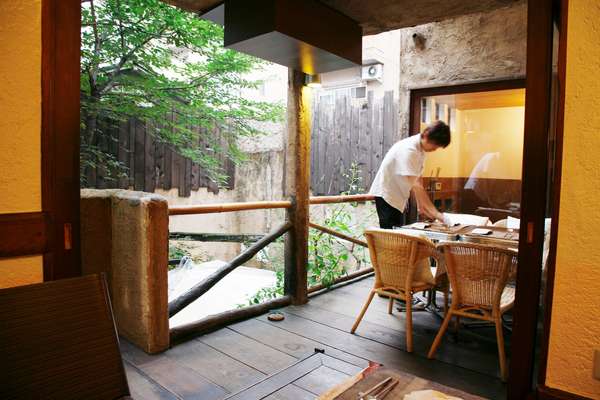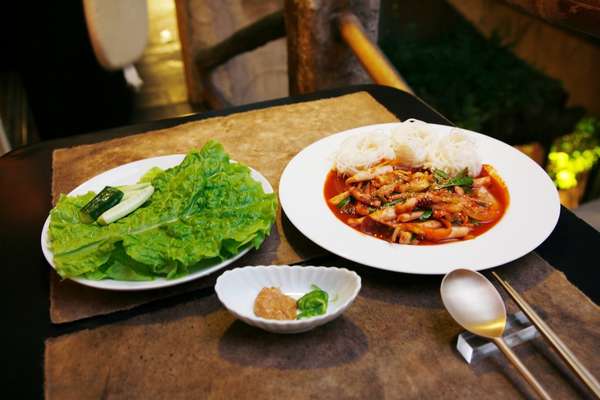 3. Hörger Biohotel Tafernwirtschaft:
In the Hörger family since 1888 and run as a traditional Bavarian guesthouse for much of its 120-year history, Andreas and Martina Hörger radically changed the business's direction in 2006 with a state-of-the-art ecological extension in the apple orchard. Designed by Freising-based Deppisch Architects, the Biohotel is moulded to the natural terrain and has an untreated wooden exterior. The commitment to ecological principles permeates the whole build, with wood pulp insulation, a biomass electricity generator and solar panelling. Even the old Hörger tavern meets rigorous organic standards – right down to the south German sourced table salt.
hoerger-biohotel.de
The details:
Rooms: 25
Location: Hohenbercha, in the Amper Valley
Key attraction: ecological accommodation in the surrounding orchard
That's sweet
Café: Baishinka
It was a sad day in May when Sinichiro Ogata lost the lease on Higashiya, his chic tea-house-bar-traditional sweets shop-café on Tokyo's Naka-Meguro riverside. But determined to carry on he found a palatial, early-20th century residence, and with his renowned design studio Simplicity, launched into a renovation on which he spared little expense. Baishinka (the characters stand for "plum", "heart," and "fruit") is where to go for exotic Japanese sweets and fragrant shochu spirits, sake, wine, teas, or even meticulous kaiseki-style breakfasts and lunches.
The décor and surroundings, featuring ancient pines and plum trees, are remarkable both for their stoic Japanese refinement and the seamless and confident way they integrate western furniture and light fittings from the cosmopolitan Taisho era (1912–1926), as well as contemporary international architecture.
Located in a quiet residential district, Baishinka is a destination. At the moment management has no plans to open beyond 17.00 but given its intense matcha teas and shochu to go with the extraordinary confectioneries, we'd like to see this change.
3-4-7 Yagumo, Meguro-ku, + 81 3 5731 1620
Park yourself here
Café: Zürich
"We wanted a welcoming atmosphere that is natural rather than over-designed," says Christian Kaegi Aeke, co-owner of Z am Park Café in Zürich. Customers can enjoy a fresh cup of locally sourced coffee while sitting in specially commissioned chairs – every three months upcoming designers create one-off reintepretations of the classic Horgenglarus bistro seat for the café. Cosy and creative, it's just the way we like our cafés.
Zurlindenstrasse 275, 8003 Zürich, + 41 (0) 43 931 7374
zampark.ch
Art attack
Retail: NY, London, Paris
Last September, Japanese department store Isetan launched Art Convenience, a pop-up shop (left) selling Japanese street culture items and art. The duo behind the project – former buyer for Isetan, Hayato Kohama and editor of Numéro, Tanaka Ako, are now migrating their store concept. "We want to introduce Japanese culture through retail," Kohama says. The shop tour will coincide with the global Fashion Weeks, starting in New York at Uniqlo in September, then it'll move on to London's Dover Street Market and Paris's Colette.
Korean invasion
Dining: Tokyo
Sometimes a city needs outsiders to show it what it lacks. When the Korean restaurateur couple Hyun Namkoong and Sungsoon Shin pulled stumps in Seoul for a new start in Tokyo this year, they aimed their considerable experience at an overlooked niche: authentic Korean dining. The restaurant, Bissori ("the sound of rain"), occupies an offbeat building courtyard complex in fashionable Ebisu. The style is more New Mexico than Tokyo, with adobe-stucco walls, exposed beams and little windows at unusual heights. It was in disrepair when the couple came upon it. "It was dark and very scary and I didn't like it," says Hyun, the passionate and pragmatic partner to designer Sungsoon, whose long CV includes some of Korea's best restaurant interiors. "But Shin said, 'Trust me, I can see something.'"
Shin cleaned it up but made few structural changes. Sensitive to environmental concerns ("We don't shout about it," says Hyun), they shipped in fertile soil from outside of Tokyo for the garden, then let the weeds take over. Recycled wood was used for the decking and tables. The biggest cost was the custom-designed single-cabinet sound system, which throws specially commissioned ambient music around the courtyard and counters the roar of the adjacent Yamanote Line.
The food is excellent. Try any of the jeon dumplings, the fiery squid with somen noodles and the clam soup. You may have to queue: so popular is Bissori that a mere three months after opening it had recouped its initial investment. "Little money and big effect," says Hyun.
3-20-1 Higashi, Shibuya-ku
bissori.jp
More Korean food in Tokyo:
Kantera
Grill your own yakiniku (finely sliced meat) on table-top braziers at this lively restaurant with outdoor seating. Great for groups.
3-12-26 Daizawa, Setagaya-ku, + 03 3421 1788

Grace
The speciality here is samgetang: chicken in an earthy broth of ginseng and other spices that's not only delicious but also medicinal.
Azabu-Juban 1-7-2, + 03 3475 6972

Hosenka
Quality, home-style Korean cooking (no yakiniku).
Azabu-Juban 2-21-12, + 03 3452 0365