Thereses Gate / Oslo
Royal society
This month in our series on independent retail strips we shop for rare Nordic design, good coffee, well-loved books and violins on Thereses gate.
Thereses gate is a princess among queens. Named after the Swedish princess Therese of Sachsen-Altenburg, the street is surrounded by several past queens of the Swedish royal family: Queen Joséphine of Leuchtenberg, Queen Louise of the Netherlands and Queen Sofia of Nassau all have gates named after them. When the street was built in the late 19th and the early 20th century, Norway still belonged to Sweden, and this is how the Norwegians honoured the Swedish royal family.
Something about Thereses gate, however, sets it above the rest. No other street in Oslo has the same variety of independent retailers, designers and craftsmen, combined with a small-town feel. Mothers with babies stroll down the street stopping to buy flowers. Homemakers come for vintage furniture or new Norwegian design, while academics flick through history books at the antiquarian bookshop. On the day Monocle stops by an old man sips his beer on the terrace outside E. Ødegaard Spiseri & Drikkeri while a group of teenage girls celebrate a birthday at the Nero café a few metres away. "It doesn't feel like you're in Oslo," says Åse Fredheim, who works as "the breakfast girl" at Nero. "People talk to each other and it's not as anonymous as elsewhere in the city."
Clock-maker Leif Pedersen, who has worked on the street since 1972, agrees. "I know many people here and I have lots of regular customers. Many of them have been coming to me since I started," he says.
Part of Thereses gate's charm lies in its location in Bislet between the east and the west of the capital. Although the street has come to life over the past three years with several new retailers moving in, it has its own character, unlike the fashionable Frogner in the west or the bohemian Grünerløkka in the east. Bislet is popular among urban professional twenty- and thirty-somethings.
Nearby music institutions also give flavour to the street. Violinists from the Music Academy, the Norwegian Radio's philharmonic orchestra and the Barratt Due music institute flock to Jacob von der Lippe, one of Norway's best violin makers.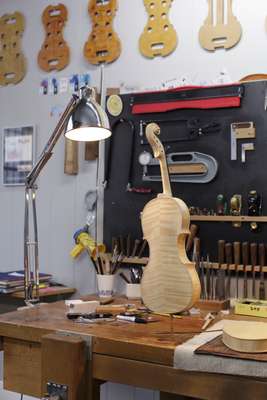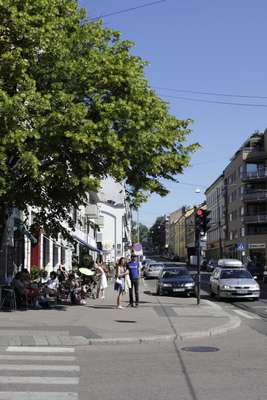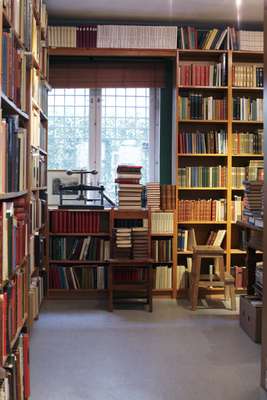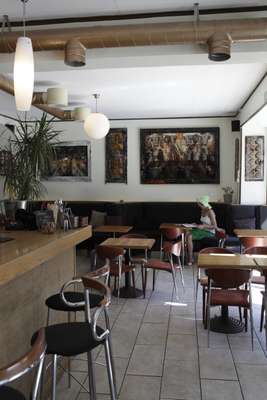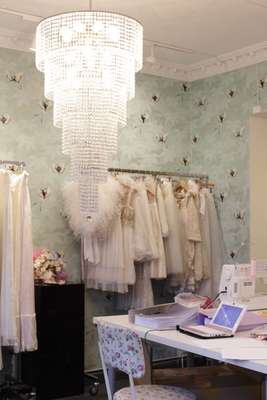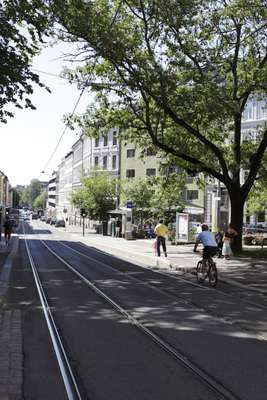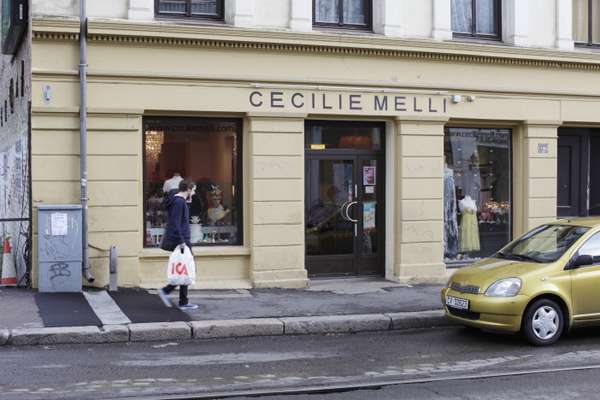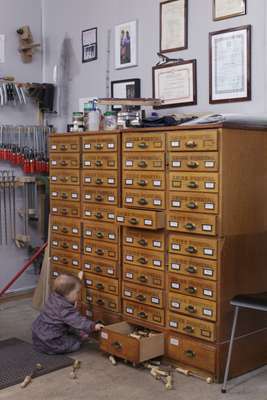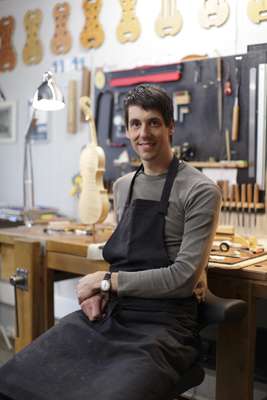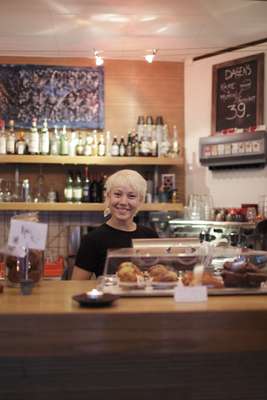 "That's one of the reasons I'm here. It's a bit up and coming, close to the centre but not too close. The tourists don't generally find their way here," von der Lippe says.
No 3 Cirka Design
Torkjell Winje and Jarle Restoft run this shop selling vintage furniture, lamps, gadgets and rare pieces of Scandinavian design from the 1950s through to the 1970s.
No 5 Jacob von der Lippe
One of Norway's best violin makers, von der Lippe has a lengthy waiting list for his instruments – but then he does only make six a year and creates them all from scratch.
No 14 Adamstuen Antikvariat
Probably the most well organised antiquarian book shop in Oslo, if not the world. Row after neat row of beautiful, old books on art, world history and local history.
No 14 Pur Norsk
Opened three years ago, Pur Norsk was the first shop in Oslo to focus entirely on new Norwegian design. Buy glassware, quirky baby clothing, furniture or a pair of galoshes for rainy autumn days.
No 20 E. Ødegaard Spiseri & Drikkeri
The street's smartest café was an immediate success when it opened three years ago. The dark rooms feature cosy leather sofas, bookshelves and heavy curtains – perfect for an afternoon coffee with a newspaper or a relaxed dinner with friends. Try the mini burritos or calamares with aioli.
No 32 Cecilie Melli
Fashion designer Cecilie Melli's studio and shop is many a Norwegian girl's number one destination when shopping for a wedding dress. She also designs evening wear and accessories. Choose from the collection or go bespoke.
No 33 Bislet Blomster
The colourful burst of flowers in front of Bislet Blomster stops you in your tracks. Pick up gigantic hortensias or ask owner Anne Hanevold to tie you a bouquet.
No 35 Theresesgate 35
One of Oslo's most popular hair salons, Theresesgate was founded by Jannicke Talseth three years ago. Jannicke's calender is often full, so call in advance.
No 46 Bislet Urmakerforretning
A good old-fashioned clockmaker, Leif Pedersen has been here since the early 1970s and has a loyal circle of customers. His main business is repairing antique clocks but you can also buy watches and say hello to his dog Zana.
No 46 Gardina
An idea worth promoting: Gardina takes in old curtains, sells them again and donates the proceeds to the Norwegian Cancer Society. All the curtains are of premium quality, and the best part is that you won't find anyone with the same design.
No 47 Nero
The street's favourite coffee bar is busy from morning until late evening. Enjoy breakfast with excellent coffee or white tea in the morning, pizza or sandwiches for lunch or a beer in the evening.