Africa/Middle East / Global
Africa/Middle East
Briefing
Iraq tries to lure tourists with its unique attractions, including the option of a romantic night in Saddam Hussein's palace. In Lebanon, a Jewish landmark gets restored and in Botswana, the presidential elections get under way (although the job is probably already in the bag).
Shock and awe
Baghdad [TOURISM]
Are you looking for a bit of romance in the cradle of civilization – with a touch of dictator kitsch? Look no further than Saddam Hussein's lavish old palace, overlooking the ancient ruins at Babylon.
Now that the US military have moved out (they used the palace as a base after the 2003 invasion) the Iraqi government is inviting honeymooners to move in. Suites still furnished with the dictator's beds (the sheets have been changed, we think) are on offer for between $50 and $180 a night.
"The resort in Babylon was recently refurbished, and tourists from Europe, the UK, Canada, the US and Taiwan have already ­visited," says Abdul al-Talaqani, the Tourism Ministry spokesman. "Iraq is prepared for tourism," he insists. The country has traditionally drawn millions of tourists every year, mostly Iranian pilgrims ­visiting the holy cities of Najaf and Karbala. And now Iraqi Airways, the once-grounded national carrier, runs daily flights to Amman and Beirut, which is helping to lure people back. These days culture vultures can even lap up the riches of Baghdad's reopened National Museum.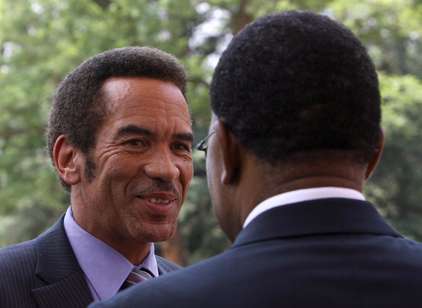 But if you prefer a bit of less high-brow, open-air entertainment, Baghdad is increasingly coming back to life. Outdoor attractions such as the zoo (with two new Siberian Bengal Tigers flown in by the US) and the city's horse race track are pulling in the crowds. But perhaps most atmospheric of the city's offerings is the al fresco dining on the banks of the Tigris where the signature dish is masgouf – carp that's clubbed before your eyes and slowly roasted on a fire. Time for a trip?
Seeing past the façade
Beirut [RELIGION]
Lebanon may say it will be the last Arab country to sign a peace agreement with Israel but that will not stop it restoring an historic Jewish landmark to its original glory. Located a stone's throw away from the prime minister's office in downtown Beirut, restoration of the Magen Abraham synagogue began in July and has been given the blessing of the country's main political parties, including Hezbollah, who say it's Israel not the local Jewish community they object to.
The synagogue's revival is more symbolic than practical – there are fewer than 100 Jews still living in the country. Built in 1926 for the then 22,000-strong community, Magen Abraham was in use until 1982 when, in the midst of Israel's invasion of Lebanon, its roof was reportedly bombed.
After the war, each religious group was asked to fix its own landmark buildings. The mosques and churches were quickly tidied up but it has taken longer for the local and expat Jewish community to raise the funds for the rebuild.
Rising sons
Botswana [POLITICS]
Botswana's president, Ian Khama (below), is expected to win elections this month and stay in the job he has held since 2008. His father, Sir Seretse Khama, ruled from independence in 1966 until his death in 1980. Botswana is not the only African country keeping the job in the family:
Togo: 42 years
Gnassingbé Eyadéma staged a coup in 1967 and stayed in power until his death in 2005. His son, Faure Gnassingbé, now rules.
Gabon: 42 years
Omar Bongo ruled Gabon for 42 years. After he died in June, his son, Ali Ben, became president.
Equatorial Guinea: 41 years
Francisco Macías Nguema ruled for 11 years until he was ousted in a 1979 coup led by his nephew Teodoro Obiang Nguema, who rules to this day.
Skipping lunch
Middle East [WORK]
Office workers in the Middle East are spending more and more time in the office and a break for a lunchtime shawarma snack is becoming a thing of the past. A survey of more than 12,000 white-collar workers across the region (by bayt.com, an employment website) suggests that 28 per cent are not eating at midday and only having fast food at night.