Architecture/Design / Global
Architecture/Design
Briefing
An elegant summerhouse by Norwegian firm JVA, Pukeberg's handcrafted glass from Sweden's Kingdom of Glass district and a sleek stool collection by Melbourne's Yellow-Diva. Plus a catch-up with Kengo Kuma about his latest projects.
Rock on
Norway [PRIVATE HOUSE]
Norwegian architects Jarmund/ Visgsnæs were presented with the task of designing a seafront family summerhouse in Vestfold (a Norwegian coastal county known for its fishing and shipping industries) that would relate to the surrounding terrain. In a setting where, as Håkon Vigsnæs puts it, nature is "so overwhelming", the firm designed a home to snugly fit in and around the craggy rock formations. The elongated form unfolds itself across the dramatic plot with a series of angular volumes. The exterior is crafted from a weatherproof combination of local rock and sustainable kebony wood. Generous decking makes the most of the views. JVA was set up in 1994 and is based in Oslo.
jva.no
Start of planning: 2000
Start of construction: 2008
Completion: Summer 2009
Layout: It has five bedrooms, four bathrooms, two kitchens and two living rooms
Floor space: 300 sq m
Drink it in
Made in: Sweden
Pukeberg glassware
Founded in 1871, Sweden's Pukeberg is located in the famous Kingdom of Glass district in the province of Småland. By 1900, dozens of glassmakers had set up factories in the area, taking advantage of the forest for firewood to heat the furnaces and the river to drive the grinding machines. Pukeberg started out making bottles before moving into tableware. In the 1950s, the firm began working more closely with artists and designers to create product lines such as the Dorset range by Göran Wärff. The more contemporary Enjoy collection by Mårten Cyrén comprises five pieces including this carafe. pukeberg.com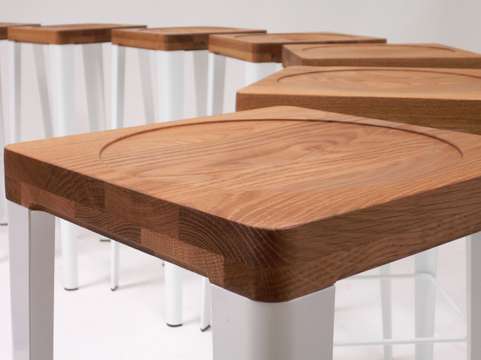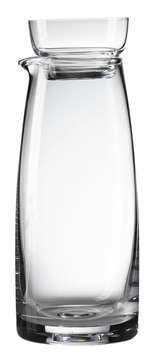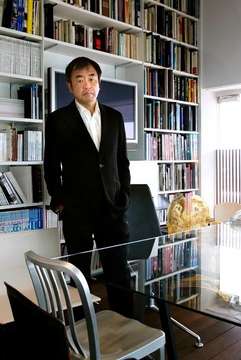 01 Vases, glassware and dishes feature glass blown and chased by hand, leading to tiny variations in size, shape and pattern that make each piece unique.
02 The thick base has been delicately ground flat.
Four-legged friends
Melbourne [FURNITURE]
Understated and elegant, these stools are inspired by traditional butchers' blocks. Designed by David Walley, co-founder of Melbourne's Yellow Diva, the WB Series is produced locally in the city. Created for the hospitality market, we want one in our home. They are available through Zenith Interiors and Yellow Diva.
yellowdiva.com
Q&A Kengo Kuma
Architect
Tokyo
Bamboo thickets, expanses of glass and a sloping tiled roof: the Nezu Museum reopens in Tokyo in October following a serene makeover by architect Kengo Kuma.
What is the concept behind your redesign of the museum? This project is a combination of a new construction and renovation of the old building. We proposed that the new museum should be loosely connected with its surroundings. With the bamboo thicket, it opens itself up gently to the city, rather than being confined by a fence.
What was the biggest challenge you faced? To usher people into this quiet space. We devised an approach of about 50m to walk along. This is a modern version of the 'roji' technique, a pathway to a ceremonial tearoom.
What other projects are you working on? More than 100 projects are going on at the moment, including an urban development in Beijing, a major arts and cultural centre in Besançon in France and a performing arts centre in Granada, Spain.